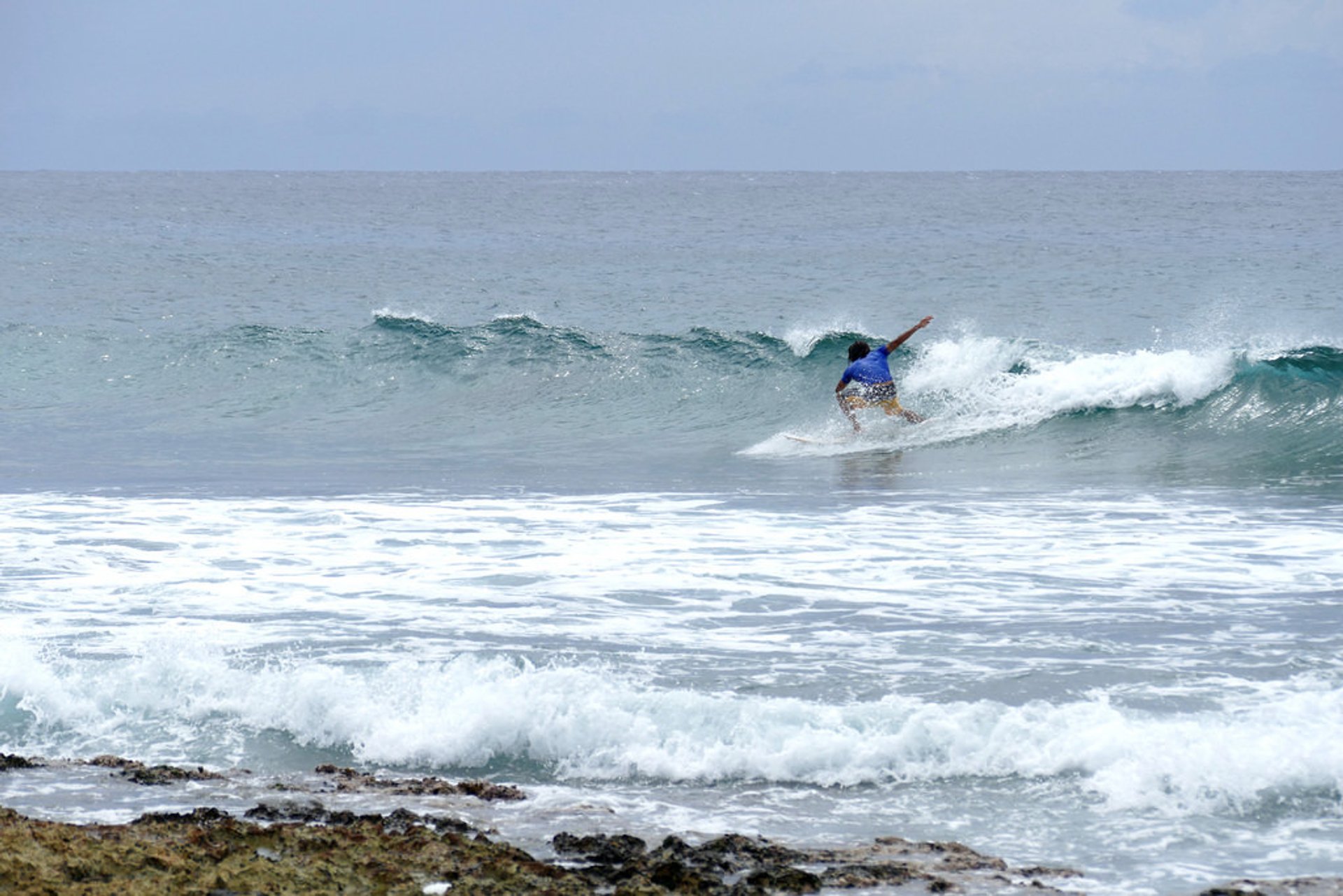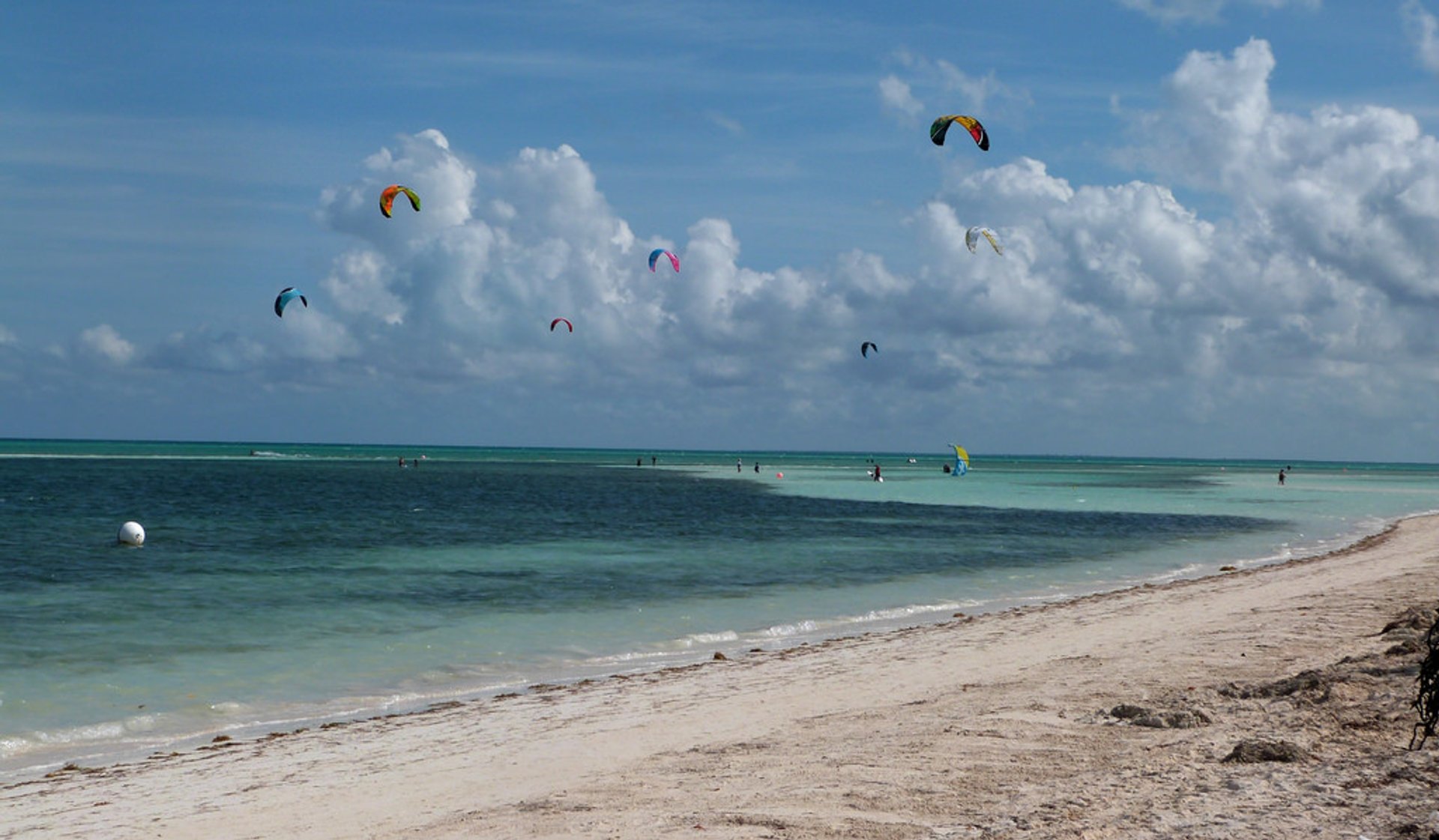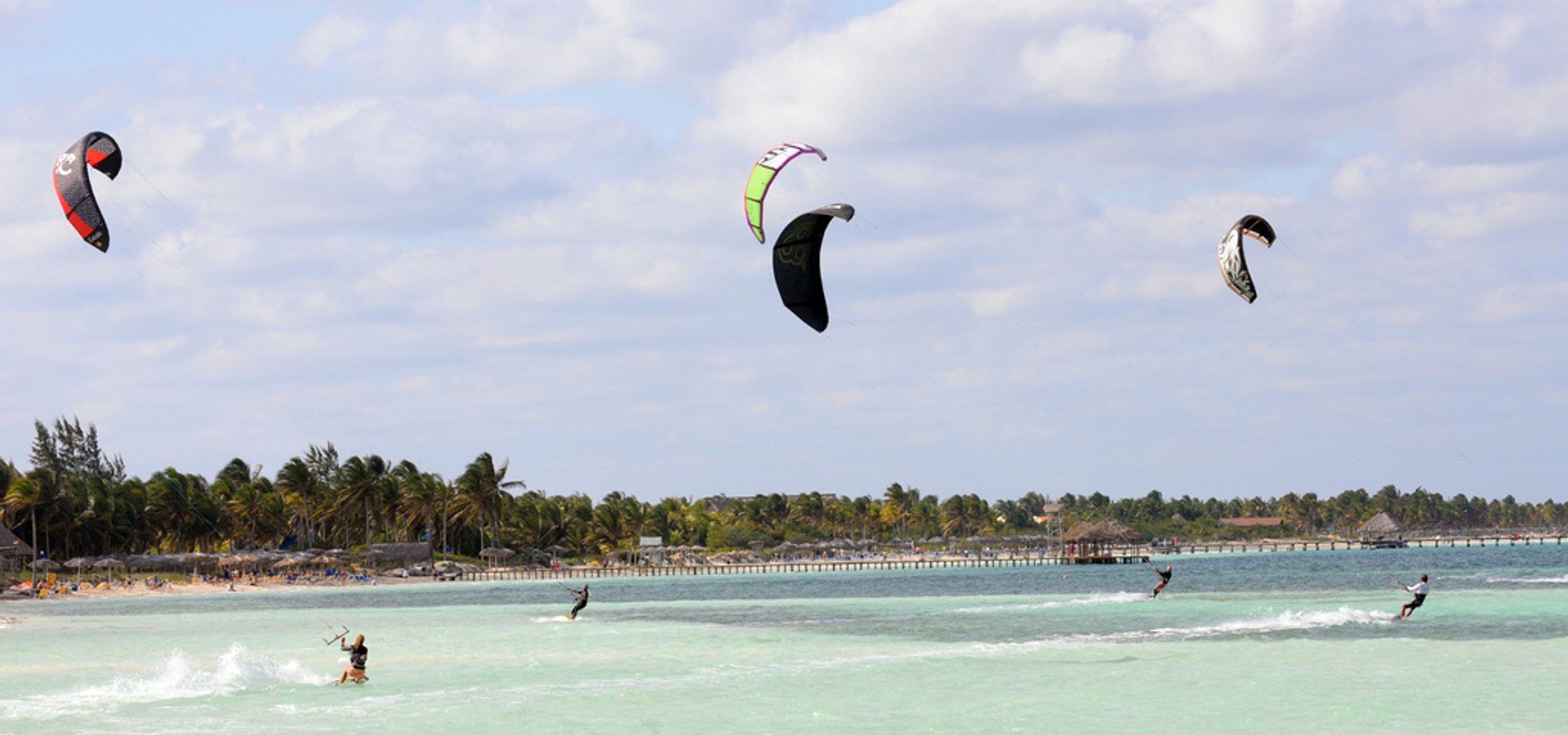 Cuba is not a big surfing destination, however if you are confident on board, it's worth to try hitting Cuban waves from August to October. November in Cuba is marked with severe hurricanes which create some huge waves, thus is recommended for daredevils eager to challenge themselves. Keep in mind that you'll have to get a board with you as they aren't available for rent there​.
For those of you who don't have an extended experience in surfing and want to practice on smaller waves, the northern coast of the country would be a good choice. The best beaches and facilities are around provinces Las Tunas, Holguín, and Guantánamo. The best time for hitting rather small waves is from December to February. Although these months sound cold, you don't have to bring a wet suit! The water is warm all the year round.
Moreover, Cuba is a rather popular destination for the kite surfers, so you can join them and hit the waves!
Find hotels and airbnbs near Surfing (Map)