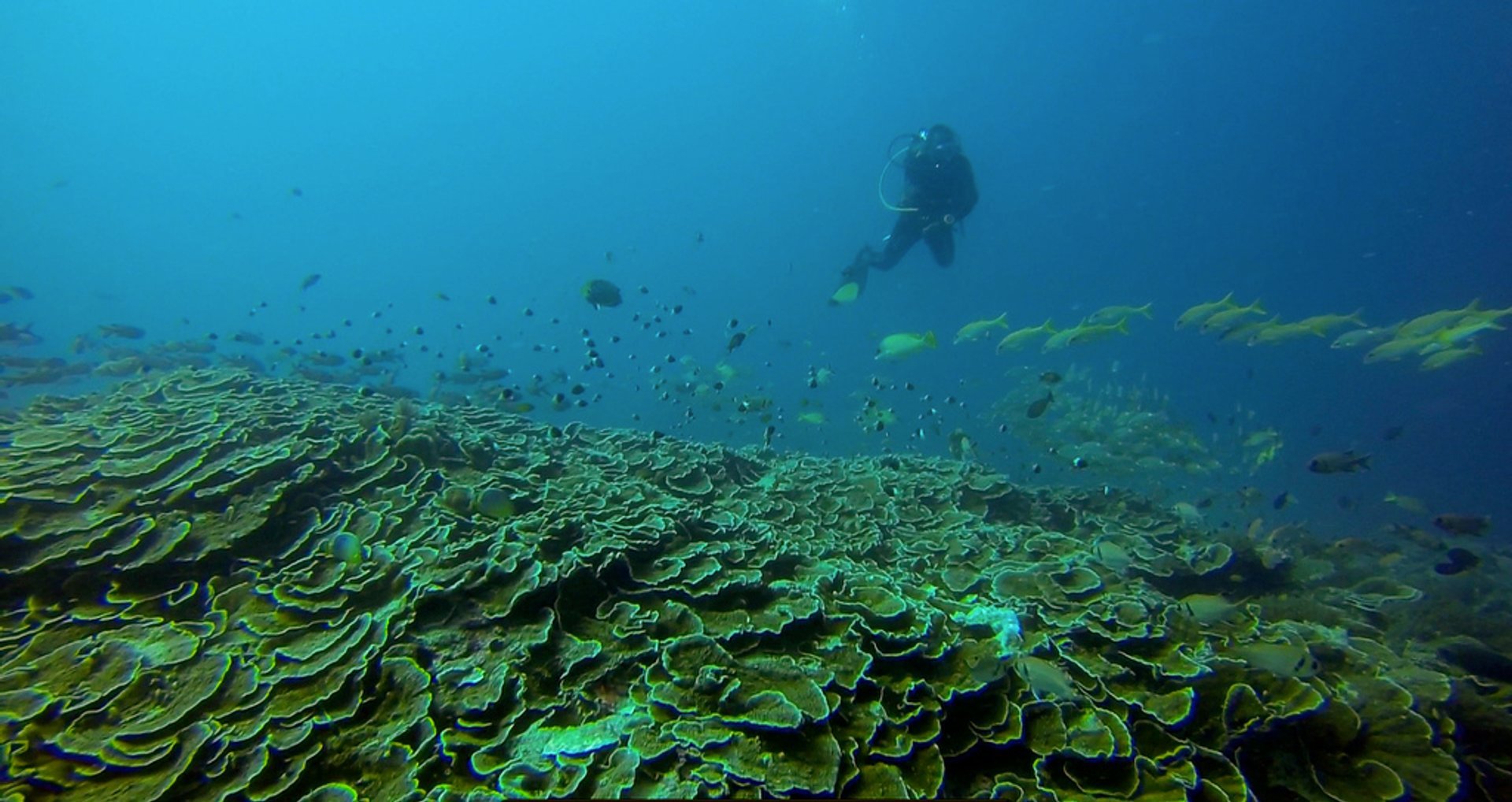 See accommodations nearby
Enjoy the underwater freedom and marine paradise of Zanzibar's waters. It may even be the world's best scuba diving location, according to many pro divers.
Mnemba Atoll is the self-proclaimed tropical "fish capital" of East Africa; it is full of marine life and a lot of drift diving along the walls and edge of the reef. Don't forget your camera for underwater pictures of butterfly fish, leaf fish, pipe fish, and lots of shrimp, lobsters, graceful manta rays, dolphins, turtles, and even sharks.
Leven Bank is home to a population of big game fish—tuna, barracuda, and huge moray eels. If you're visiting Mafia Island from October to March, you may even encounter a whale shark. September-October is the perfect time for migrating Humpback and Sperm whales. You can also check out manta rays and whale sharks from December to April. You can also dive around Stone Town, near Nyange reef, or by the shallow reefs off Tumbatu Island for unbelievable Macro photos. The east coast at Haji, Kichafi, and Hunga or Kizimkazi in the south is also great for diving.
Diving in Zanzibar depends a lot on the winds, water visibility, and the tides. The southern wind called "Kusi" blows during July and August and the northern wind called "Kaskazi" blows from mid-November till early March. Between the monsoon periods there are two calm seasons. Concerning visibility, April and May are not the best season because of the rains. The best period for diving is from June to August and from mid-November to early January. The water temperature during that period is quite comfortable too (24°C -30°C). So, general diving season stretches from June through March, avoiding the rainy season.
Find hotels and airbnbs near Diving and Snorkeling (Map)