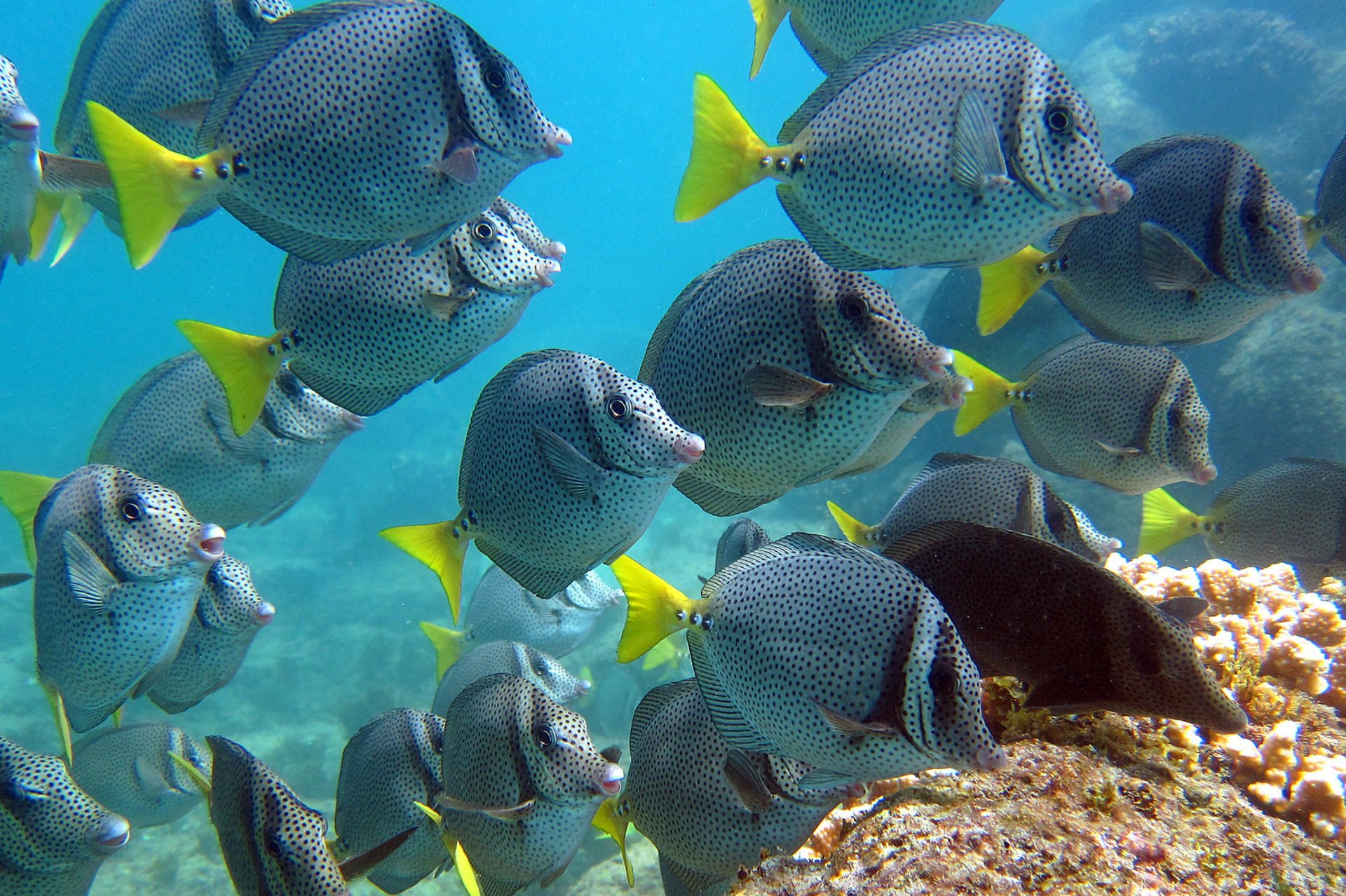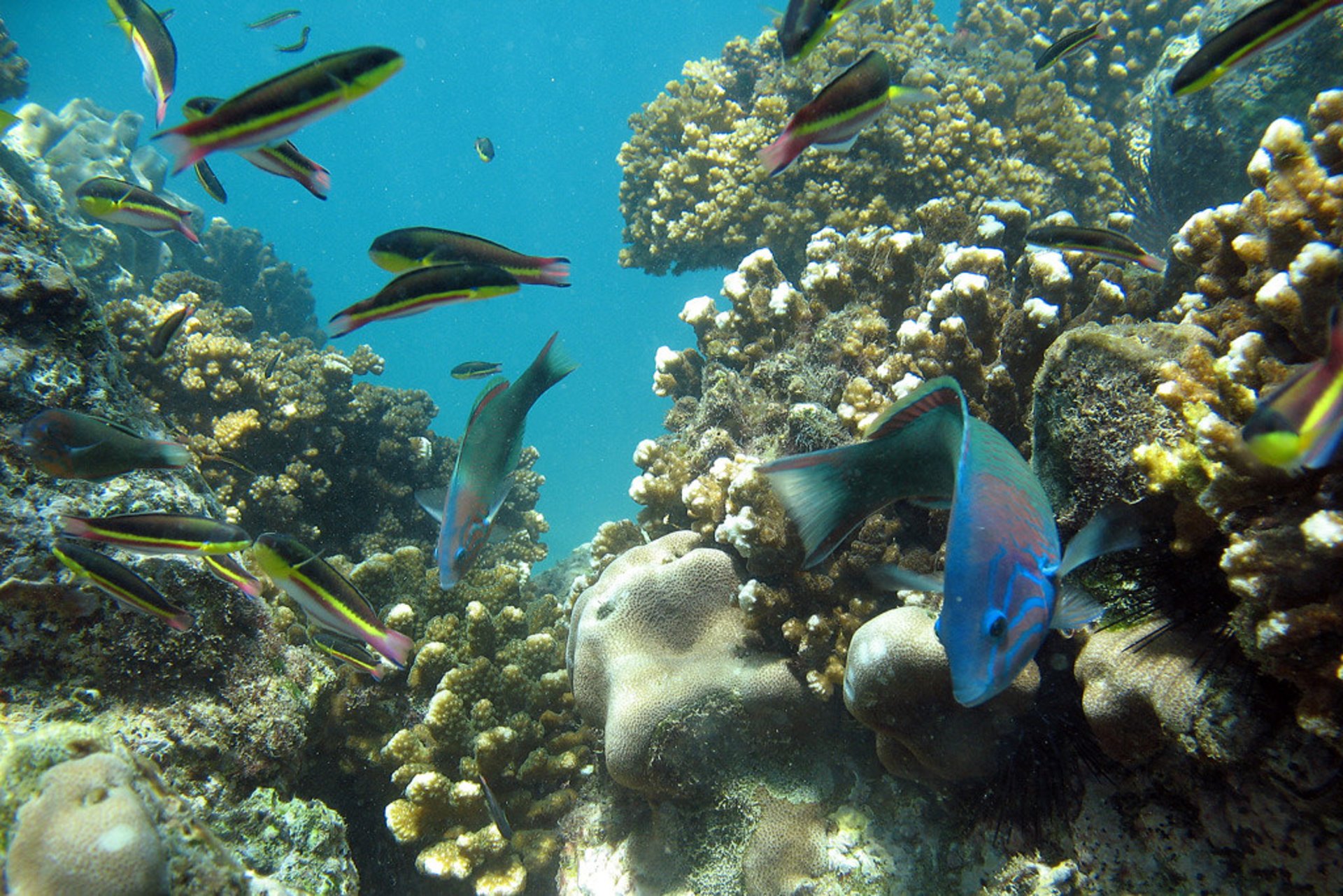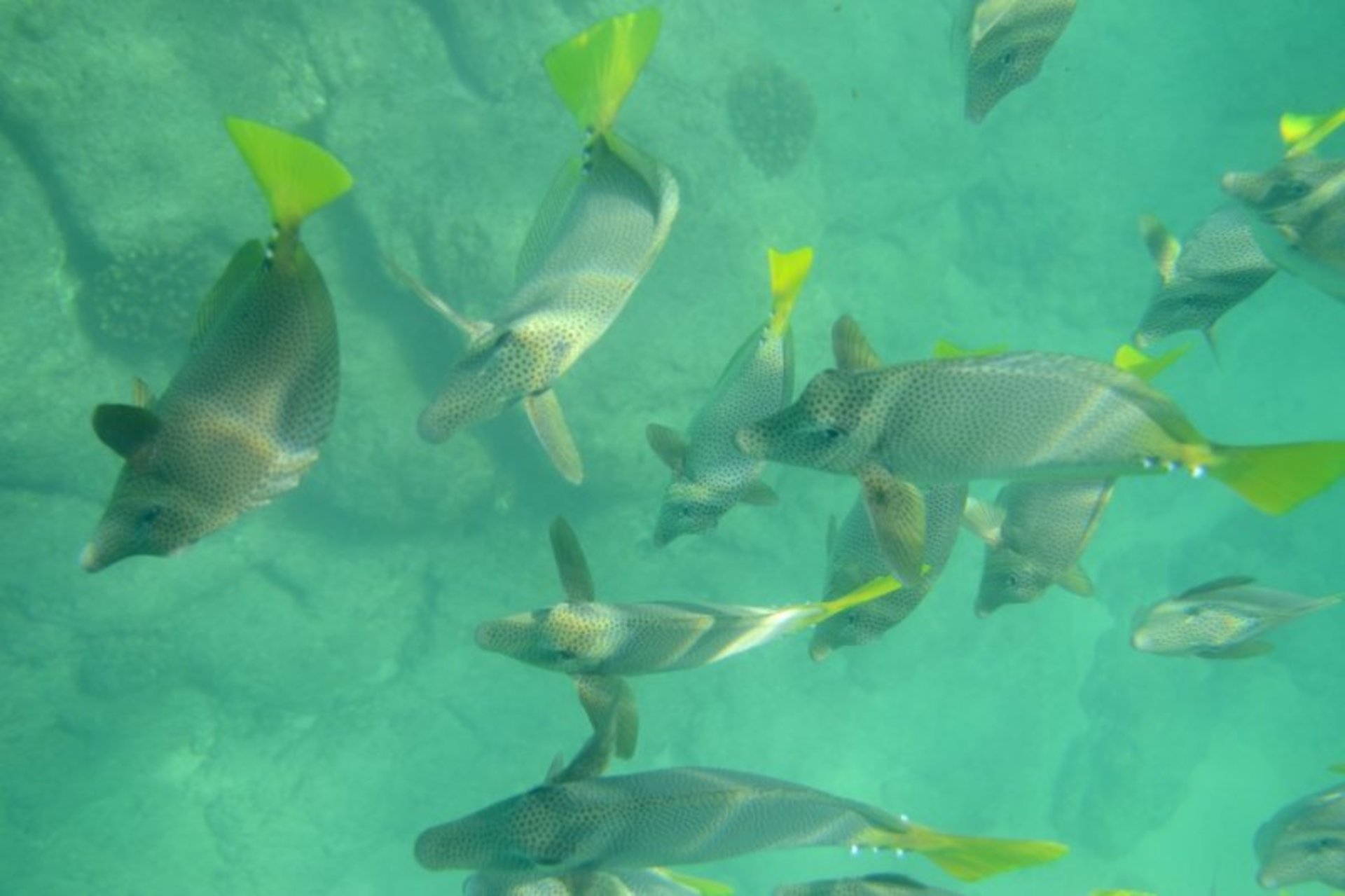 See accommodations nearby
Snorkeling tours in Cabo San Lucas will show to you the aquatic species galore amidst the dazzling underwater landscapes of the Sea of Cortez and Pacific. While colorful reef fish and sea turtles reside on Los Cabos waterbeds all year round, some species show up only in certain seasons. Anyways, you can go snorkeling in Los Cabos at any time of year, as long as cooler temperatures are not a deterrent. But if you are cold-sensitive, consider visiting between May and September. That being said, October and November are the most rewarding months thanks to clear visibility.
Best places to snorkel in Cabo San Lucas
Santa Maria Bay & Chileno Bay
Two of the most famous stops at Los Cabos snorkeling tours include Santa Maria Cove and Chileno Bay, located along the Tourist Corridor. In addition to tropical fish and sea turtles, these waters abound with invertebrates and sponges. Besides, you'll enjoy shallow and usually calm water. You can join one of the guided trips or even come by yourself with your own snorkeling gear. But if you choose to skip tours, make sure to go early in the morning before other tourists have arrived. Bring some crackers or bread along, and you'll be swarmed by the hungry little buddies. You can also see the corals by the rocks, but don't come too close just to be safe.
Land's End
Another great snorkeling area is the Land's End. Amazing wildlife encounters await you at The Arch of Cabo San Lucas, Lover's Beach, Pelican Rock, Neptun's Finger, North Wall, and Whale's Head. If you plan your visit during Mobula rays' mating season between mid-May and July, you'll get a unique chance to snorkel with massive schools of these marvelous creatures just outside the Marina. As a bonus, you will likely observe a colony of sea lions basking on the rocks. Additionally, snorkeling tours to Land's End can incorporate other fun activities, such as beach hopping, kayaking, and stand-up paddleboarding.
La Paz
If you want to escape mainstream destinations, Baja's infinite opportunities have something for you too. What about a whale shark snorkeling excursion in La Paz? Or maybe you'd rather join an expedition to Espiritu Santo Island?
Cabo San Lucas snorkeling map
All snorkeling locations are marked on the Cabo San Lucas snorkeling map so that you could grasp the whole picture of the area. Take a look at the hotels available nearby and make your bookings in advance for the most convenient vacation. Snorkeling season largely coincides with the low summer season, so look for discounts.
Find hotels and airbnbs near Snorkeling (Map)