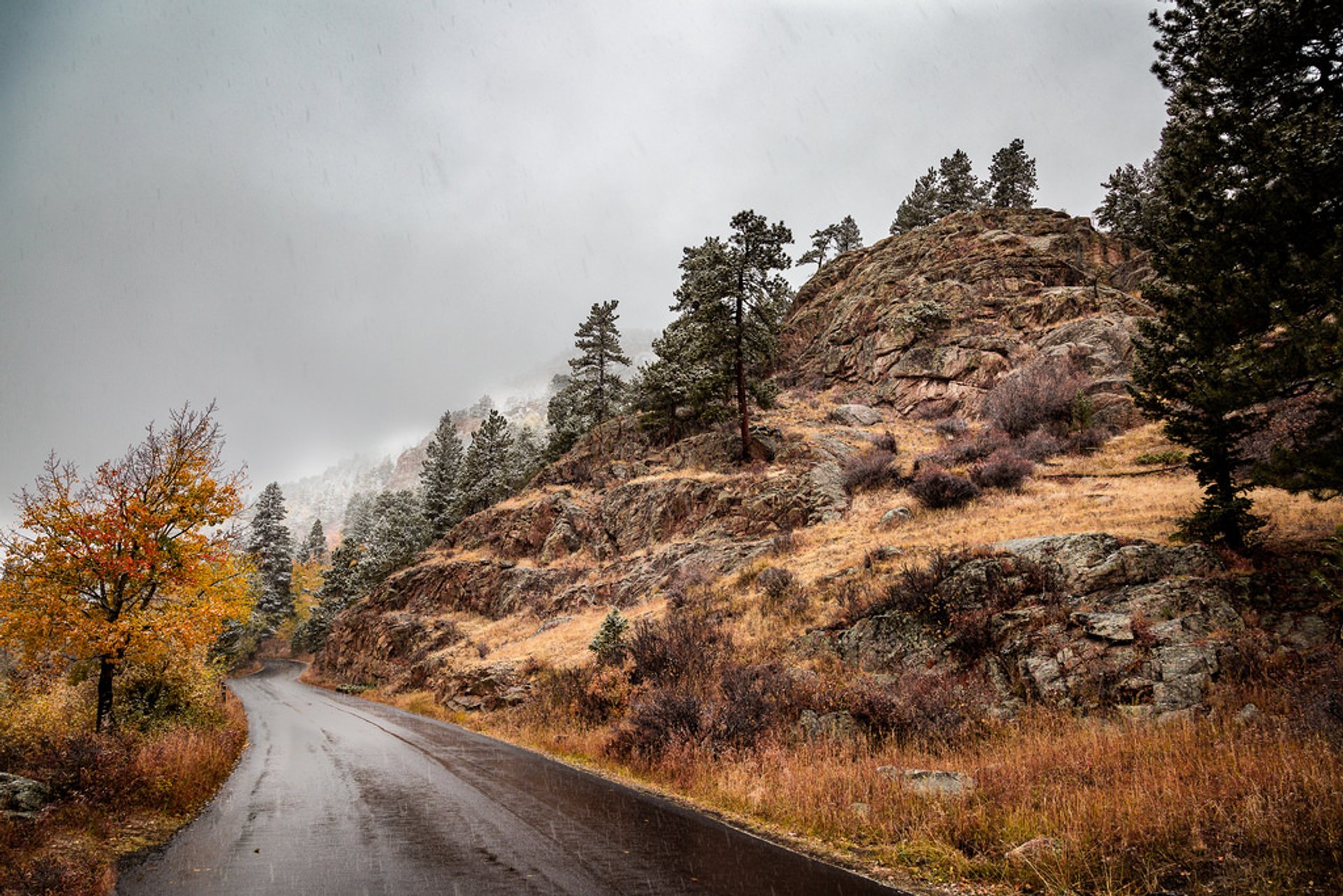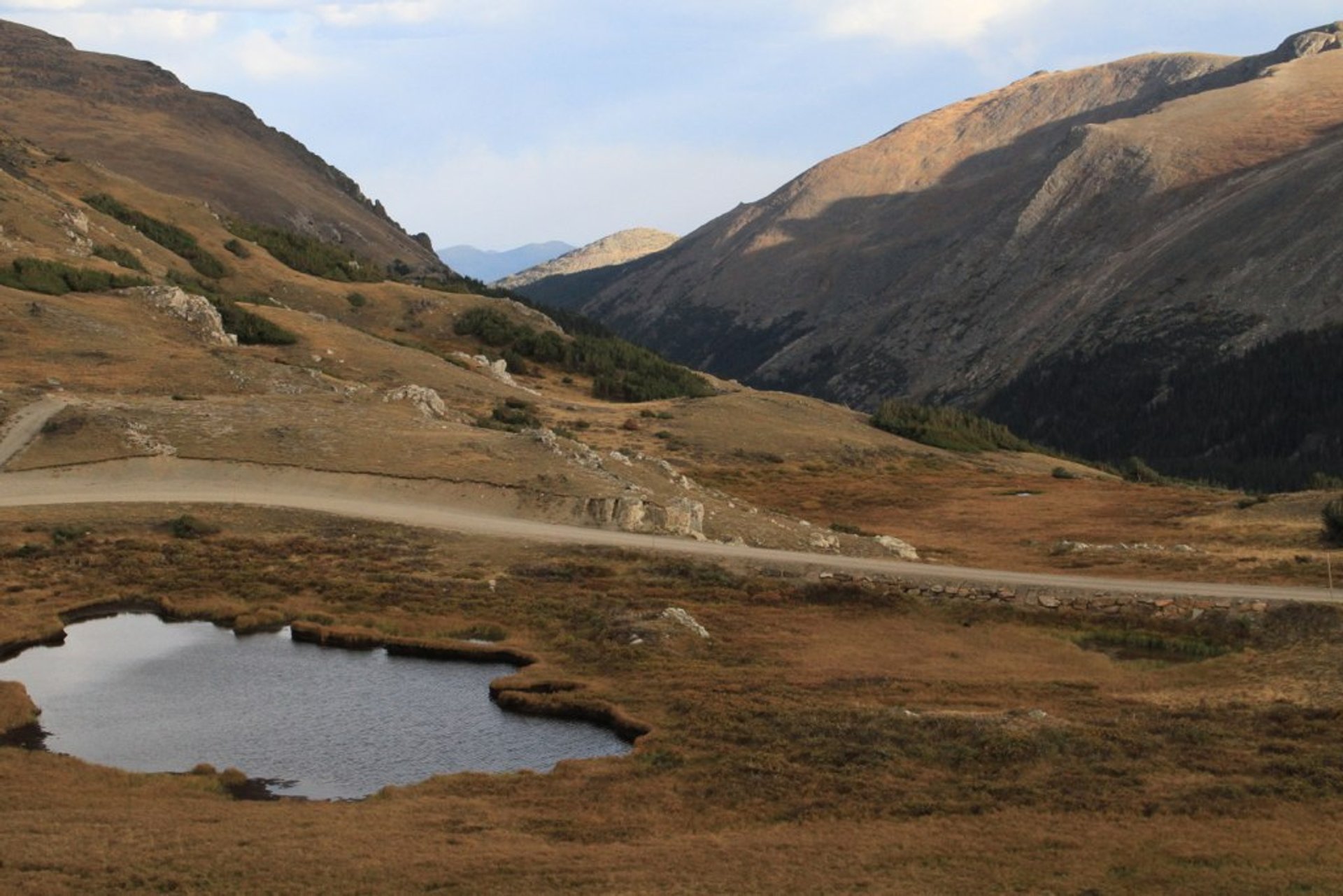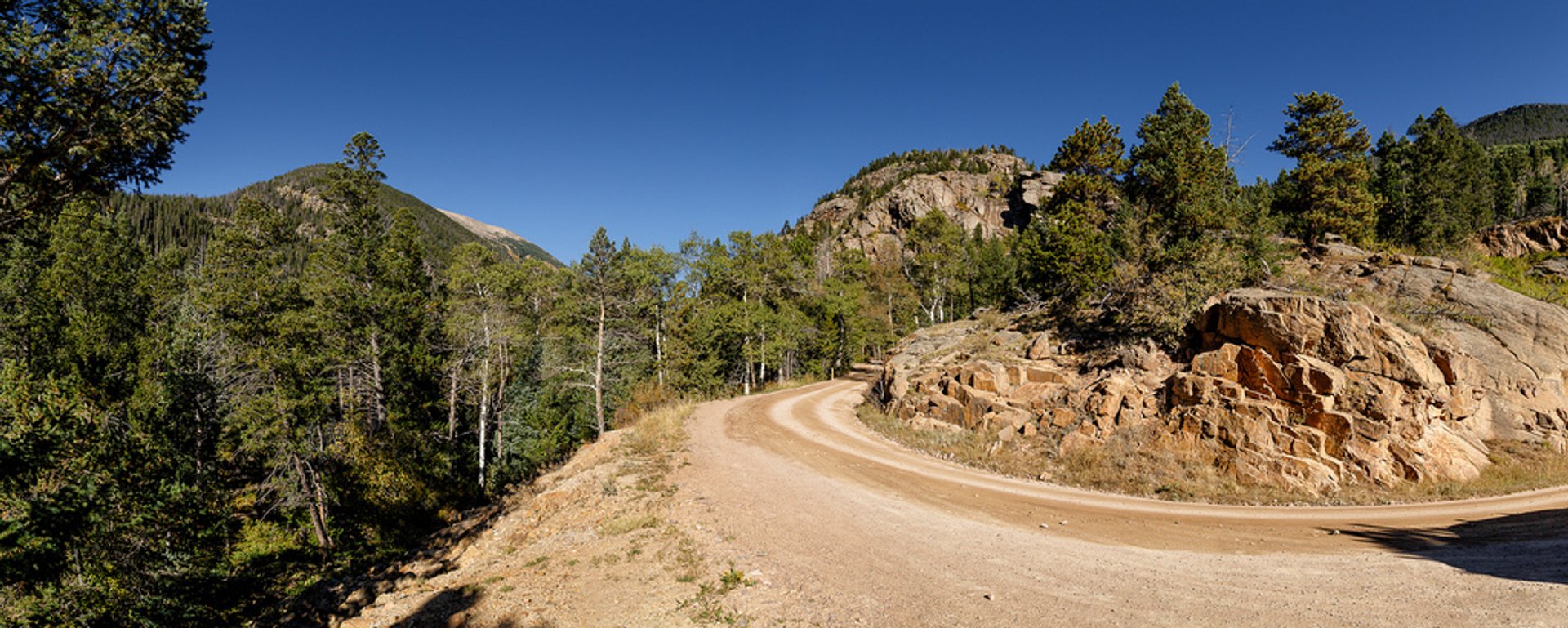 Old Fall River Road is a narrow dirt track winding through the Rocky Mountain National Park, north-central Colorado. The one-lane steep road with steep grades up to 16% has a length of 17.7 km (11 miles) from Sheep Lakes to the Alpine Visitor Center. It climbs up to the Fall River Pass, 3,595 m (11,796 ft) above sea level. The road is covered with gravel and sand with plenty of switchbacks and sharp curves. The maximum speed that's allowed is 24 kph (15 mph).
The road was opened in 1920, being the first high mountain auto route in Rocky Mountain National Park. But the trail had existed long before that since it was used by Indian hunters. Old Fall River Road goes through beautiful montane and subalpine forests, scenic peaks, and meadows full of wildflowers. The road passes near Willow Park, home to elks and one of the best places to admire a forest before entering the alpine tundra. Fall River Cirque is the birthplace of glaciers, a picturesque amphitheatre-like rock formation. Visitors will pass Estes Park and Grand Lake on the west side.
The road is a nightmare in the wet weather, so it is open to vehicles only in the summer, usually from the 4th of July to the end of September. Cyclers and leashed pets have access to the road between April and November.
Find hotels and airbnbs near Old Fall River Road (Map)