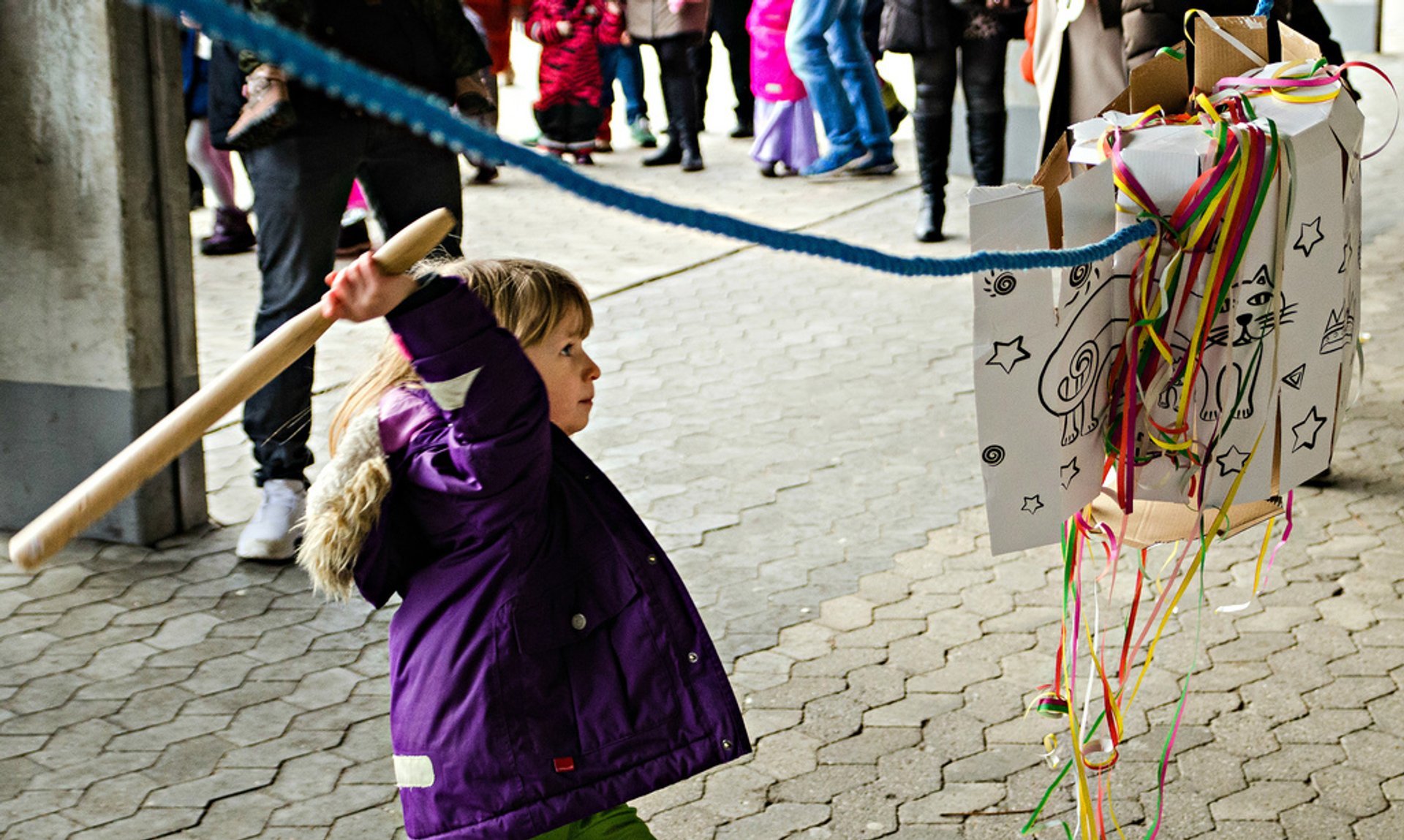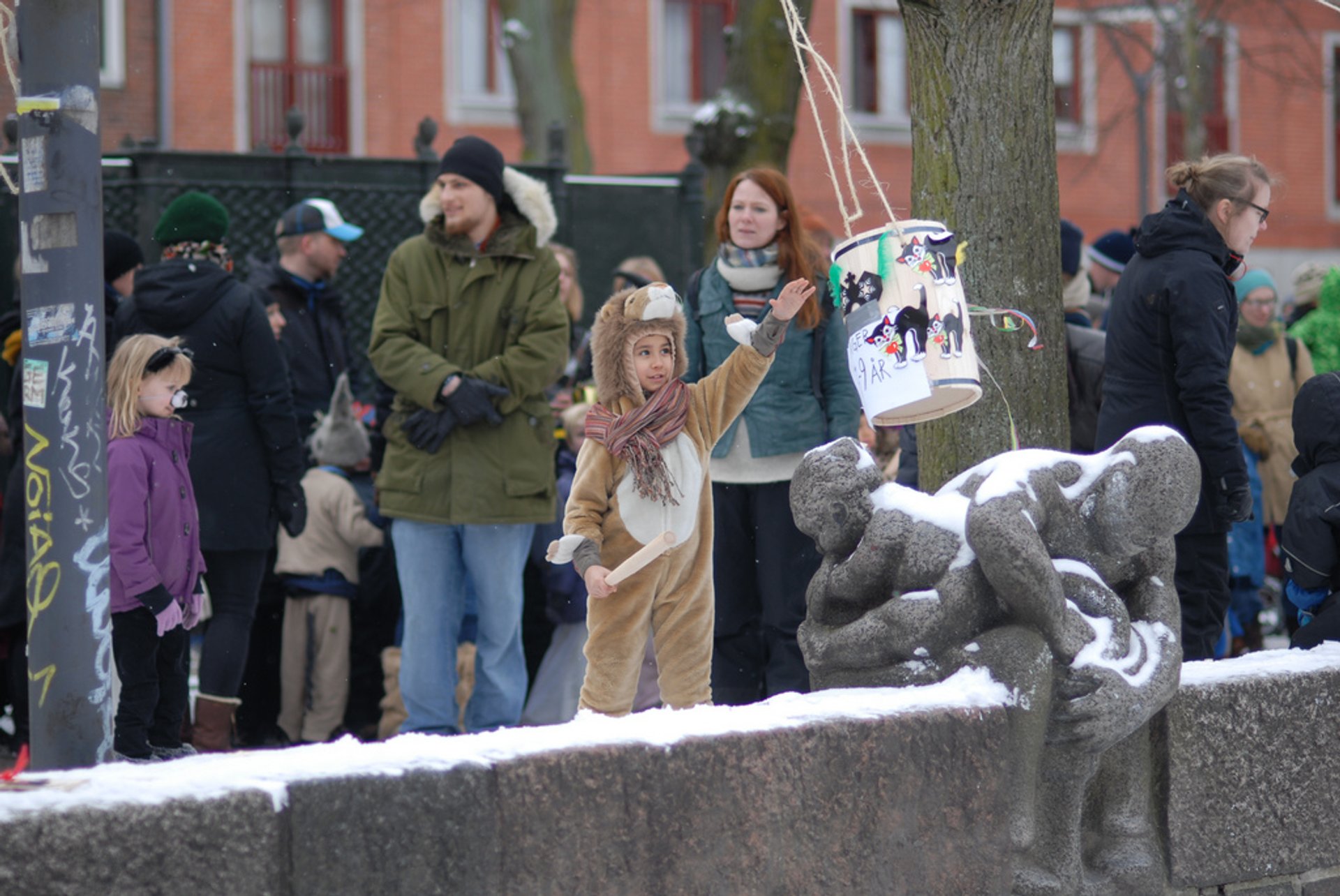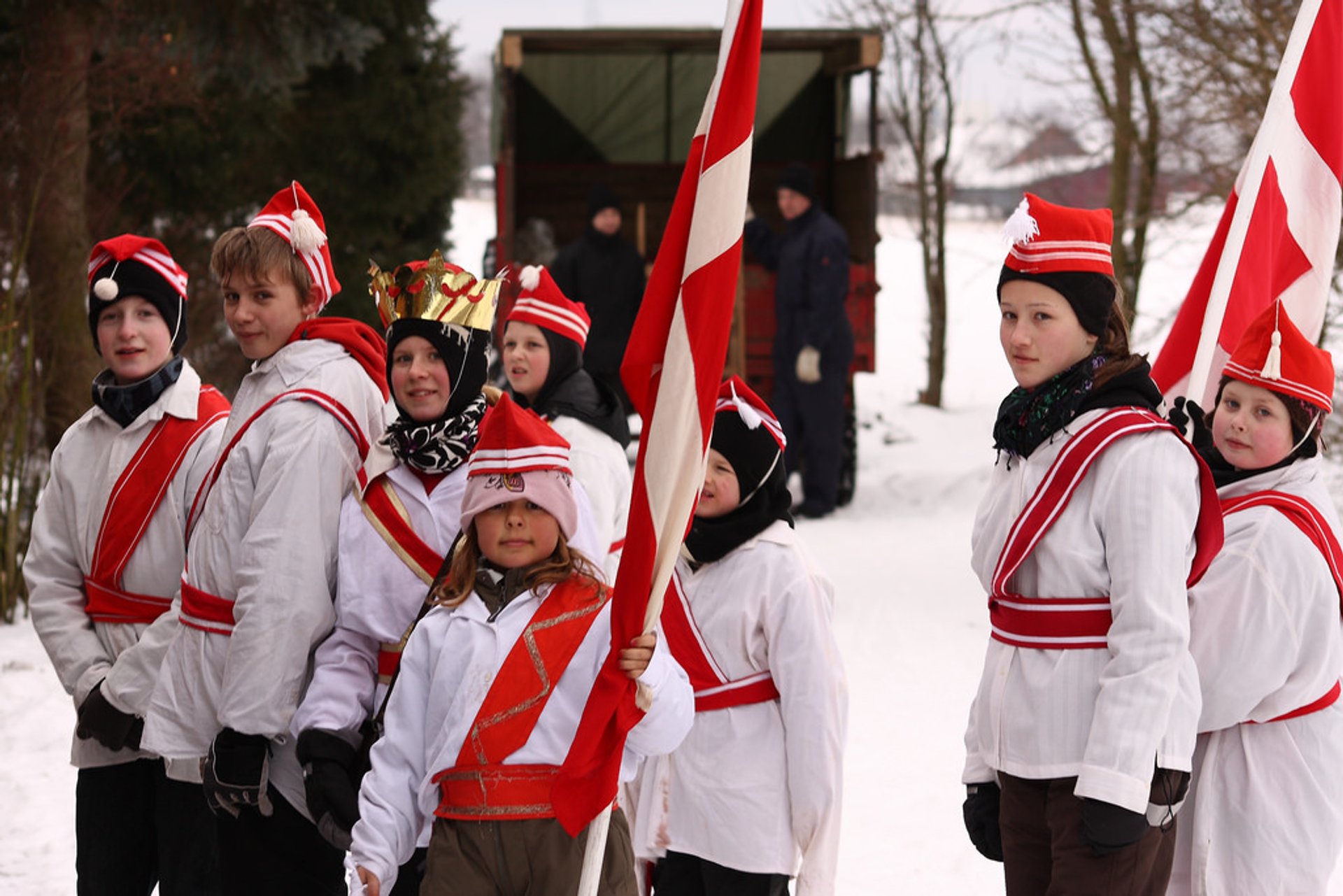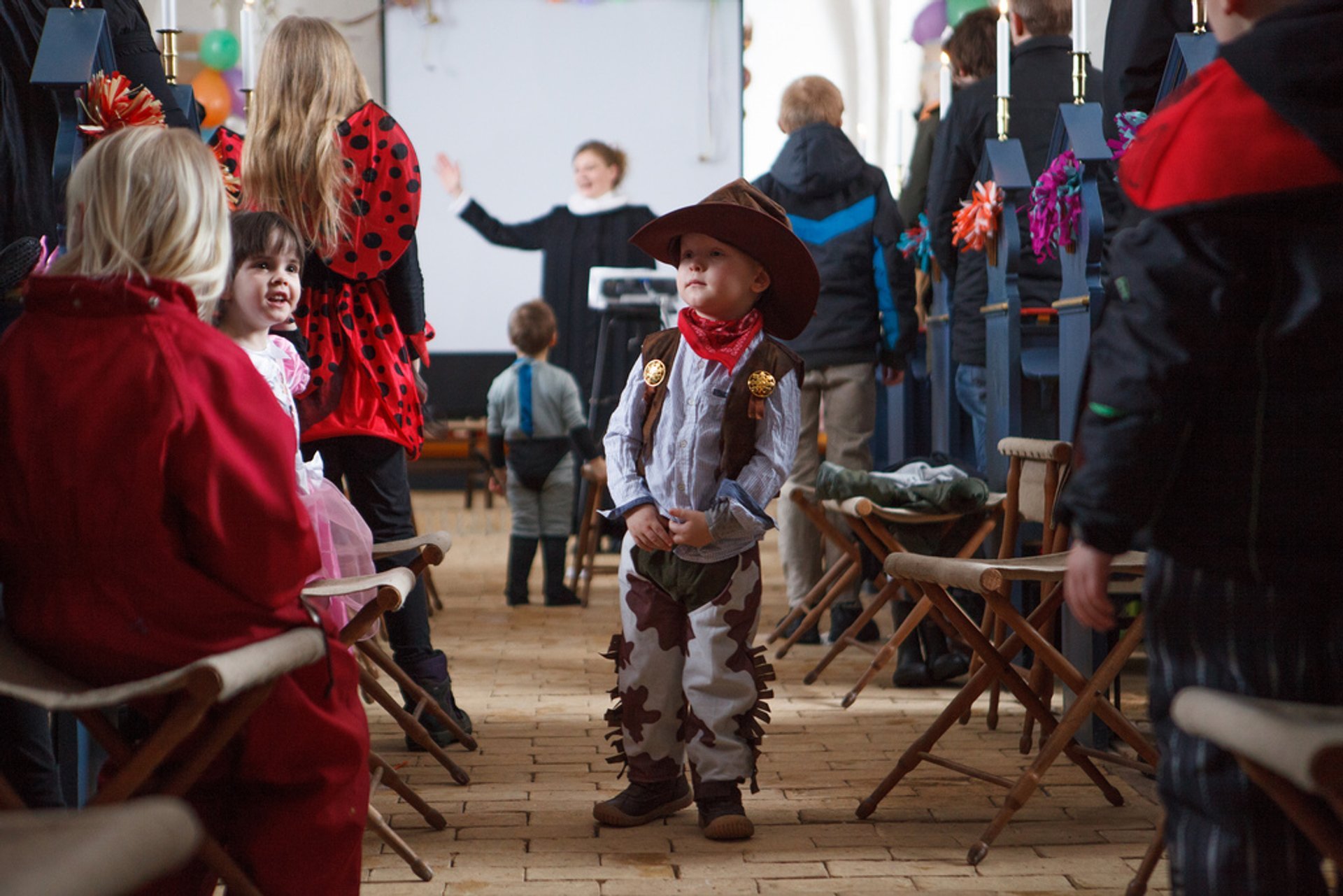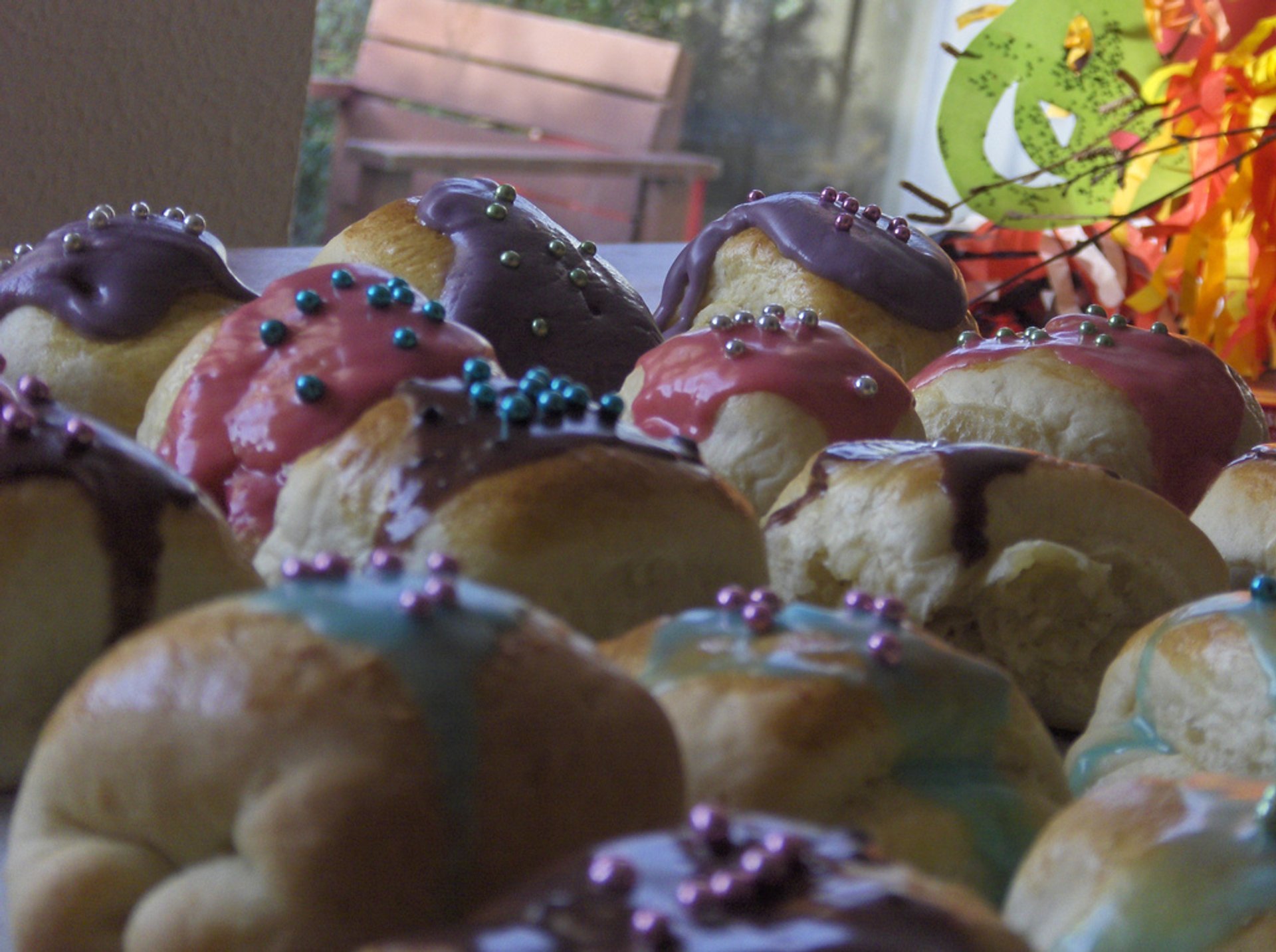 The celebration of Fastelavn comes from the Roman Catholic tradition and that's why it takes place on the last Sunday before Lent (usually between the first of February and the seventh of March). But after the Reformation, the holiday became secular. Fastelavn which means 'fast-evening' was first a celebration for adults with different competitions, games and activities, but later became associated with kids.
During the festivities, you'll see lots of decoration like colorful air balloons and birch branches with sweets.
There are two main traditions connected with Fastelavn. The first is eating buns with different fillings like marzipan. They are sold in every bakery during the holiday. The second is that the kids put on costumes and play a game. They have to hit a barrel filled with sweets and presents. The first kid to make a hole in the barrel will be proclaimed the "king or queen of the cats." That is because back in the day there used to be real cats in those barrels and the aim of the custom was to drive the evil spirits away (people used to believe cats are connected to the evil).
There are different ways to experience Fastelavn in Copenhagen. One of the options is within a local family, a parish or other small communities. The National Museum of Denmark hosts festivities every year, but participants have to sign up for them. Also, Dragør on Amager island south of the capital offers a big celebration featuring a horse procession, flags, and music. In fact, this procession begins on Saturday in Sundby and continues across the island reaching St Magleby on Monday, and finishing in Ullerup on Wednesday. Another Fastelaven procession takes place throughout the weekend in the district of Vanløse.
Outside of the capital, one of the most outstanding celebrations takes place on Æro island. The traditional songs by kids start at 5 am. Adults also have fun wearing masks and guessing who is who. They take them off only at midnight to finally enjoy a drink together.
Find hotels and airbnbs near Fastelavn (Map)