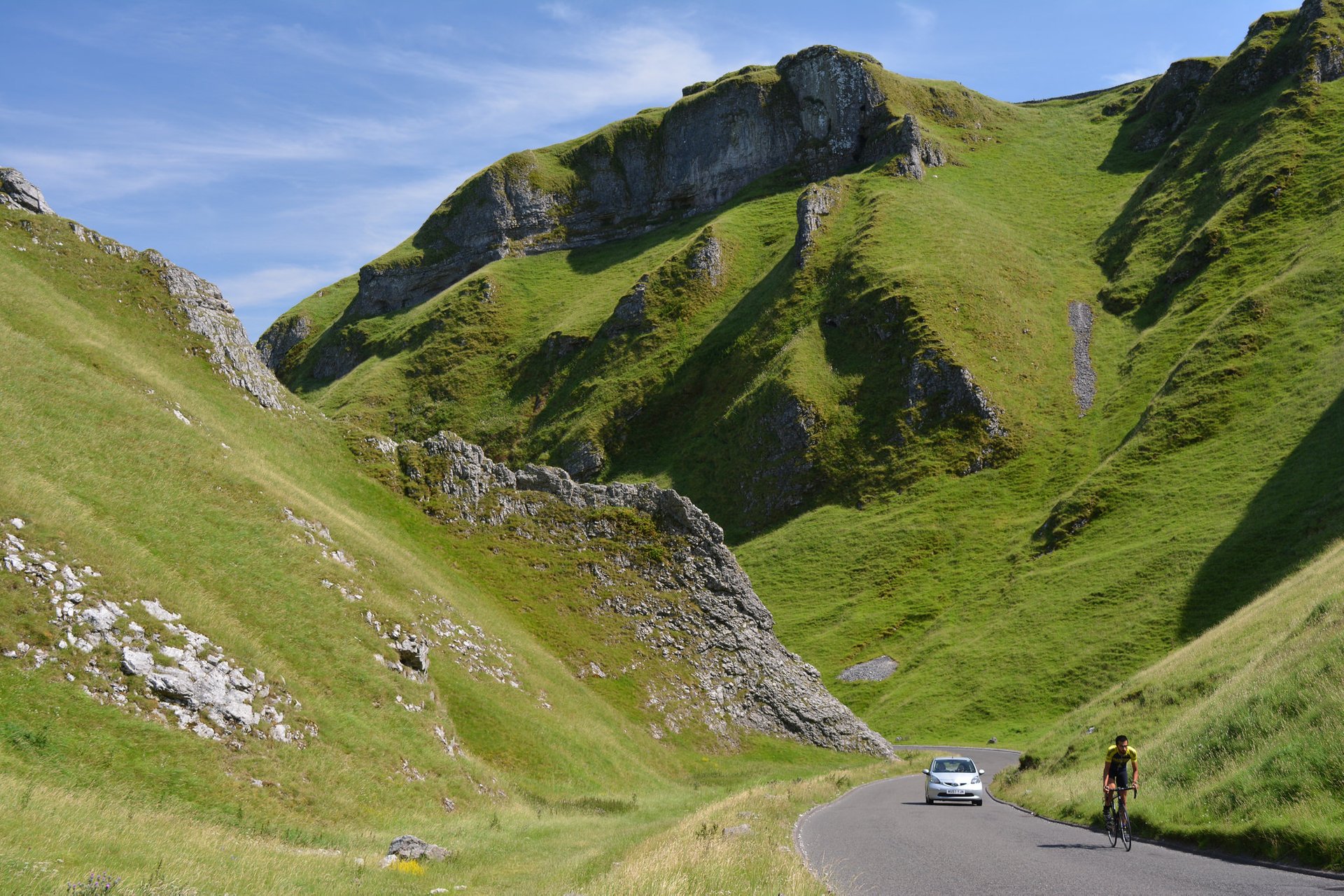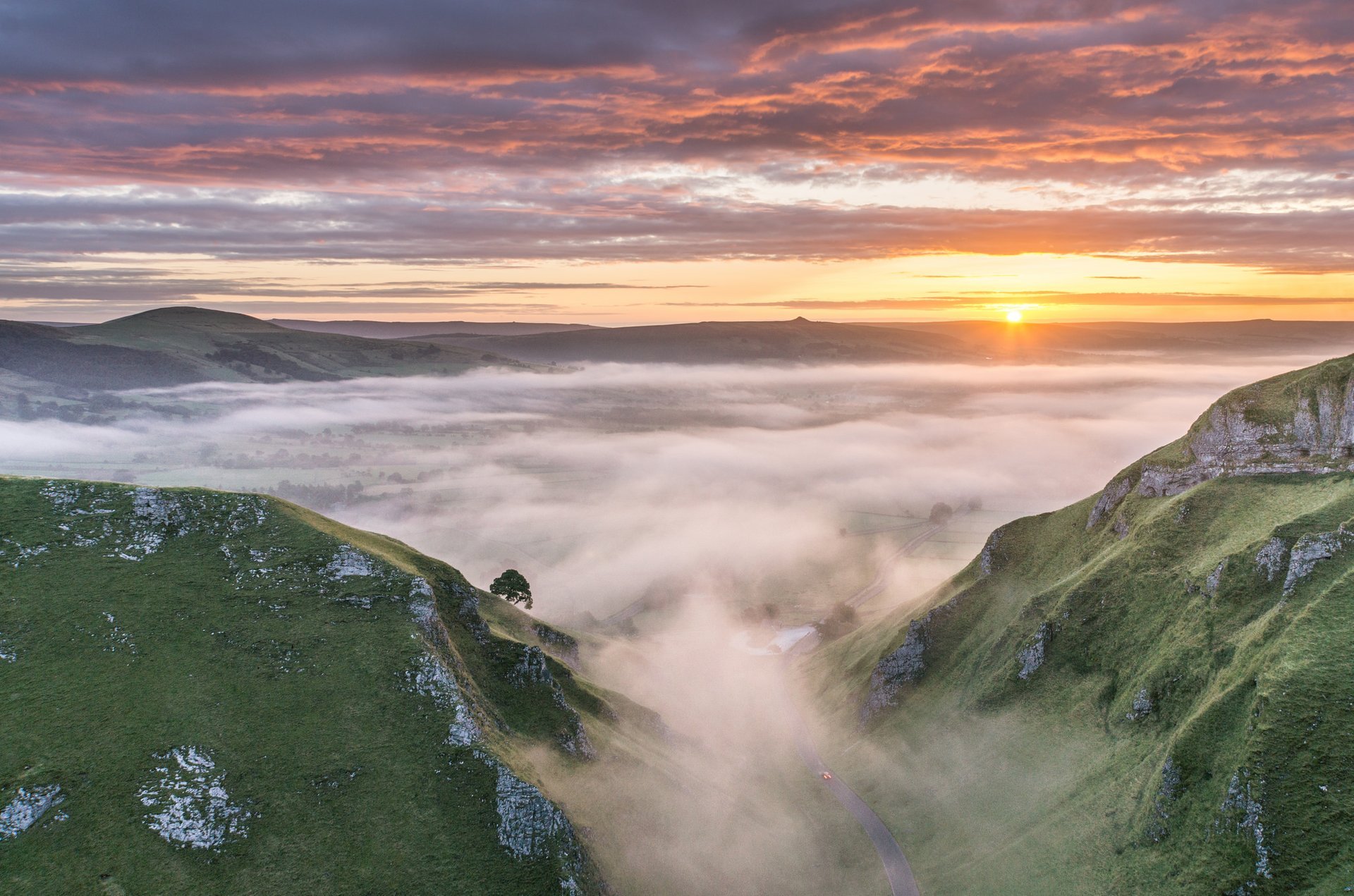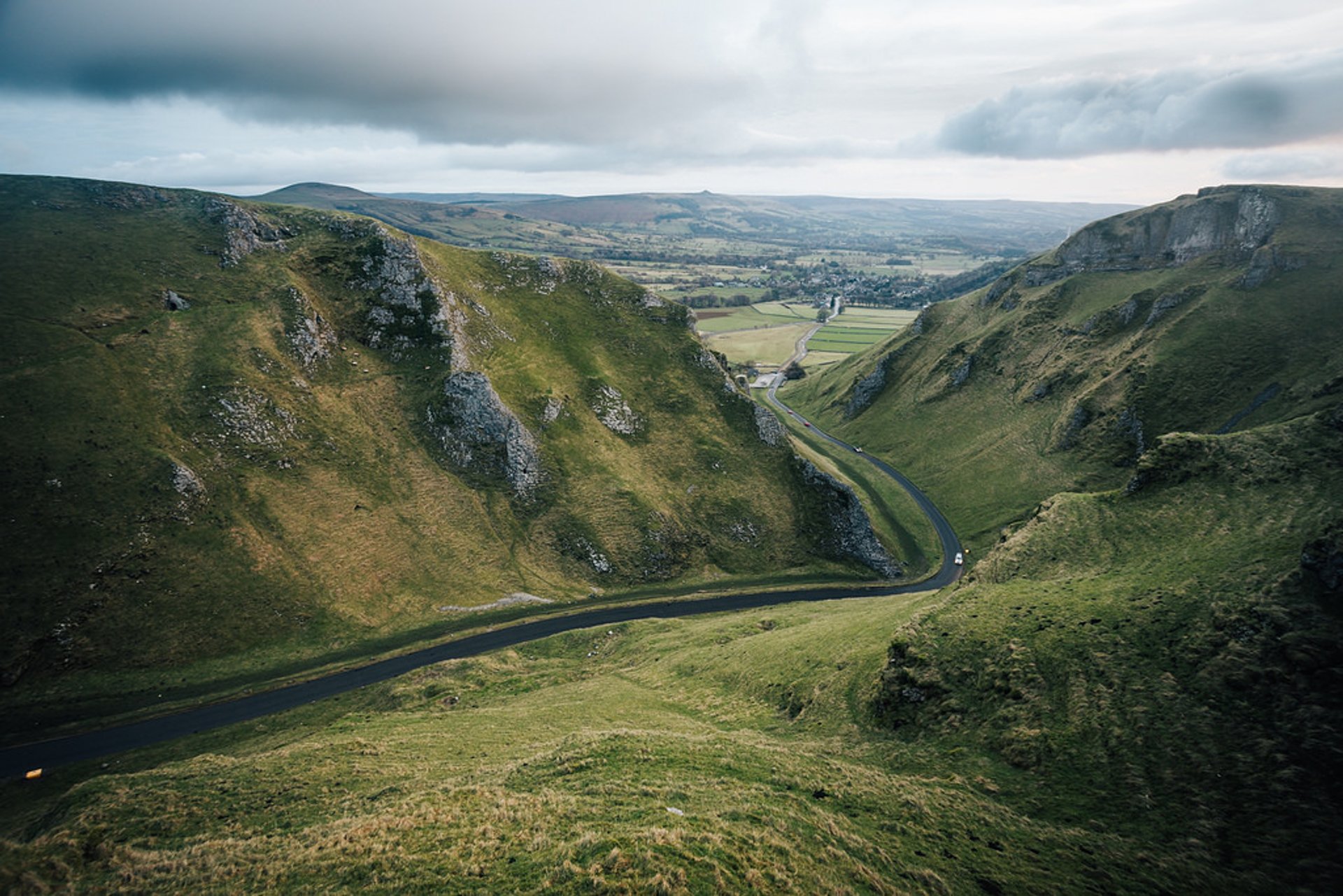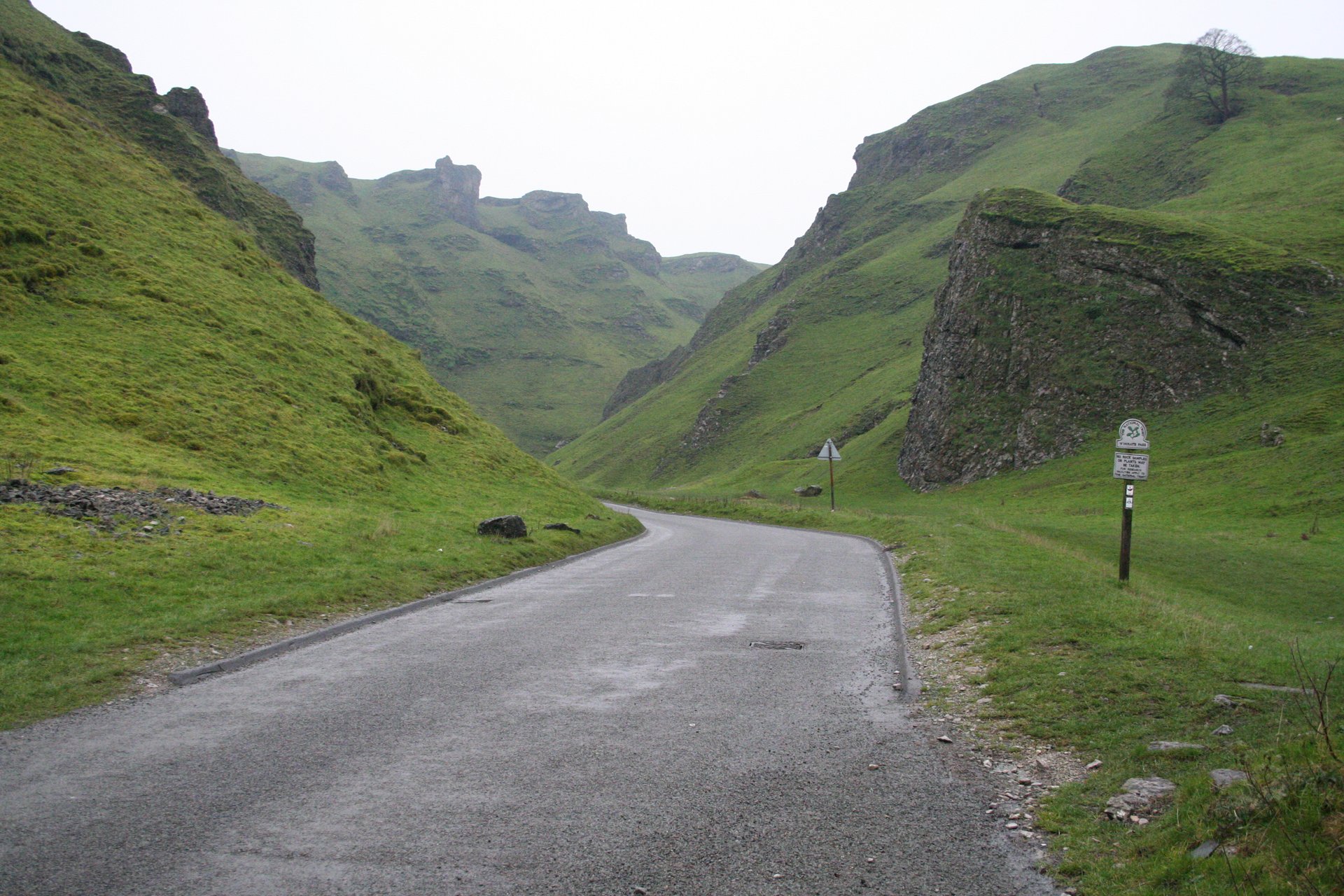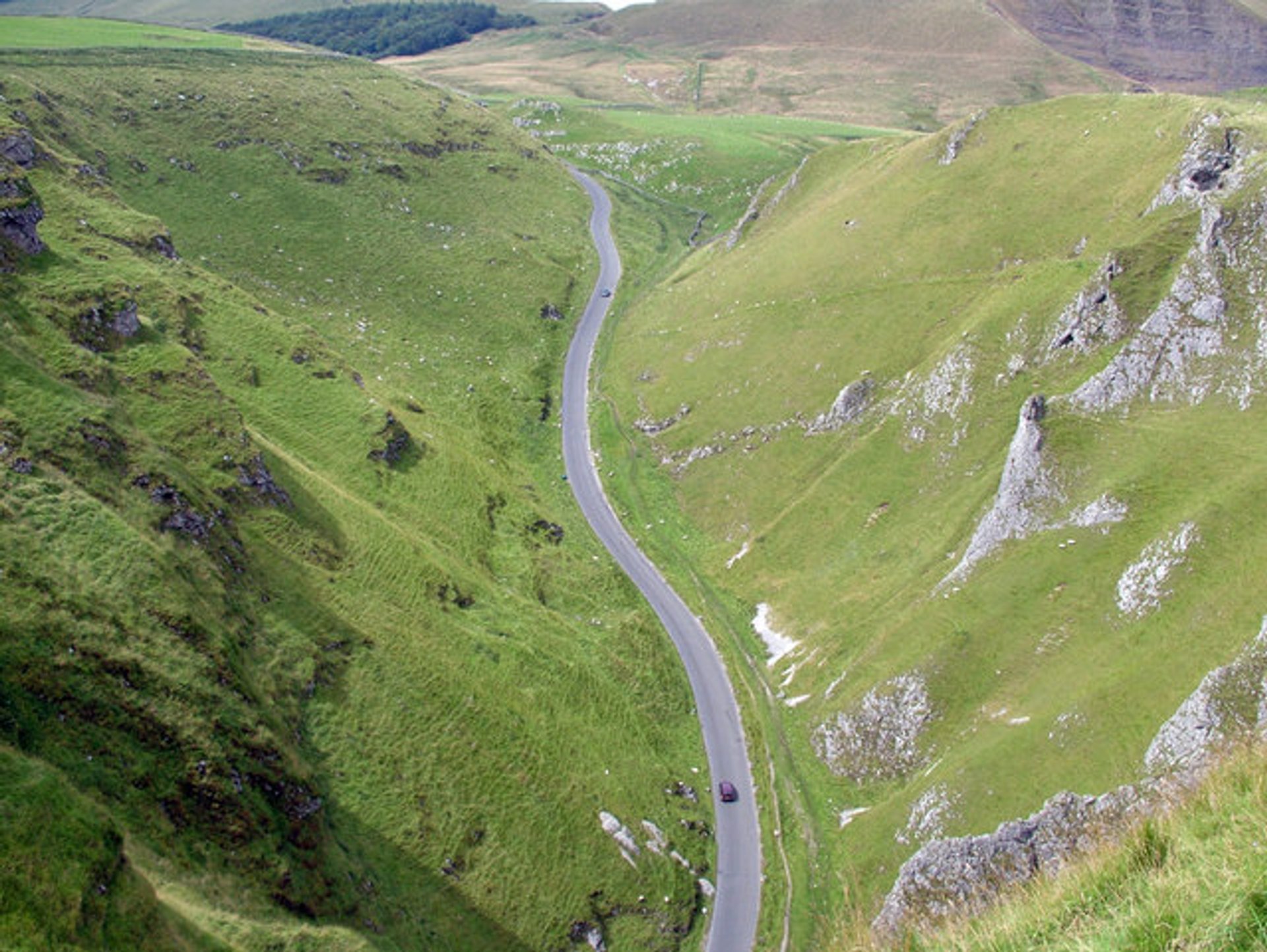 Winnats Pass is a hilly pass in the Peak District of Derbyshire, England. Winnats limestone gorge lies between the small towns of Hope and Sparrowpit to the west of the village of Castleton. The narrow, steep road with a 28% gradient in the top section winds through a cleft. It is asphalted and quite busy, even though it is closed for buses, coaches and heavy vehicles over 7.5 tons. It is not advised to use the road during winter since its steep climbs get very dangerous when covered with ice.
Tall limestone ridges surround the road, and some parts of these ridges resemble a natural amphitheater with steep slopes on both sides. Every year the road hosts annual access relays as well as Tour of the Peak cycle race. The Pass is 9.3 km (5.8 mi) long, and its name of the road derives from 'wind gates.' There is also a rumor that Winnats Pass is haunted by the ghosts of a young couple killed here by miners in 1758.
Attractions on the pass include four caves in the Castleton area that can be reached by boat through a flooded mining tunnel. It also features a deep vertical shaft called "the bottomless pit." Climbers often try their luck on the walls of the gorge; however, this activity is somewhat dangerous.
Find hotels and airbnbs near Winnats Pass (Map)