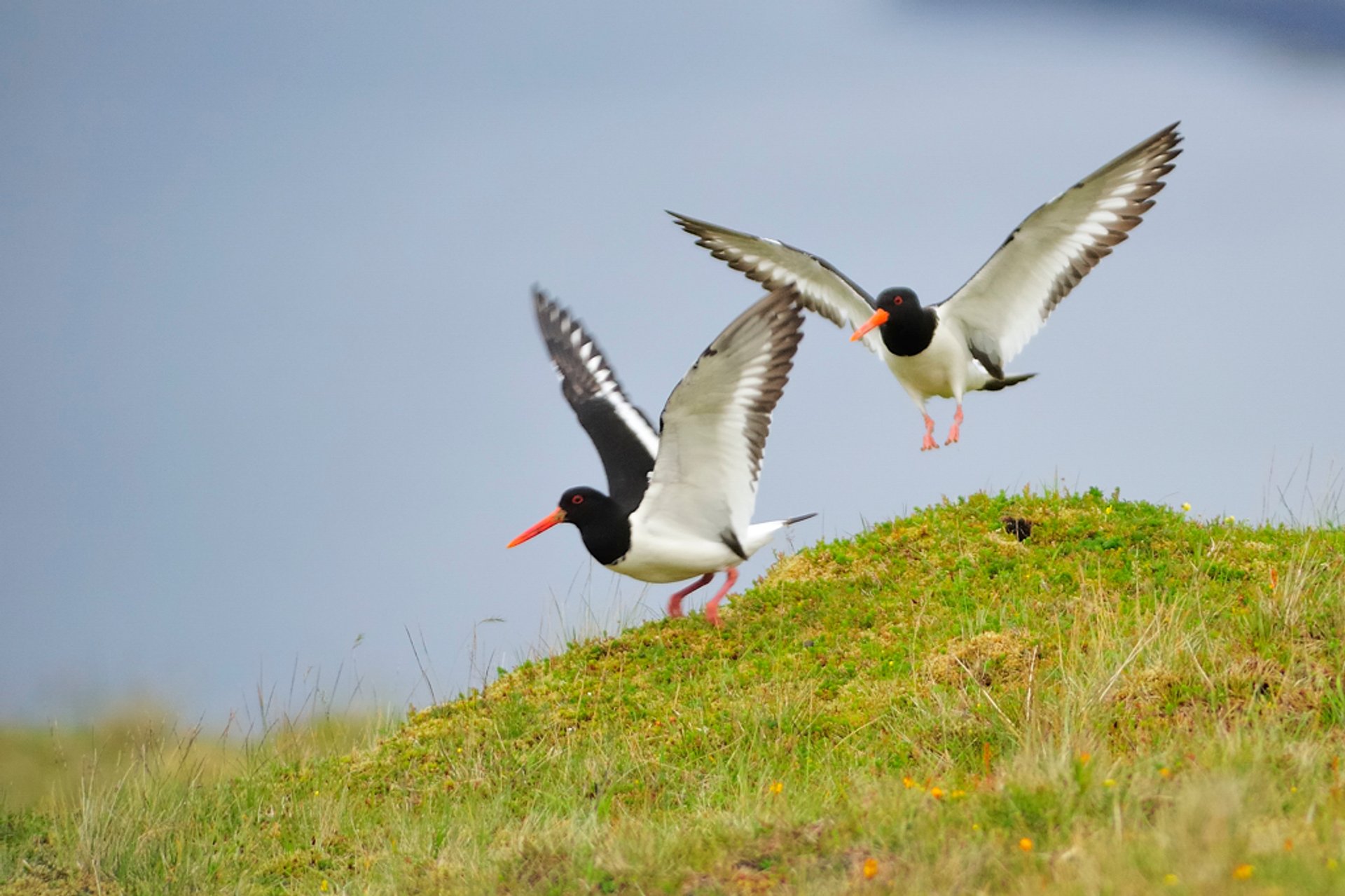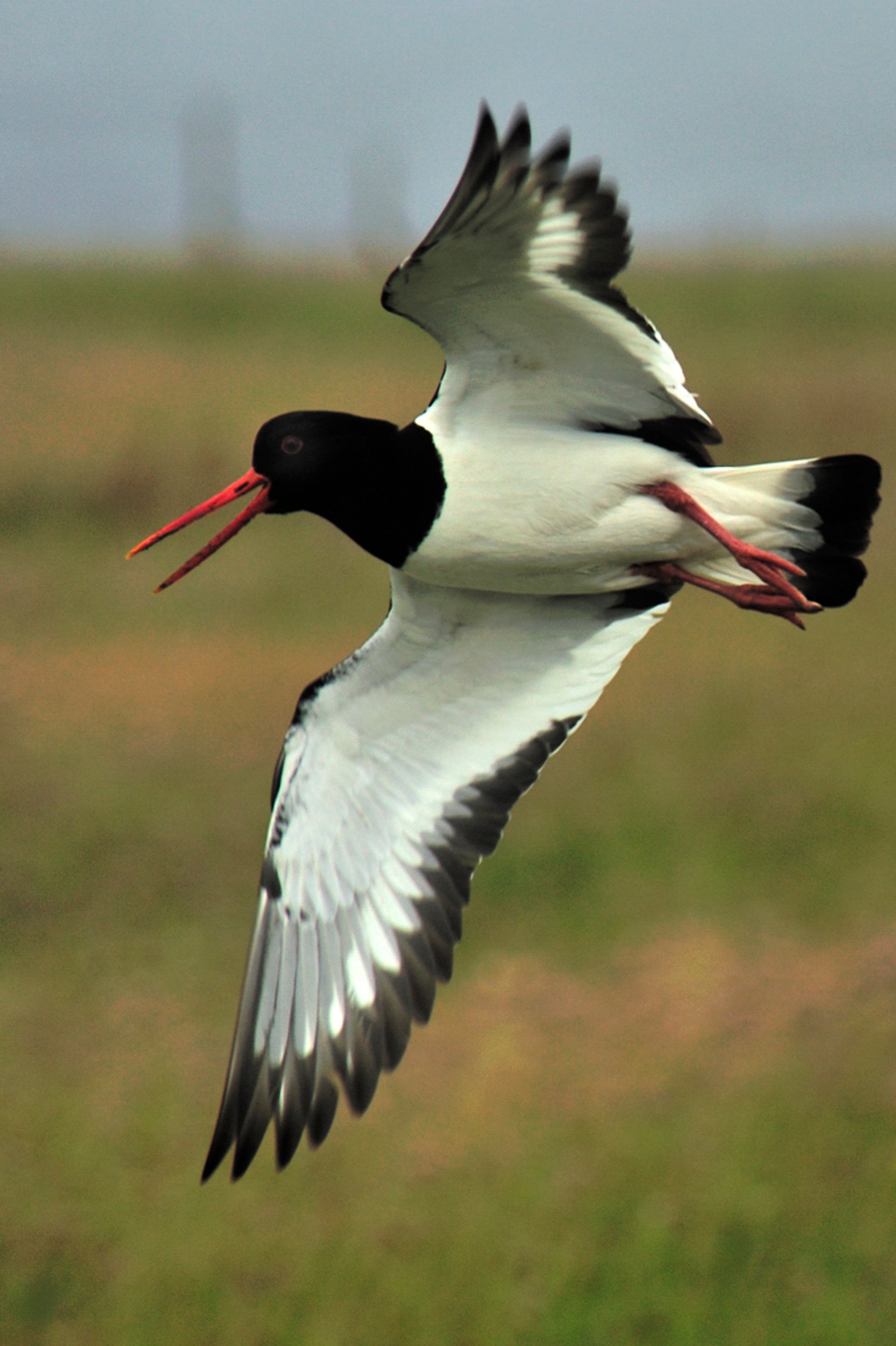 The Faroe Islands are more than well-known for being a stopover for a lot of migratory birds. However, even though almost all of them excite birdwatchers around the world, the king of the birds for the Faroese is Tjaldur or Oystercatcher. Interestingly it is the Faroese national symbol, and the day when it comes back home from migration is the day nationally celebrated as an arrival of spring.
The bird is more than punctual and rarely misses its day. The day is also marked with St. Gregory celebration, who died on that day in 604. If you are on the Faroe Islands on this particular day, you will witness a lot of amazing things going on, from the competitions with Oystercatchers and islands-wide grilling to the possible​ night chain dancing. The holiday is quite a big deal for the Islanders, and if you are lucky enough to see the first Tjaldur passing by, you are said to have a good year!
Oystercatchers with many other bird species favor heathlands and moorlands, which means they could be found almost all across the Faroe Islands. Lake areas get especially lucky. One of the most promising locations with heather aplenty is Toftavatn, the area around Lake Toftir, on the southern end of Eysturoy.
Find hotels and airbnbs near Grækarismessa: The Arrival of the Oyster-Catchers (Map)