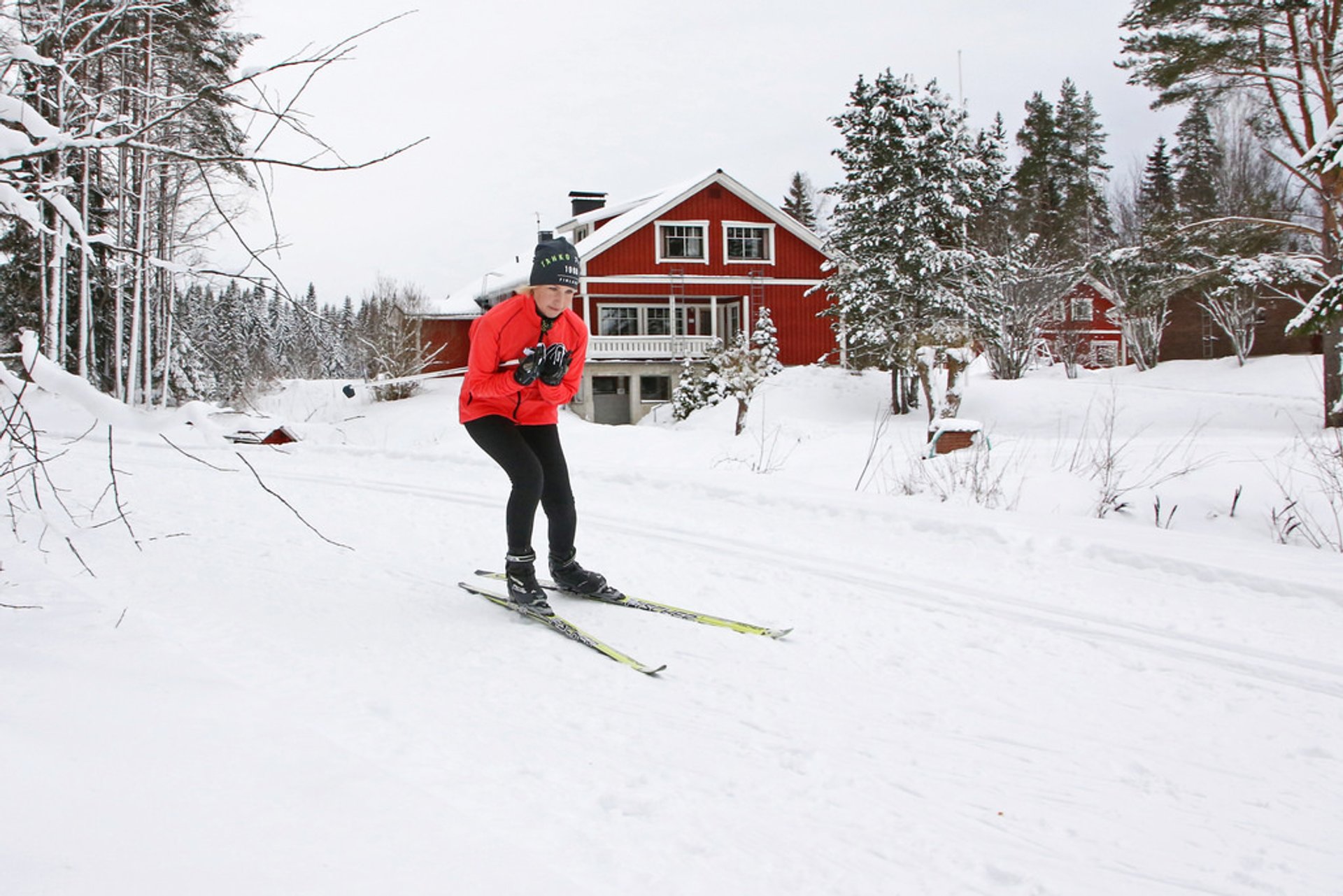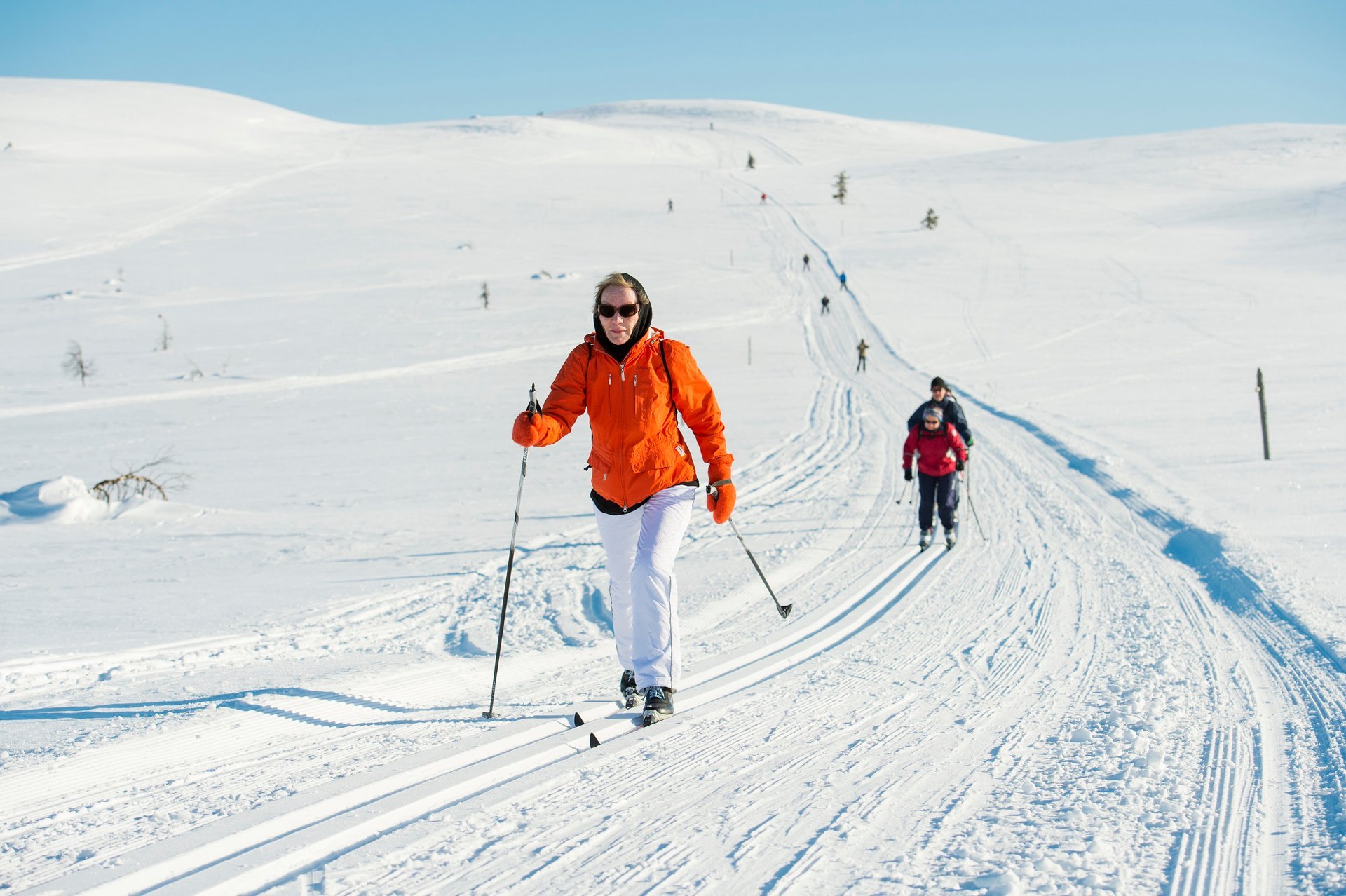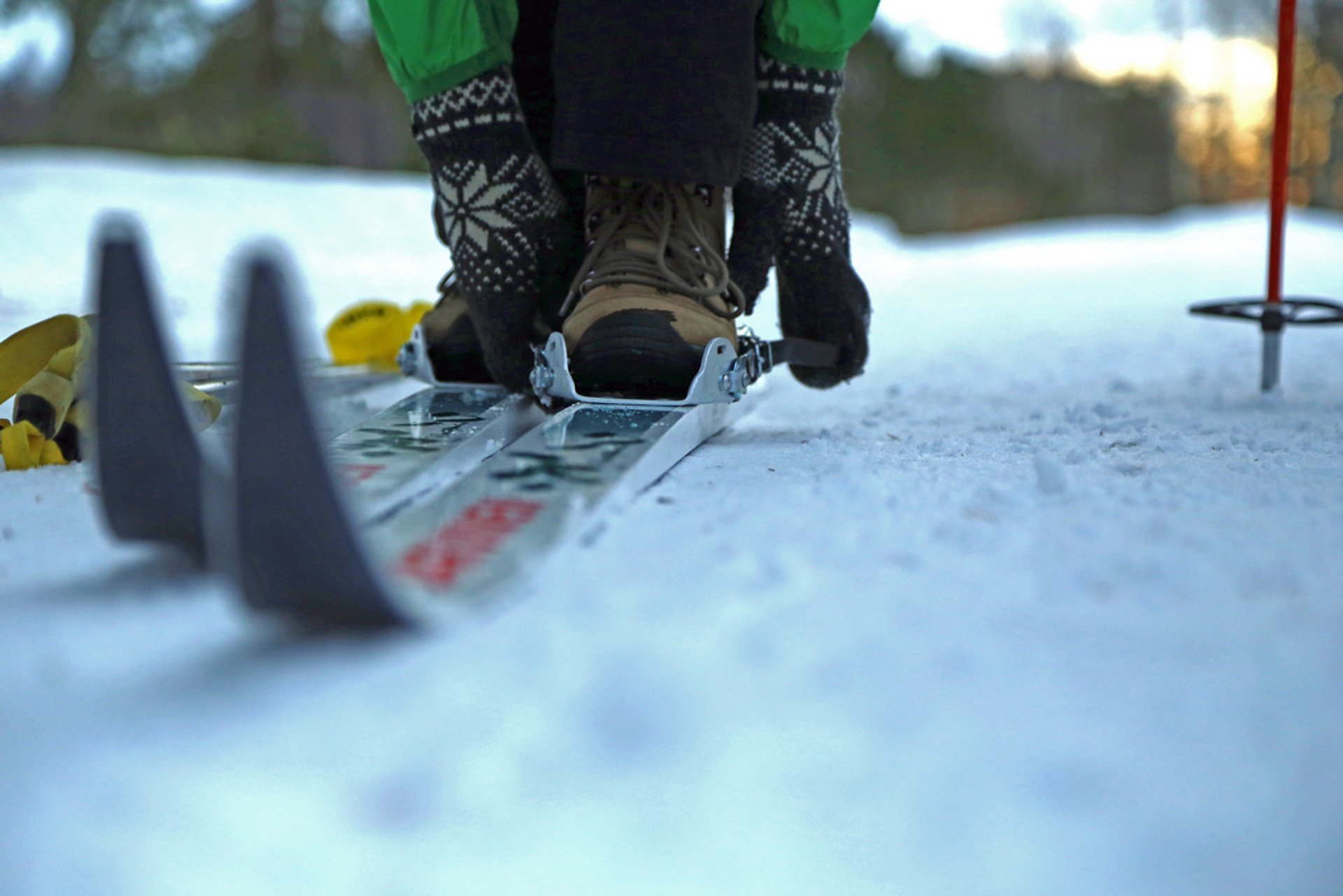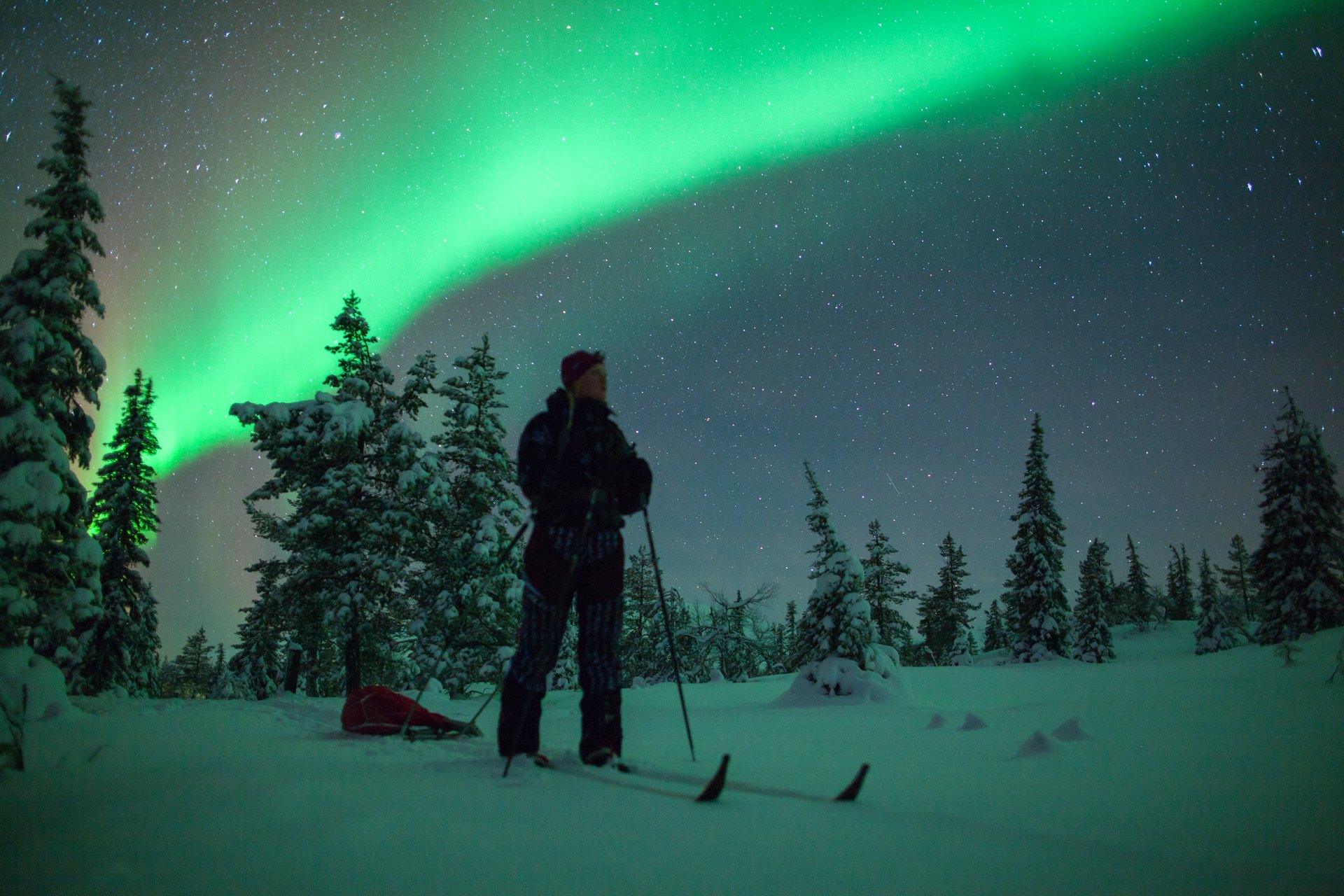 One classic Finnish way to spend time during long winters is cross-country skiing. This is a part of Finnish culture and an important means of transport for both adults and kids. Skiing to school is still very common in some communities.
Networks of perfect skiing tracks, most of which are lit at night, can be found throughout the country. The more than 300 km of tracks showcase a wide variety of opportunities like wildlife and bird watching, beautiful parks and forests, or even islands along frozen coastlines.
Skiing season in Finland lasts for about five months. In Lapland, this period is even longer and can last from 7 to 8 months. Although Finland is crowded with skiers during this season, there are still plenty of magical remote places for enjoying this favourite activity among stunning winter landscapes.