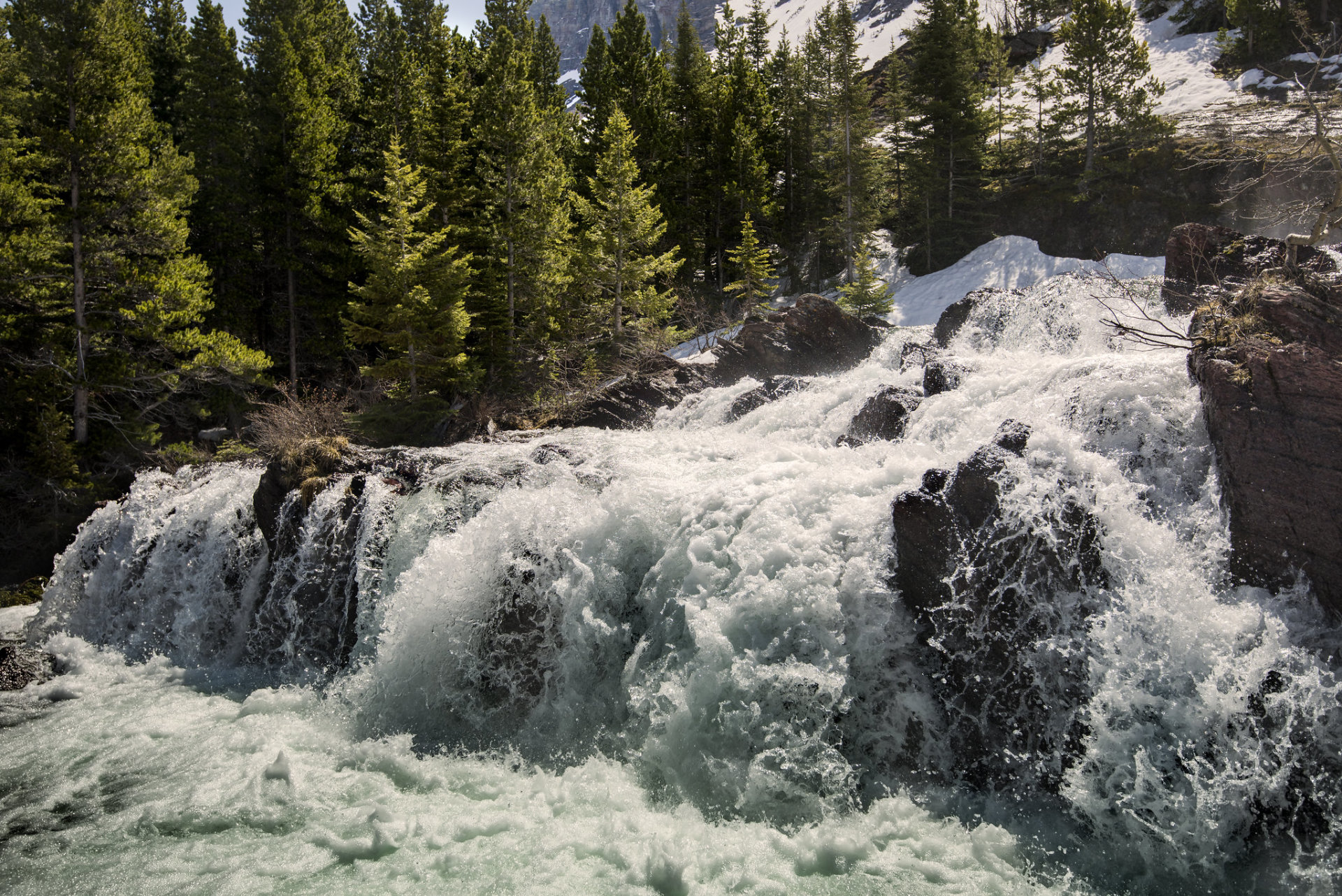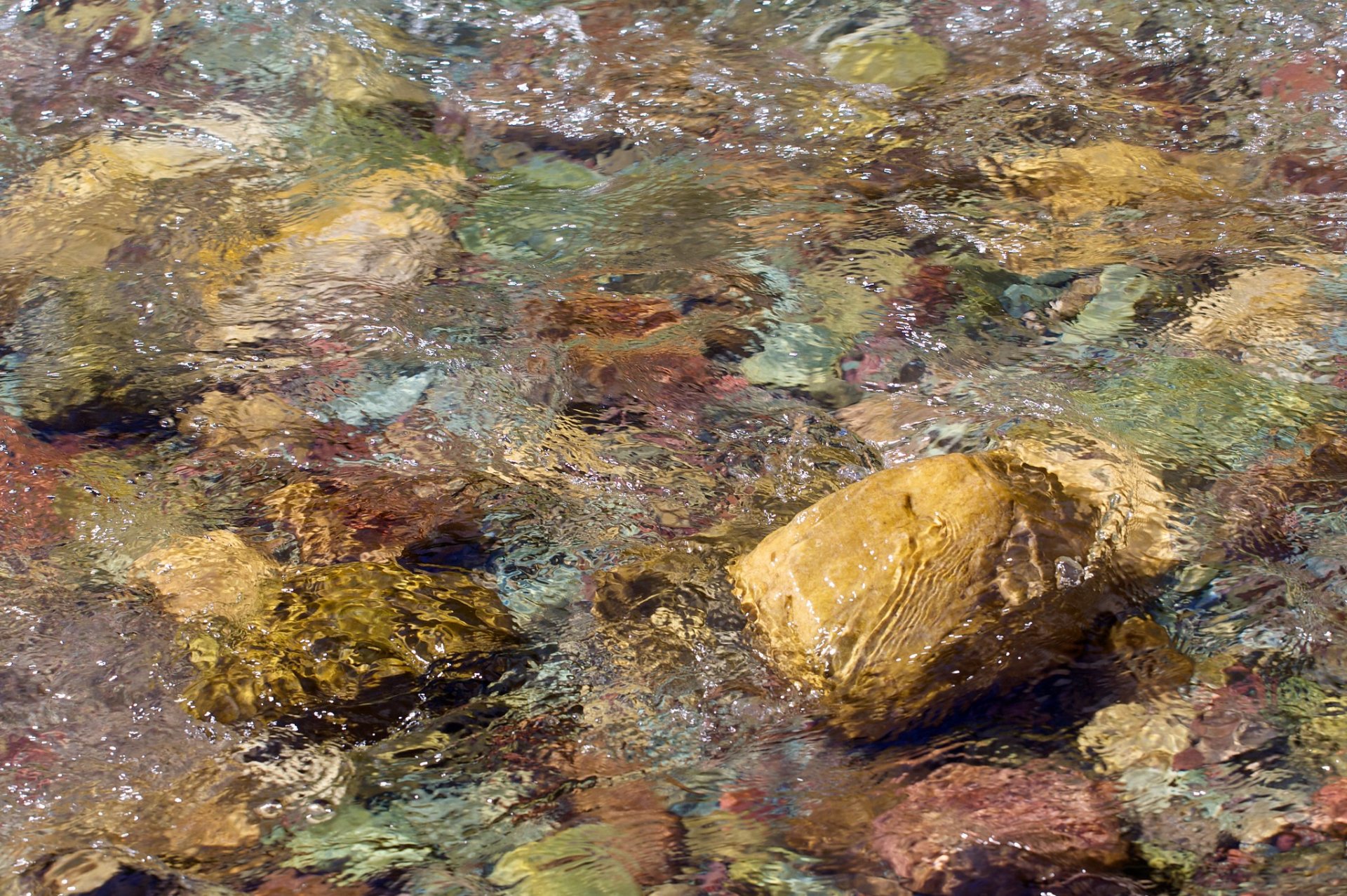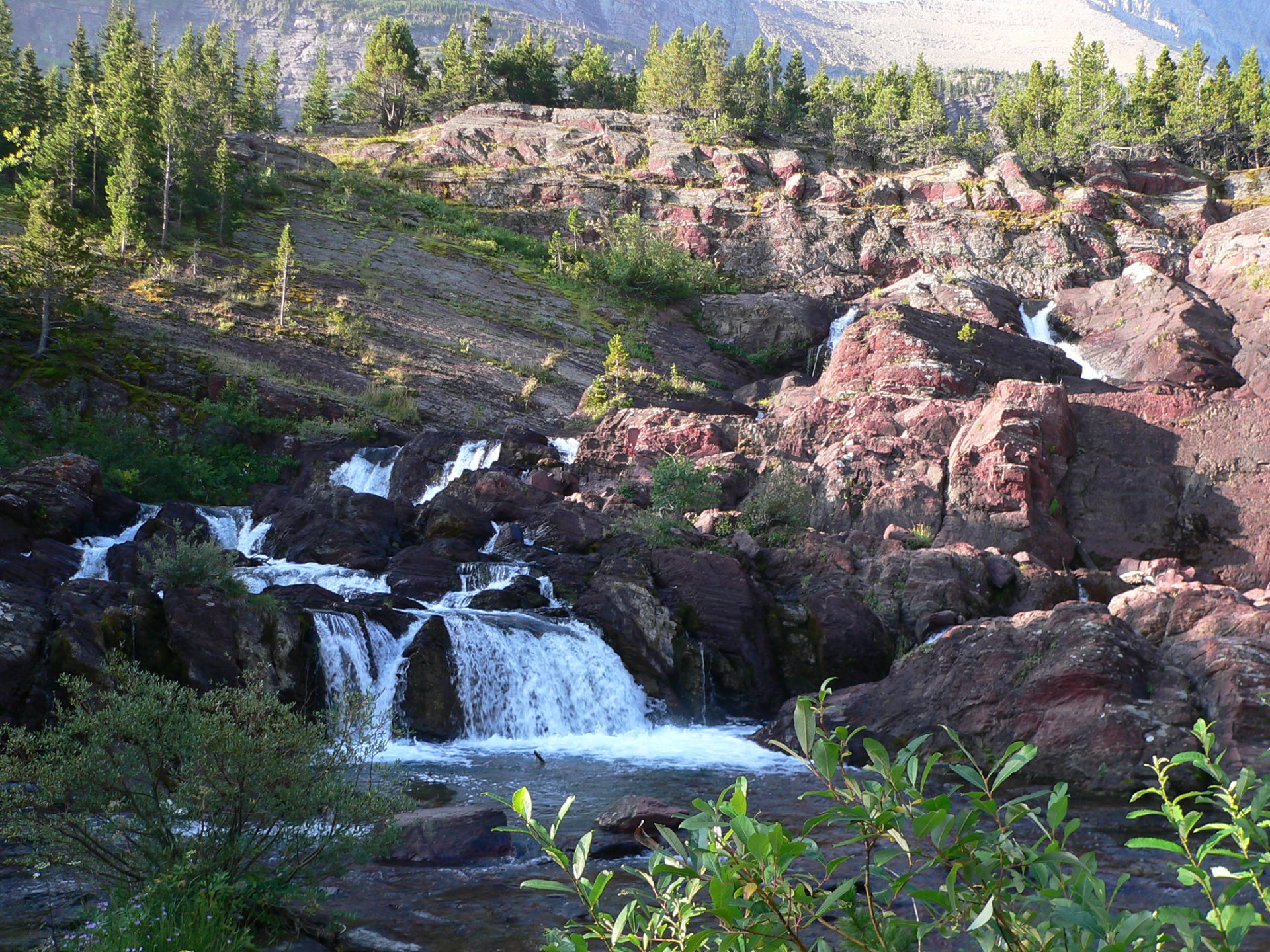 This waterfall is like no other in the Glacier National Park. Red-colored rocks to climb, rest and have lunch on are fantastic. The cascade of white foaming water is a magnet for photographers. It is impossible to take a bad shot when surrounded by such beauty. Spending more time hiking in the area is an excellent idea.
The Red Rock Falls Trail
The most famous route near Red Rock Falls is used from March until October. But during the summer, you are guaranteed to catch the best weather. The starting point of the trail is Swiftcurrent Trailhead. From there, it stretches for 3.6 miles (5.7 km) and captures two lakes at once: Fishercap Lake and Red Rock Lake.
This is a simple, mostly flat hike that will suit both adults and children. On the way to Fishercap Lake, if you are lucky, you may encounter moose feeding their cubs. The area, just like the whole Glacier National Park, is home to many wild animals, including grizzly bears which are regularly spotted around the trail. So it's essential to follow all the park's rules and restrictions. Finally, as a reward for the hike, the trail ends near cool and refreshing Red Rock Lake and later Falls.
Find hotels and airbnbs near Red Rock Falls (Map)