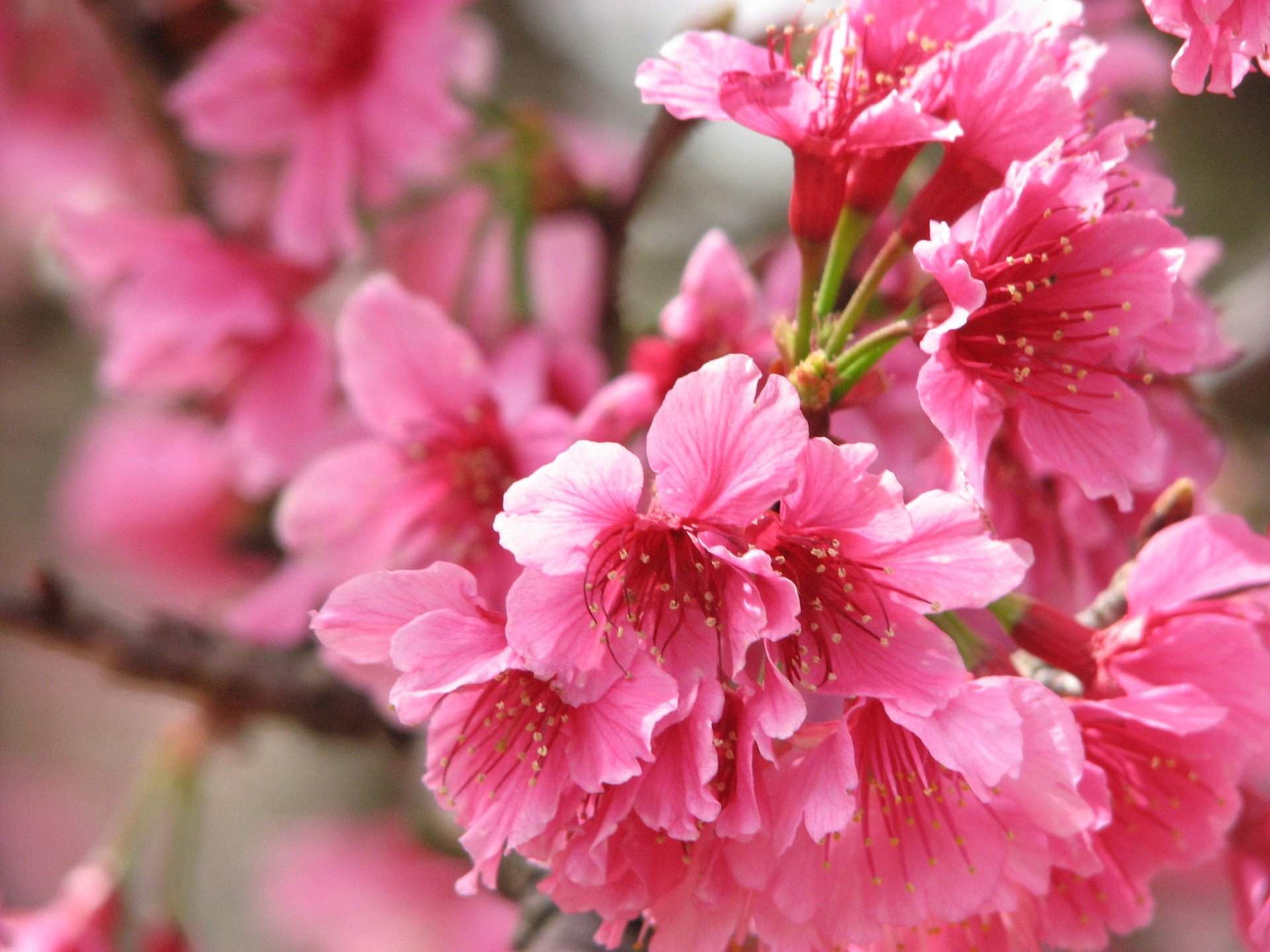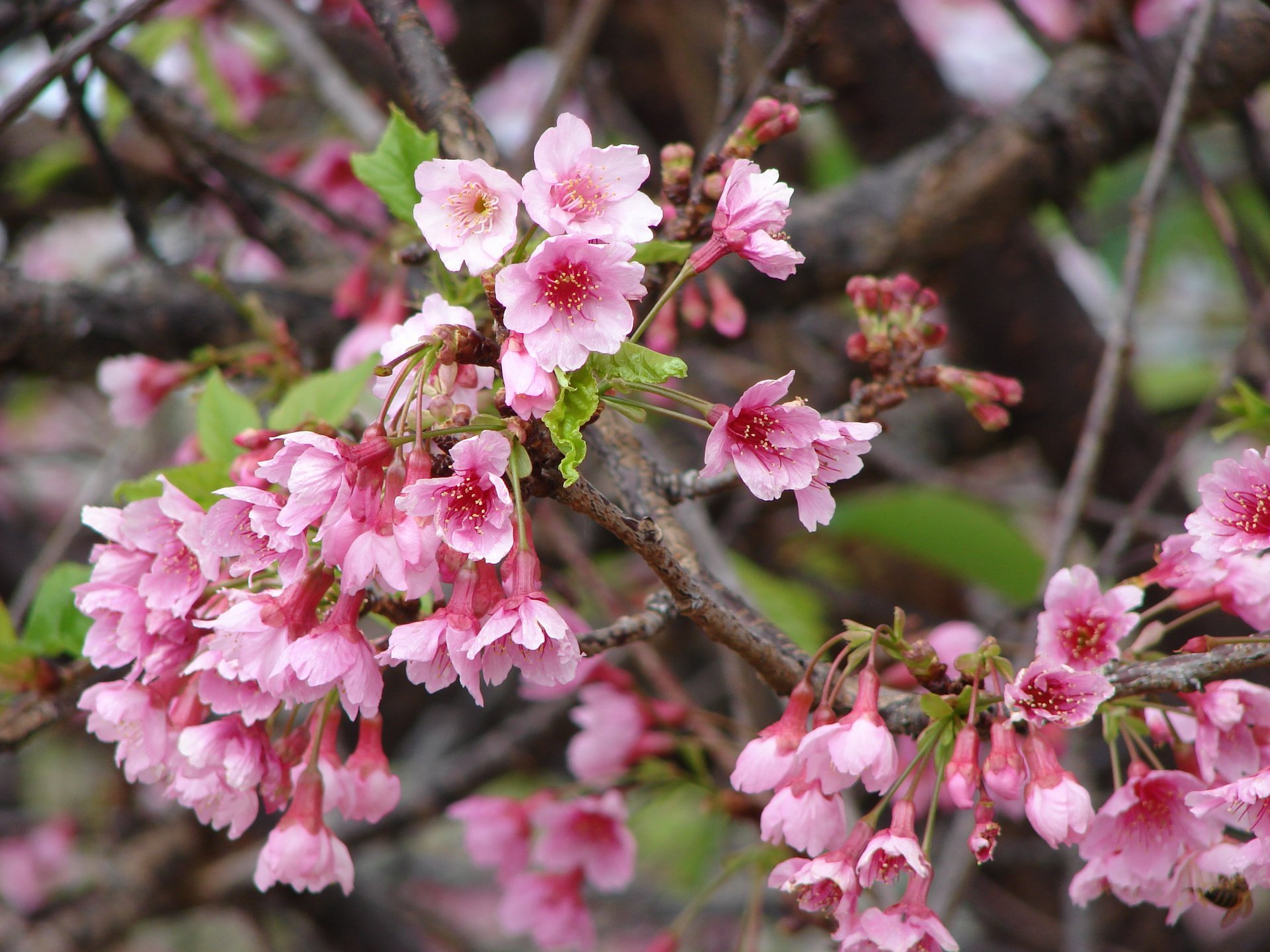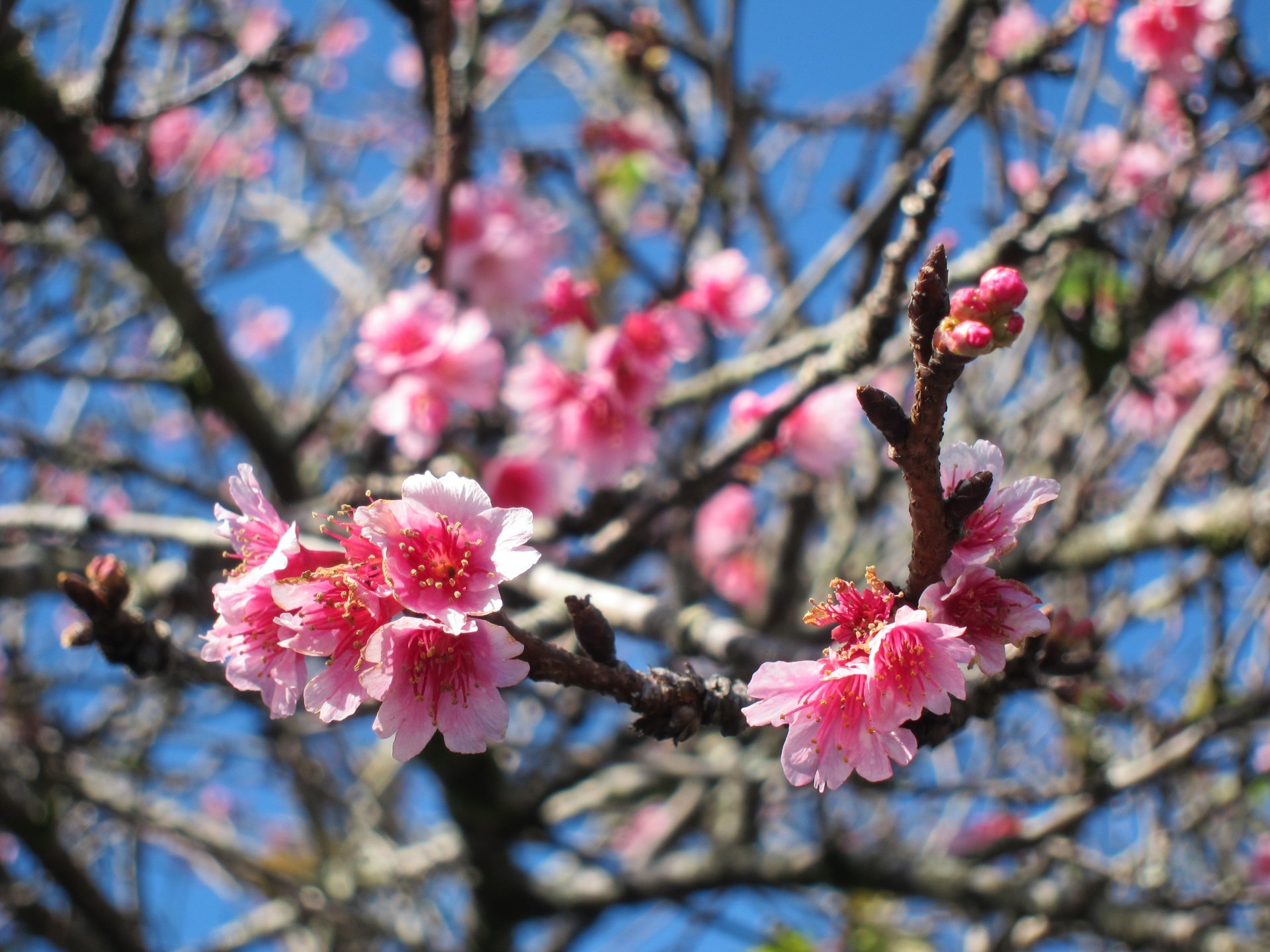 Cherry Blossom
Featured in
Even though in Hawaii you can see blooming flowers all year round, cherry blossom season is still a big event. Cherry trees burst into bloom throughout Hawaii in mid-January coloring streets and neighborhoods with pink hue till early March. The flowers are visible in Waimea on Big Island and Wahiawa on Oahu Island, where the climate is cold enough to create the right conditions for spring bloom. In Hawaii, the cherry season is closely connected with the Japanese culture and heritage. There are a few big festivals on the islands marking the hanami season.
The Big Island's Cherry Blossom Heritage Festival has started in the 1990s as an attempt to showcase both Japanese and Hawaiian cultures. The festival takes place at Church Row Park (Ke Ola Mau Loa Church) in Waimea under the historic cherry trees blooming luxuriously from January to February. The first sakura trees of Church Row Park were planted in 1953 in honor of Fred Makino of the Hawaii Hochi. These are Formosan cherry trees that produce no fruit. In the 1970s more trees were added to mark the centennial celebration of Japanese immigration to Waimea.
Wahiawa on Oahu also boasts hundreds of cherry trees planted in the 1950s—the largest collection in Hawaii. Many of the trees are said to trace their roots to one tree brought from Okinawa. Oahu Island hosts two major cherry blossoms festivals— the annual Sakura Matsuri in Wahiawa in February and Big Cherry Blossom Heritage Festival in Honolulu in January-March. There is the Festival Ball, contests, art exhibitions, and more events at the Japanese Cultural Center of Hawaii.
Cherry Blossom
Featured in