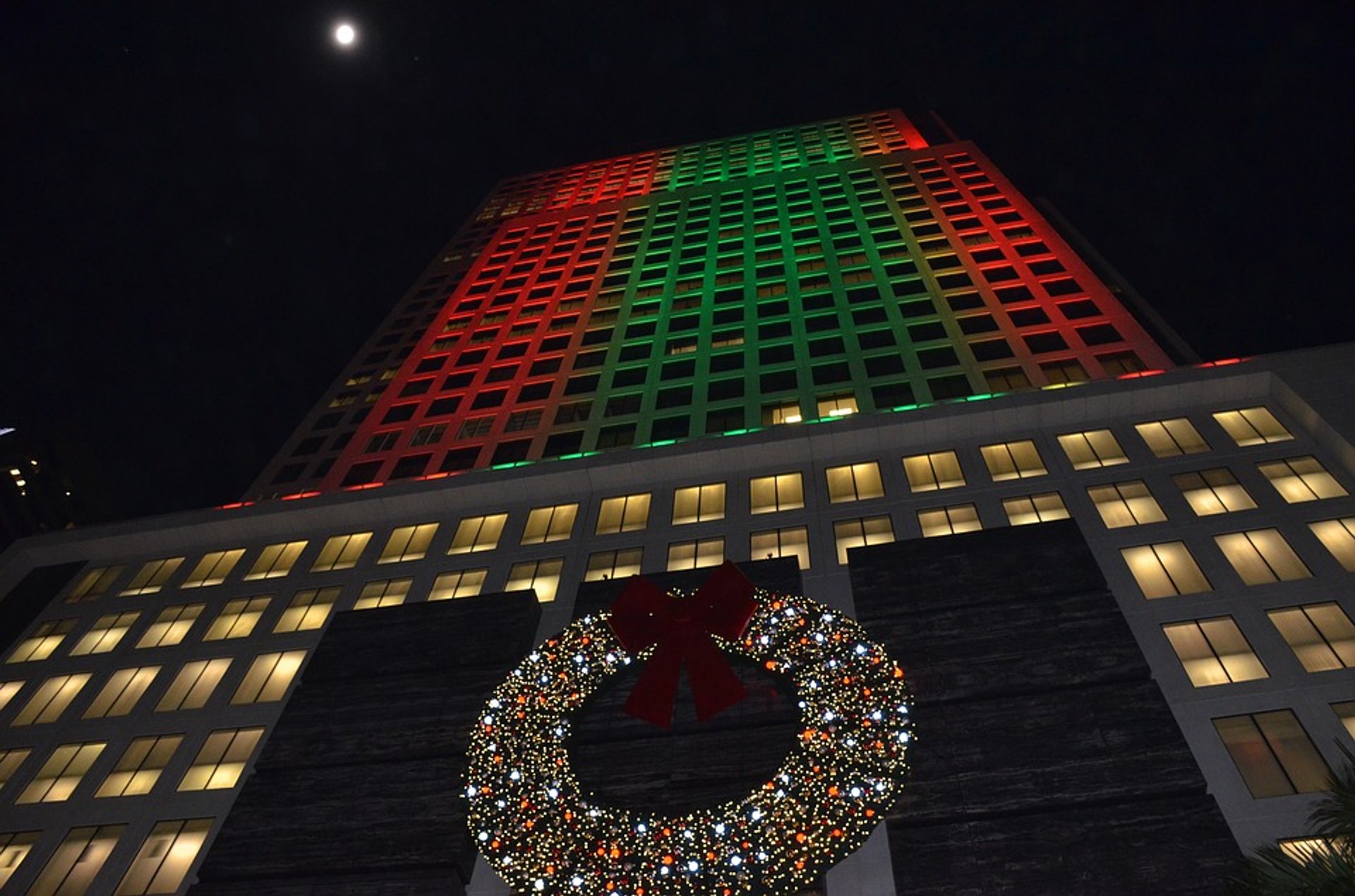 Even though Miami residents never have Christmas-like weather, they are still very serious about the holidays. Miami has plenty of light displays, and you can stroll through them without the risk of freezing. Miami Christmas lights are usually switched on after Thanksgiving.
Lincoln Road Mall ​is especially wonderful with illuminated palm trees and Christmas decorations. ZooLights at the Zoo Miami is one of the most impressive light displays, featuring millions of animal-shaped lights. Kids are given a chance to meet Santa over milk and cookies, sing some carols, and ride a carousel.
The Shops at Merrick Park ​in Coral Gables has a beautiful display. Its annual lighting ceremony is always a big event featuring famous musicians and bands. Aventura Mall ​is known for its 60-foot installation of candy canes, teddy bears and gifts, created by renowned designer Stephen Stefanou. CocoWalk in Coconut Grove features a large tree, music, and Santa Claus.
Santa's Enchanted Forest ​in Tropical Park offers not only light displays but over 100 rides and attractions, making it one of the largest holiday theme parks and carnivals in the US.
Christmas Lights Featured in