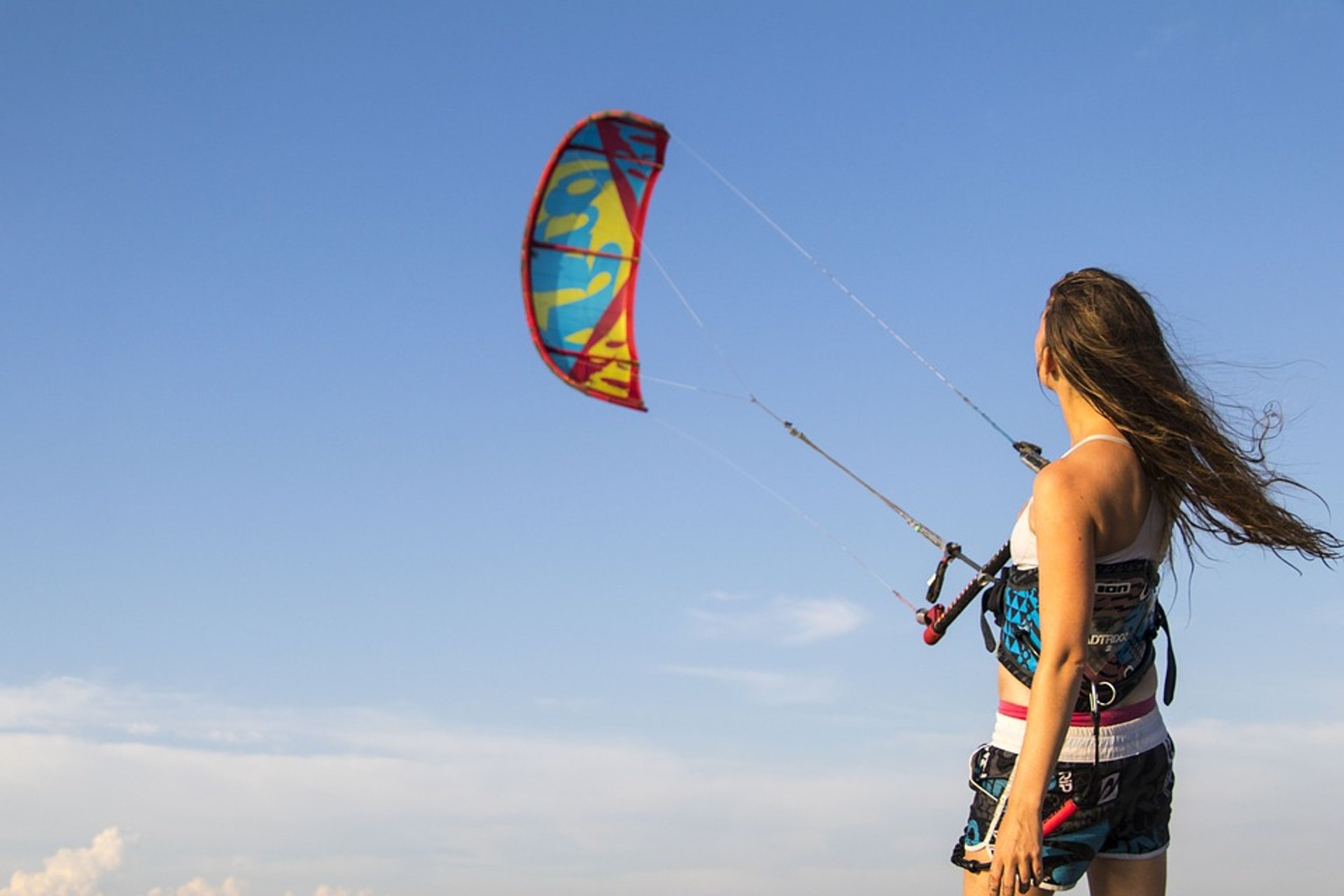 Until recently, Montenegro was absent on a kitesurfing map. However, this Balkan country boasts wide sandy beaches and excellent wind conditions with 80% windy days, which makes it ideal for wind sports such as kitesurfing and kiteboarding. So don't hesitate to discover Ulcinj, the resort town in south Montenegro, boasting a huge14-km sandy beach called Velika Plaza (Long Beach) stretching between Port Milena and Bojana River. It boasts super consistent side-onshore thermal wind called Mistral between 10 and 20 knots that blows from May through September.
Long Beach features a kitesurfing center called Kiteriders Montenegro, where equipment is available for rent as well as lessons for kitesurfers of all levels. Beginners will appreciate shallow flatwater near the beach and the absence of cliffs and rocks.
Bojana is another kitesurfing spot, located nearby, next to the Albanian border. A 6.2-mi (10-km) sandy beach and the Ada Bojana Island both feature kite centers. Another kite school is located next to the Bojana river. It's perfect for beginners since it offers shallow, flat, chest-deep water.
Find hotels and airbnbs near Kitesurfing (Map)