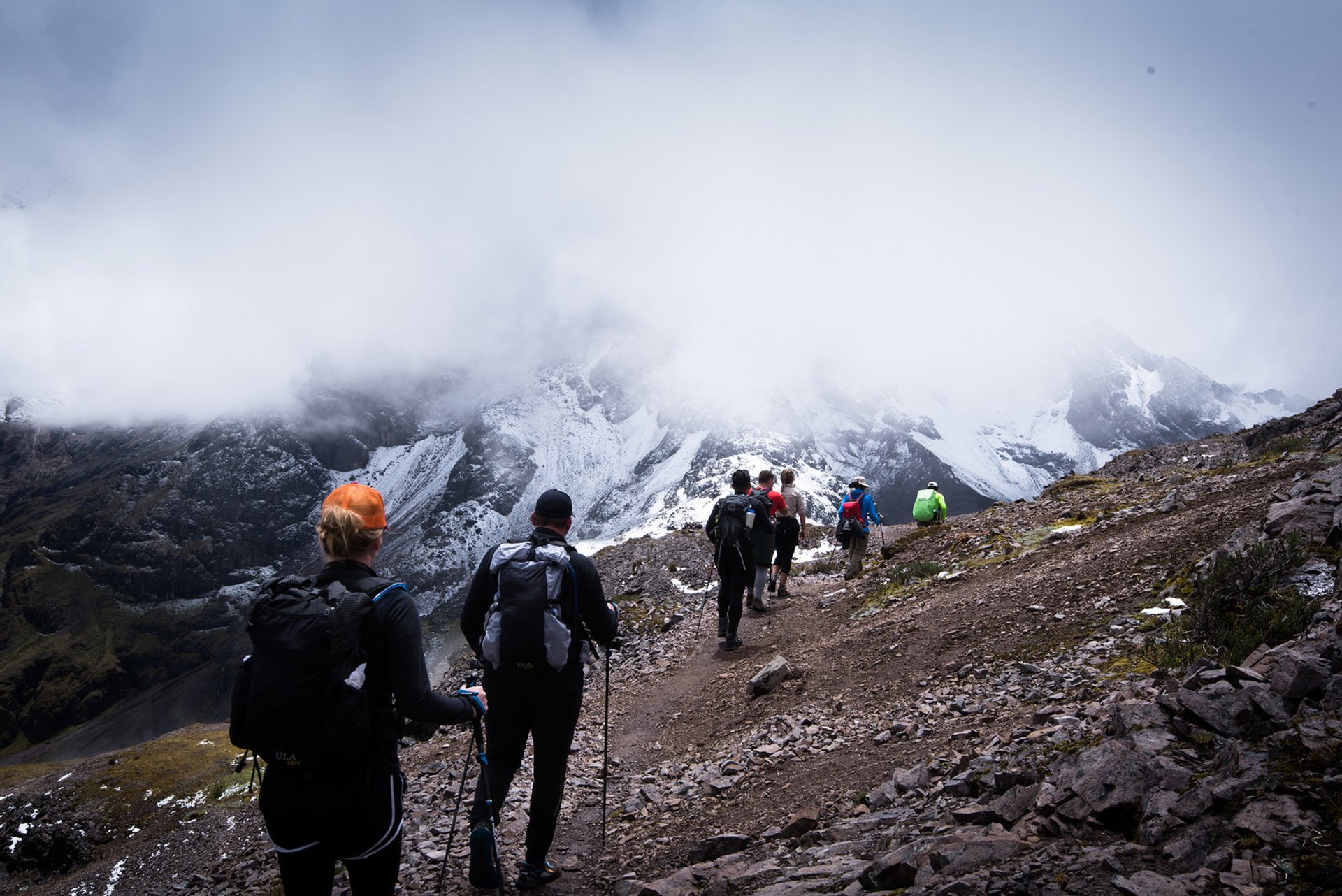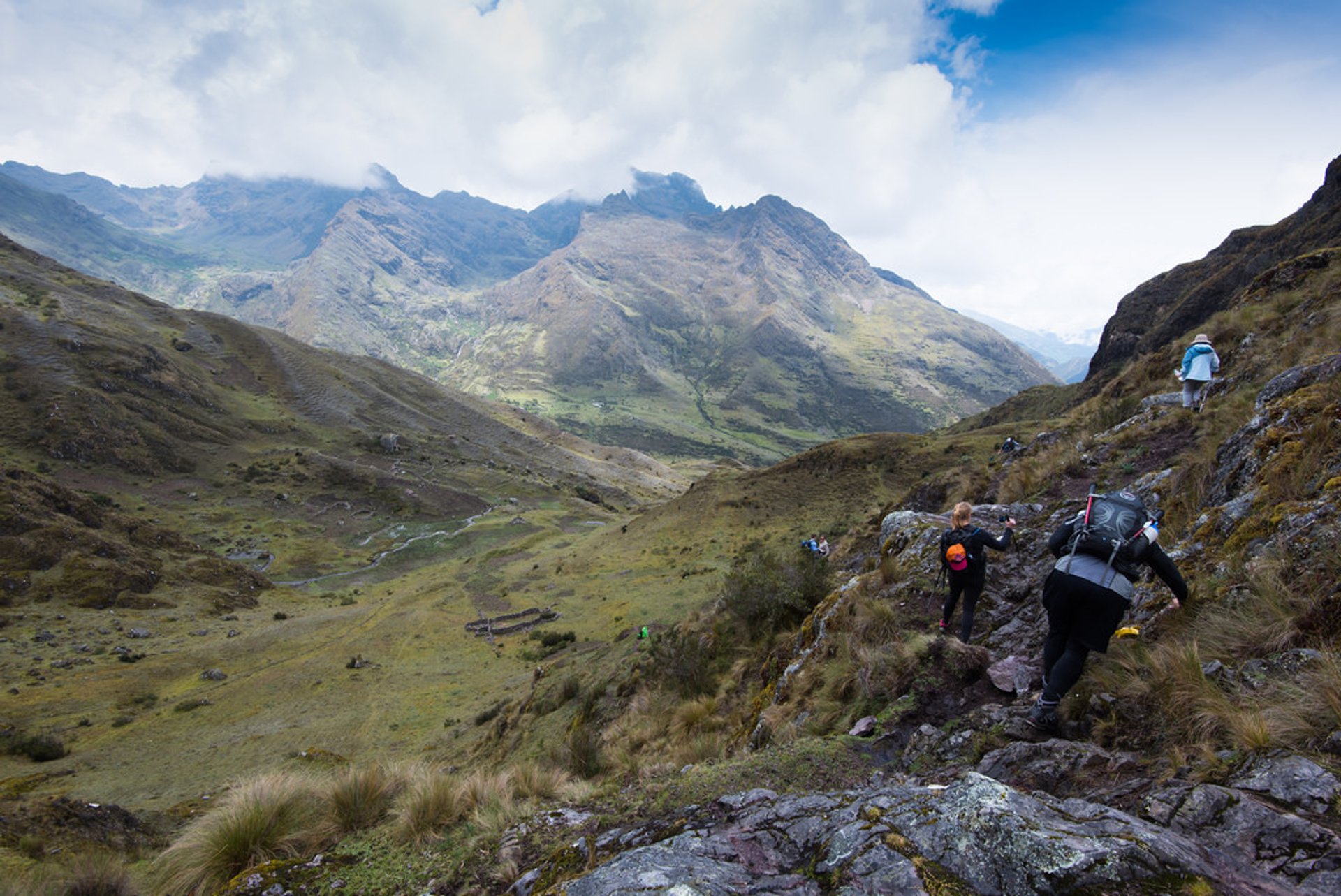 Rainy season in Peru is a typical low season for tourists, which means less crowds and lower prices. In addition, this period can be a really great time for trekking.
First of all, you should be well prepared for such trekking, meaning that your clothes and gear should be waterproof and ready for strong mountain winds. The first reward when trekking in the rain is the beauty of the surrounding nature. Due to lots of water and occasional Sun all plants turn emerald green and bright wild orchids decorate the rainforests. Fluffy mosses sparkle in the forest with freshness and rain drops. Of course, rain doesn't last forever, and it usually starts in the afternoon, so if you trek in the early morning, the pure sky will guide you and you may be able to reach the campsite before the rain starts. The next benefit is the beauty of rainbows, which always pop up among the mountains after the rain.
The rainy season doesn't attract many people to popular attractions, so Machu Picchu typically hosts only a few visitors. Keep in mind, the Inca Trail is closed in February, but you can choose another trail to reach the ancient Inca city—like the five-day long Salkantay trek.