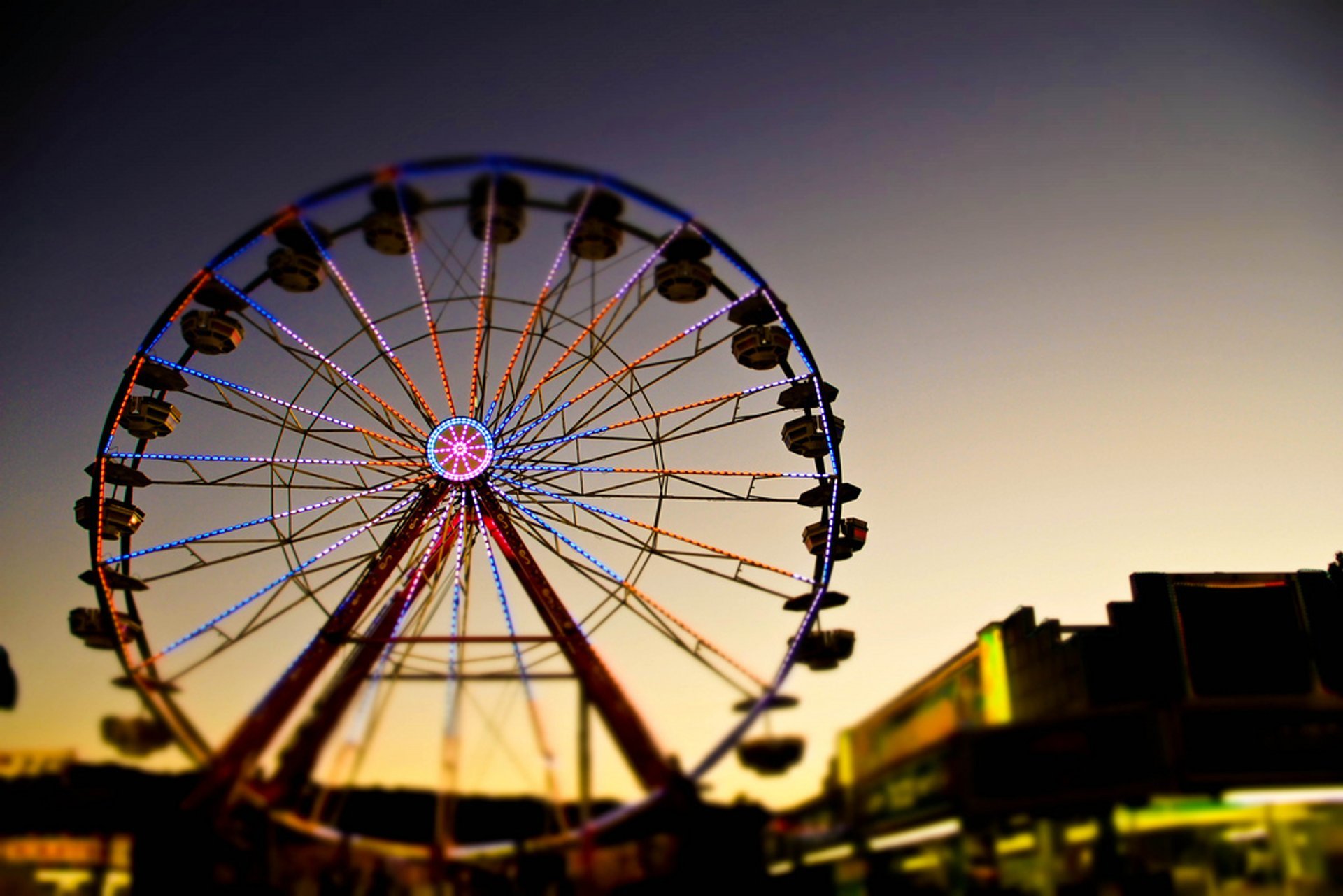 Alameda County Fair
Featured in
The Alameda County Fair takes place every summer in Pleasanton, California, less than an hour drive from San Francisco. The 110-ha- fairgrounds feature the Amador Pavilion, a multi-purpose arena and livestock show facility, which used to be home to the Tri-Valley Ranchers of the National Indoor Football League. The fair offers traditional entertainment such as carnival rides, live concerts, and food vendors with delicious fair specials. General admission ticket prices range from $10 to $15.
The main event of the Opening Day is a Cattle Drive, where real cowboys and cowgirls walk a herd through Downtown Pleasanton, from Del Valle Avenue to Main Street. Wild West Weekend festivities will last throughout all of the days of the fair.
The Fair's Carnival's highlight is a new cross-grounds Sky Ride–70 passenger gondolas that offer riders a bird's eye view of the Fair. The ride extends from the Green Gate main entrance to the Kids Park at the Yellow Gate entrance. TURBO is also a must try. It's a fast exciting ride with upside-down and free flipping in the air. Every day there is a concert at 8 pm. Concert lineups offer something for everyone from rock to country.
In addition to music entertainment includes live horse racing, Monster Truck, Demolition Derby, Extreme Rodeo, Extreme Freestyle Motocross (FMX), Festival Latino and more exhibits, animal shows, and special events.
Find hotels and airbnbs near Alameda County Fair (Map)
Alameda County Fair
Featured in