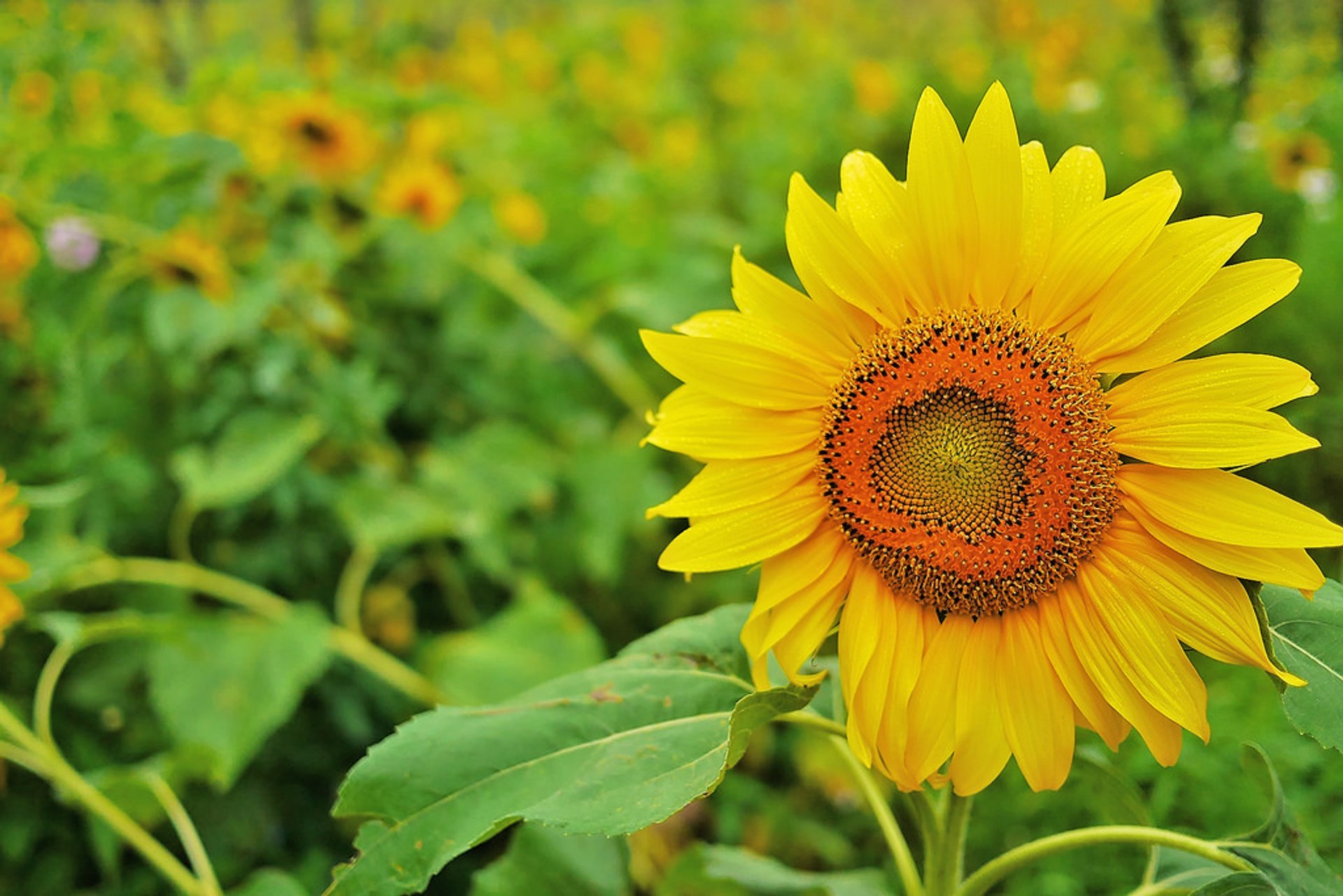 Fields of sunflowers dotted with thousands of other wildflowers represent the main attraction of the Alpine Botanical Garden located in the village of Guwau, in Gangwon-do Province. Sunflowers are gorgeous by the end of July, that's when the Taebaek Sunflower Festival sets in and continues for approximately two weeks till mid-August.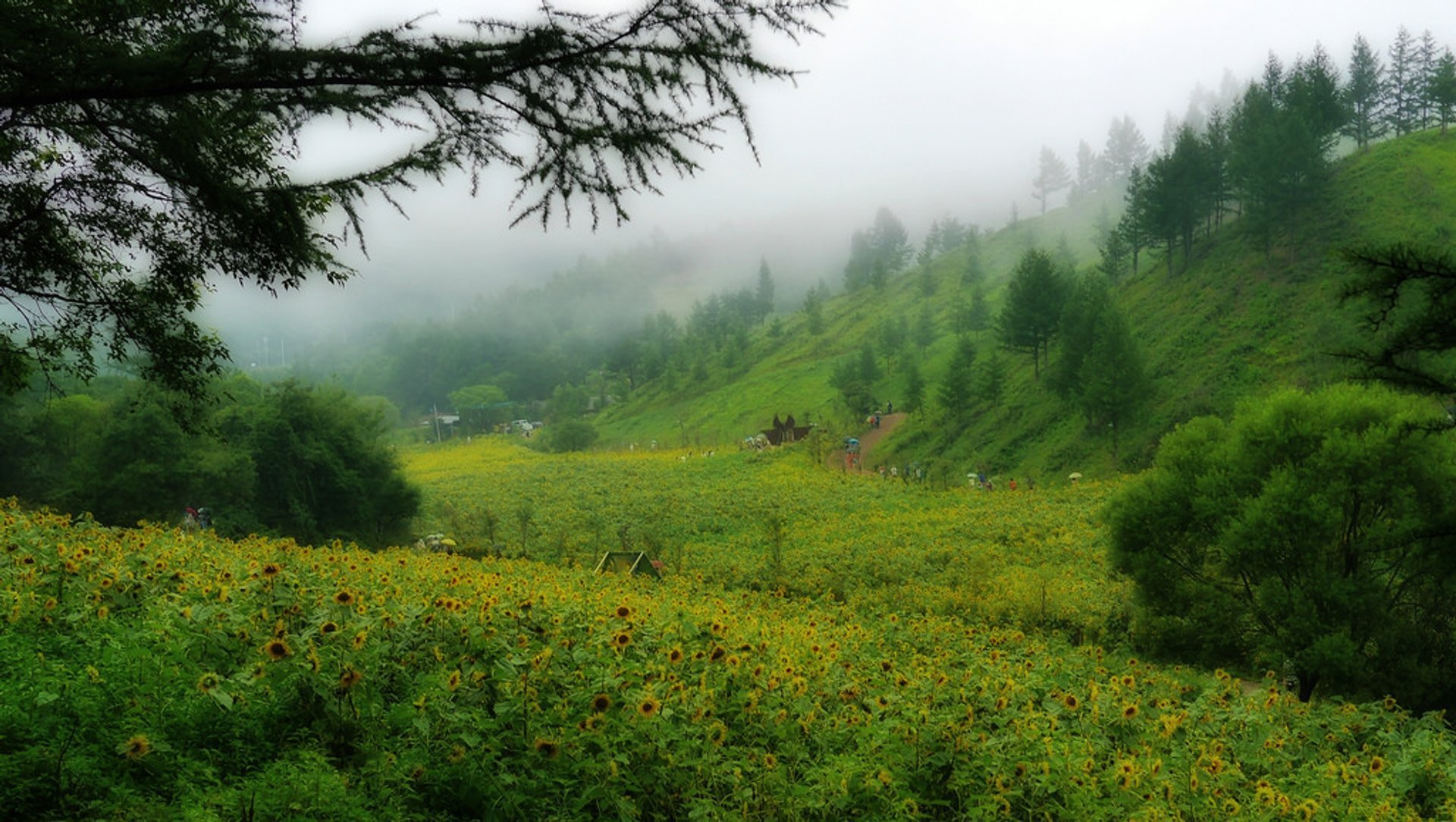 During the festival the Garden remains open till late at night, so attendees can make use of a unique opportinity to stroll through yellow field enjoying a particularly romantic evening atmosphere.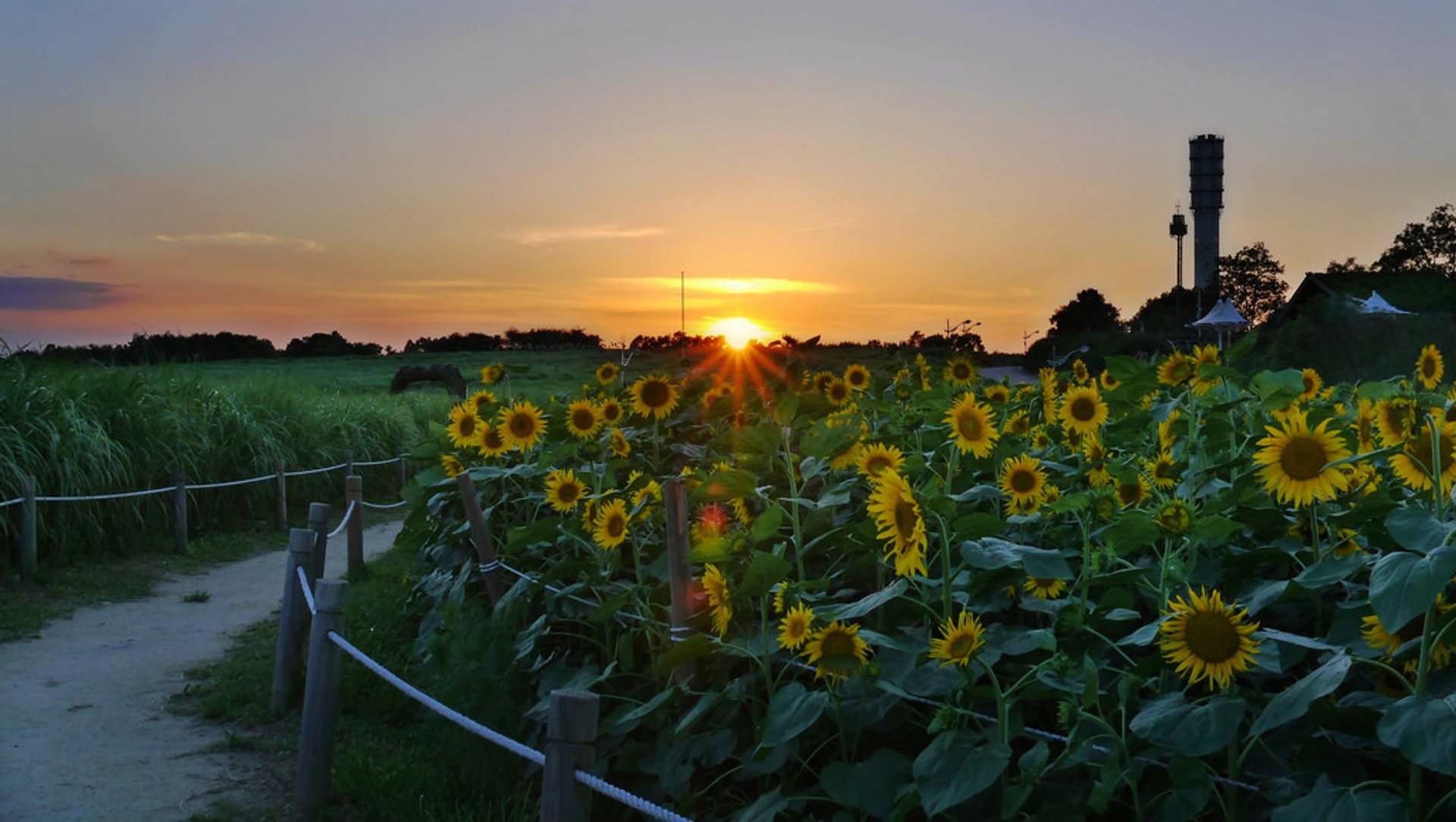 Festivities are not limited to walks among flowers of course. The cultural programme also features various art exhibitions like photos or sculpture, music performances, films, and dances. Besides, you can try mining, observe 300 species of wildflowers, get acquainted with the local fauna, and even contribute to an eco campaign. Overall, it seems like you'll have quite an action-packed weekend.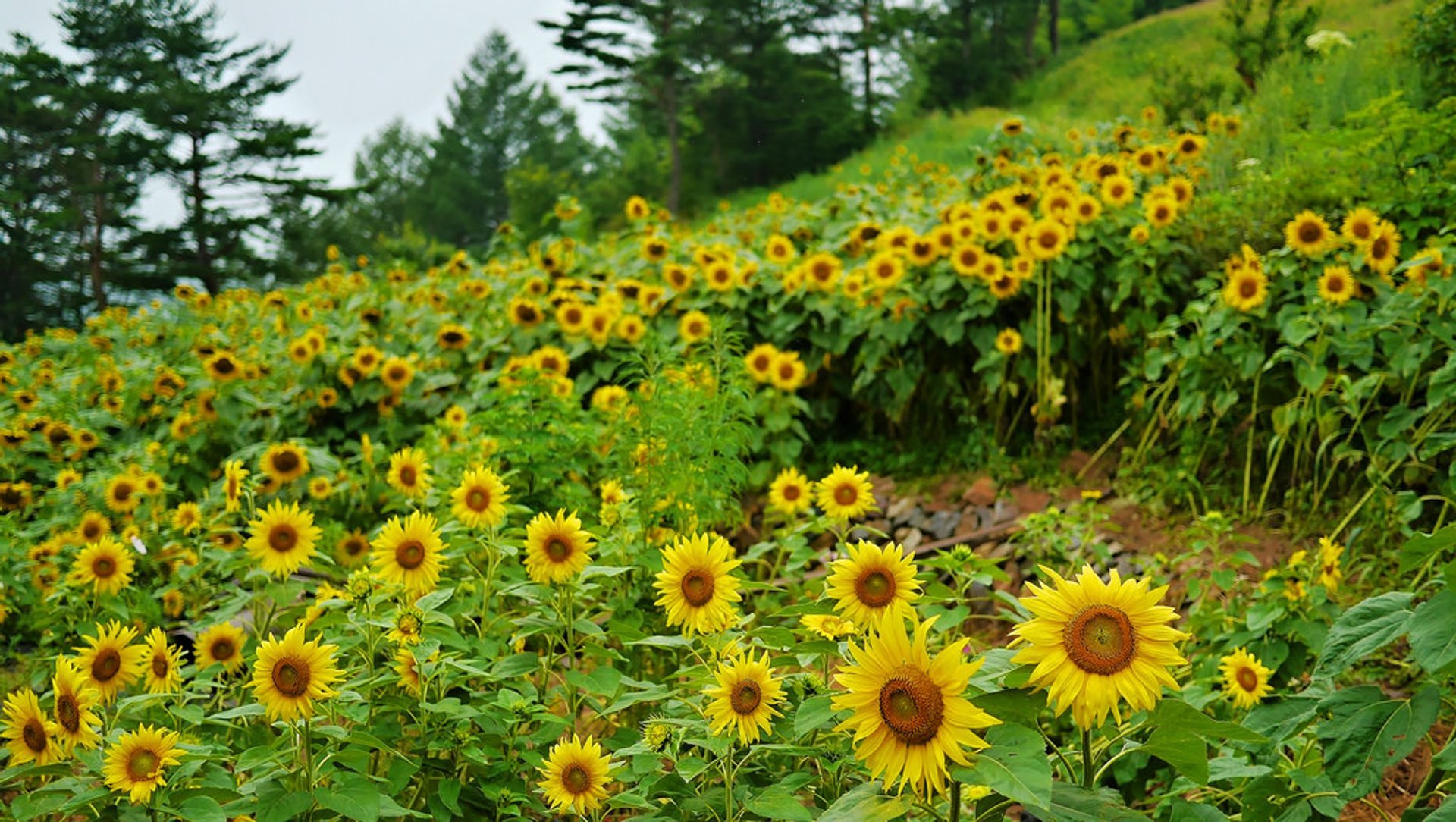 Find hotels and airbnbs near Sunflowers (Map)
Sunflowers Featured in