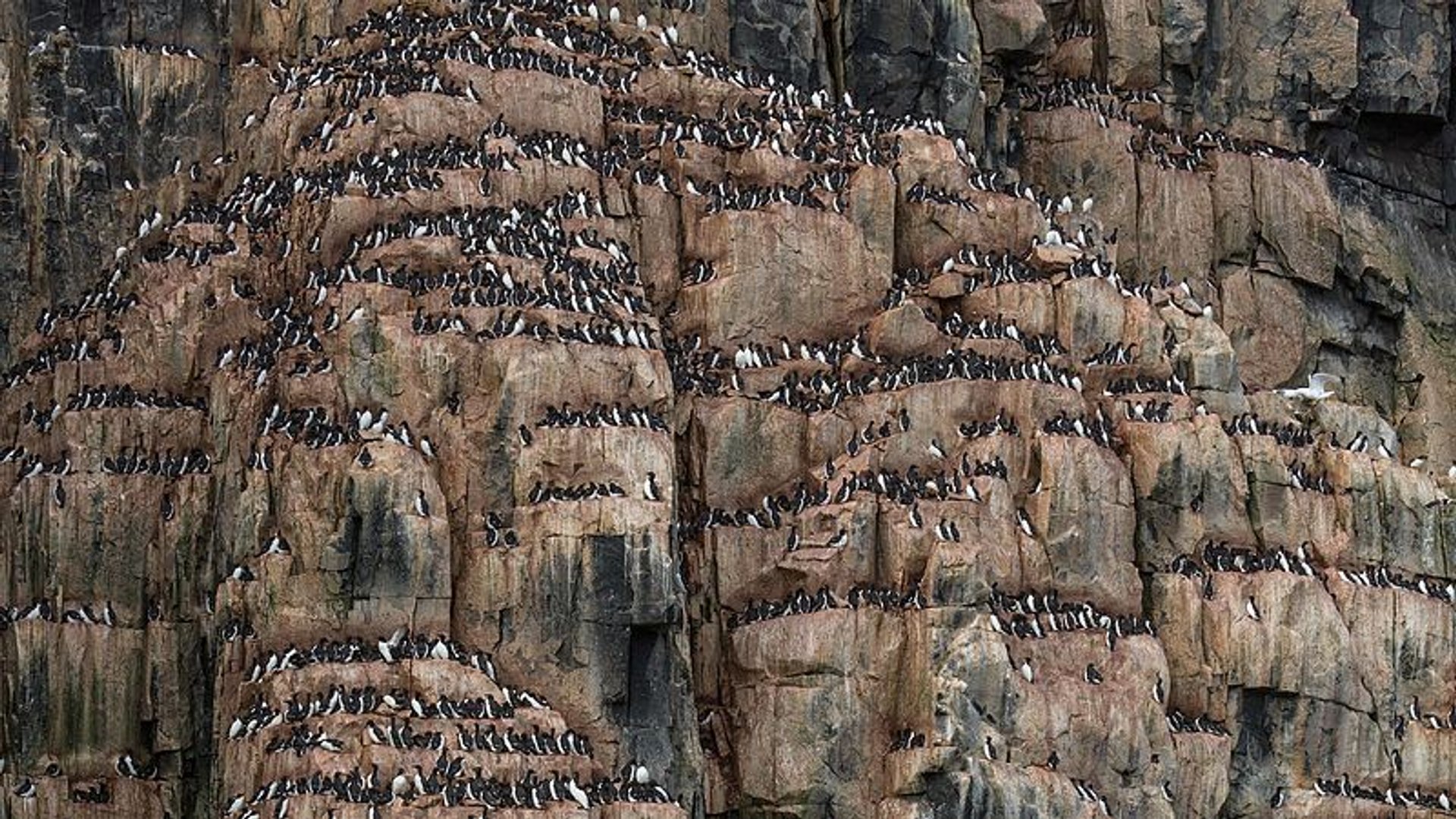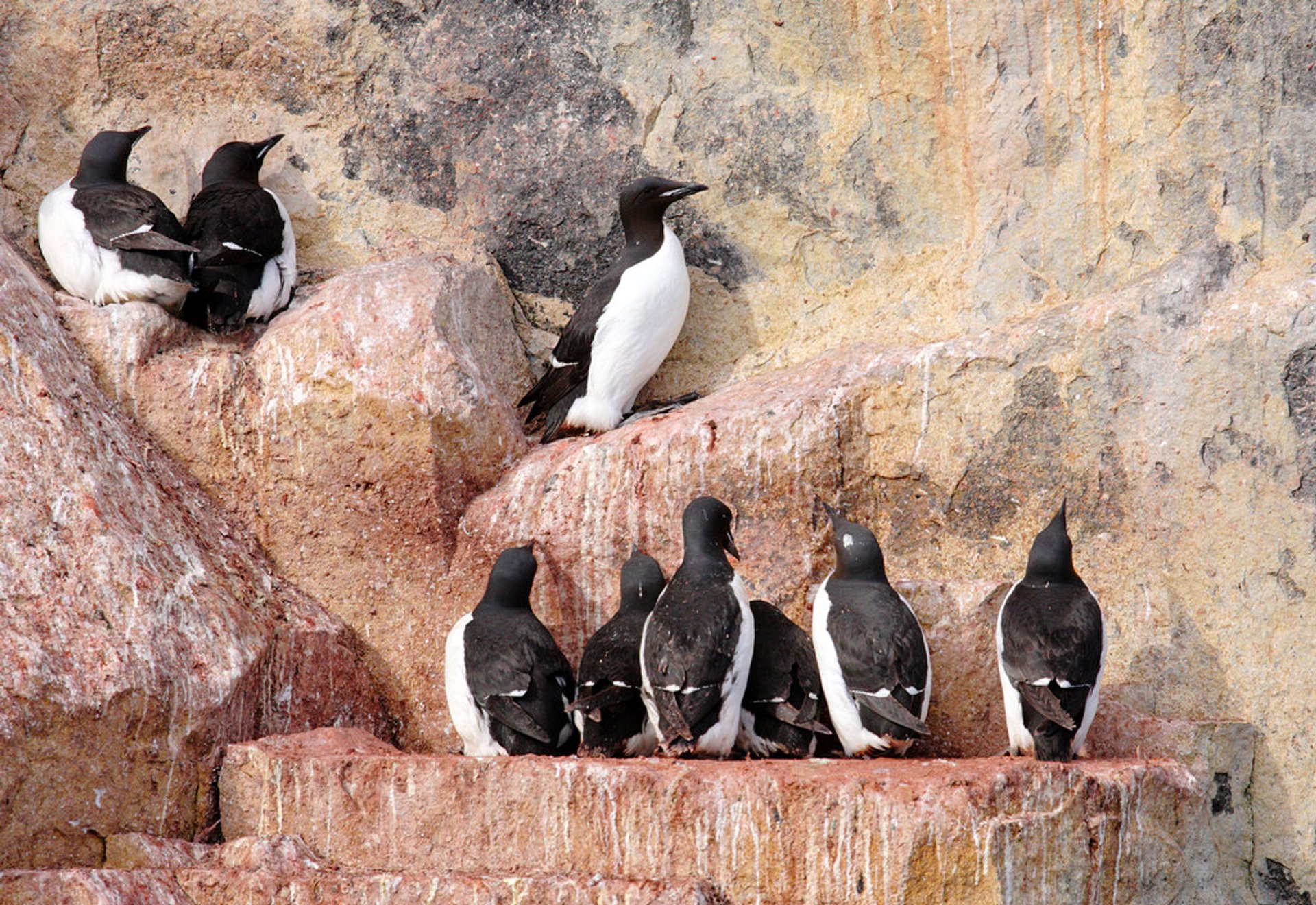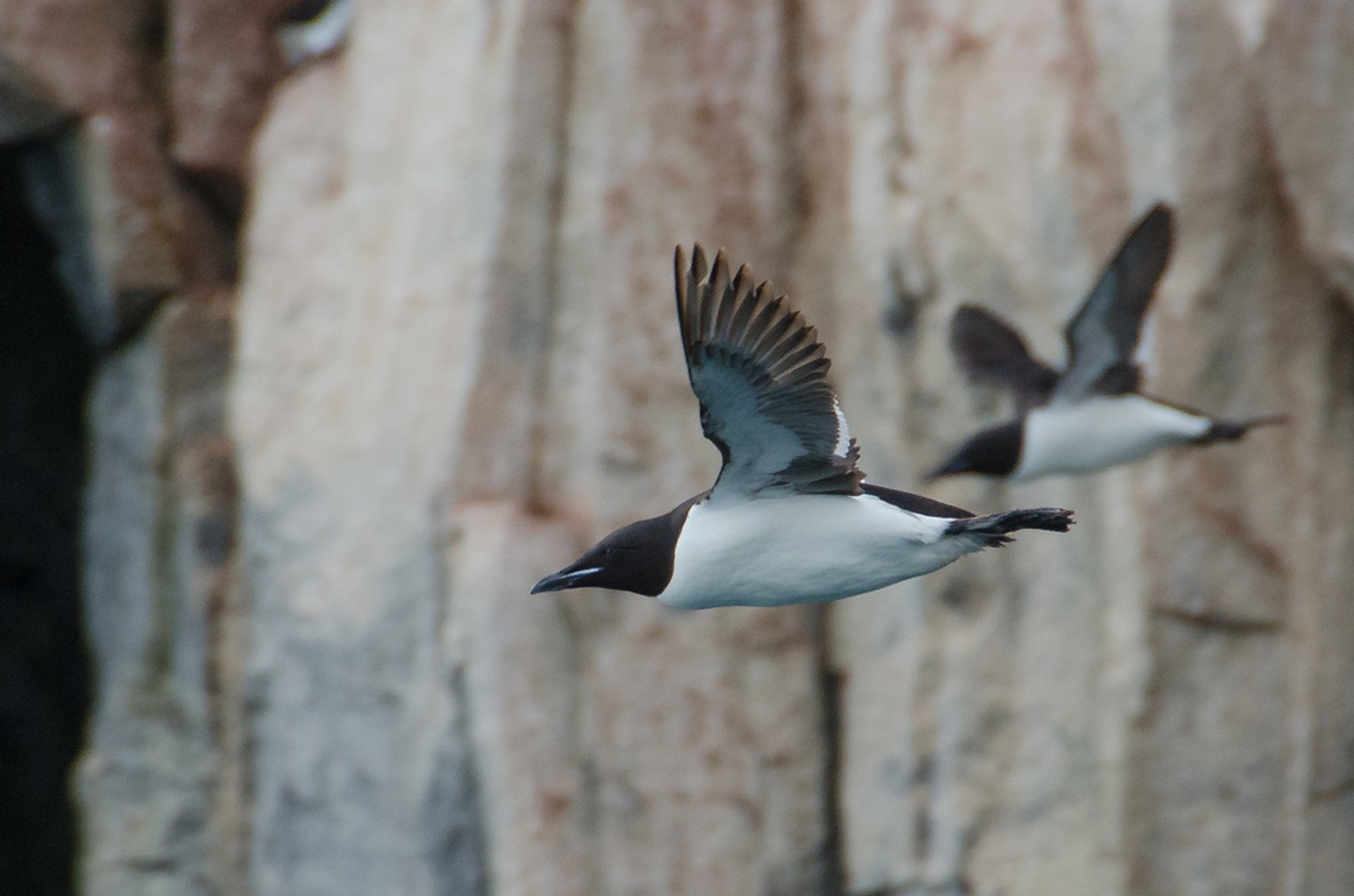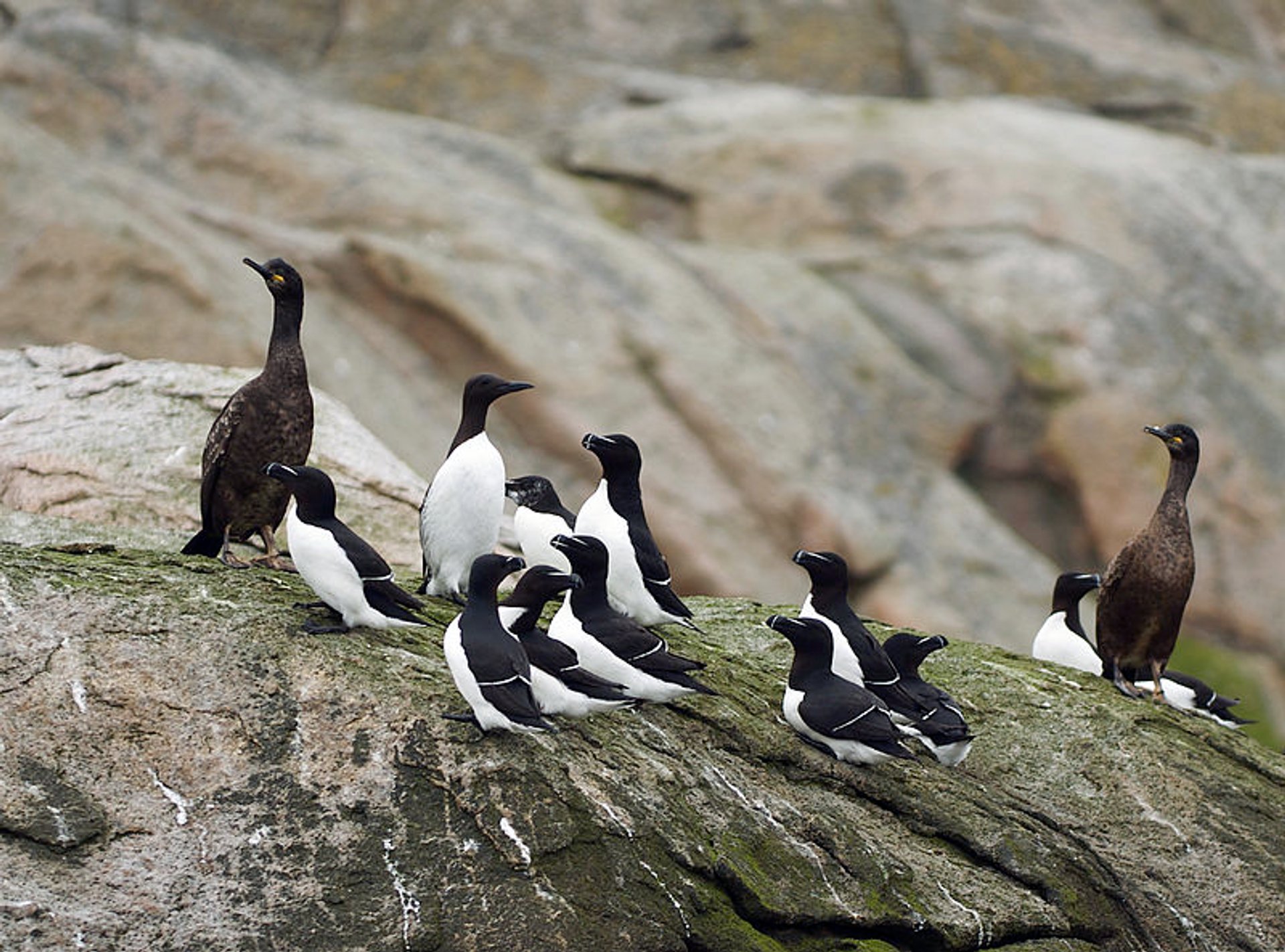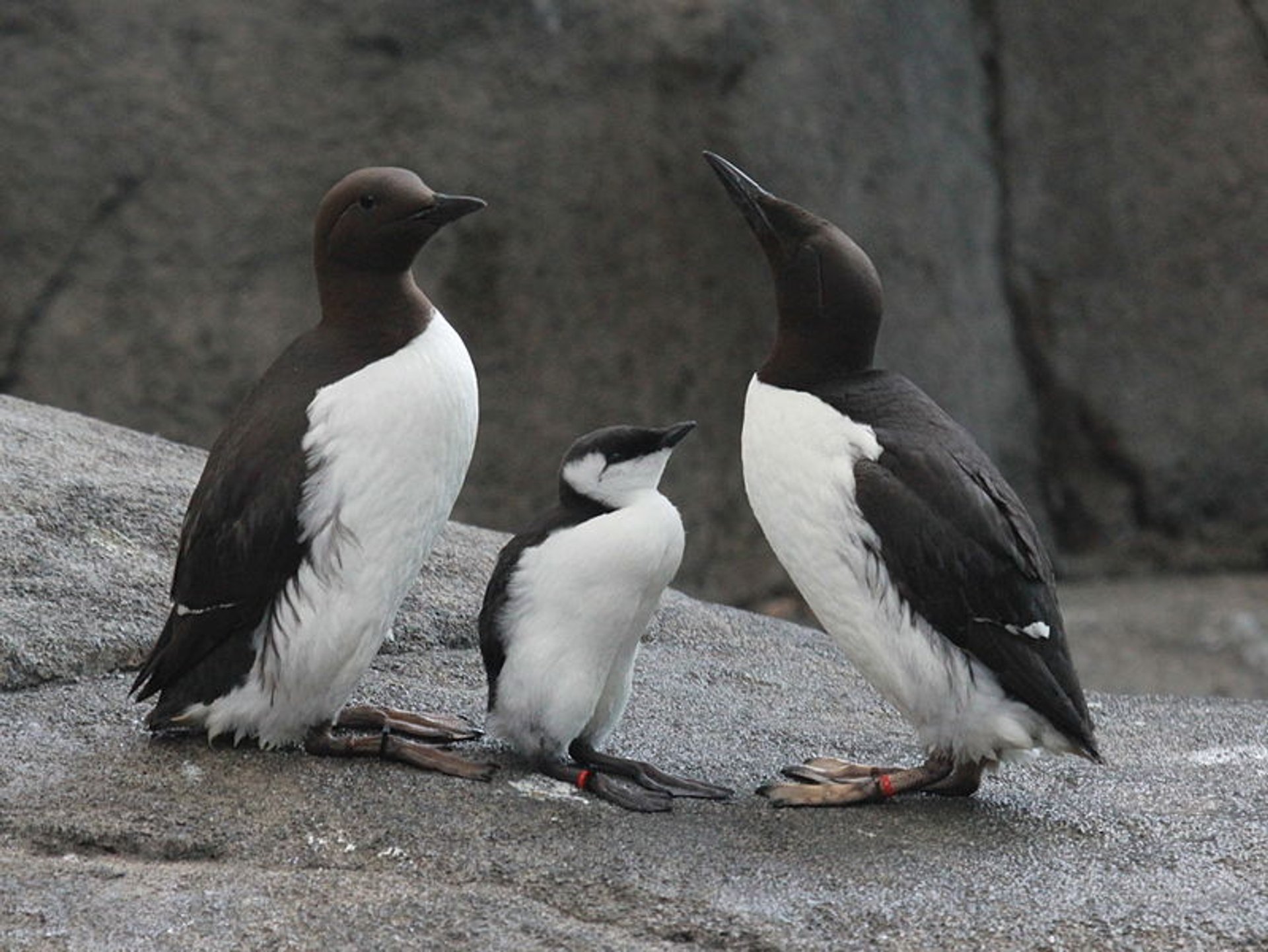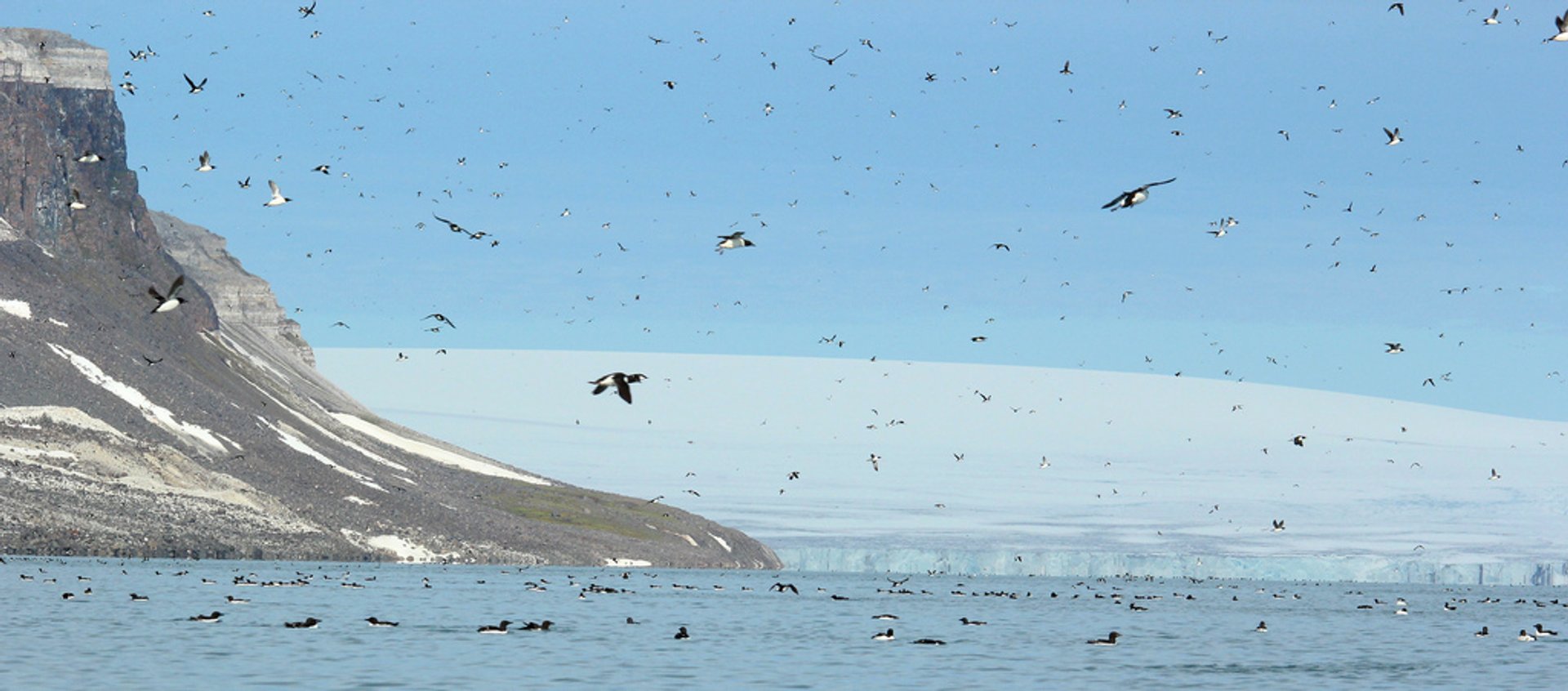 Brunnich's Guillemot also known as Thick-billed guillemot or Thick-billed murre, or simply auk, is widely spread in the Arctic. These birds feed on the sea, and are capable of diving up to a hundred meters deep if necessary. But when it comes to their leisure time they prefer to stay on the cliffs. They use rocks to lay eggs, and then raise their chicks.
Although Brunnich's Guillemot are found allover the Arctic, some places are famed for particularly large colonies, like Svalbard, for instance. Nearly 60,000 birds converge within the Svalbard archipelago. Mount Alkefjellet seems to be particularly popular among the birds. The name Alkefjellet speaks for itself, as it literally means the Mountain of the Guillemots.
From the distance, the cliffs look as if they were dotted with dark spots all over the surface. These dots are dark-spined Brunnich's Guillemots, that virtually invade every possible horizontal space on the cliffs. The view, as well as the sound produced by thousands of "arring" birds is a truly impressive spectacle.
The bird bazaar 'operates' year-round, yet in winters most of the auks leave Svalbard for southern breeding grounds around Iceland, Greenland, and Canada. Therefore, the best time to observe Brunnich's Guillemot colony in all its magnitude is summer. Besides, the most convenient way to see bird cliffs is to go on cruise, and boats reach the area only when the sea is ice-free, that is roughly mid-May through the end of September or the beginning of October.
Even if you happen not to capture the colony on your trip, breathtaking Arctic landscapes are worthwhile to see them.
Find hotels and airbnbs near Brunnich's Guillemot Bird Bazaar (Map)