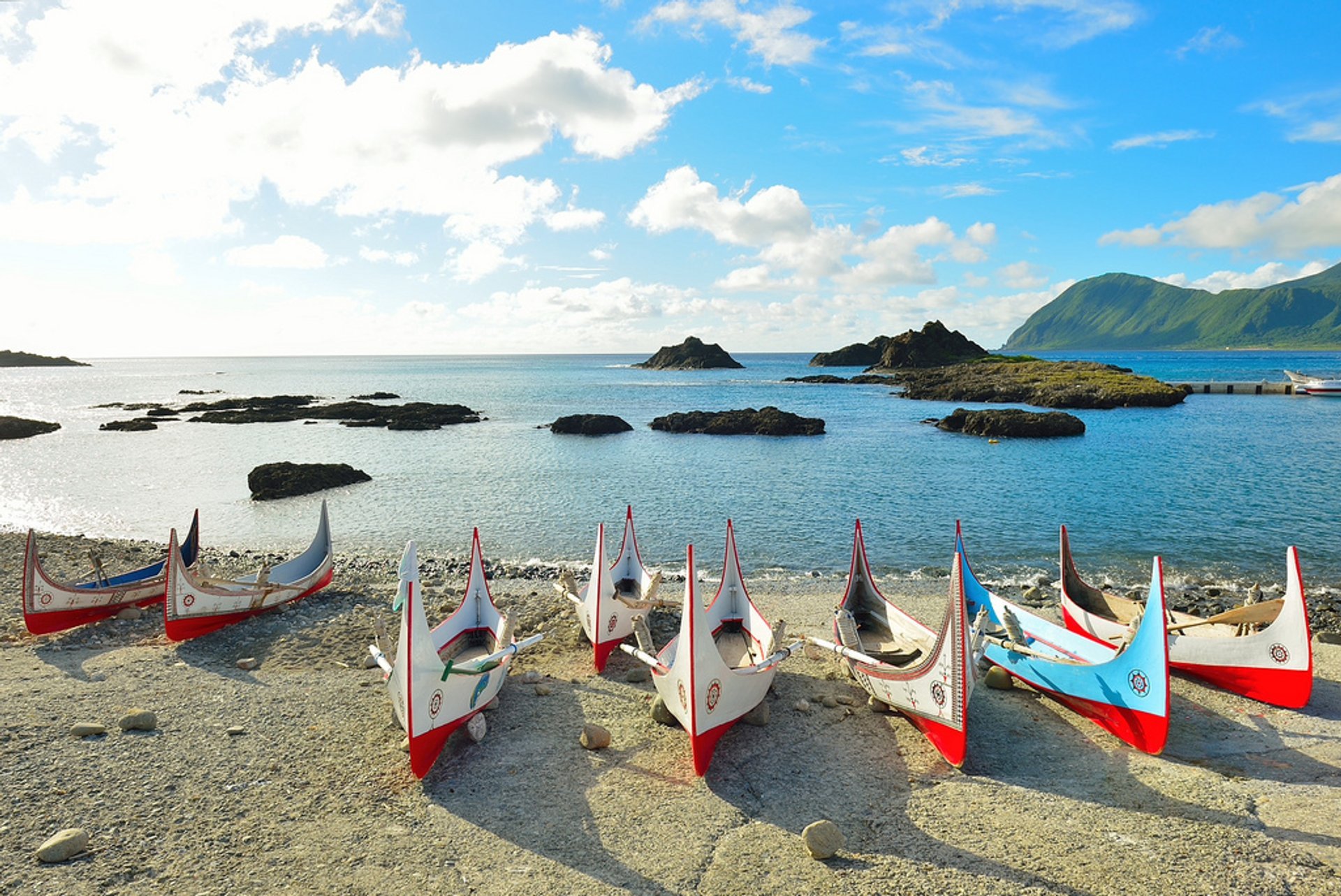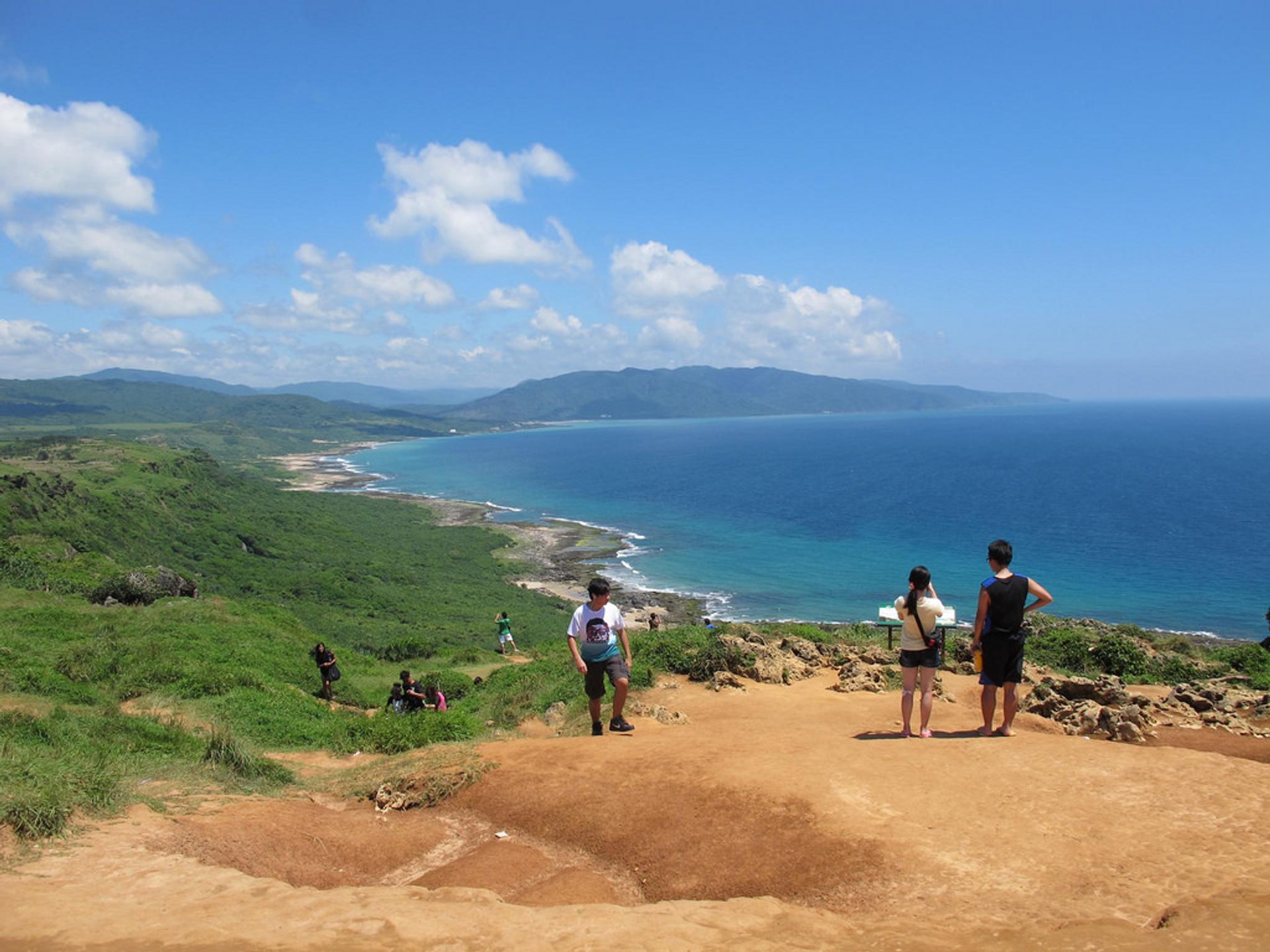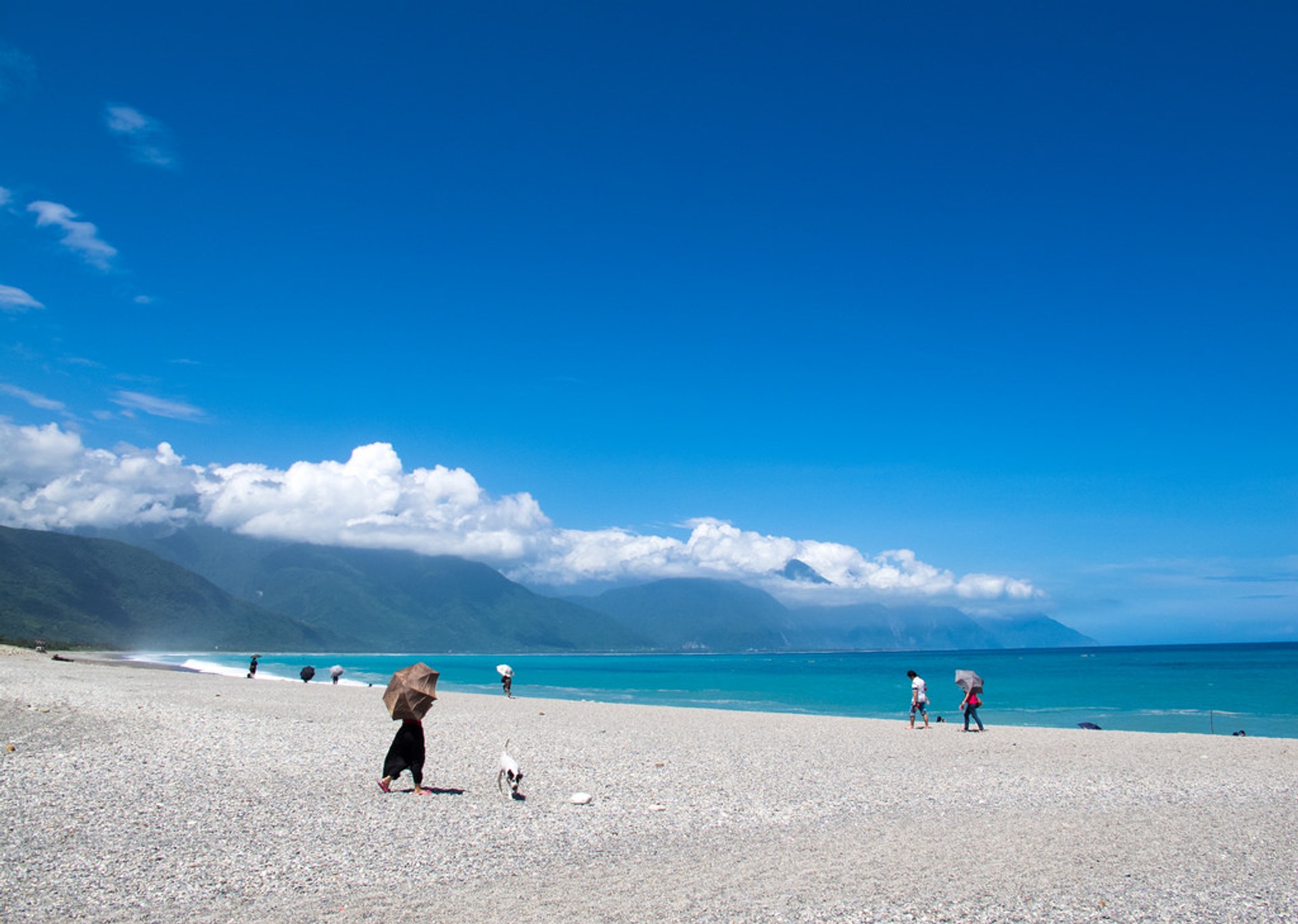 Taiwan's beaches are rich and varied, ranging from fine white and golden sand to black sand and sparkling white coral beaches. The beaches on the main island of Taiwan are generally quite crowded. Some of the very best beaches in Taiwan can be found on its outlying islands.
Northern beaches are perfect for hiking, sunbathing, creating sand sculptures, camping, barbecuing, canoeing, and windsurfing. They are popular spots for families and couples. On the western side of the island in Miaoli County, the beach at Tongsiao makes a terrific family day excursion. It's the largest bathing beach in central Taiwan.
Eastern Taiwan has stunning stone beaches, they are swimmer-friendly and good for all kinds of water sports. Kenting's beaches which are located on the rugged southern tip of Taiwan are considered the best in the country. The waters of Penghu are world-renowned for windsurfing. Golden sand beaches, surrounded by submerged reefs, make it a popular destination for snorkelling, diving, fishing, and shell collecting.
Find hotels and airbnbs near Beach Season (Map)