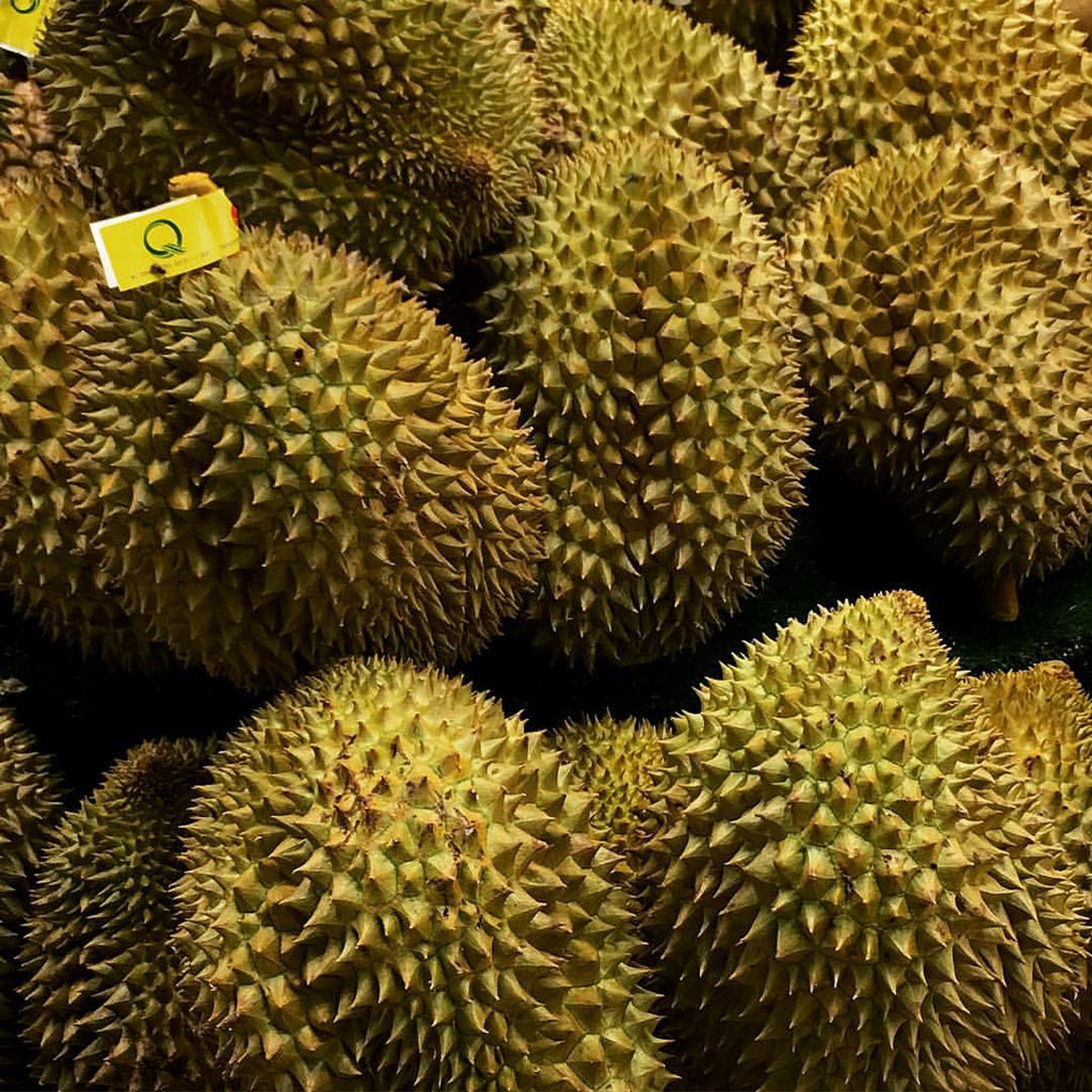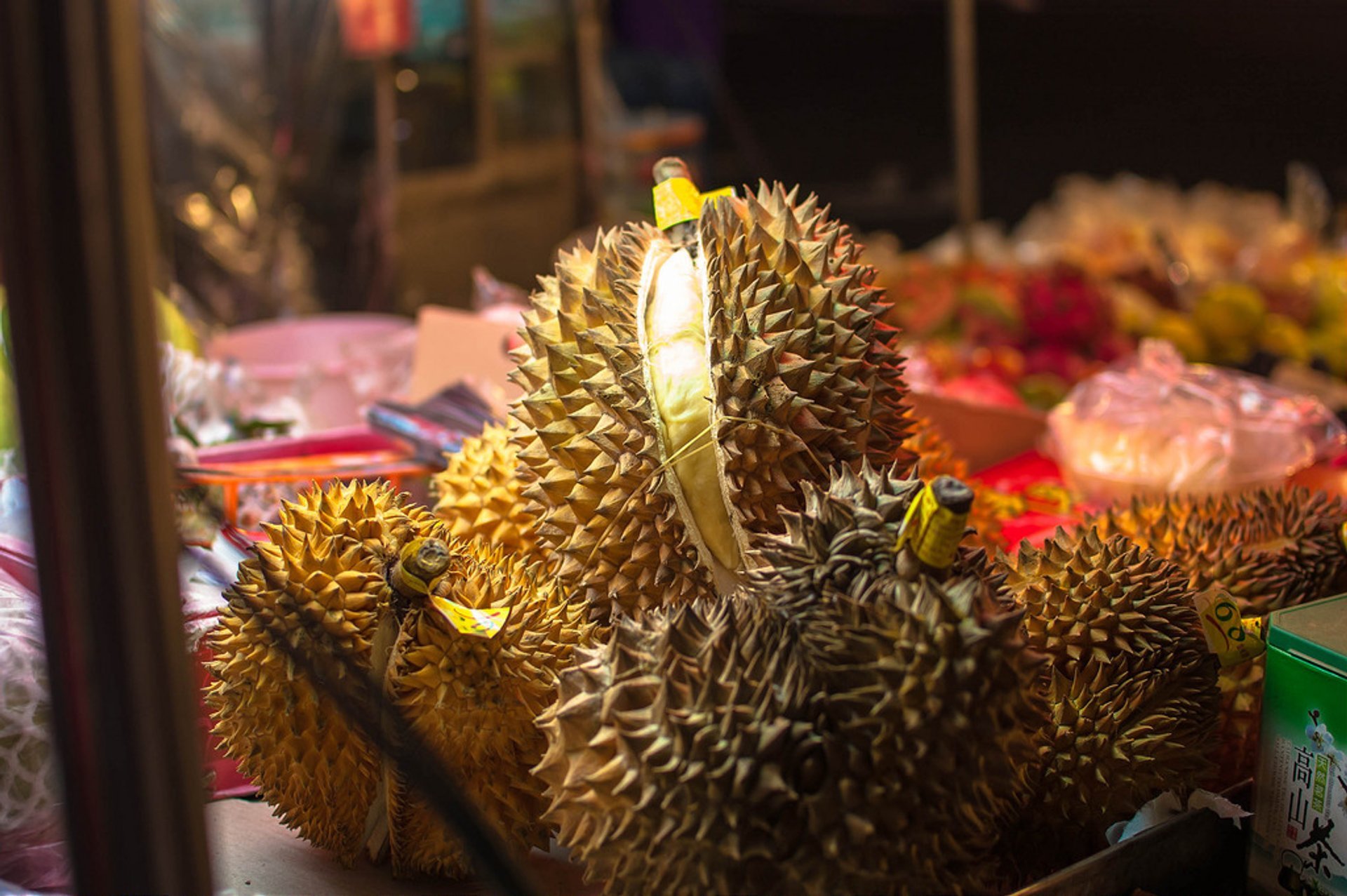 First references to durian date back to 1580 and its name is derived from the Old Malay word dûrî that means "thorn". Durian weighs between 2 and 7 lb (1 and3 kg) and is around 12 in (30 cm) and 6 in (15 cm) in diameter. But that's not the most recognizable trait of Durians. Durian is a fruit of a very special smell to put it lightly. People's opinions on the subject of durian, are usually split: some people cringe and literally can't stand it with a passion. And some get ravenous upon its overpowering aroma, and think it tastes kind of scrumptious. If you can't even imagine what to expect, then it's custard-like texture might be a surprise to you.
The flesh of durian can be eaten at various phases of ripeness, and it can be used as a flavor additive to a wide variety of sweet desserts and savory dishes all around southeast Asia. When cooked, the seeds can be consumed as well.
Although this spiny fruit can be stinky and frightful for most of the foreigners, try it under refrigeration next time as being frozen, it usually tastes just like ice cream. However, despite the smell, the taste is sweet, like honey. Durian has been named a "king of all fruits" for a good reason, and Taiwan produces over 5,000 tonnes of it each year.