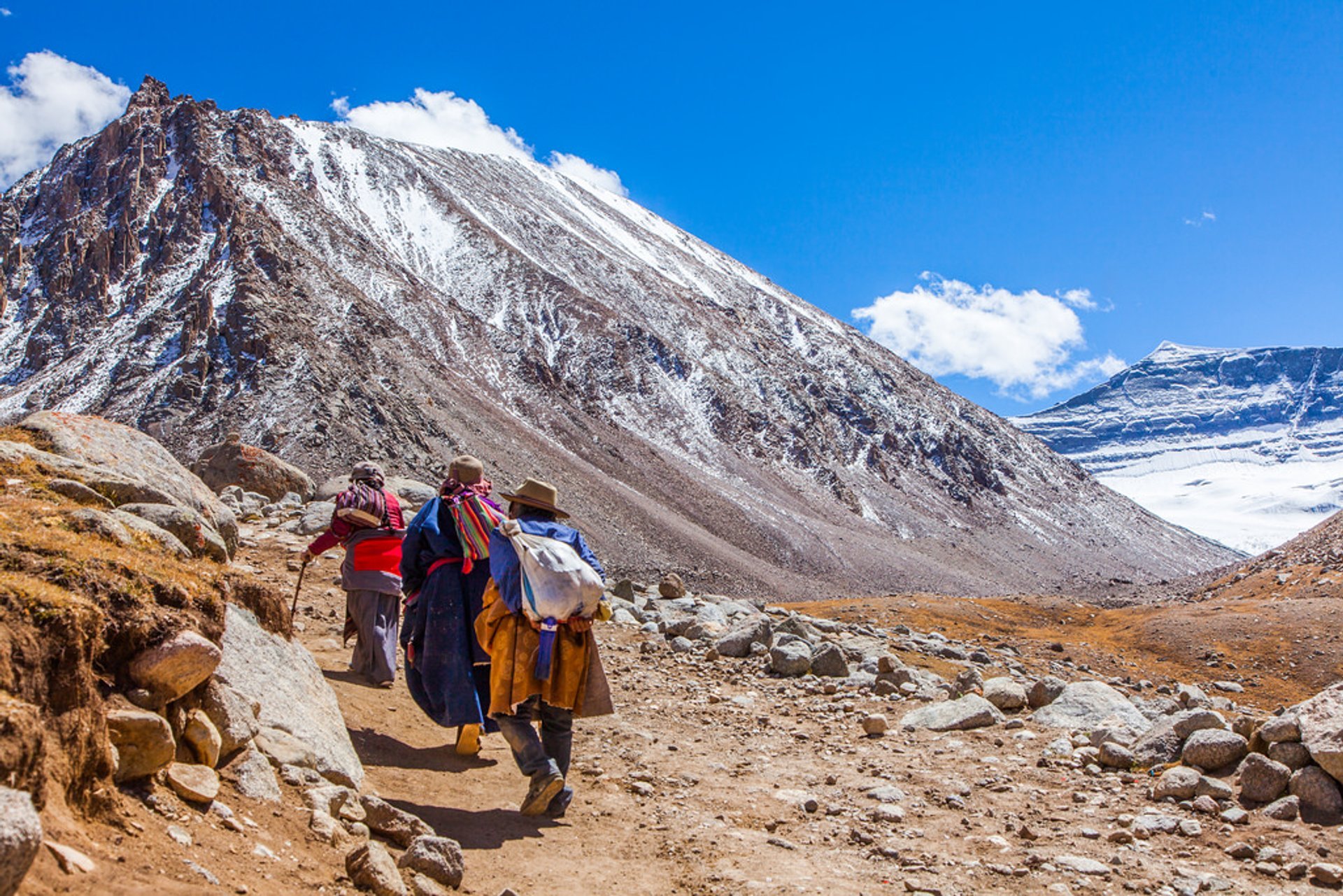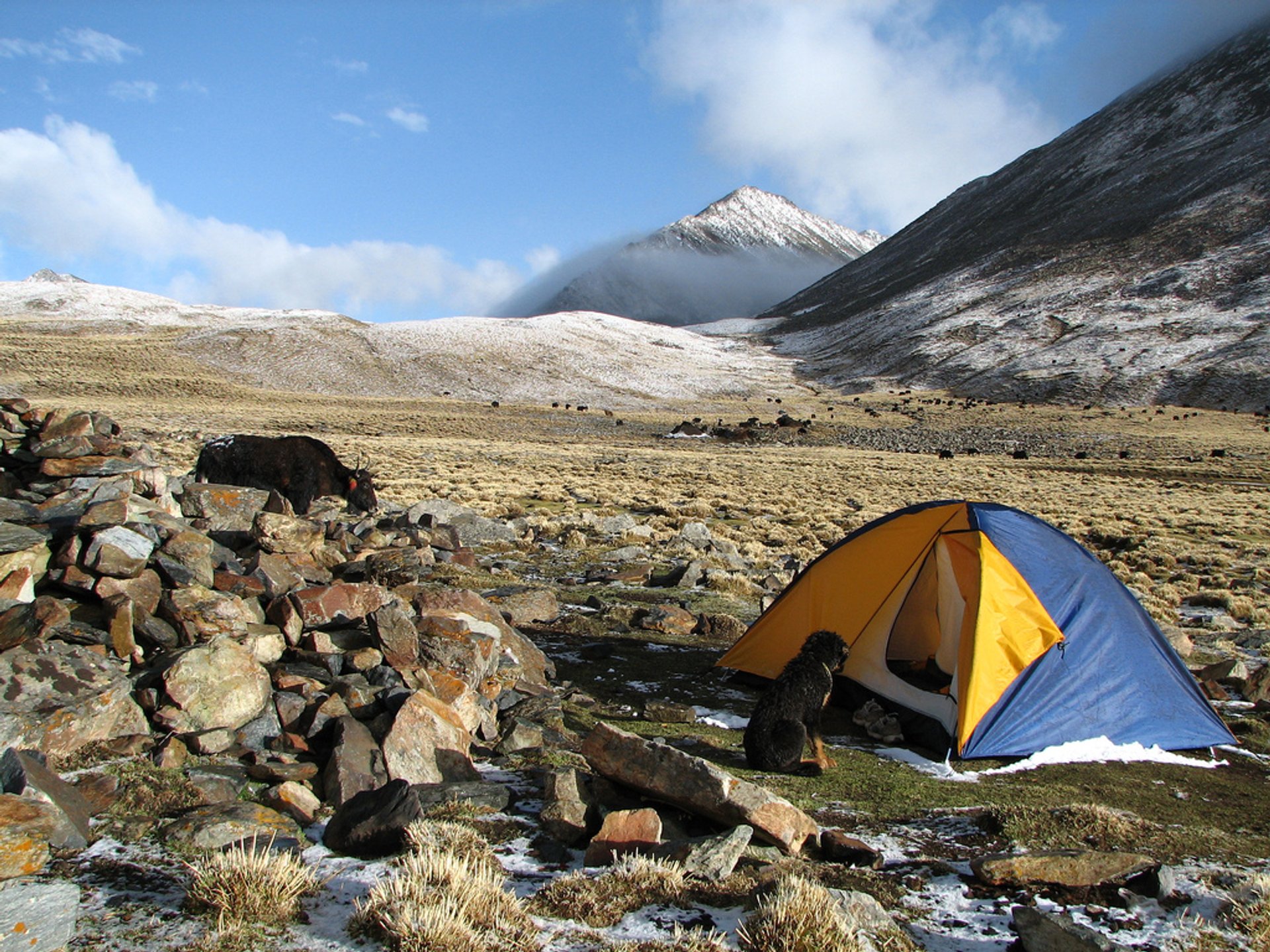 Amazing nature, unique culture, and the spirit of Tibet draw millions of hikers. The best time for trekking runs from April to June and September to October. These are ideal periods due to the lack of rain and snow. The months from November till March aren't recommended for this kind of activity. During snowy weather, lots of the roads can be blocked, and not only those to the high spots but also the highways. The end of June, July, and August are the hottest and the wettest months. They indicate the monsoon season in Tibet. Trekking during this period can be hard and disappointing due to muddy damaged roads and thick clouds and fog that spoil the views.
Trekking in Tibet can be quite challenging due to high elevations and less oxygen than you may be used to. One of the best trails in Tibet from Lhasa to Yangbajing is almost 130 km long. Usually, it takes from 4 to 7 days. During your way, you'll cross the Chang Tang Reserve with beautiful natural views and lots of small Tibetan villages. At the end of the trail, you can relax in hot springs.
Ganden to Samye is the trail that features beautiful monasteries and mountain landscapes. It is 80 km long and takes approximately four days. Trekking around Namtso Lake can also be a truly unforgettable experience. The altitude of over 4,000 m, and the vast area of 2,000 sq km grants fantastic views.
One more unique and spiritual adventure is waiting for you on Mt. Kailash, which is considered holy in many religions. In the far west, this pyramid-shaped mountain is surrounded by five monasteries.
Find hotels and airbnbs near Trekking (Map)