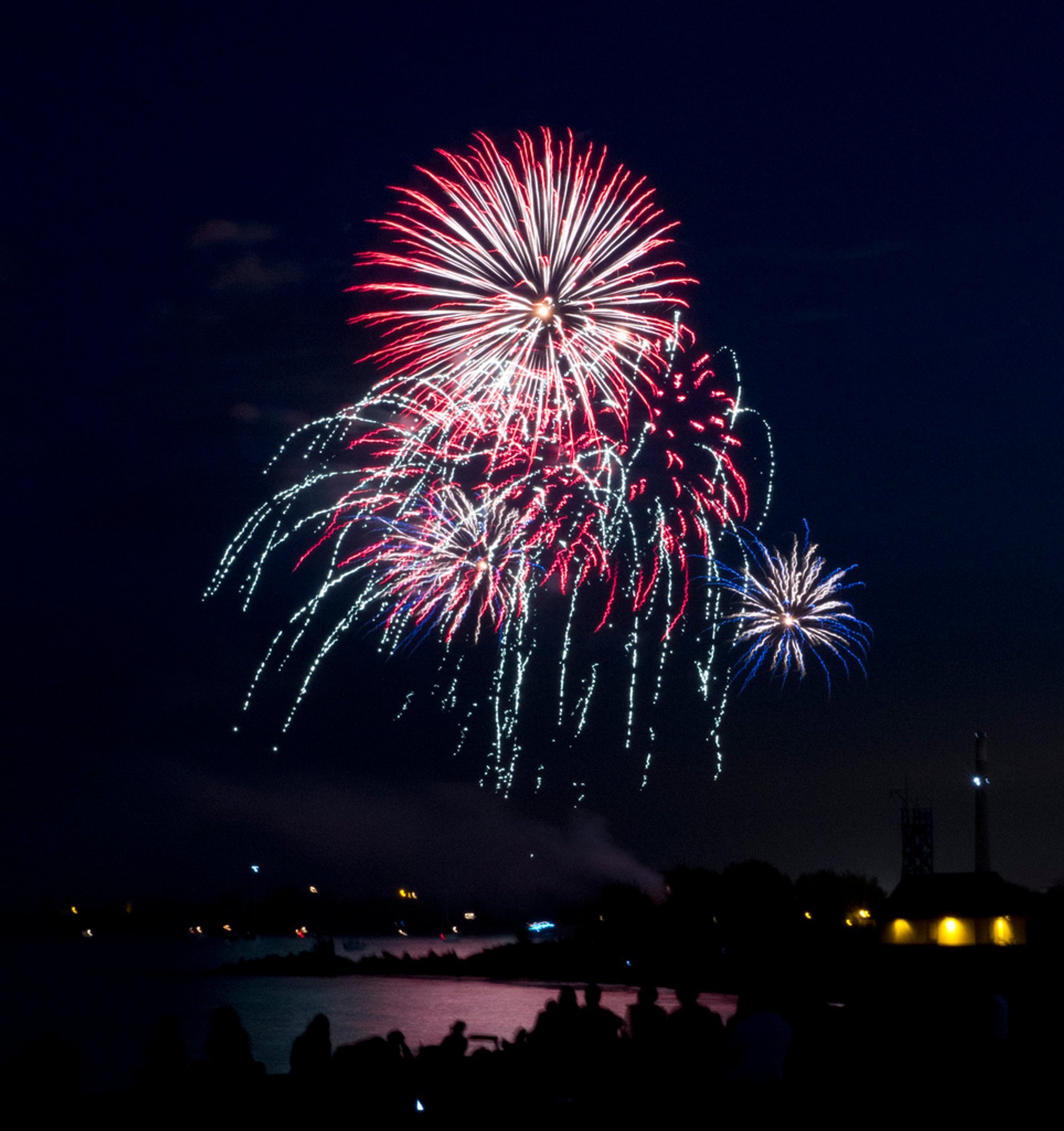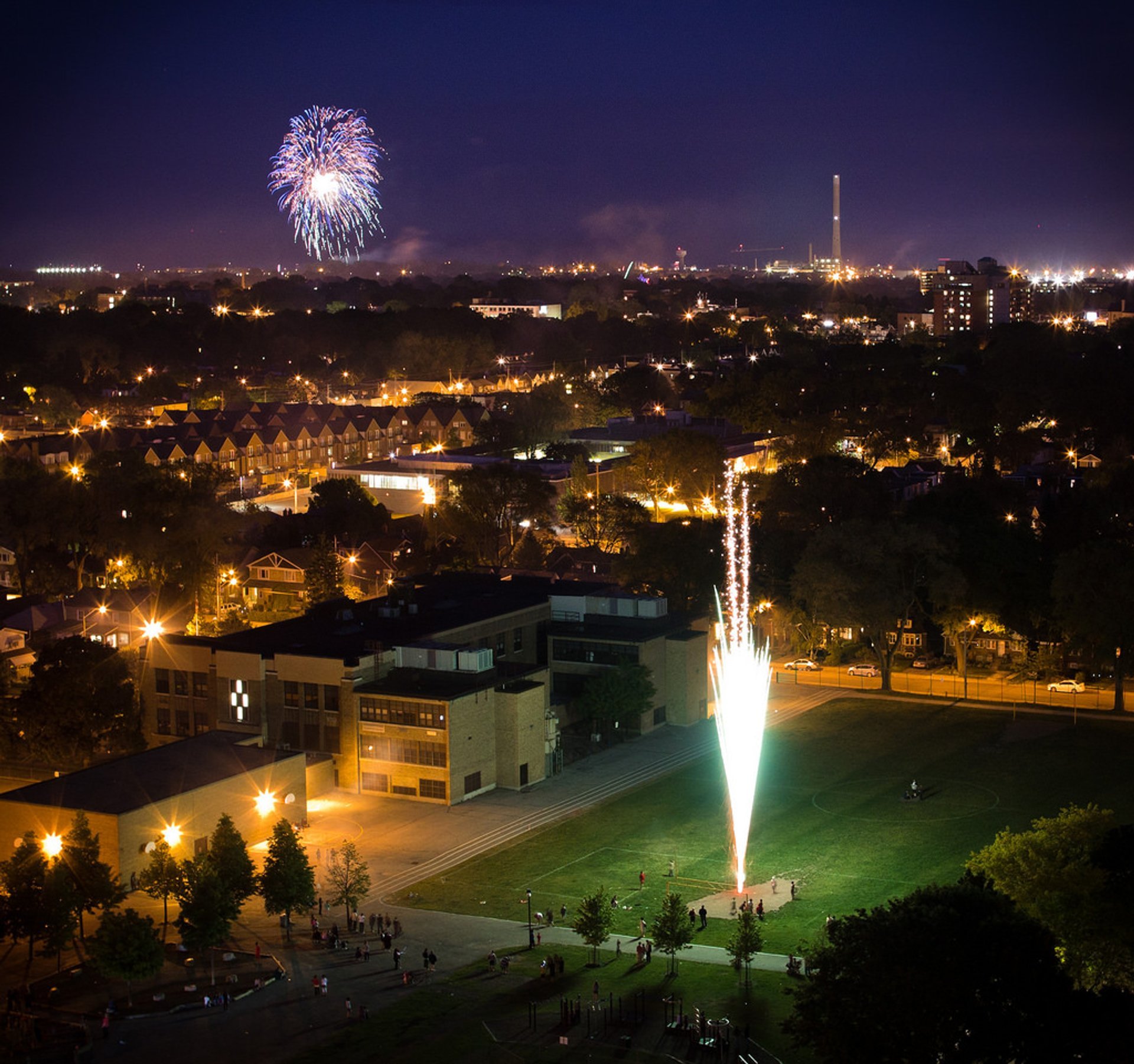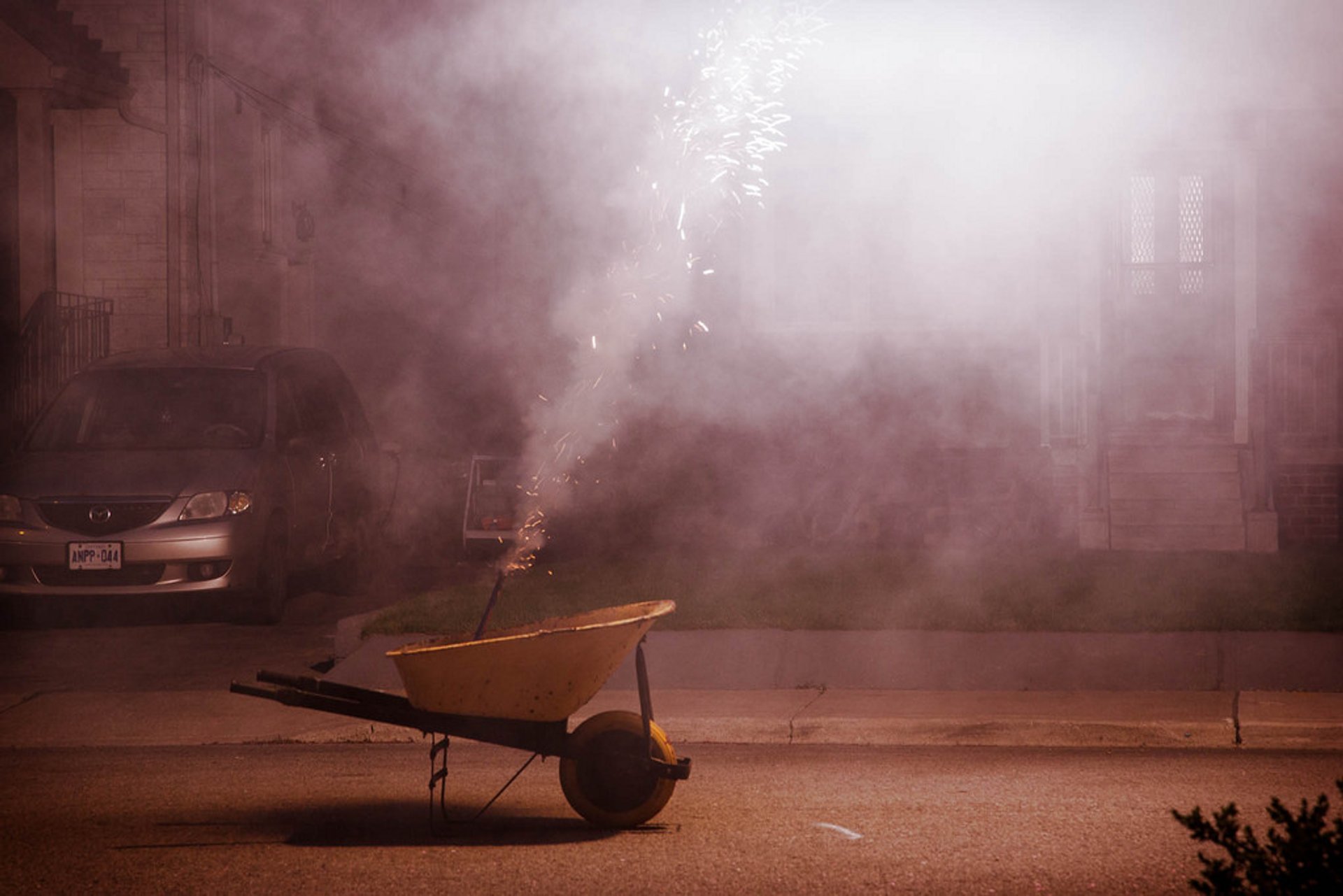 There is a long-established tradition to set off fireworks in honour of Queen Victoria on the Monday preceding May 25th. The first celebration dates back to 1845. The firework displays can be seen in the evening at several places across Toronto. The greatest of all is at Ashbridges Bay. Blasts and colourful lights cover the sky above for 14 minutes. It's even labelled the official City of Toronto show.
One can also see Ashbridge's fireworks from Balmy Beach Park which offers food as a bonus to the spectacle.
Another show takes place at Canada's Wonderland. It features 6,000 explosions and is really stunning. However, if you haven't been to the amusement park and came just to see the fireworks, it'll cost you up to $50 to watch the spectacle.
Find hotels and airbnbs near Victoria Day Fireworks (Map)