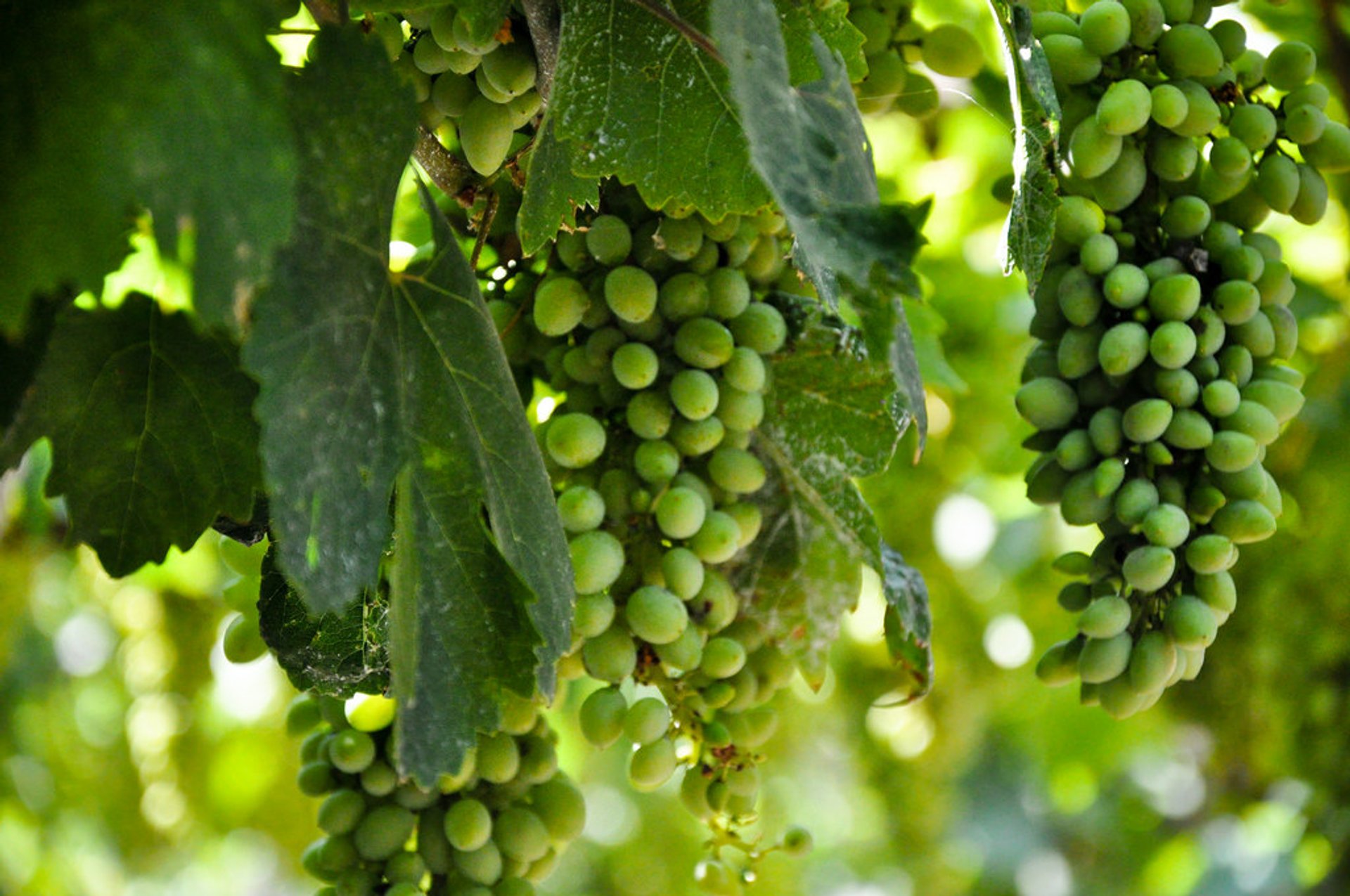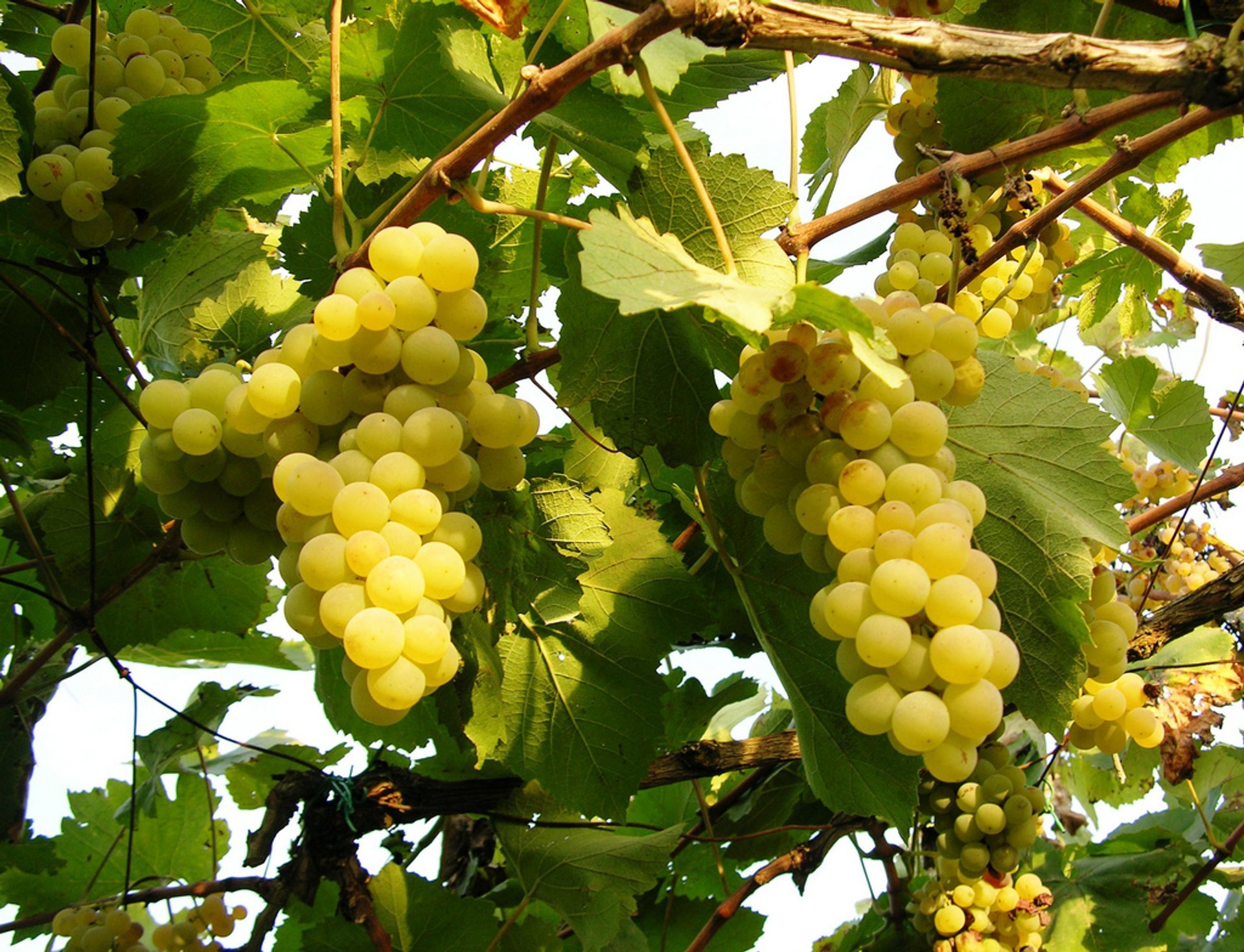 The territory of this small mountainous country is considered one of the first European regions for the cultivation of grapes. In Albania, grapes have a distinctive taste and aroma, and it is mainly processed into molasses for winter consumption or enjoyed fresh. Local winemaking features sweet wines and brandy. Also, Albanians use grapes to make rakia and export grape juice.
Albania produces red and white wines. There are four wine-growing regions and 6,000 hectares (14,800 acres) of vineyards. In general, the country produces about 106,000 hectoliters (2,800,200 gallons) of wine. Many Albanian wines are made from local kinds of grapes: for example, wine Kallmet (from red grapes) or Shesh (from white grapes). Among the most famous white wines, Shesh i Bardhë is worth trying. Red wines like Merlot and Cabernet are made from the eponymous grapes, grown in the south of Albania and have rich colour and aroma.
Albanians began to engage in winemaking 3,000 thousand years ago. Illyrians (ancestors of Albanians) were famous in ancient times as wine producers. Various wine cellars were found in the town of Lin (near Pogradec), Tepe (Elbasan), and Zgerdhesh (Kruja).
Do not miss the opportunity to visit wineries in the country and take part in harvesting and tasting aromatic wines. The peak of harvesting in the Balkan states falls in mid-September through October. One of the most popular destinations for a wine tasting tour is Roshnik village. Tours depart from the nearby city of Berat.
Find hotels and airbnbs near Grape Harvest (Map)