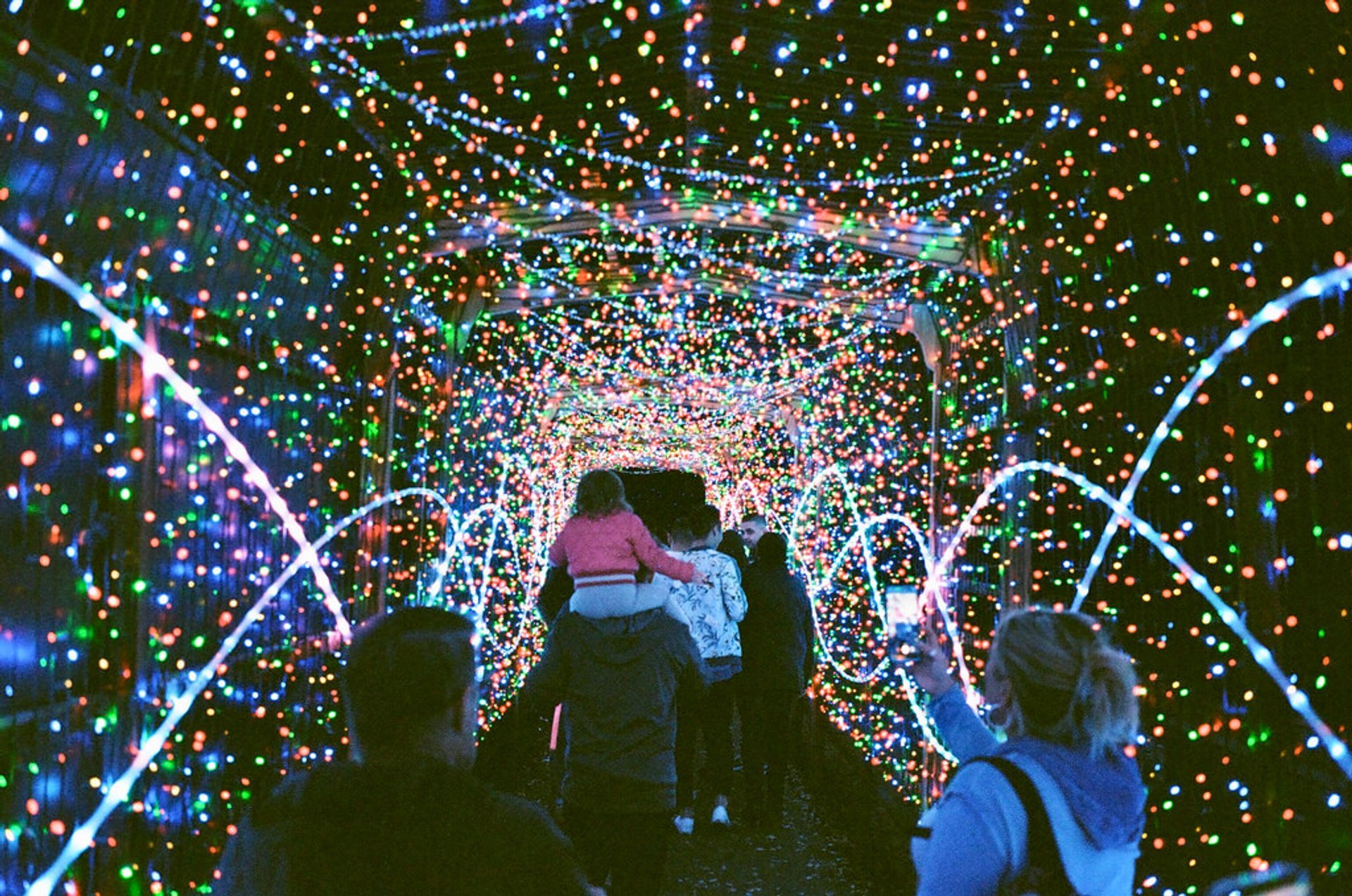 Show accomodations nearby
You won't see snow and frost in California, but still, there is a great demonstration of Christmas spirit which makes it a good place to spend the holidays. Special light displays can be seen at Disneyland, Los Angeles, San Francisco Bay Area and Sacramento. Many cities offer ice skating, live music, entertainment, and Christmas treats.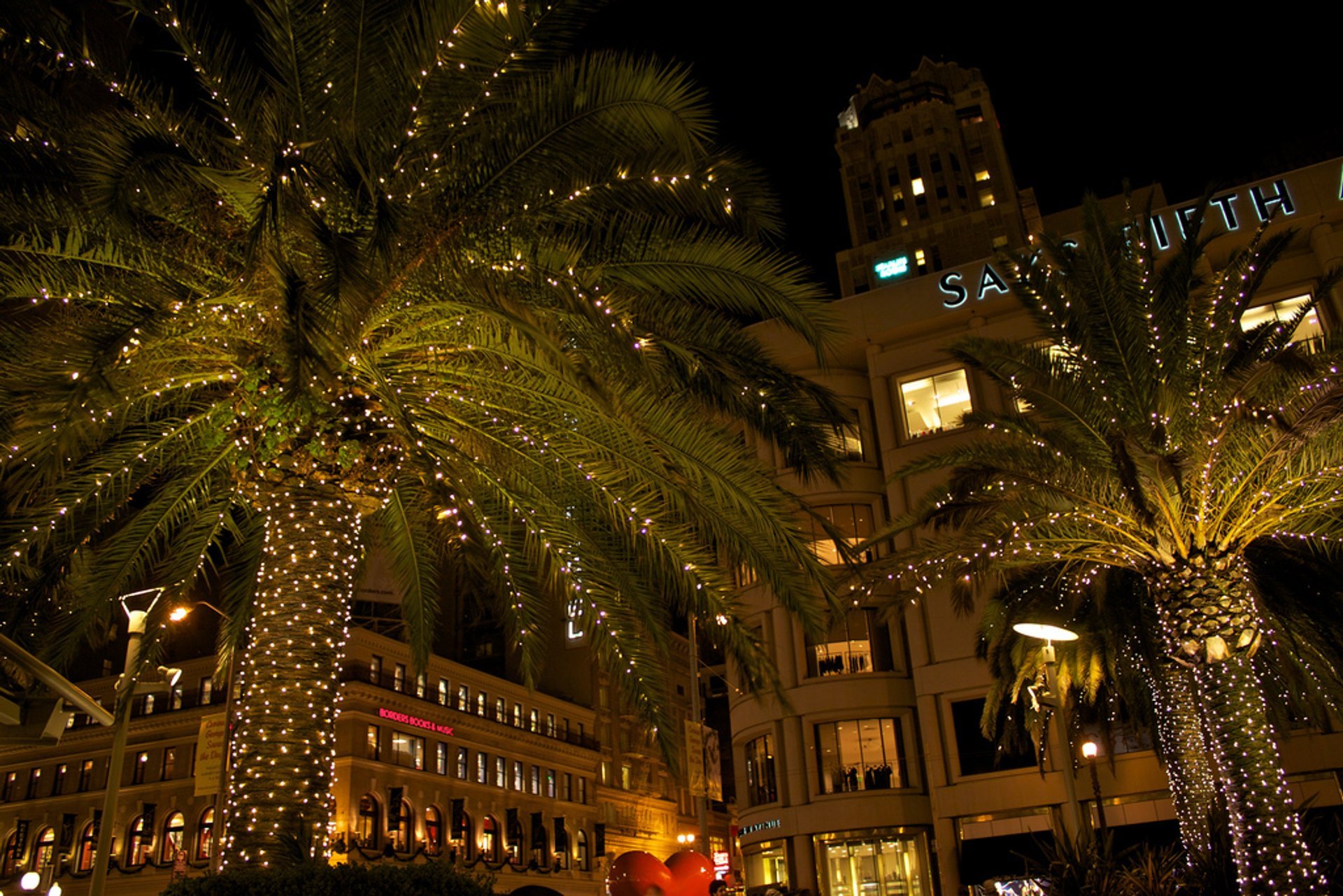 L.A. Zoo Lights (November 15, 2019–January 5, 2020)
L.A. Zoo Lights is the brightest and most impressive light show in Los Angeles featuring thousands of LEDs and giant snowflakes, as well as, lavish decorations on trees and alleys in almost every corner of the Zoo. Laser technology and 3-D projections combined with music make the Christmas Zoo experience magical. Animated displays feature animals like elephants and lizards. Visitors can see real reindeer and visit Santa in his cottage.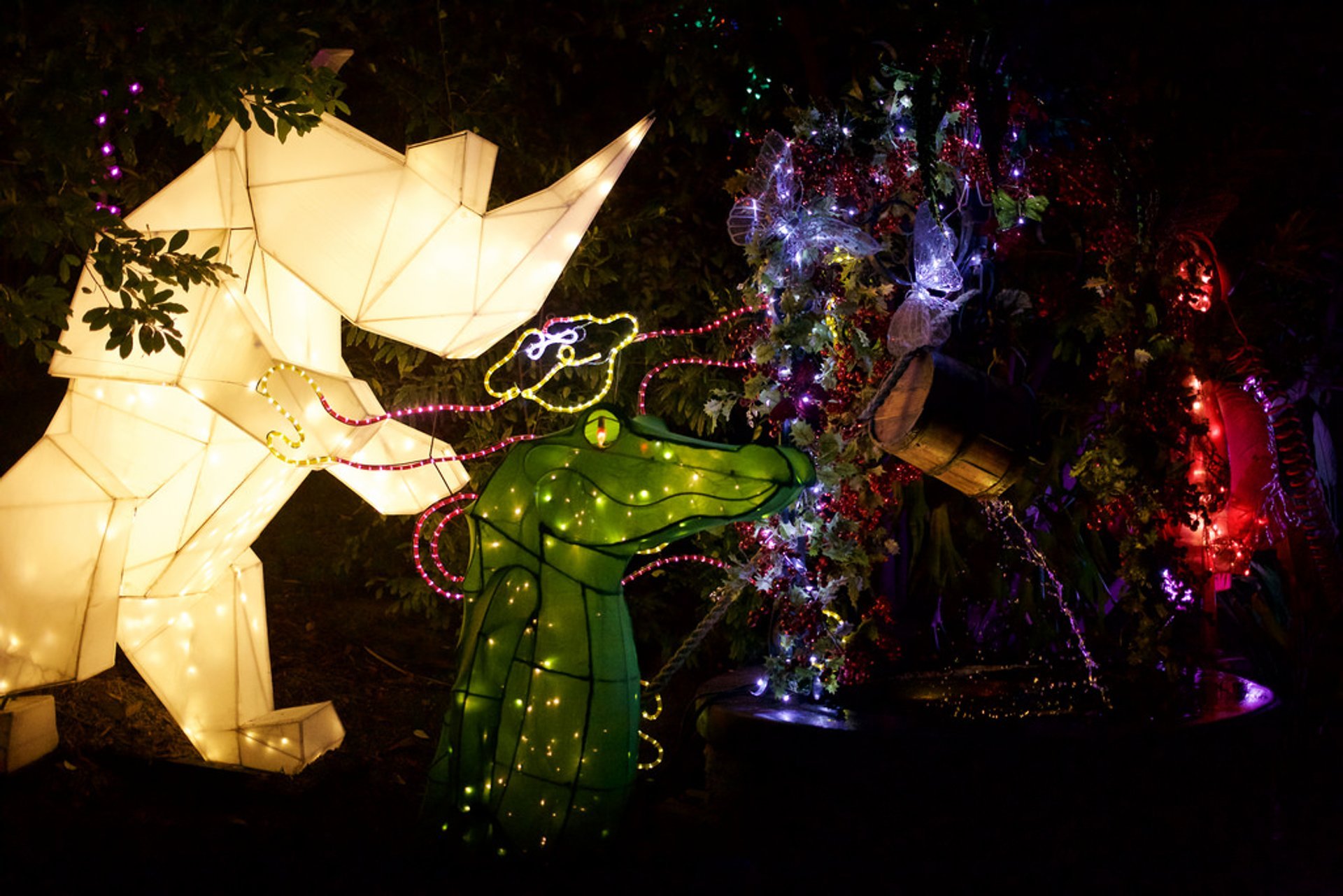 Candy Cane Lane in Woodland Hills (November 28–December 31, 2019)
Candy Cane Lane in Woodland Hills in Los Angeles area has become an annual phenomenon recognized as one of the best Christmas light display in Southern California. Houses on Lubao and Oxnard streets put on amazing holiday displays and decorations. Neighbours compete against each other for the most lavish and extravagant decorations. There are giant animatronics, Santa Claus, and plenty of cartoon characters. The decorations start to appear after Thanksgiving and stay on until New Year's Eve.
Festival of Lights in Mission Inn, Riverside (November 29, 2019)
Every winter, the Mission Inn Hotel, in Riverside holds the Festival of Lights featuring over 4 million LEDs that transform the Main Street and Mission Inn Hotel into the winter wonderland. Carolers, horse and carriage rides, and an ice rink contribute to a festive atmosphere. Kids like to ride a carousel or a Ferris wheel and stop by Gingerbread Shop.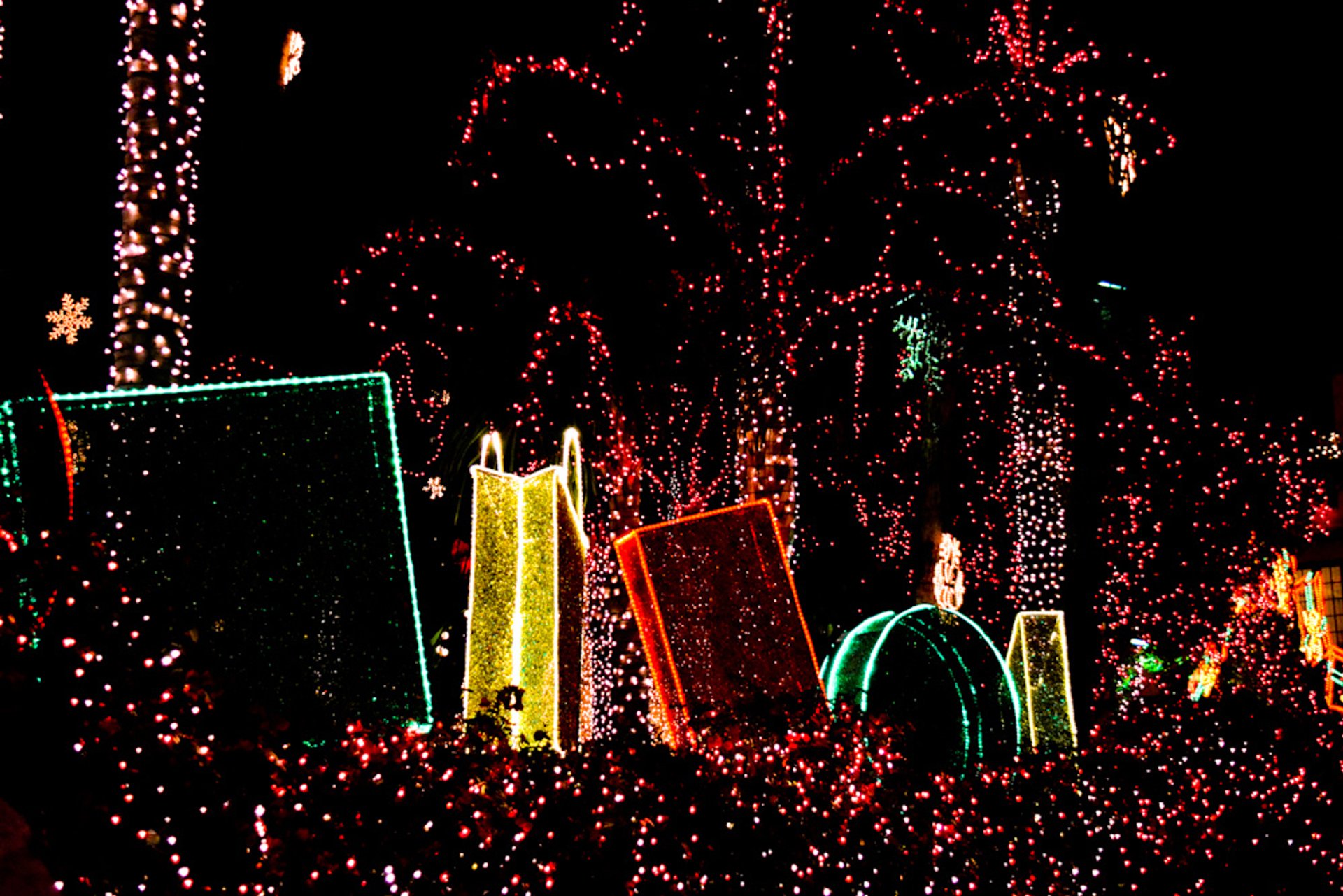 Celebrations at Disneyland Resort (December 18–December 22, 2019)
Disneyland Resort, Anaheim, is truly special during the holiday season. The fireworks show sends vibrant colors in the sky while 500,000 lights illuminate the Disneyland alleys and streets. There is artificial snow creating a winter illusion. Don't miss the Christmas Fantasy Parade, it is a one-of-a-kind experience.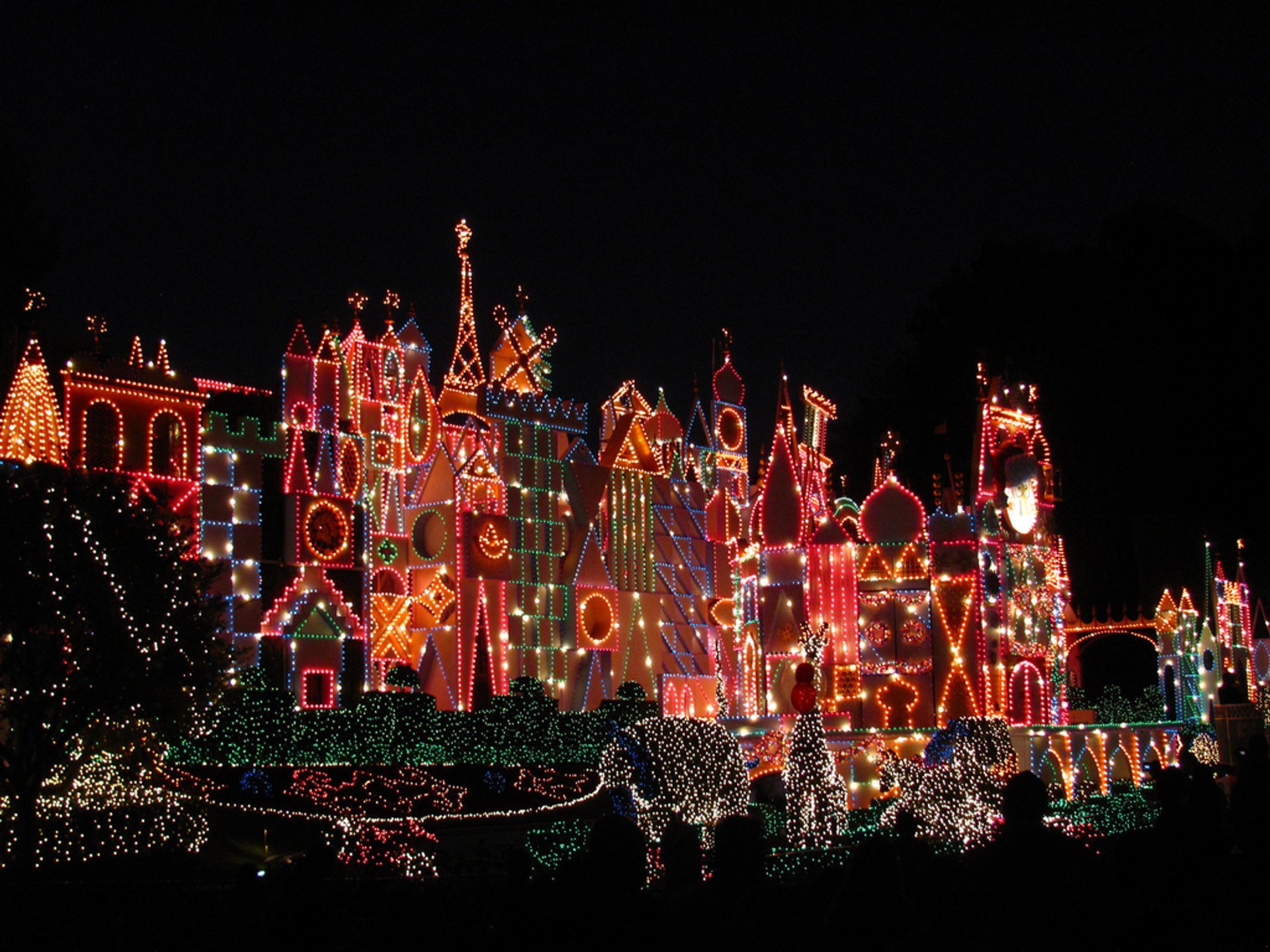 Newport Beach Christmas Boat Parade (November 30–December 31, 2019 )
Newport Beach Christmas Boat Parade showcases stunning decorations. Over 100 decorated vessels parade around the long 14-mile Newport Harbor. The event lasts five nights, and you can watch it from one of the numerous waterfront cafes to get the best experience.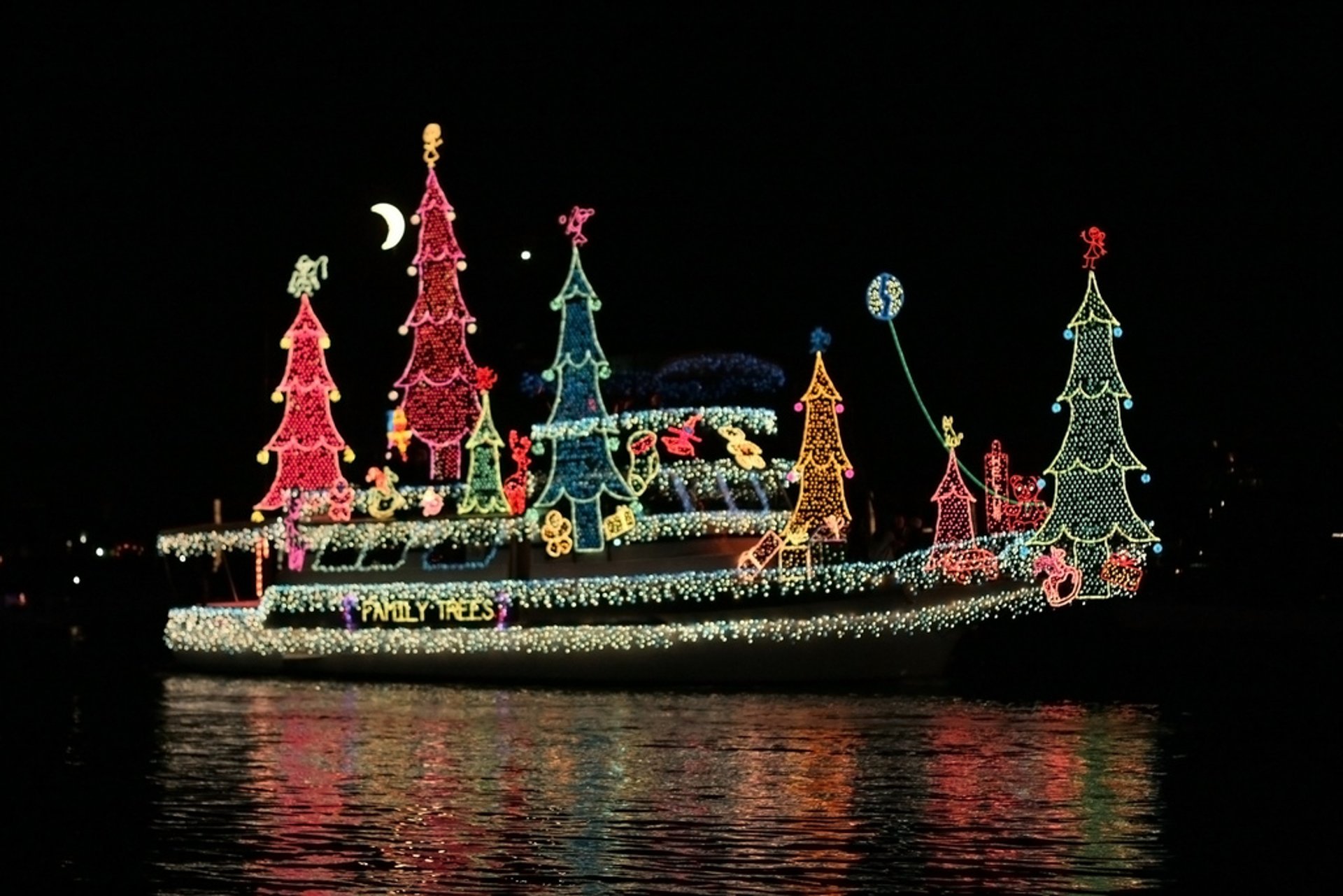 Christmas Lights Featured in