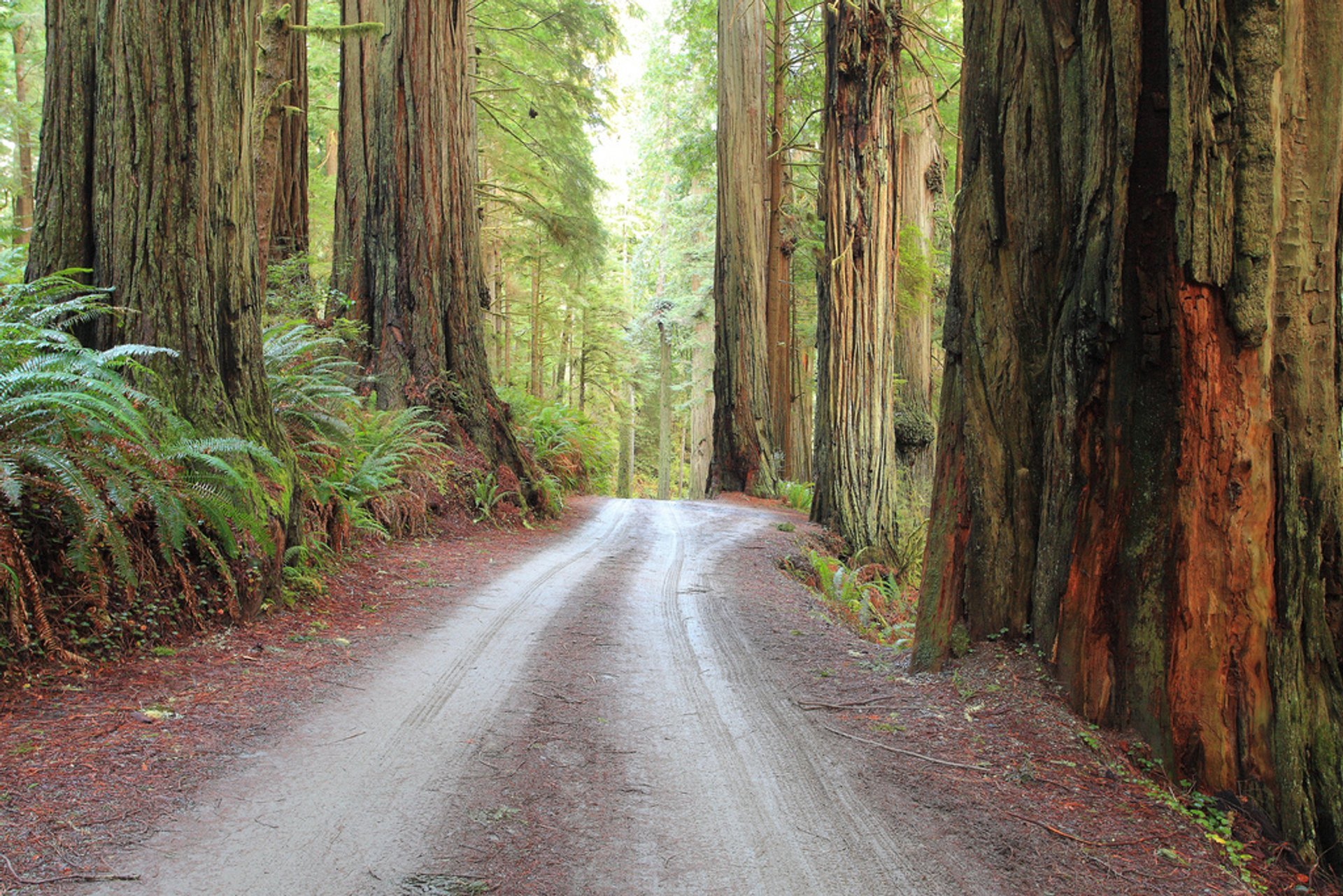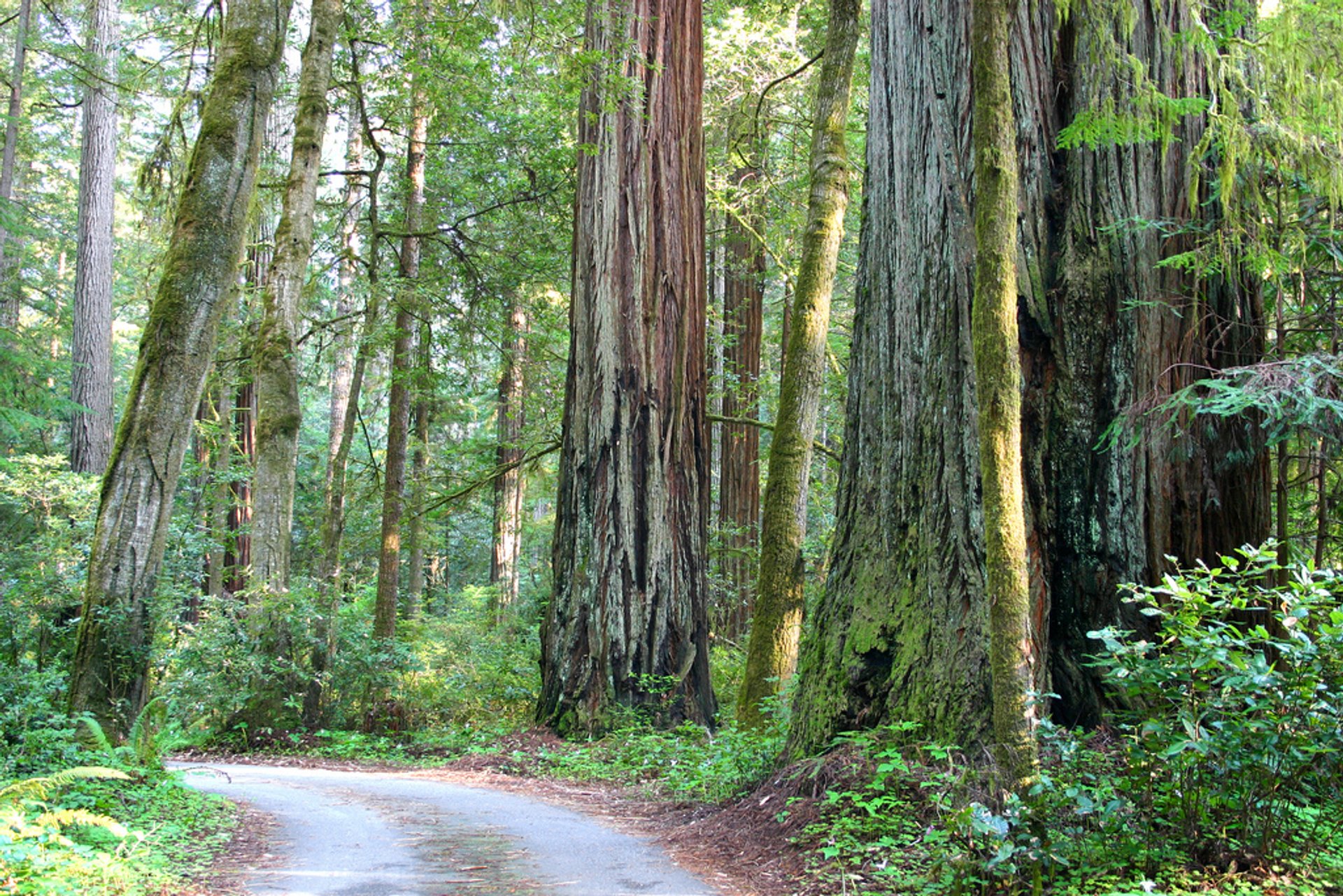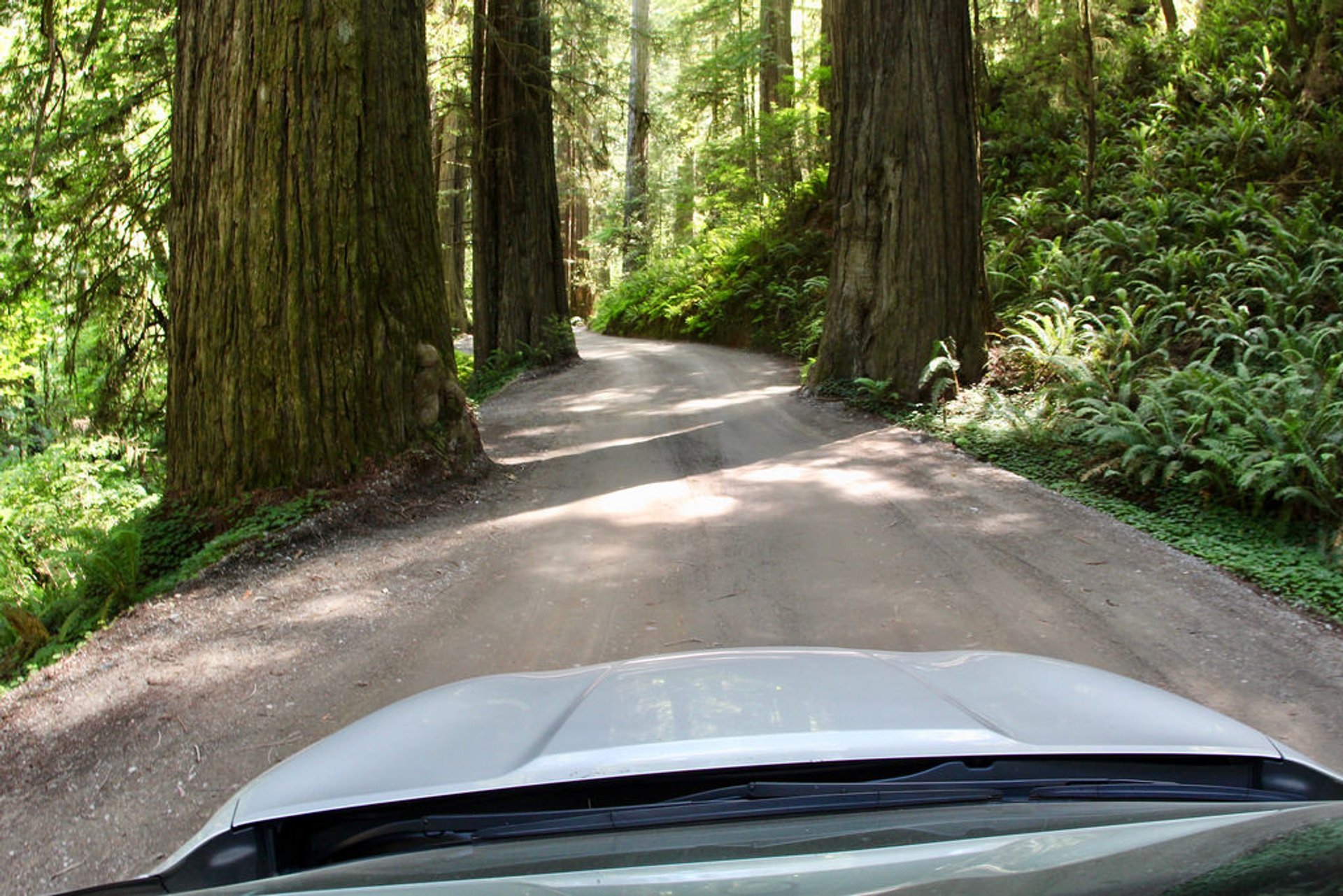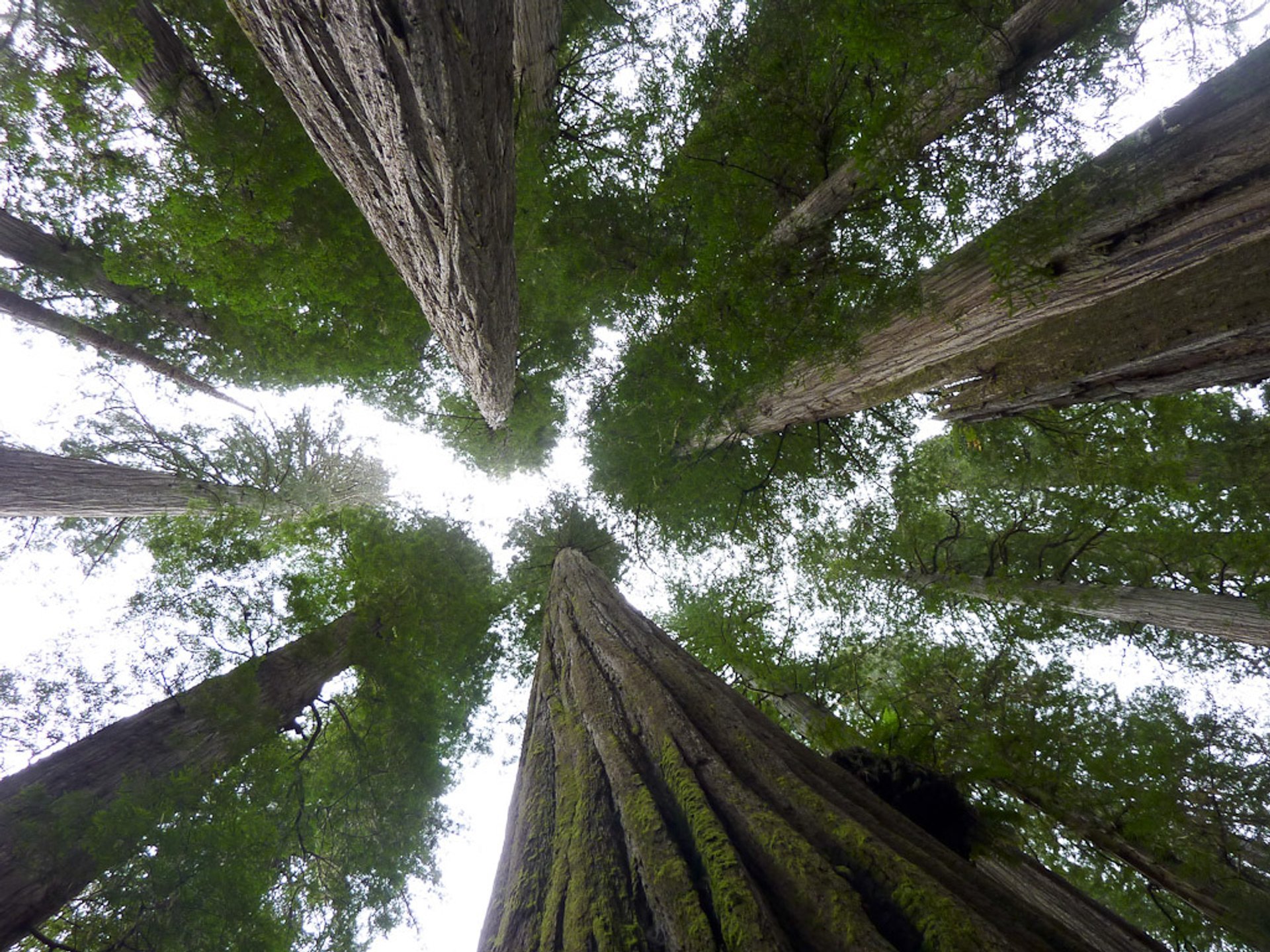 The Howland Hill Road is a beautiful drive through Jedediah Smith Redwoods State Park with tall old-growth redwoods in all their cathedral-like glory. Some of the trees are over 90 m (300 ft) tall. The 11-km (6.9-mi) gravel trail running from Crescent City to the paved Douglas Park Road in northern California, also features a river and sports activities accessible during all seasons. Spring is the time to view wildflowers, summer is for swimming, and fishing is available year round. There can be occasional closures of the Howland Hill Road in the winter due to a storm.
The Howland Hill Road is suitable for any standard passenger vehicles; however, it is too narrow for motor homes, buses or RV's. It was initially built in the 19th century to link Crescent City and the Gasquet Toll Road, but today it serves only recreational purposes.
When you get to the junction of Mill Creek and the Smith River, make sure that you stop by Stout Memorial Grove, which could be the most impressive stand of redwoods on the planet. The grove was featured in Star Wars: Return of the Jedi. Occupying 18 ha (44 acres), it might not be the largest in the world, but it is valued for being an almost mono-culture stand of redwoods. The best time to come is early morning when sunbeams pierce layers of morning fog or late afternoon when foliage is back lit and turns into vibrant hues of golds and greens.
Visitors can prolong their time in this majestic forest by taking a foot hike. Take the Hiouchi Trail or walk along the Mill Creek Trail, these short trails showcase some of the best views in the park.
Find hotels and airbnbs near Howland Hill Road (Map)