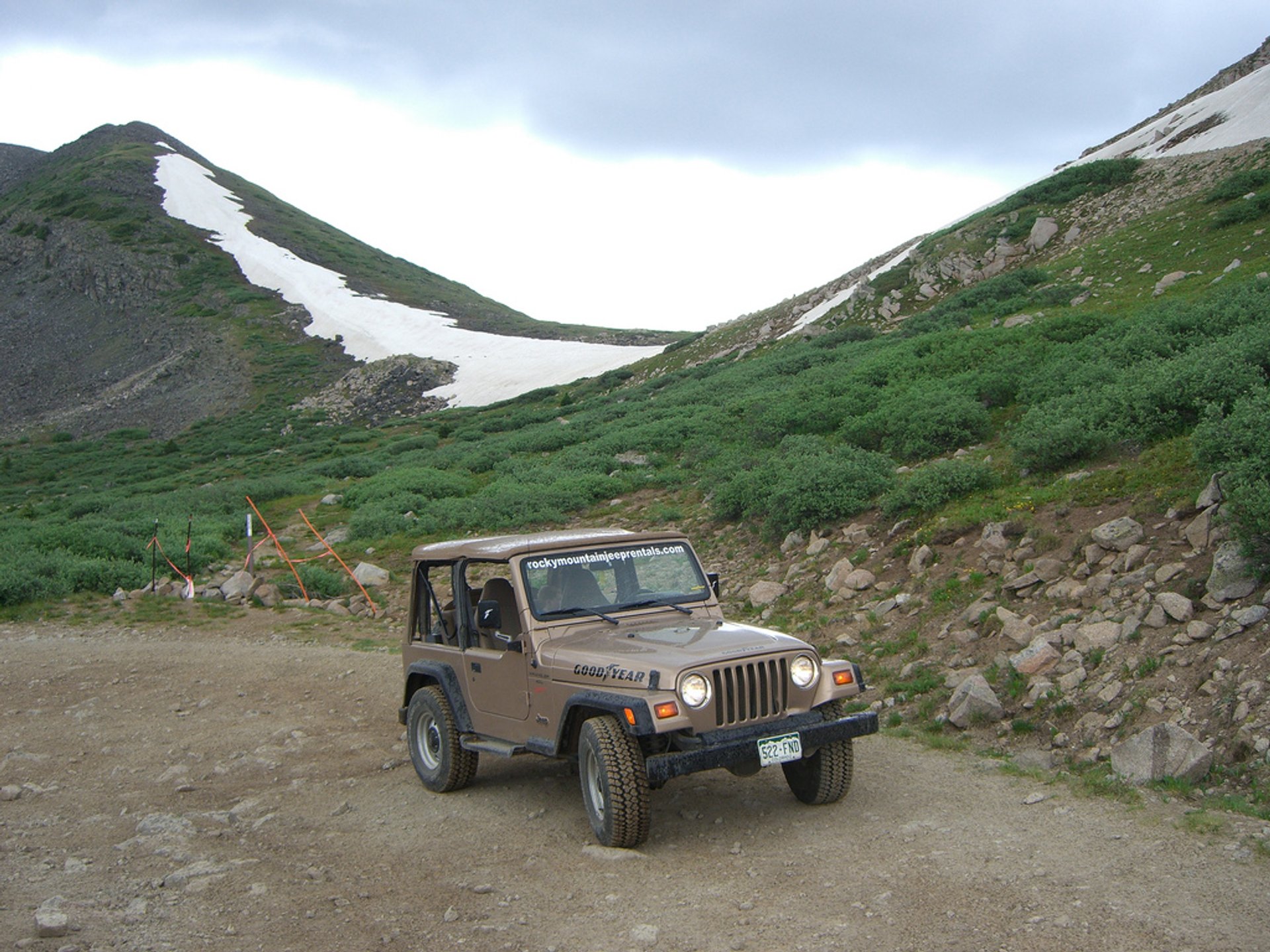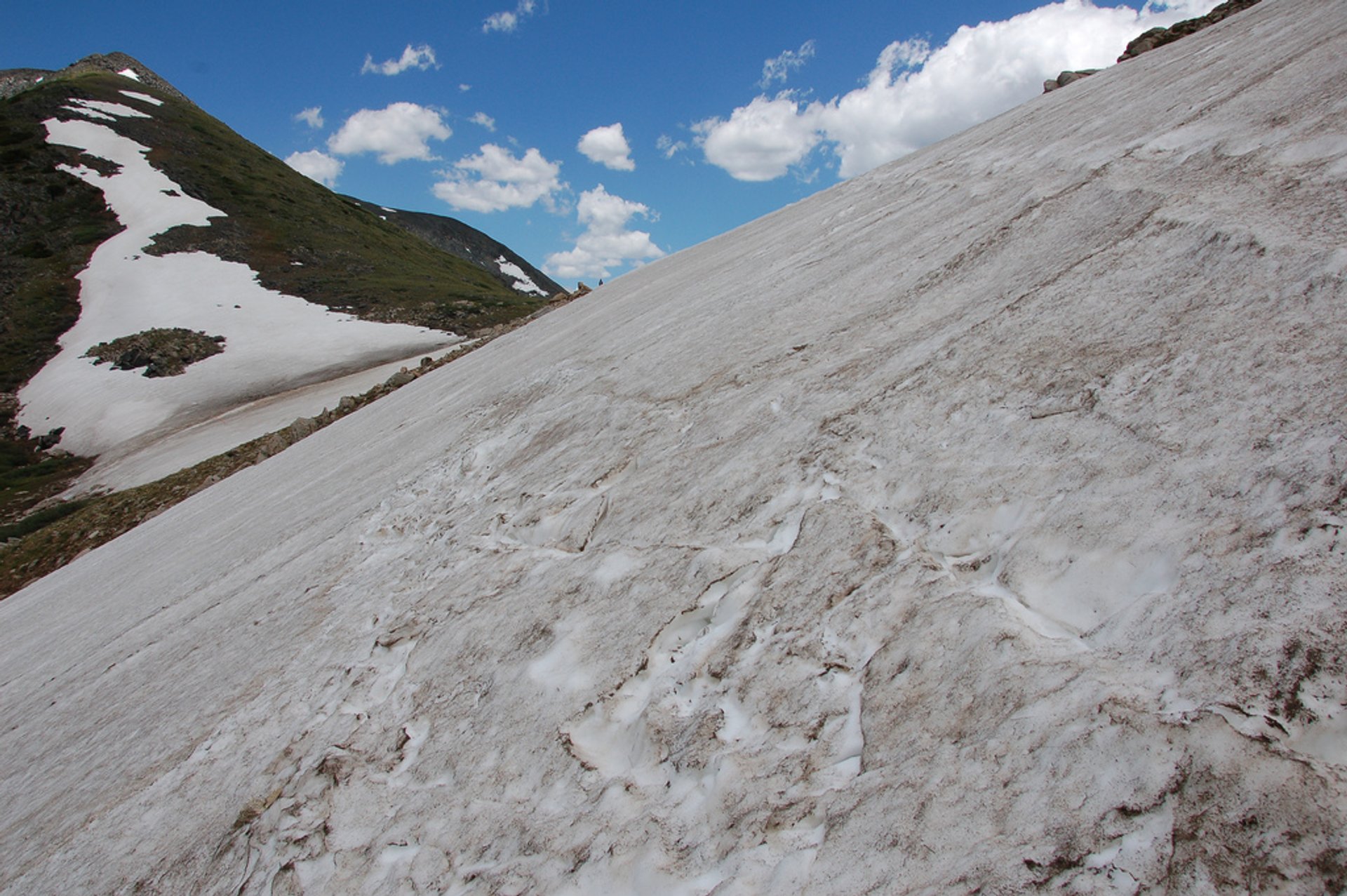 A scenic drive through Tincup Pass is a rewarding experience promising breathtaking views and visits to historic towns. Located in Gunnison County, Colorado, the road climbs for about 12.4 miles (20 km) to an elevation of 12,154 feet (3,704 m) above sea level, being one of the highest in the state. The dirt trail passes by scenic Gunnison & San Isabel National Forests, lush aspen groves, and rugged peaks.
When is Tincup Pass open
Tincup Pass road is recommended for high-clearance 4WD cars during the summer months roughly from late June to October, although in some places snow is still present as late as July. The trail features a few steep sections and a few narrow areas where two cars can barely pass each other.
Ghost towns on Tincup Pass road
Tincup Pass road offers visitors to explore historic Colorado mountain towns. In particular, Tincup and St. Elmo, the most fascinating ghost towns in the state. In Tincup, visitors can stop by a store and a cafe and wander around century-old buildings. St. Elmo boasts a few active businesses like ATV rental and a general store.
Hiking trails near Tincup Pass
Tincup Pass provides quite a few hiking opportunities, such as the trail to Fitzpatrick Peak. The trail, located at the western end of Chalk Creek Valley, starts off Tincup Pass Road. The Fitzpatrick Peak with an elevation of 13,112 feet (3,997 m) sits on the Continental Divide. In summer, Almont area is famous for its abundance of wildflowers. Later in the season, wildflowers peak in Crested Butte. Nearby Gunnison National Forest and Kebler Pass are famous for beautiful fall foliage views.
Camping near Tincup Pass
There are many great camping opportunities along Tincup Pass Road and the area is quite popular with campers. You can stay overnight at Mirror Lake Campground that offers 10 campsites and a restroom, not to mention the beautiful views of Mirror Lake and East Willow Creek. The campground operates from June through September.
Find hotels and airbnbs near Tincup Pass (Map)