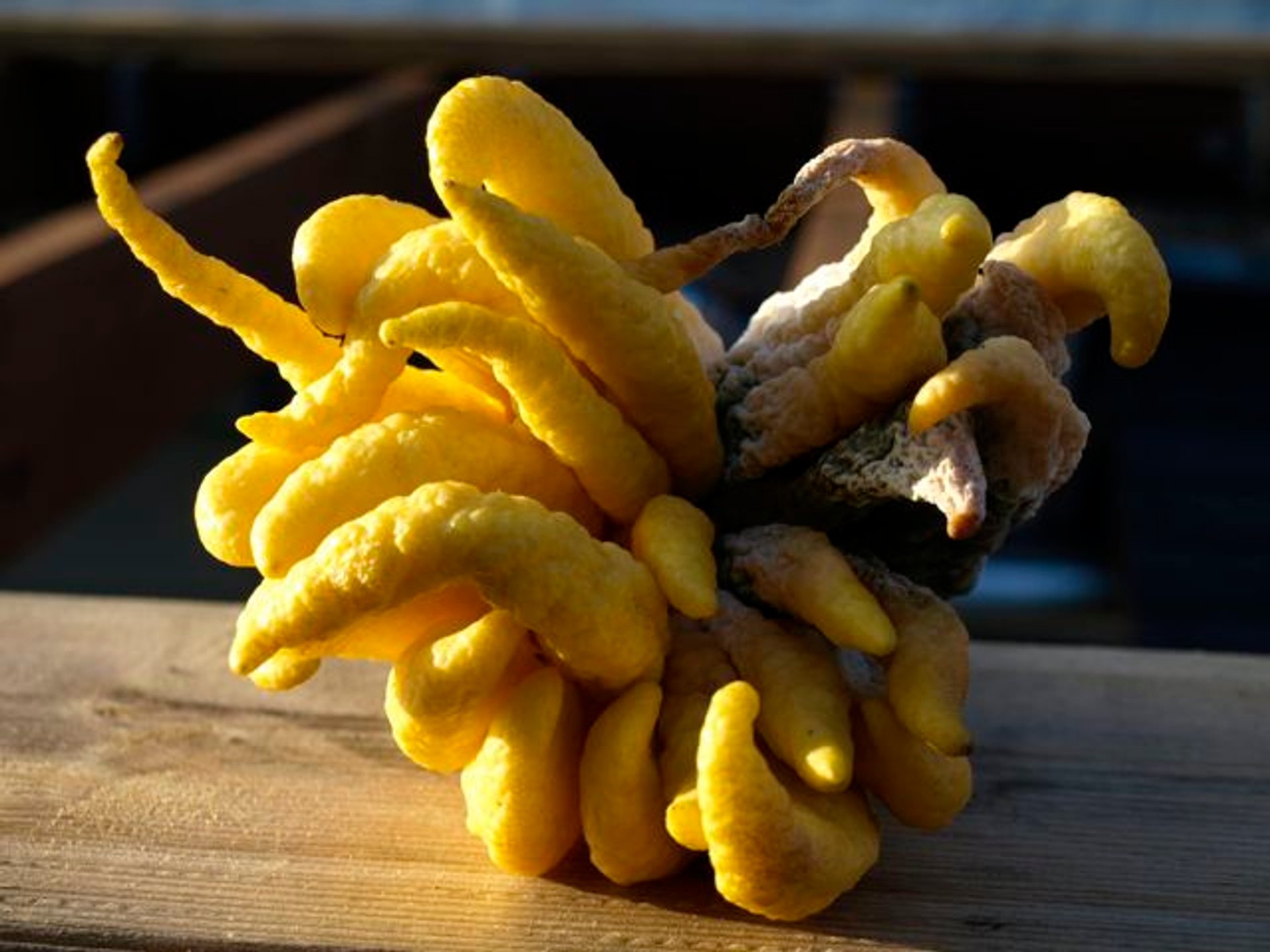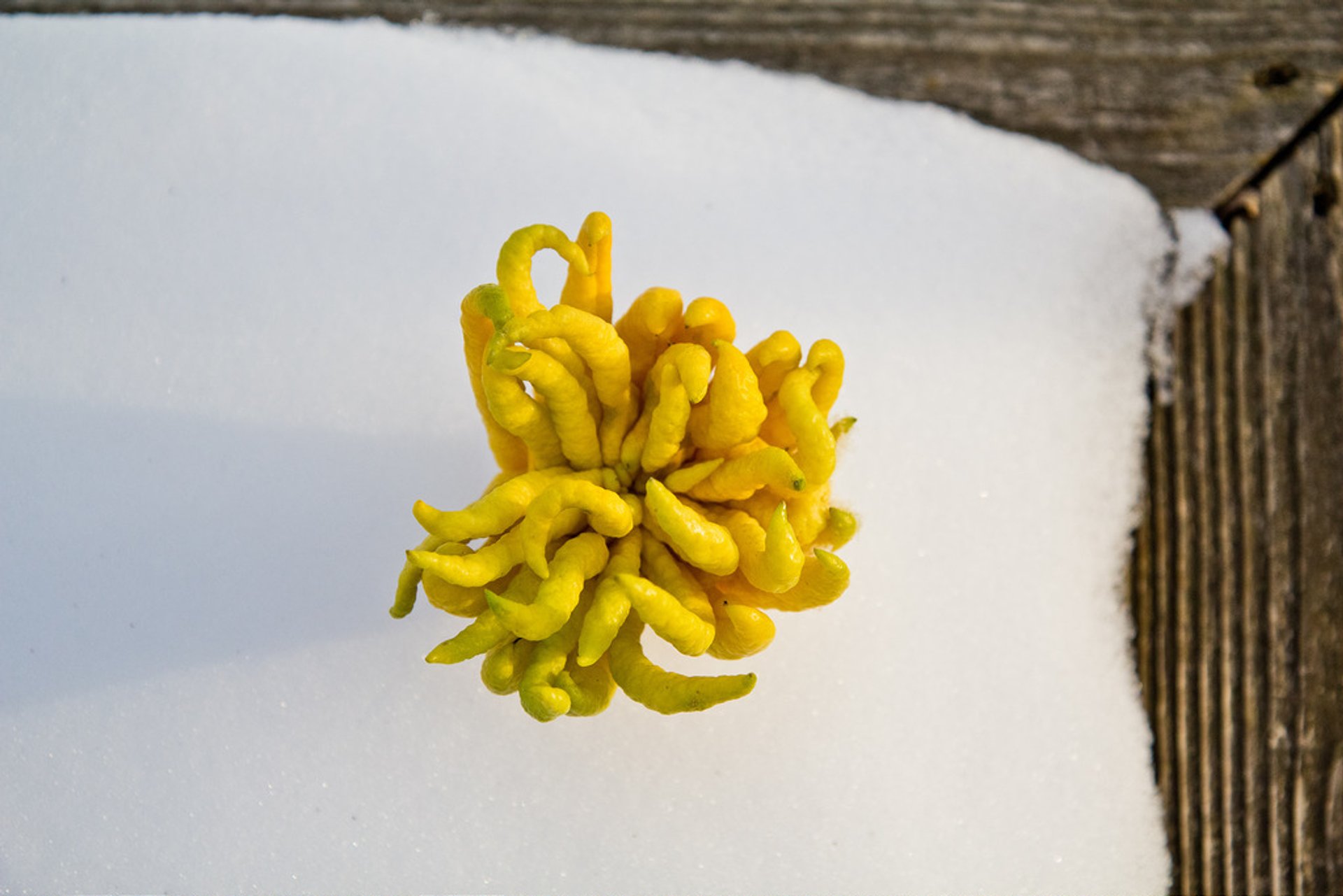 If you want to try something really exotic, try a Buddha's hand. This stunning fruit can be found only in the territory of India, China, and Japan. Botanists still wonder where it exactly originates from—China or India. Today China grows the fruit in a much larger territory than India. Here, production is limited to the north-west territory of the country and the lower Himalayan regions.
The fruit got its name from the interesting shape of a hand. When ripe, Buddha's hands have a wonderful scent that can fill any room with its bright, lemony perfume. Like other citrus fruits, the waxy flesh is yellow or bright orange. Its skin shouldn't be limp or dry. When you scratch the skin gently and the oil collects under your fingertip, it's the right time to eat it. The fruit is fairly similar to lemons and oranges, but not as sweet nor bitter. The fruit has no fat, no cholesterol, no sodium, no sugar, no protein, but it contains fibre, vitamin C, and calcium.
Buddha's hand harvest season is from November to January.