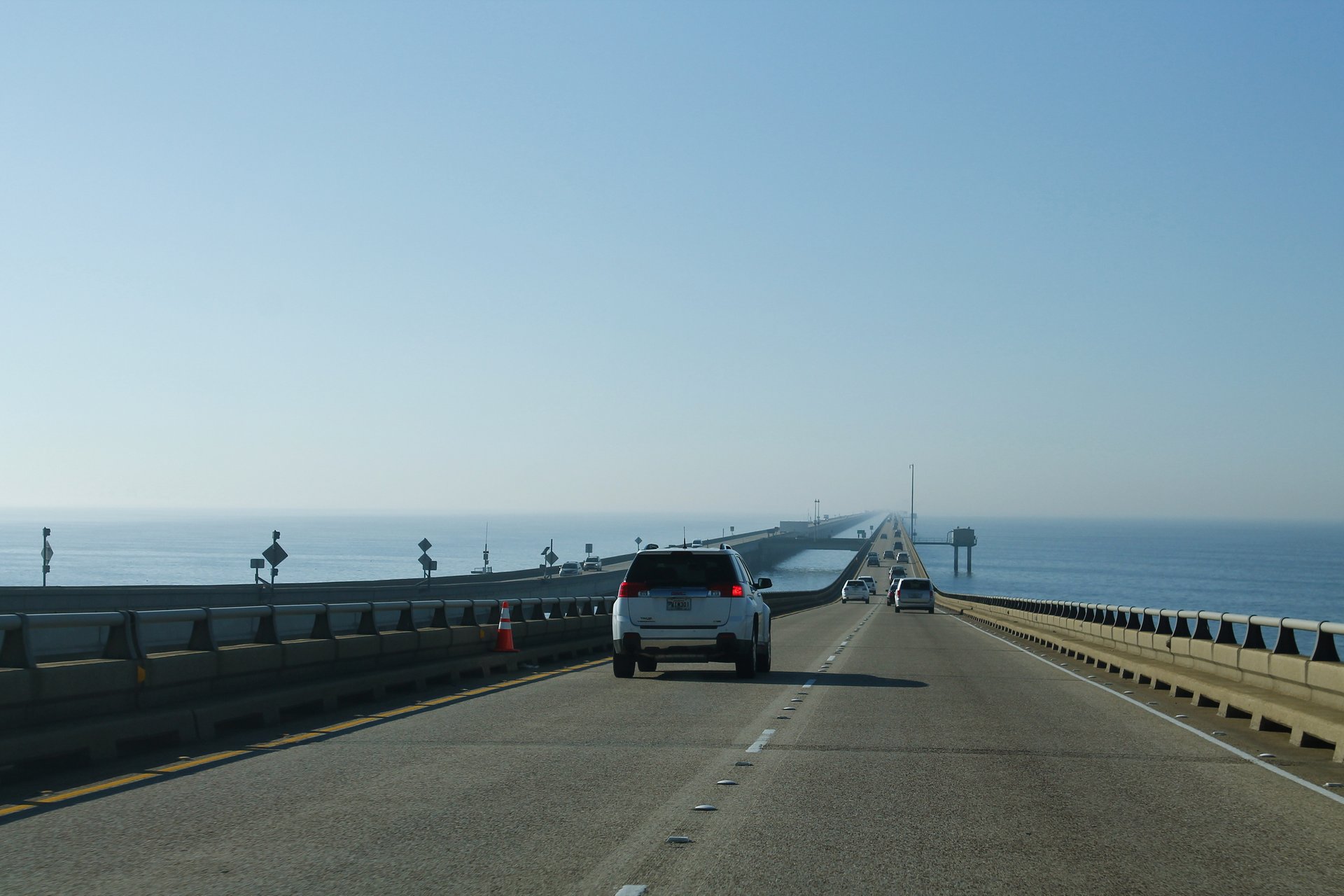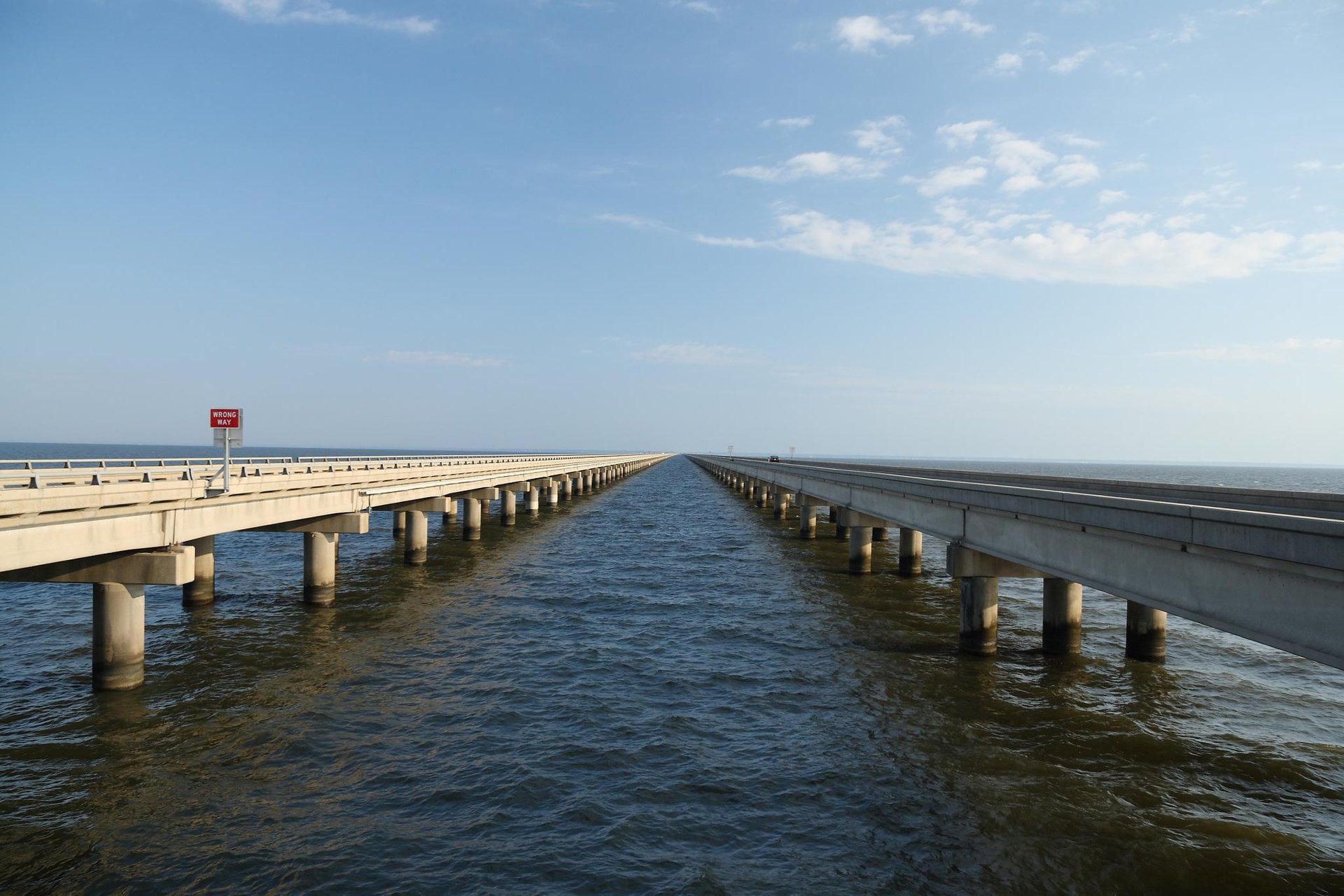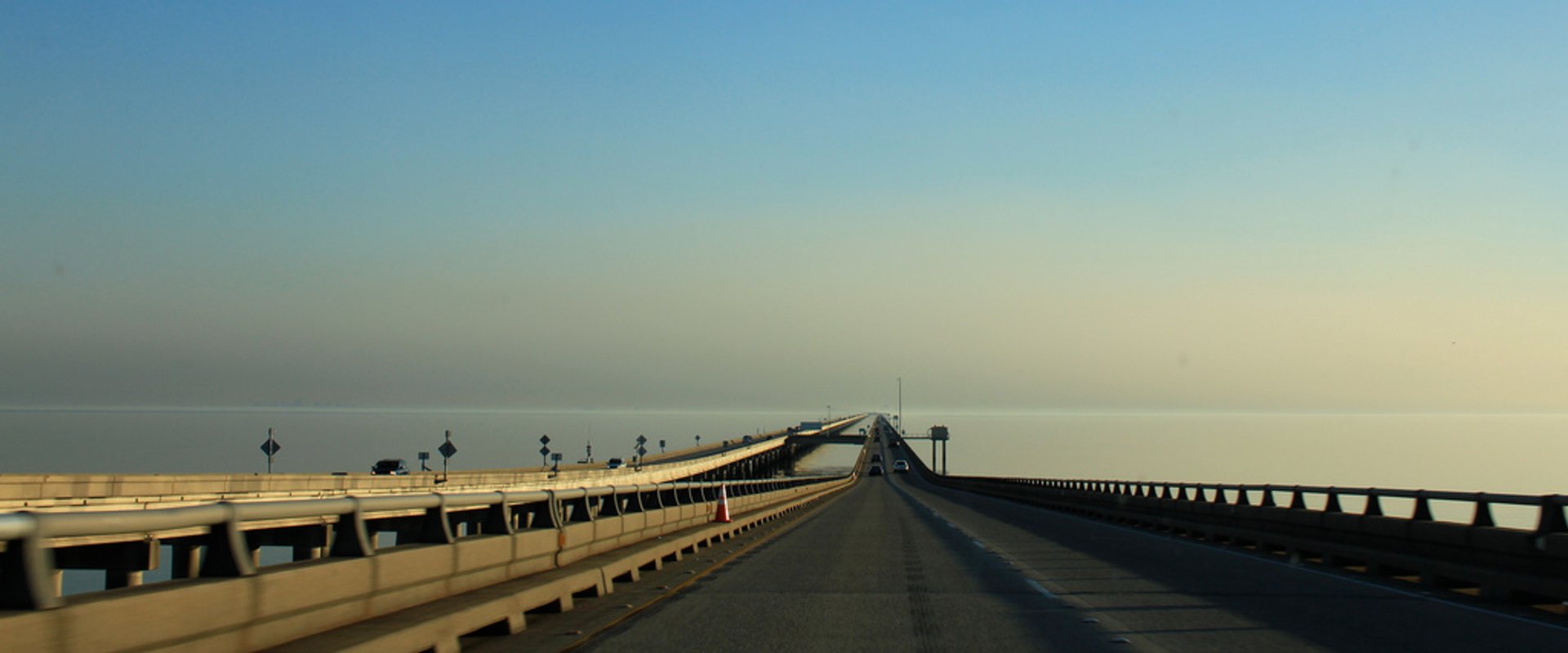 The Lake Pontchartrain Causeway Bridge is one of America's iconic bridges along with Golden Gate and Brooklyn Bridges. Causeway consists of two parallel bridges crossing Lake Pontchartrain in Louisiana. The longer section is 38 km (24 mi) long. Causeway connects Metairie, a suburb of New Orleans, with the town of Mandeville, Louisiana.
The idea to build a bridge over Lake Pontchartrain appeared in the 1950s when New Orleans was rapidly growing, and the lake was limiting access to the city from the north. Getting around the Lake took a lot of time. The Greater New Orleans Expressway Commission was formed, and the bridge was built promptly and opened in 1956.
In 1969, The Lake Pontchartrain Causeway Bridge was listed by Guinness World Records as the longest bridge over water. In 2011, after the opening of the Jiaozhou Bay Bridge in China, it had become the longest continuous bridge with 9,500 concrete pilings holding the structure.
Lake Pontchartrain was named after the Count de Pontchartrain, minister of finance for French King Louis XIV. The Lake Pontchartrain Causeway Bridge is one of the most scenic attractions of Louisiana. The lake has abundant wildlife, with lots of fish and shellfish, water birds like pelicans and ducks. The lake's shores are lined with rare, ancient trees and Spanish moss.
Find hotels and airbnbs near Lake Pontchartrain Causeway Bridge (Map)