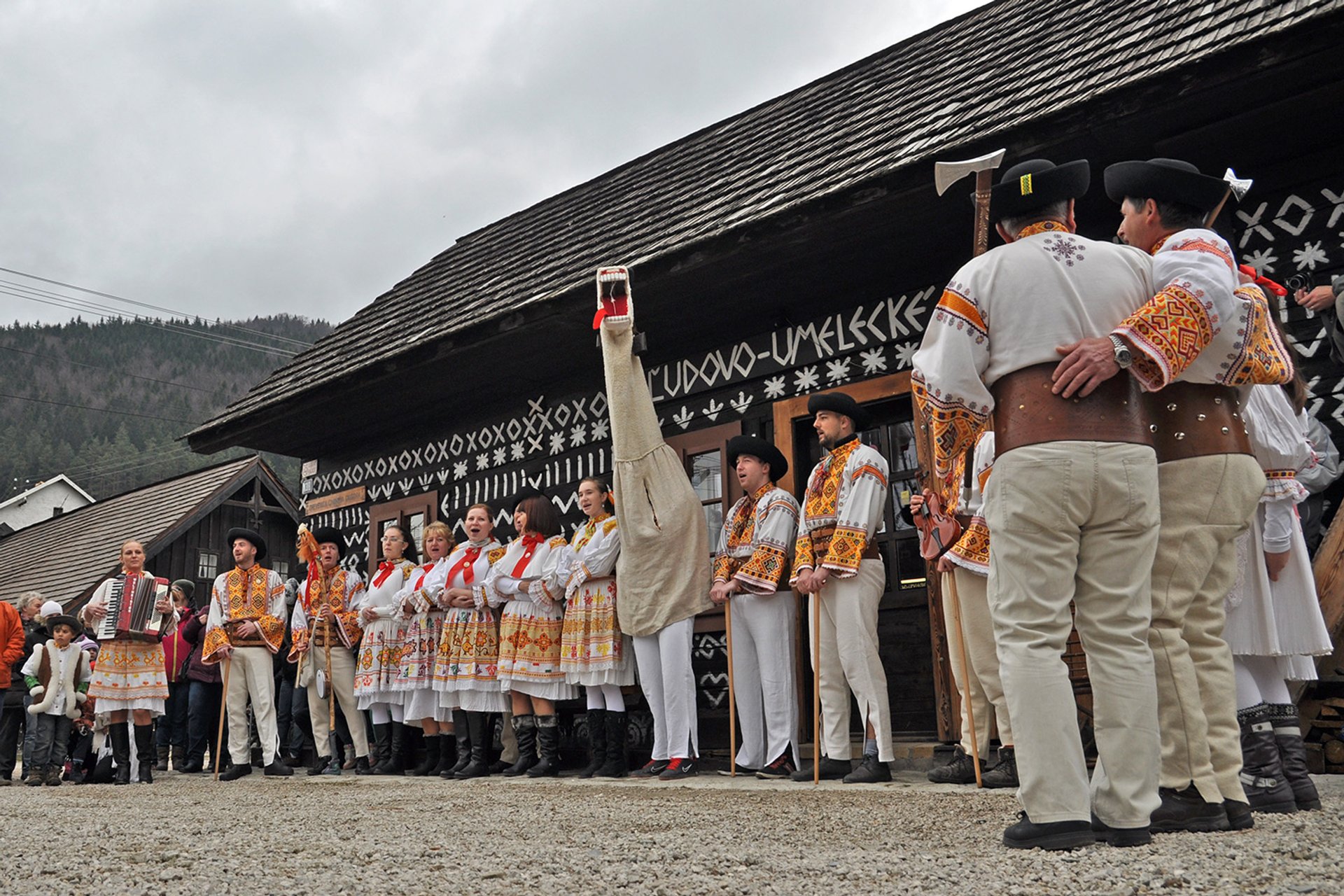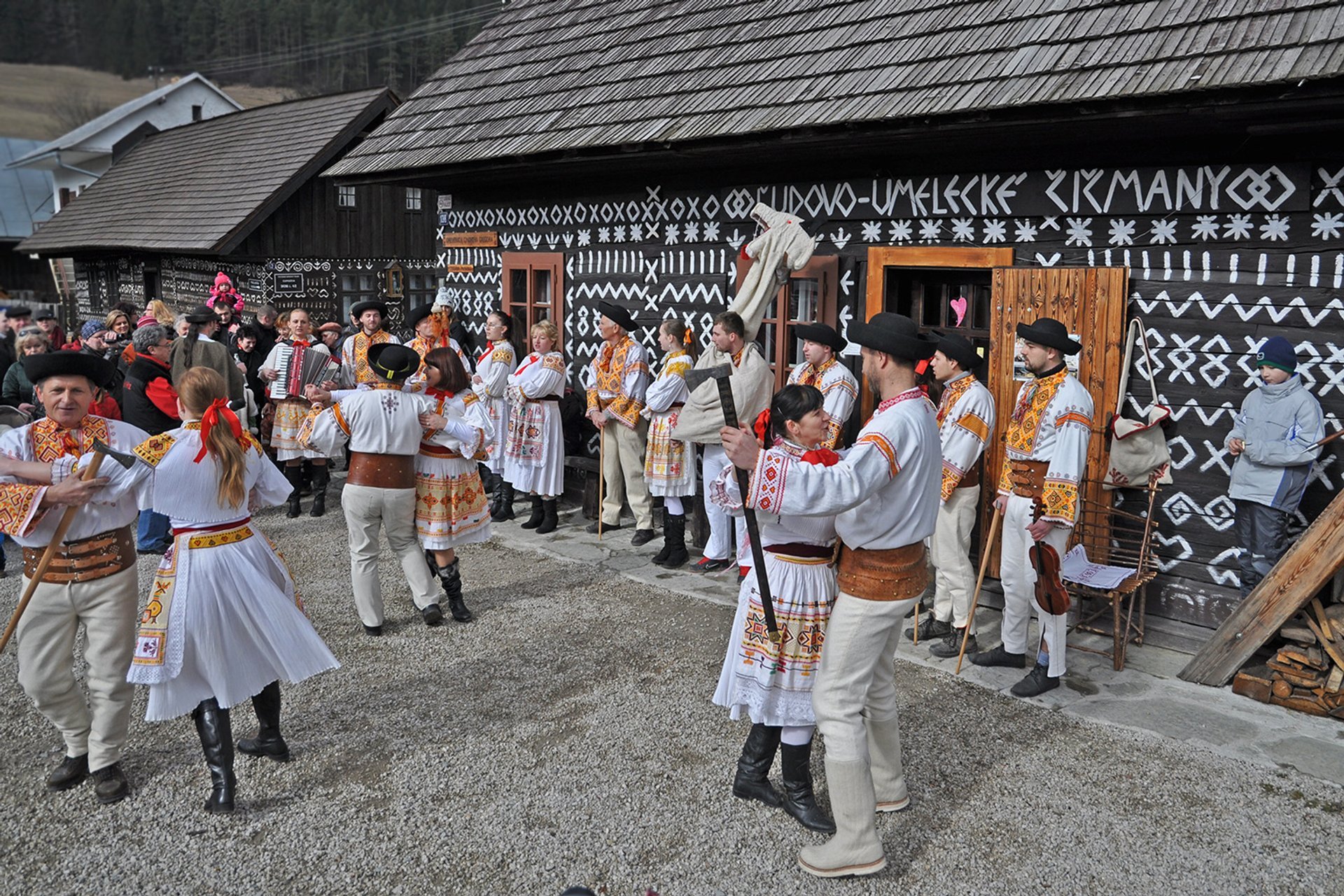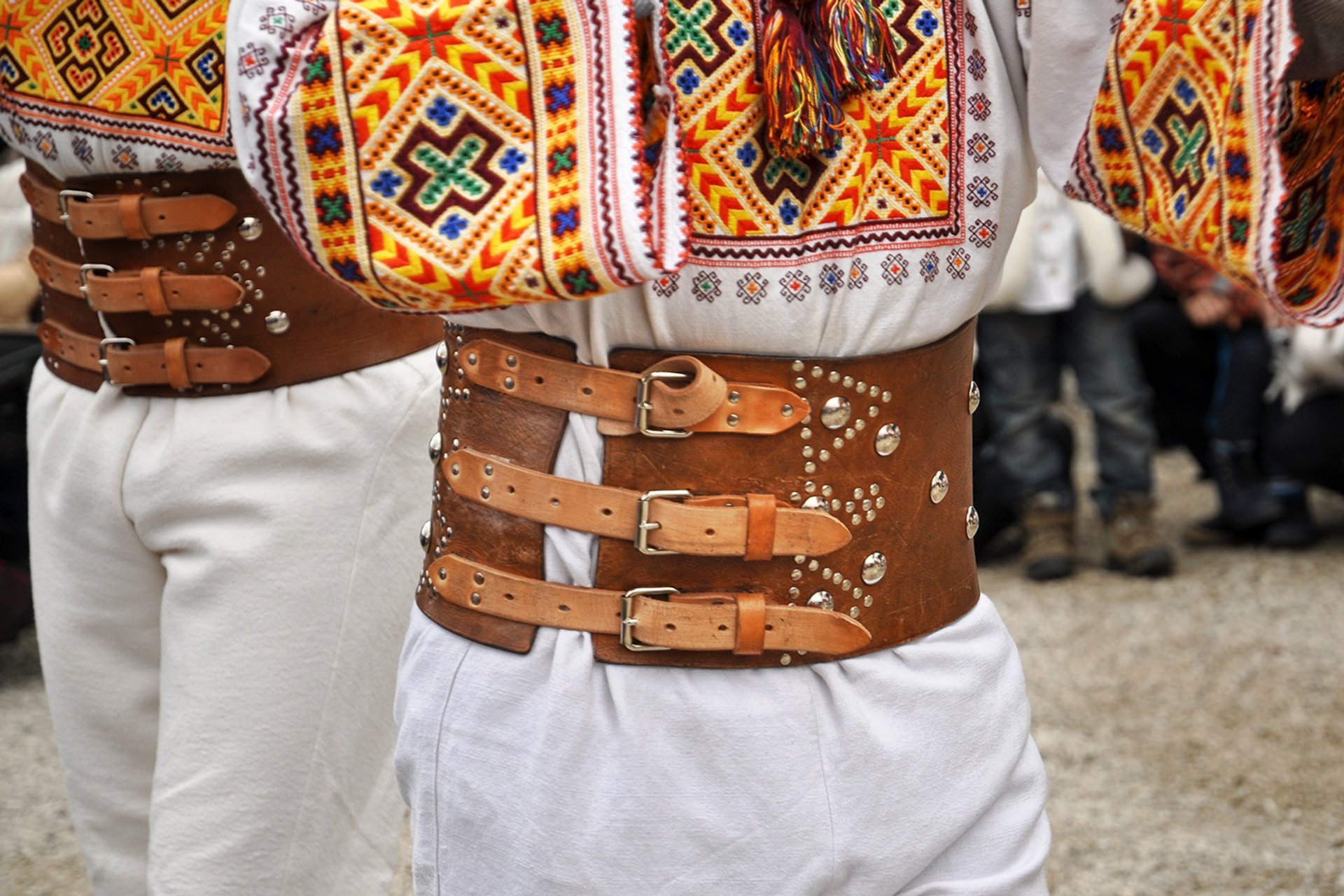 ©
www.milujemcestovanie.sk
Čičmany is a very cosy village located in the Žilina Region surrounded by the spectacular Strážov Mountains. The village is unique due to its black wooden houses with gorgeous white patterns on them, which look like lace. Indeed, Čičmany together with some other villages like Martin, Zuberec, Vlkolínec, Banská Štiavnica, and Bardejov are the best open-air museums in Slovakia.
The most popular occasion in Čičmany village is the Fašiangy Carnival. The Fašiangy Carnival is a Catholic Holiday which is celebrated all around Slovakia, but the real traditional spirit of the Fašiangy Carnival can be observed only in the countryside.
The Fašiangy Carnival offers lots shows with folk music, traditional dances, beautiful Slovak clothes, and much more. Not to mention tasty Slovak food and home-made spirits. It'a great chance to feel the real spirit of Slovakia, enjoy its culture, learn traditions, and communicate with locals. And yes, don't be afraid if you come across young guys who wear scary costumes. Wearing masks is an important tradition during the Fašiangy Carnival.
The celebration usually takes place around Ash Wednesday.
Find hotels and airbnbs near Fašiangy Carnival in Čičmany Village (Map)