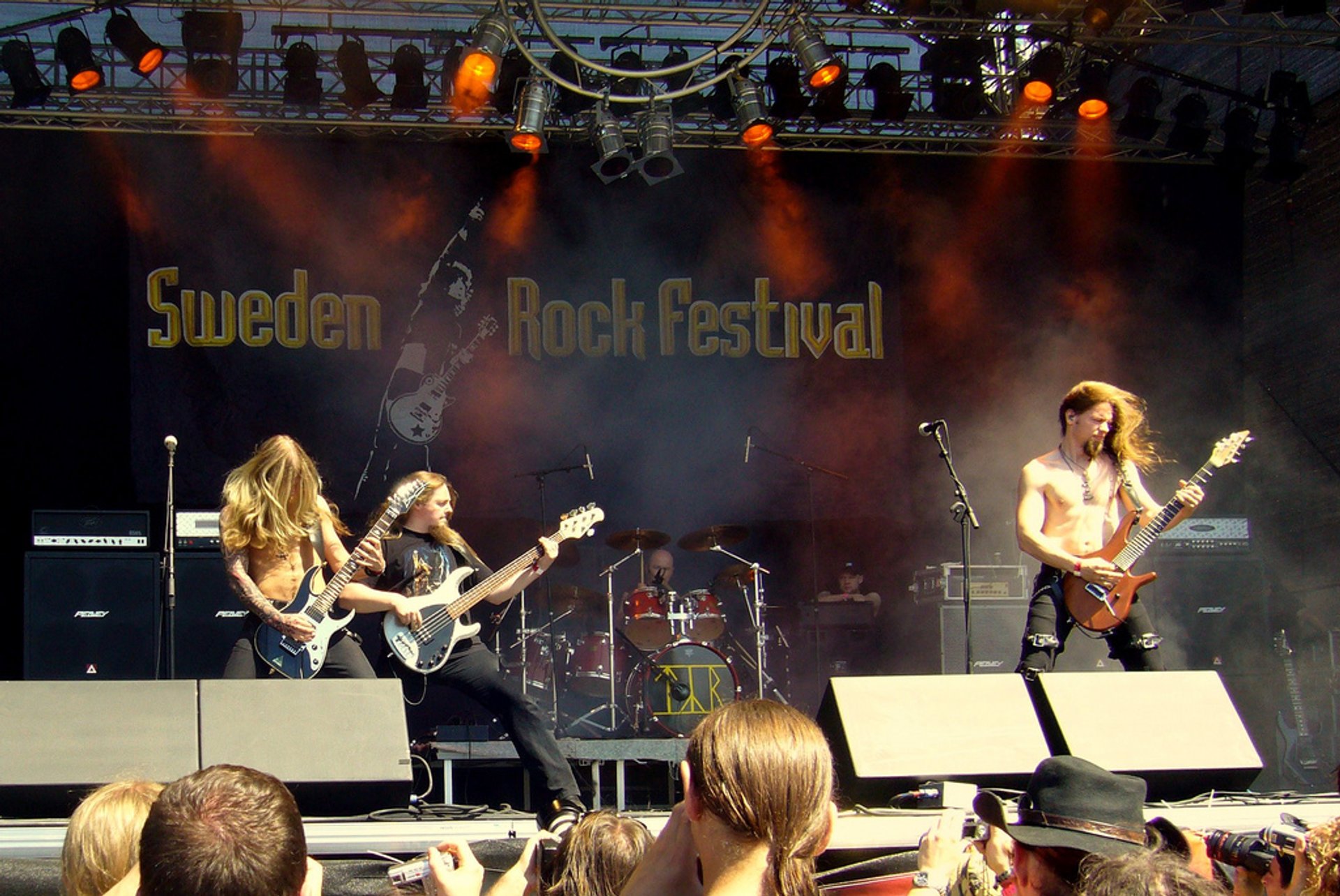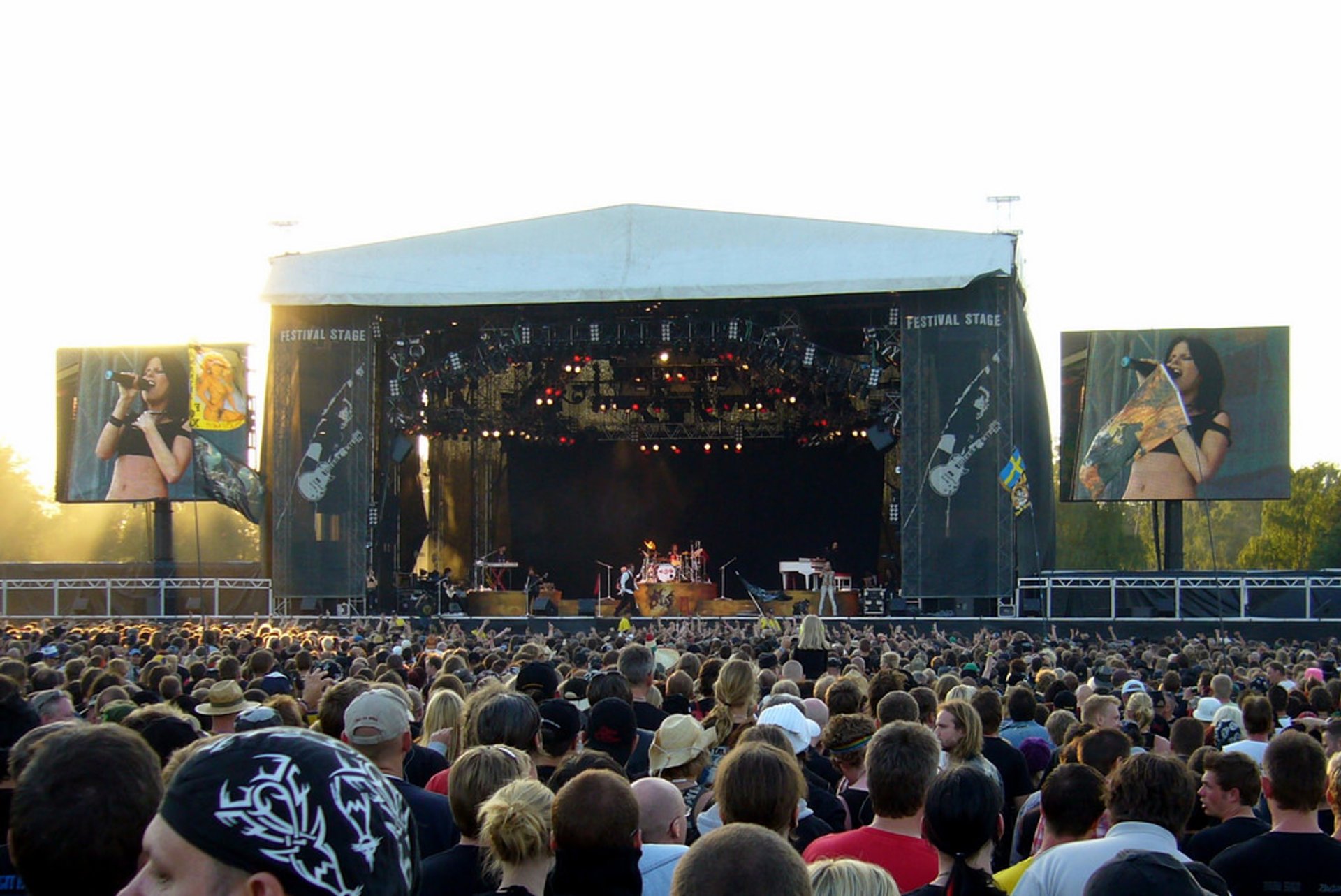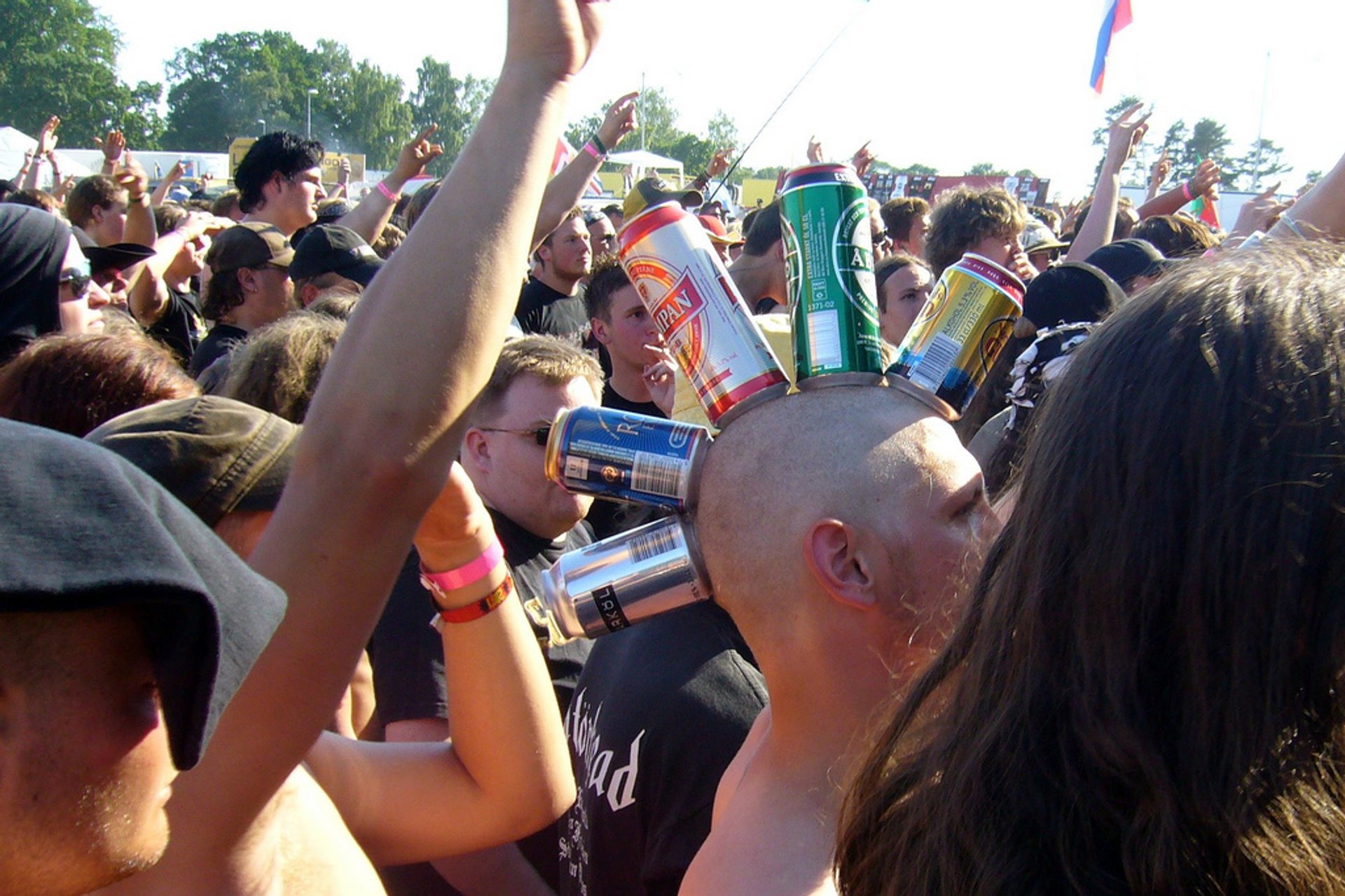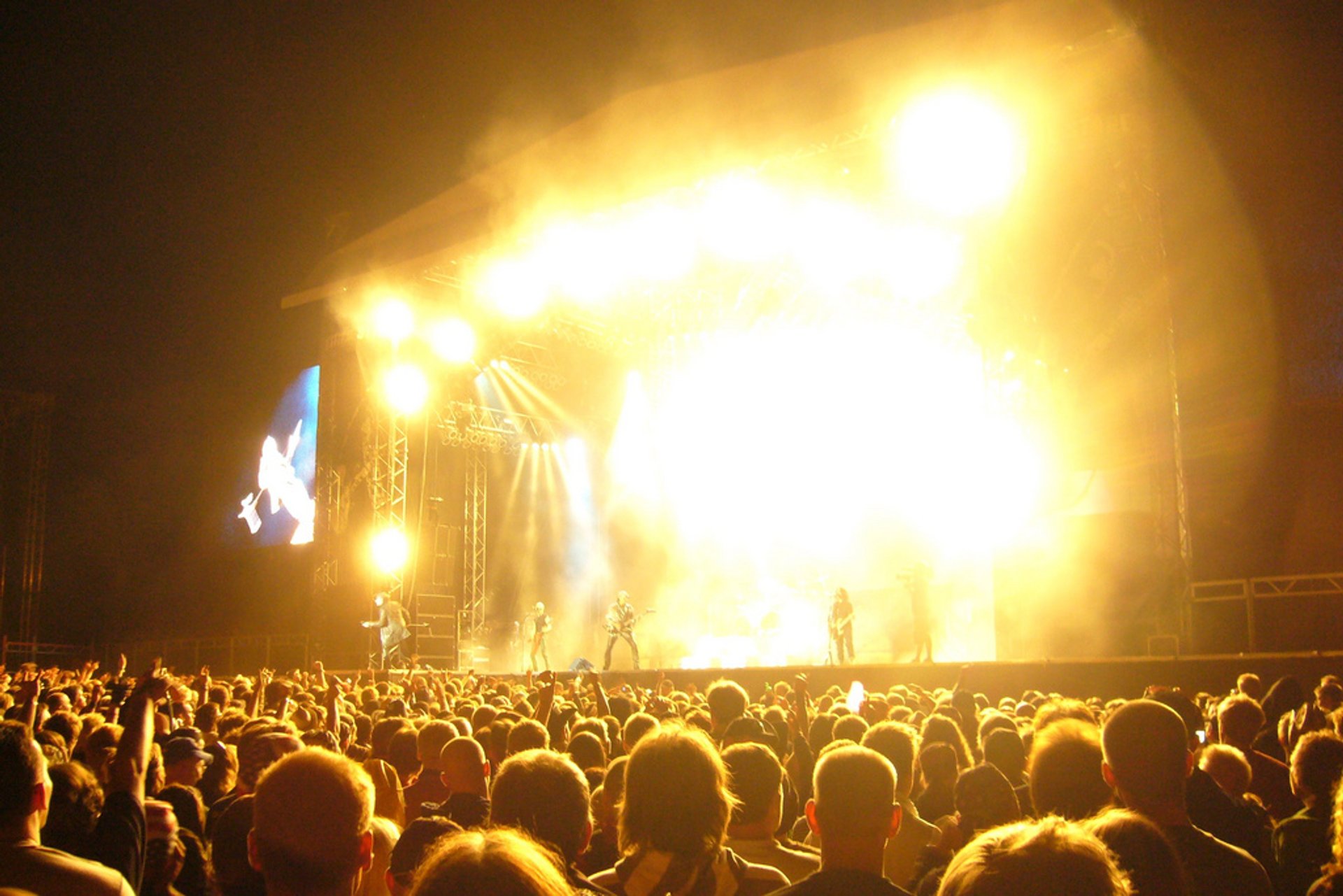 Sweden Rock Festival brings hard rock and heavy metal to the outskirts of Sölvesborg every summer. Despite its primary focus, the festival features diversity in both geography of artists and music genres which results in unique line-ups.
The festival launched in 1992 as a one-day event. Next year, it expanded to two days and had more bands. In the early 2000s, it reached peak popularity featuring bands like Aerosmith, Judas Priest, Scorpions, Mötley Crüe, Bruce Dickinson, Yngwie Malmsteen, Twisted Sister, Whitesnake, Uriah Heep, Deep Purple, Accept, Europe, Motörhead, Saxon, Nazareth, Poison, Status Quo, Lynyrd Skynyrd, Porcupine Tree, Kamelot, Def Leppard, Alice Cooper, ZZ Top, and Guns N' Roses. Over the four days, it hosts about 120 bands on its stage.
Despite being heavy and loud, Sweden Rock Festival is a family-friendly event and attracts many couples with children. For a full experience, festival-goest camp in places like Norje Boke Camping. Regulars usually have priority to book a spot.
Find hotels and airbnbs near Sweden Rock Festival (Map)