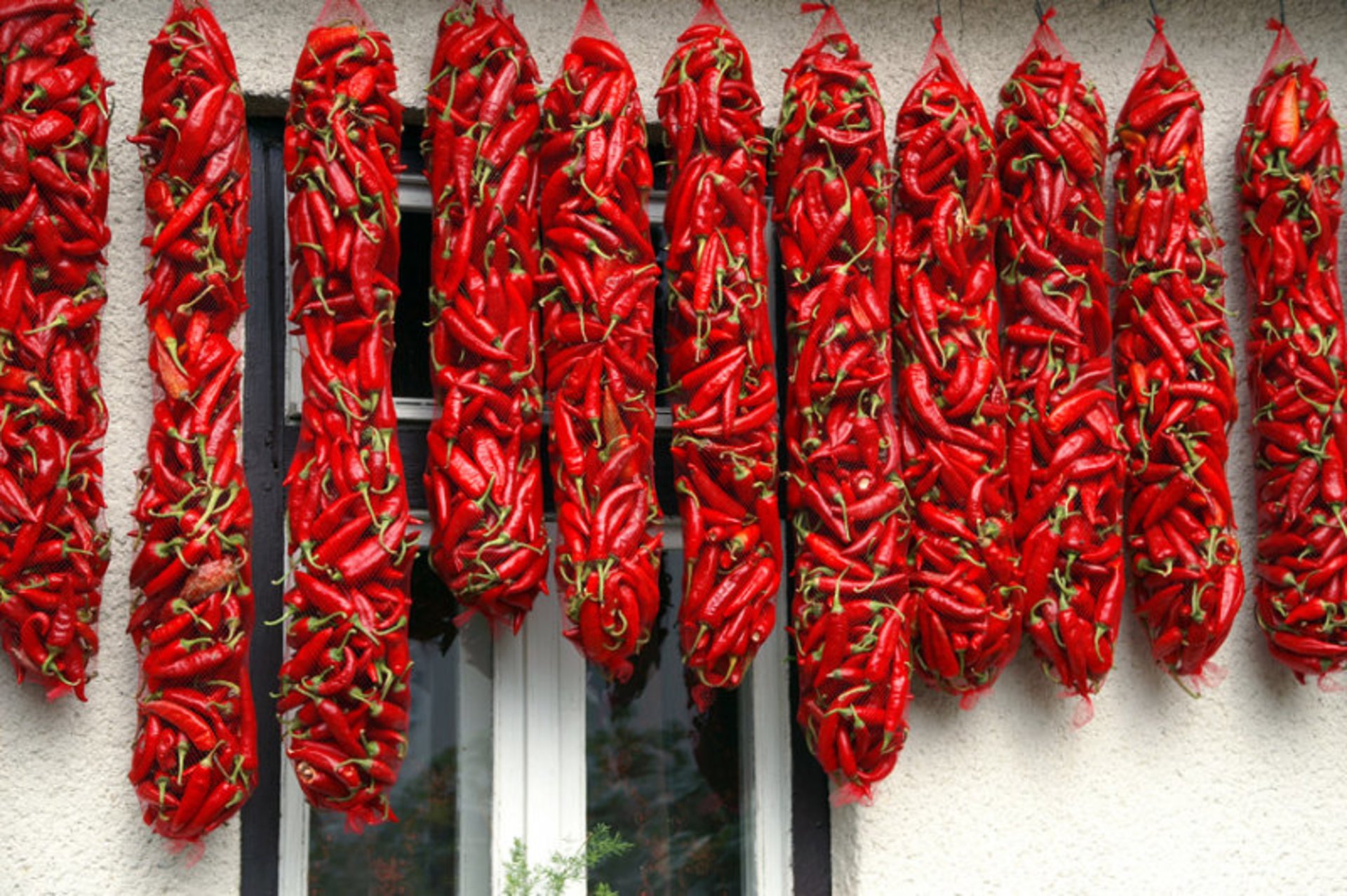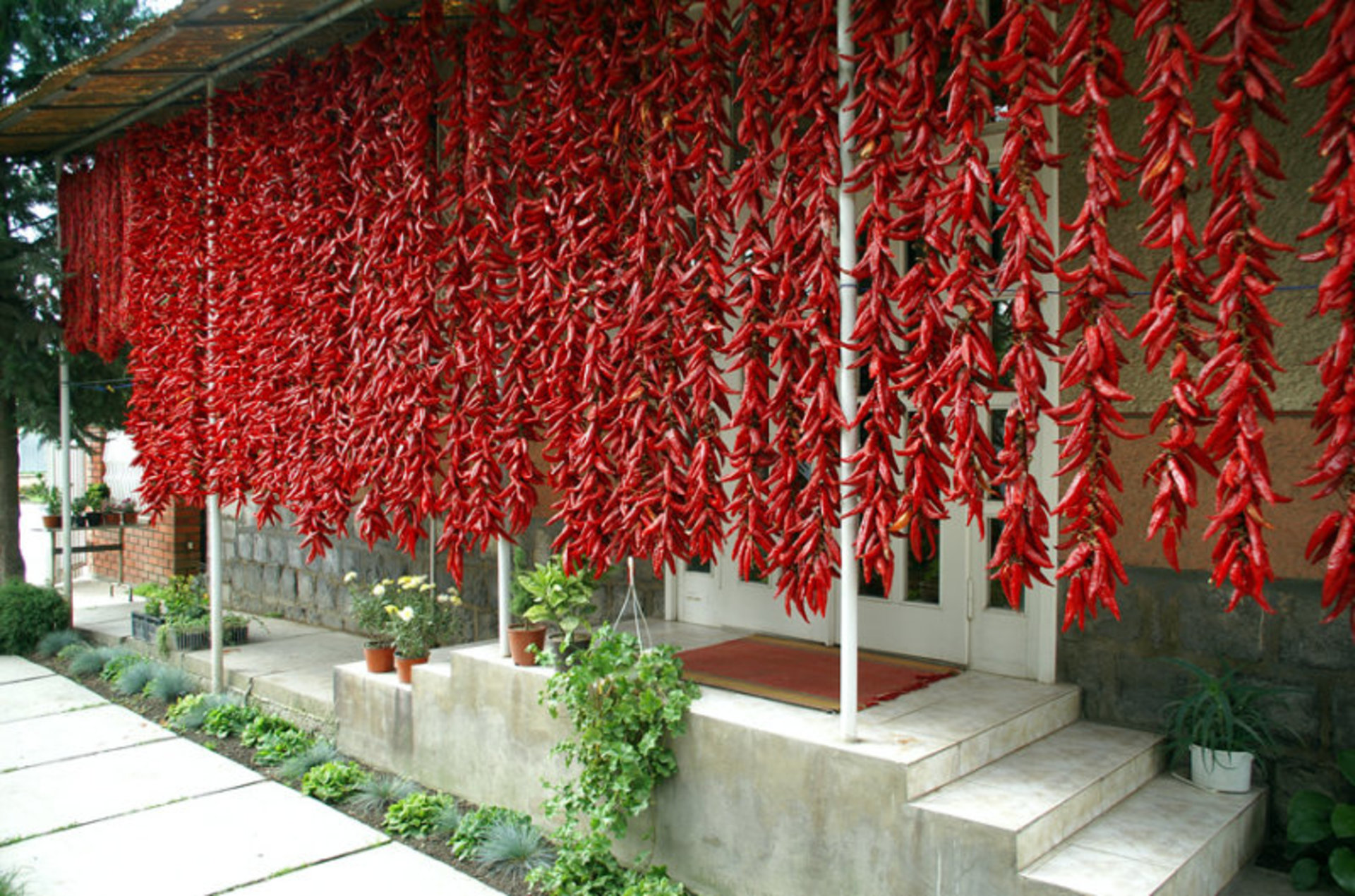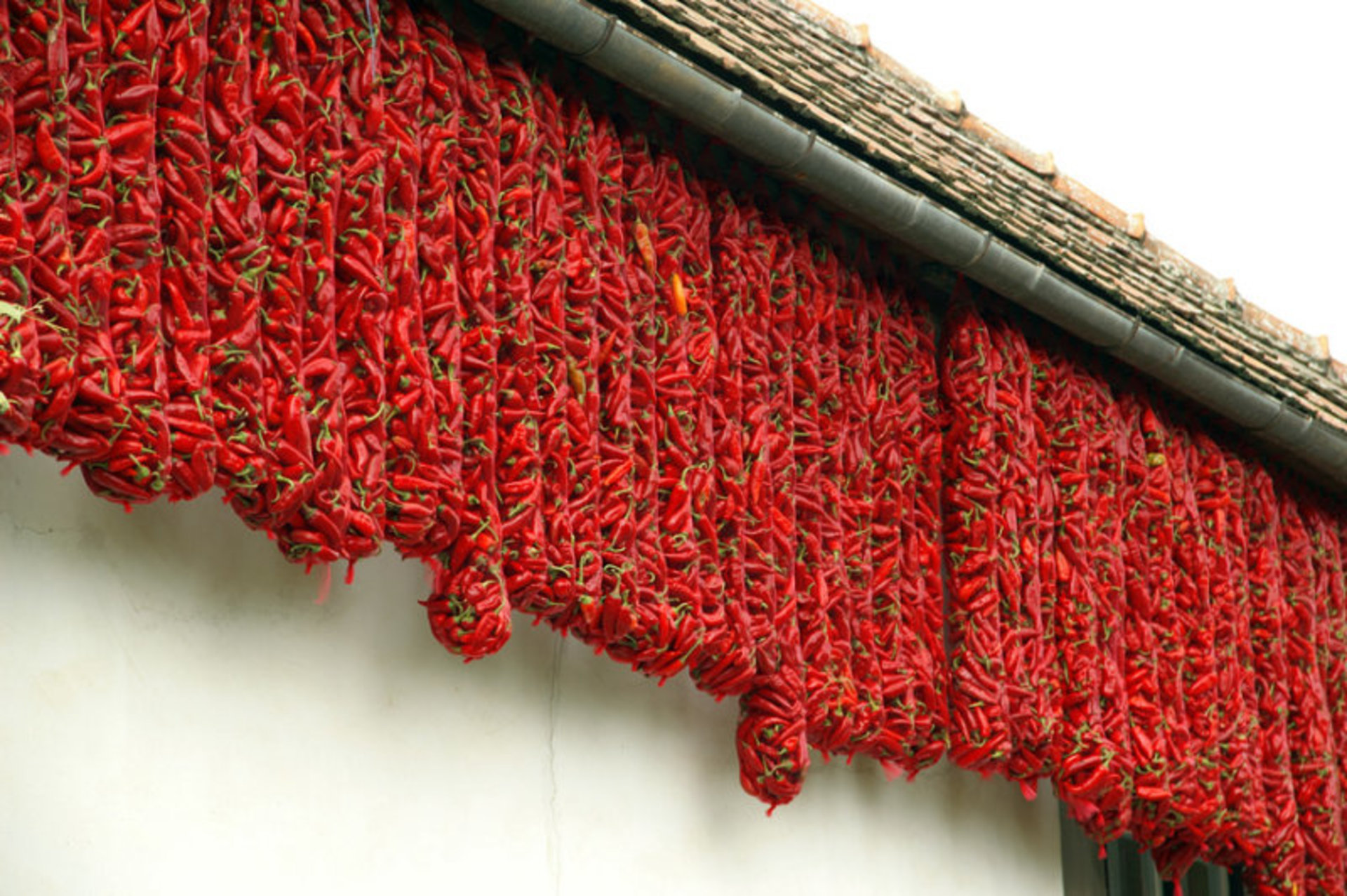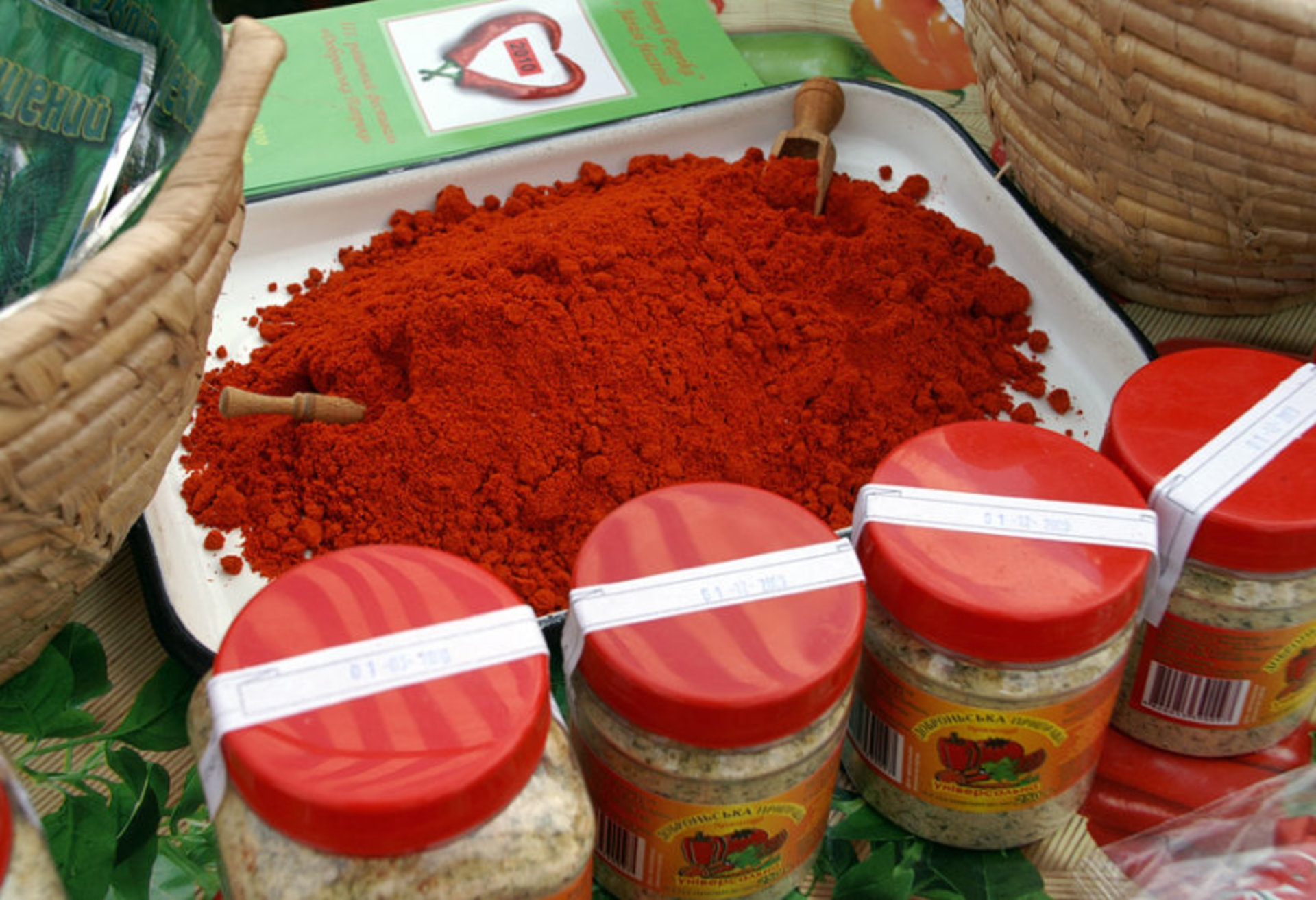 See accommodations nearby
Even though paprika isn't widely used throughout the rest of Ukraine, in Zakarpatska Oblast, this spice is a must-go ingredient in any dish, from soup to meat. The paprika capital is located in two neighboring villages in Ukrainian Transcarpathia—Velyka (Great) Dobron and Mala (Little) Dobron, 25 miles (40 km) south off Uzhhorod and next to the Hungarian border. The settlements share responsibilities: Great Dobron is in charge of the sweet paprika cultivation when Little Dobron operates as pepper drying grounds. So if you visit the latter in early fall, you'll witness a spectacular harvest.
Great Dobron produces tons of sweet red pepper. The cultivar is even called Dobronska paprika or the so-called "popryga." The crop is harvested on Great Dobron's plantations by the end of summer and transported to Little Dobron. Then, the peppers are threaded one by one into garlands or placed in long and narrow nets and hung outside to dry. Nearly every household in Little Dobron is decked out in bloody red pepper garlands from late August to mid-September. When dried, the peppers are milled and powdered into the favorite spice, which is sold at local markets or exported to Hungary.
Locals say paprika pepper farming is not easy, especially when they manually water the fields during hot and dry summers. Still, the villagers don't give up on the tradition since peppers are often their main source of income, particularly for the elderly. What's more, sweet paprika has long become a local brand, celebrated at the Dobronska Festival annually in mid-September.
Find hotels and airbnbs near Sweet Paprika Harvest (Map)