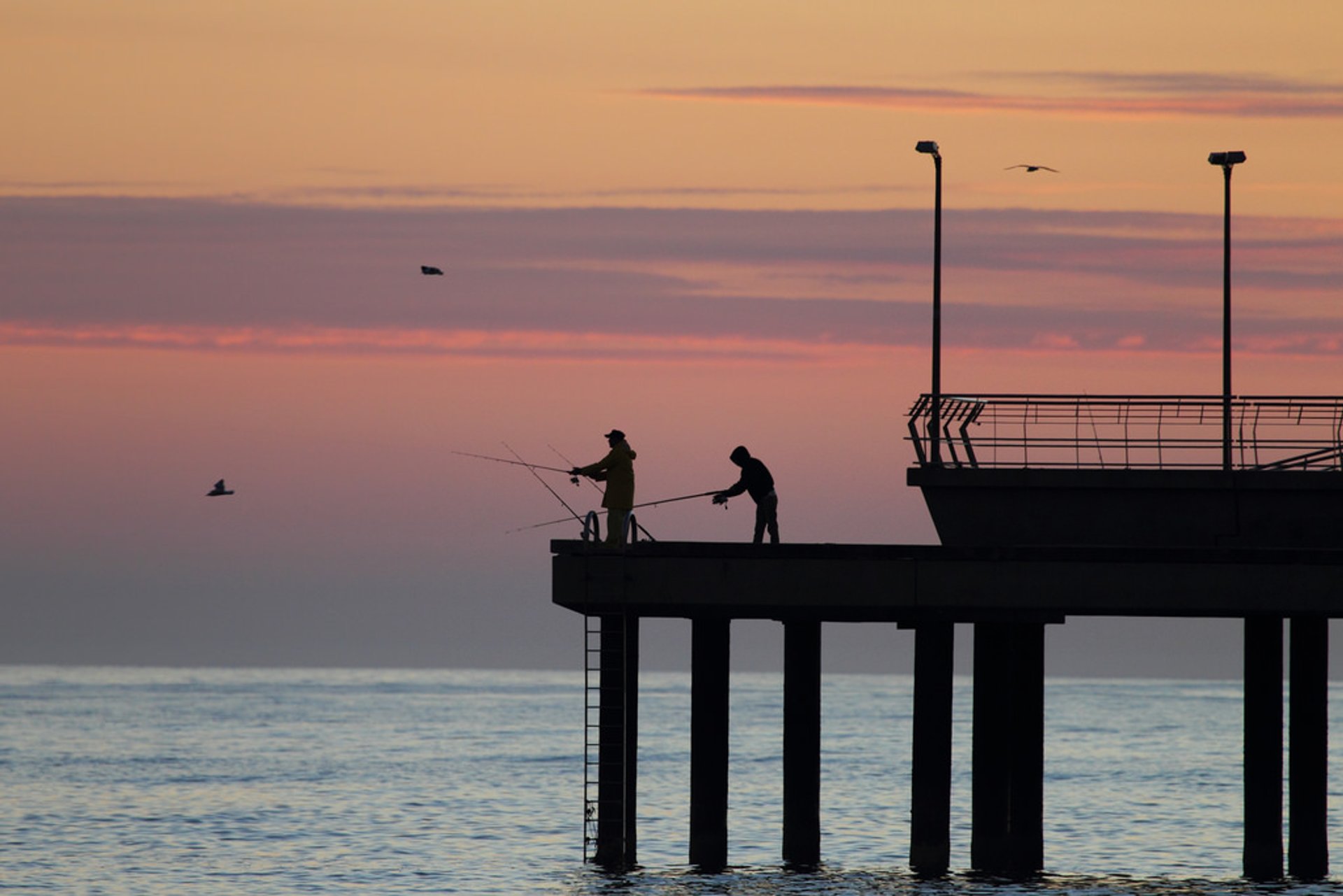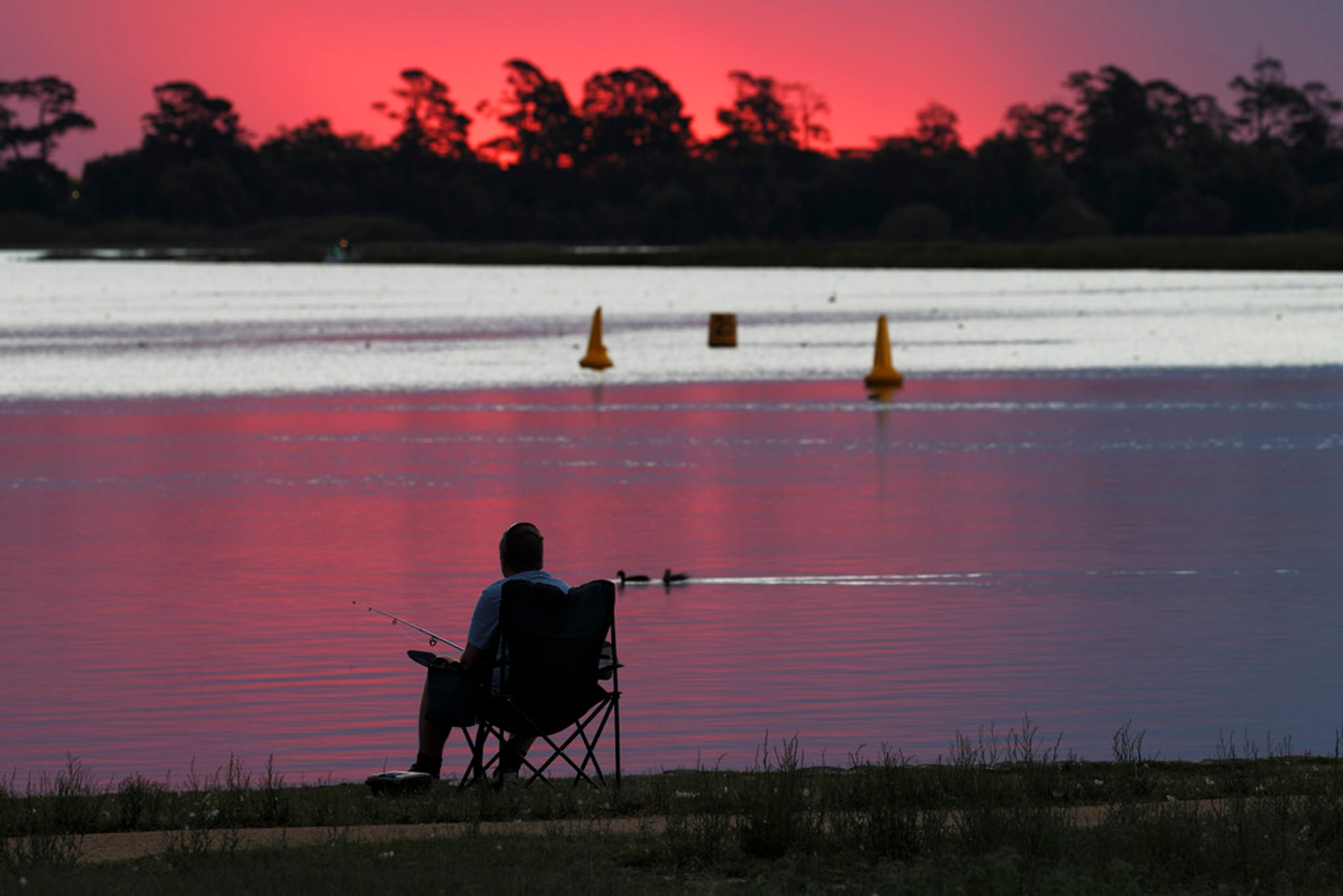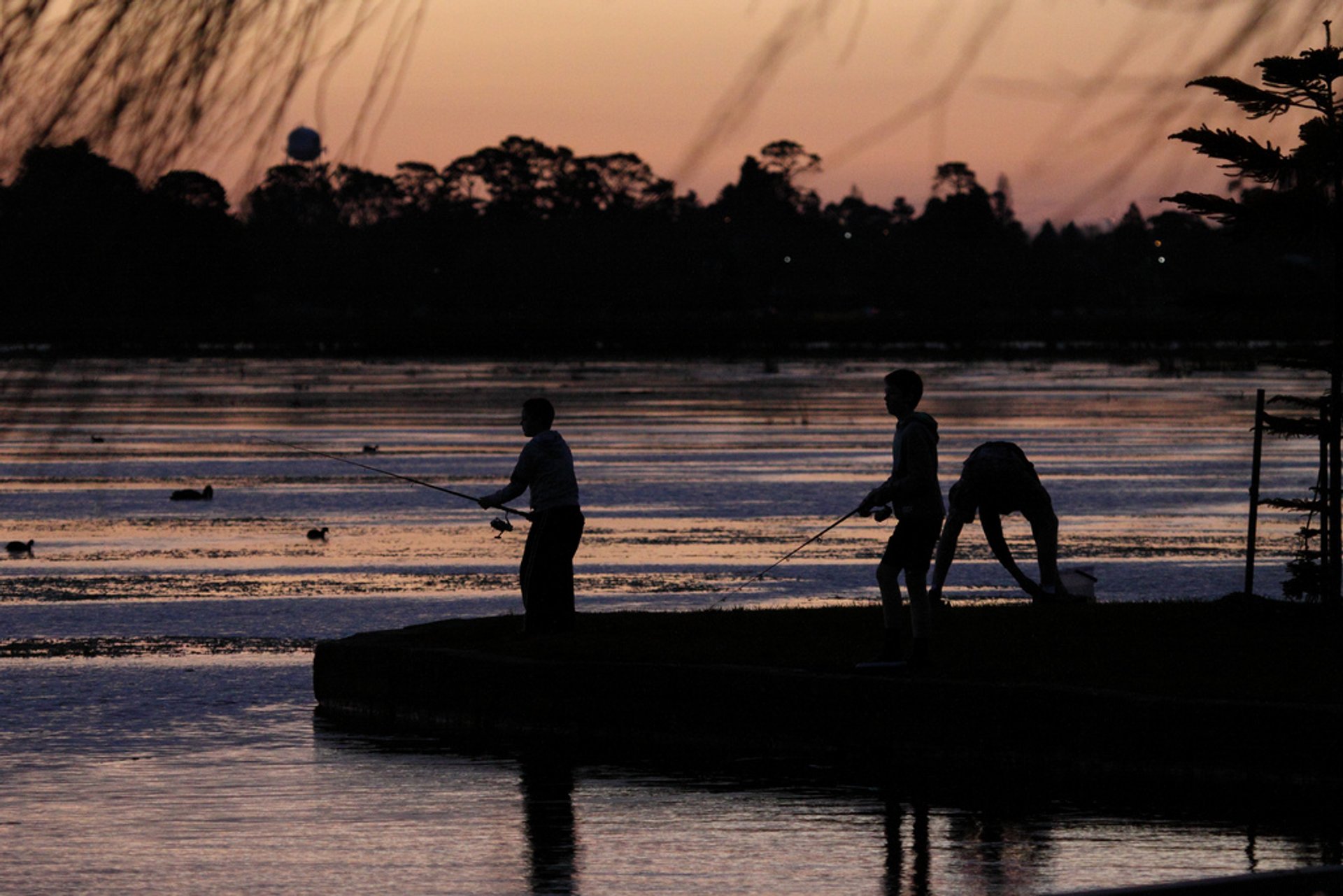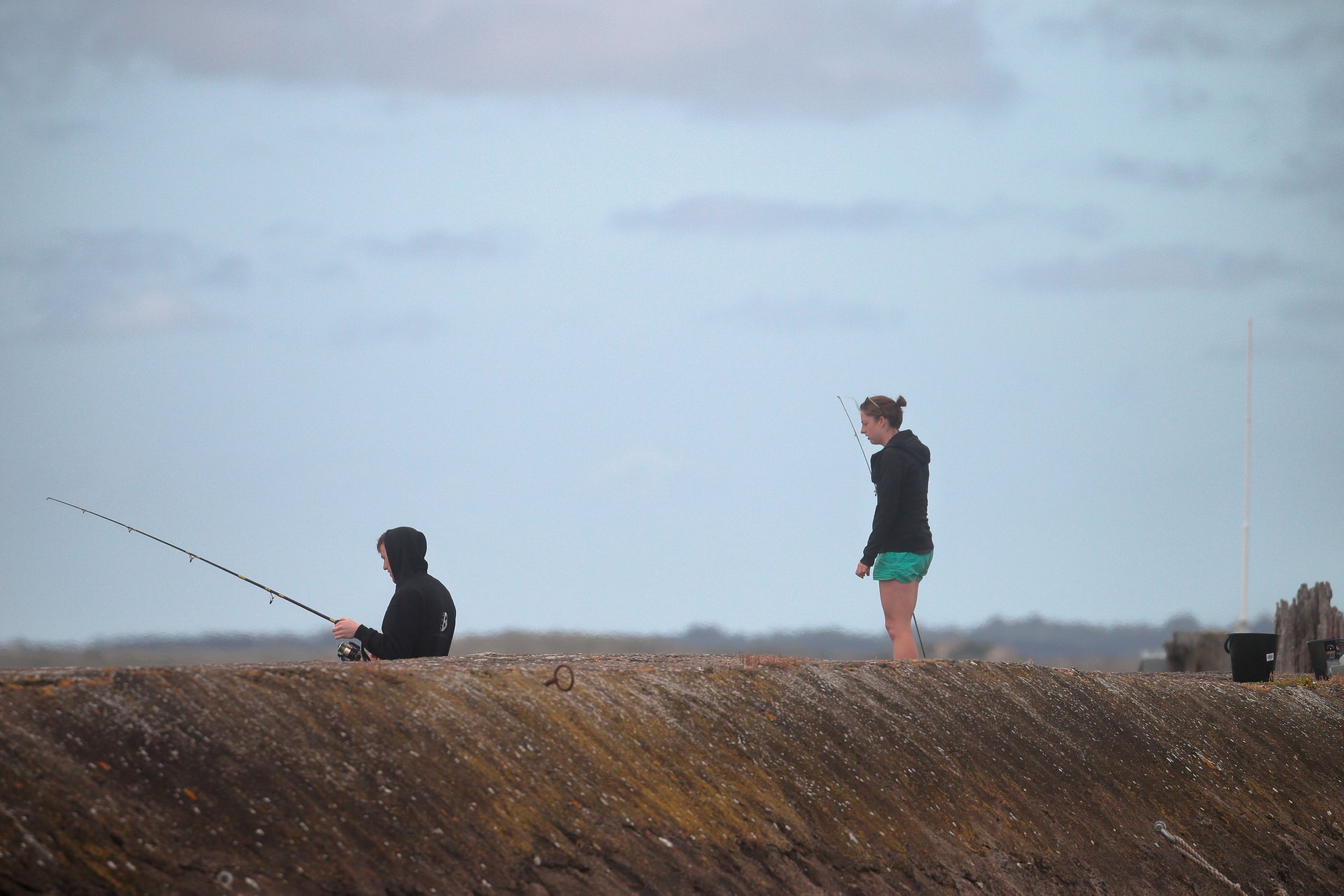 The Gippsland Region offers great lake fishing, river fishing, and shore fishing. You will be impressed with the access to fishing spots around Paynesville, Metung, Lakes Entrance, and Mallacoota.
You can fish on high-mountain rivers, for example, in High Country. It's worth remembering that Gippsland is 500 km of coastline, which is ideal for fishing. Among the most popular places to fish right from the beach is the Corinella and Western Port, with plenty of mullet and gummy sharks, spots near Wonthaggi, Venus Bay, and Inverloch. There, you can catch Australian salmon, mullet, and silver trevally from sheltered beaches, Ninety Mile Beach, and the surroundings. The other awesome places to fish are Blue Rock Lake, Lake Narracan, Lake Glenmaggie, Paynesville, Cowwarr Weir, and Lake Wellington.
There is a long list of fish species in pristine lakes and rivers of the Gippsland Region, most often bream, flathead, luderick, tailor, mulloway, confusion, perch, and salmon. If you want to enjoy trout fishing, keep in mind it is temporarily out of bounds to the public from the Queen's Birthday weekend in June up to early September. Also, you need to purchase a license in order to be able to fish on the Gippsland Lakes.
Find hotels and airbnbs near Fishing in the Gippsland Region (Map)