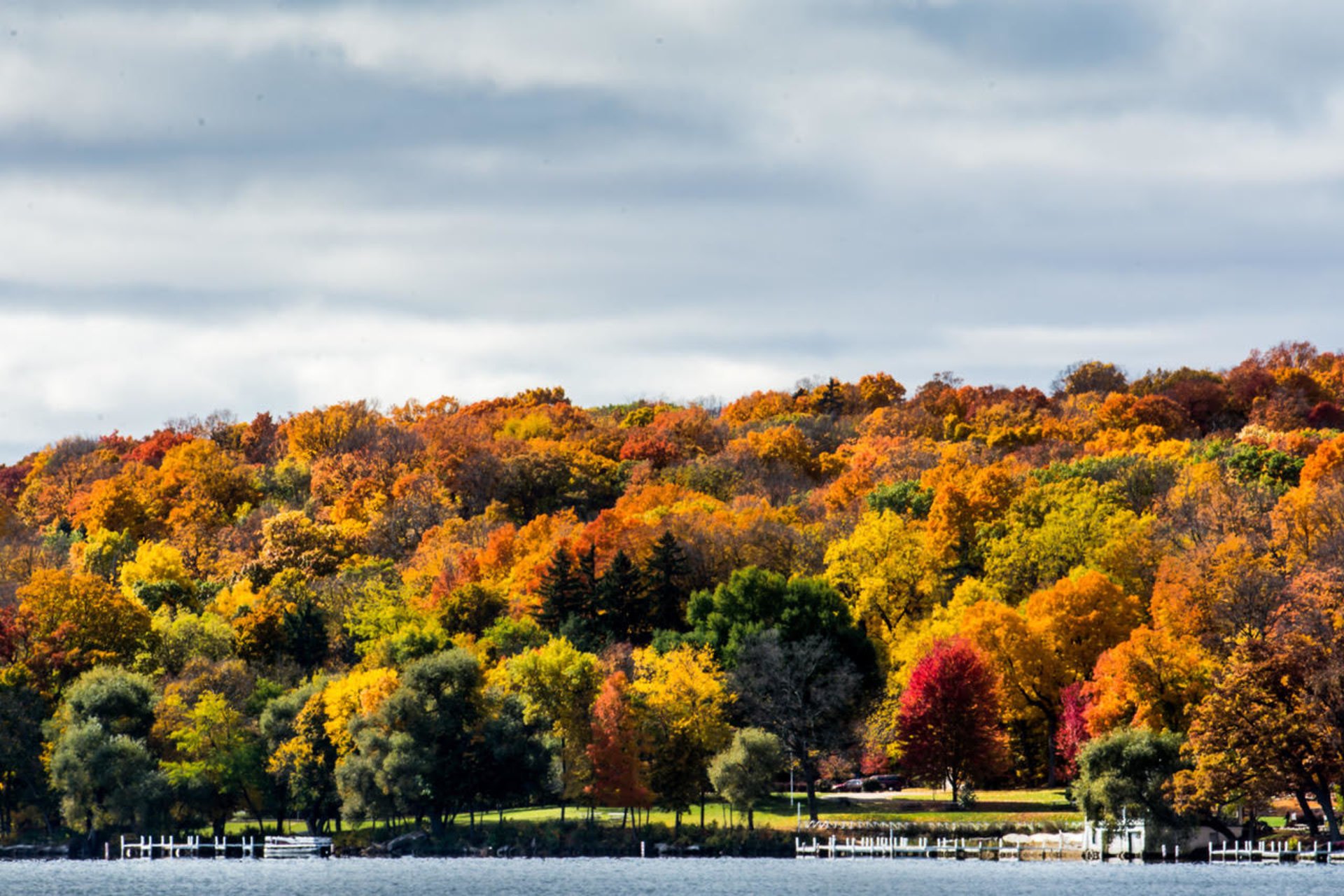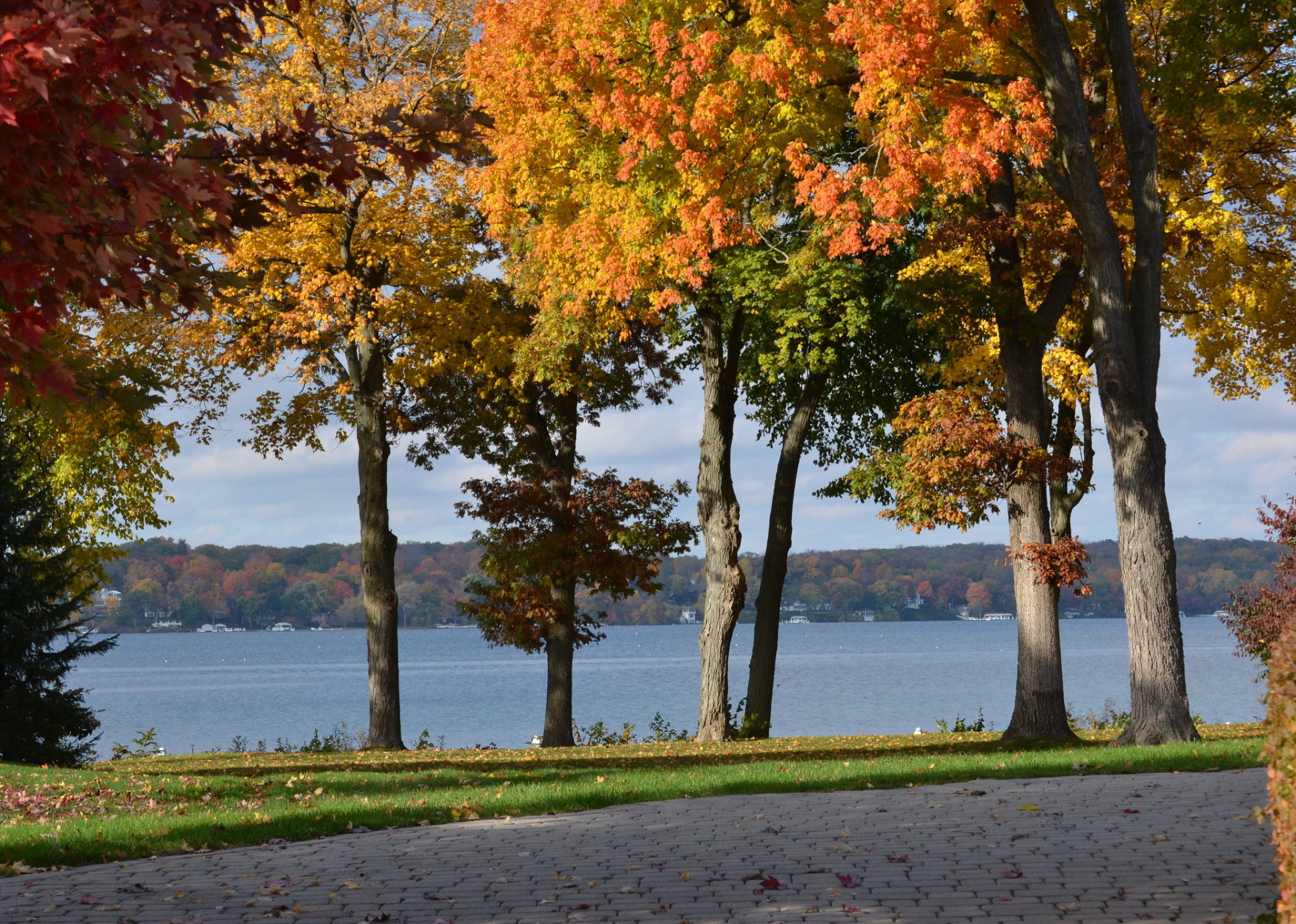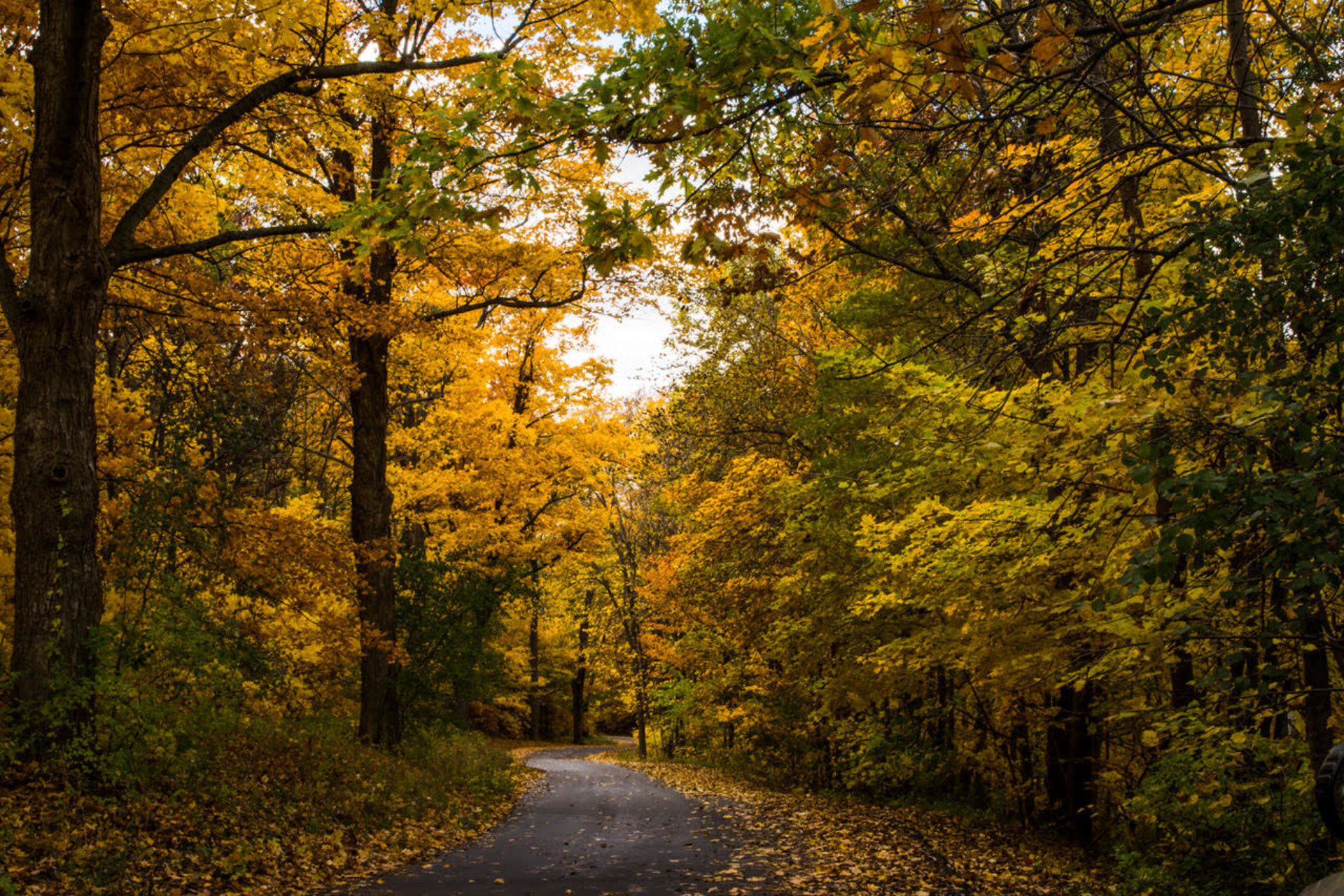 ©
Laimis Urbonas Photography
The city of Lake Geneva lies on the eponymous lake in the south of Wisconsin, about 50 miles (80 km) southwest of Milwaukee. The area's abundant nature is truly splendid during the peak fall foliage season, which typically runs between mid- and late October. Leaf-peepers can choose various ways to indulge in the vibrant beauty of the trees ablaze with color.
One of the favorite options is cruising on Lake Geneva and the neighboring Delavan Lake. You can capture unparalleled shots of picturesque fall color reflections in the water. Besides, your guide will tell you the story of all those neat houses along the Shore Path. Also, if you'd like to take a closer look at the buildings, you can stroll the 21-mile (34-km) walking way and take in the fall hues at your own pace.
Another exciting opportunity to view fall colors in the area is a scenic drive along Lake Geneva's Snake Road, aka Rustic Road 29 and a historical landmark. To get there, drive Main Street west of Lake Geneva and turn left from Highway 50 onto the Start of Rustic Road 29. The route winds across the woodlands until it returns to the Highway. Continue to drive westwards along WI-50 to Kishwauketoe Nature Conservancy in Williams Bay and explore the park's 231 acres (93 ha), painted with fall colors amidst ponds and rolling creeks.
Fall foliage train rides are loved by everyone regardless of age. Check out East Troy Railroad Museum, offering a 10-mile (16-km) trip with sweeping views. Find information on the schedule of the rides, fares, and other essentials on the official website, mentioned in the External Resources below.
Additionally, for the lovers of active weekends, the area offers dozens of fun activities. Consider biking and golfing at Grand Geneva Adventure Center, go horseback riding with Dan Patch Stables, try ballooning with Lake Geneva Balloon Company, or have fun in the brilliant canopies with Lake Geneva Ziplines & Adventures. Also, you can join harvesting processes at local orchards and wineries. Lastly, don't hesitate to rent a classic car or a scooter and have more adventures.
To summarize, Lake Geneva promises an exciting fall foliage getaway with diverse entertainment. Our final recommendations to ensure the best experience are to monitor Wisconsin's latest fall color reports in the External Resources and book a stay nearby from the accommodations map.
Find hotels and airbnbs near Lake Geneva Fall Colors (Map)