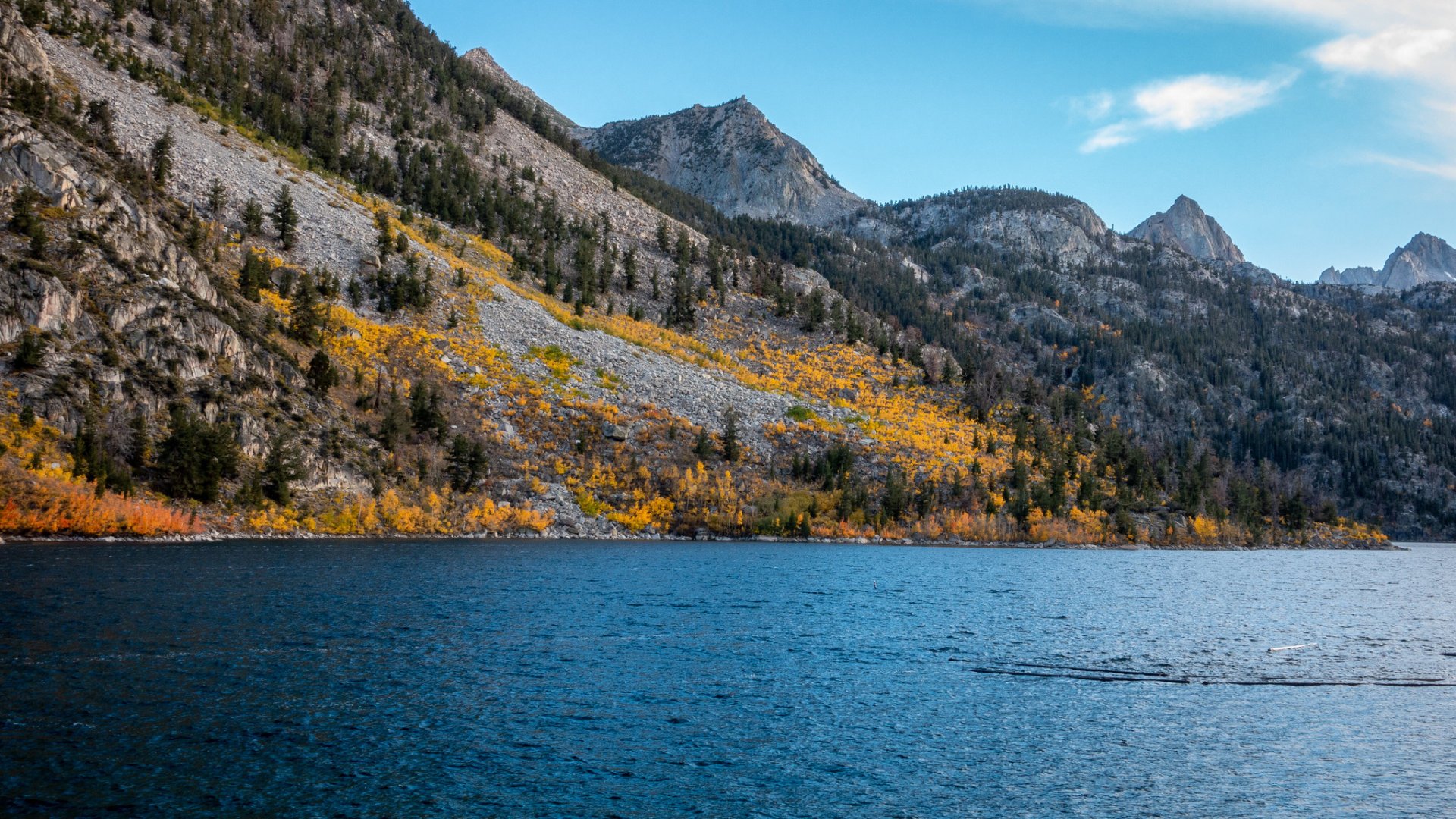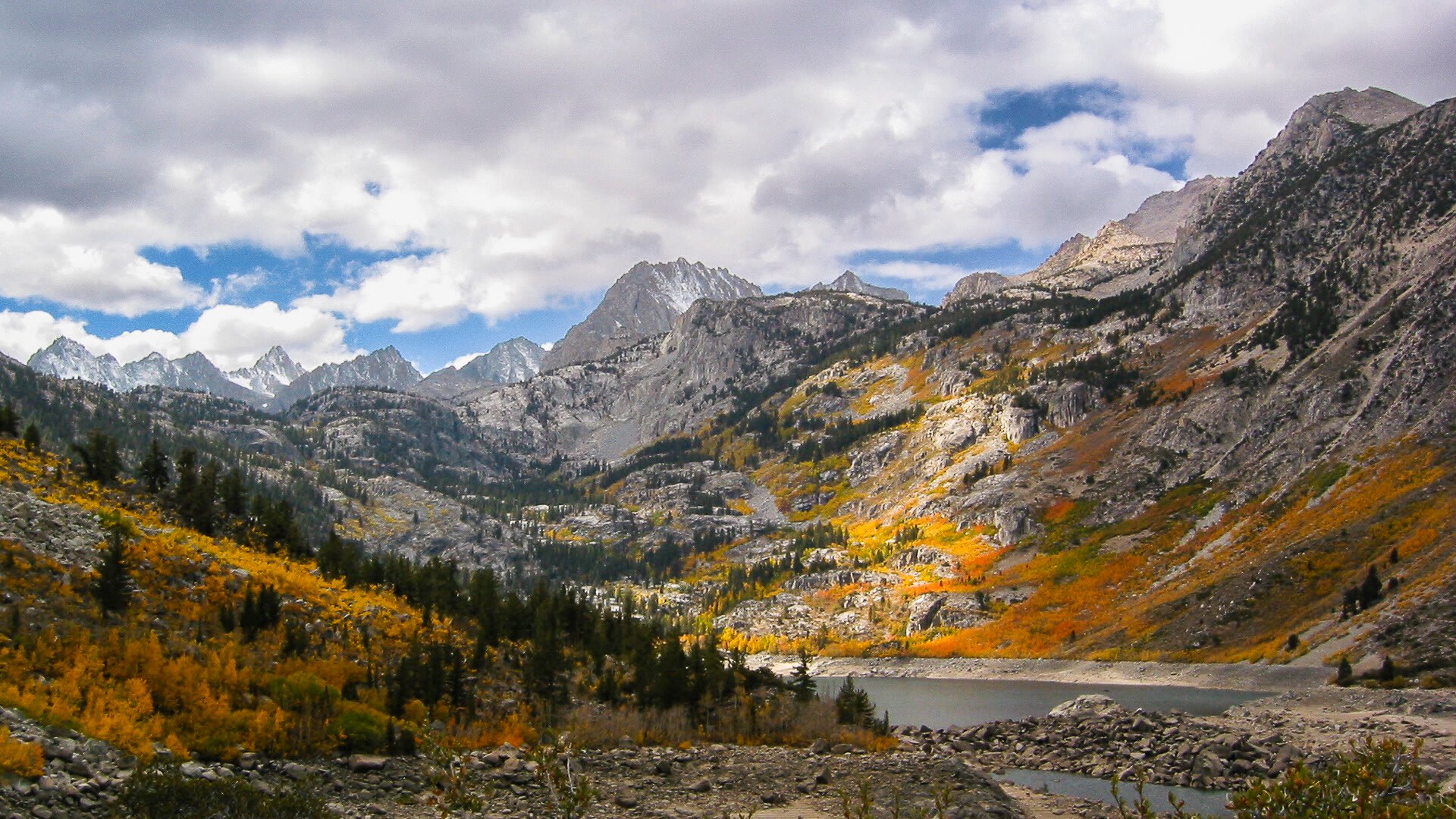 Fall Colors at Lake Sabrina
Lake Sabrina is a part of the Bishop Creek Canyon–one of the state's top destinations for enjoying the fall foliage. If you drive along CA Highway 168 W., you'll eventually reach the lake, which got its name from Mrs. Sabrina Hobbs, the wife of the first Manager of Nevada Power Company. There are several names to pronounce the lake's name, but we suggest you learn it from the locals when you arrive at the spot.
Visitors are guaranteed to get a fairytale experience and witness bright rusty colors and amber hues, accentuating the natural beauty of the craggy landscape. Nowadays, Lake Sabrina is among the most suitable spots for taking photos. Every vista differs, but in general, the contrast between cold-blue shadows and golden sunlit trees works its magic.
When you arrive at the place, you have several options for spending your time. First, there is a picturesque hiking trail along the lake side, so feel free to sign up for that challenge. Then, there is a family-friendly cafe, serving as an amazing dessert-stop spot. Lastly, you can relax by throwing a picnic on the lakeshore with your loved ones. Whichever option you end up choosing, you will have a wonderful time.
When to go
The best time to see fall foliage around Lake Sabrina is mid-September through early October. It is during this time that leaves start changing color. The area reaches the peak of brightness at the end of September and in the first days of October. So plan your trip in advance and don't forget to book your accommodation beforehand as Lake Sabrina is extremely busy this time of year.
Find hotels and airbnbs near Lake Sabrina Fall Colors (Map)