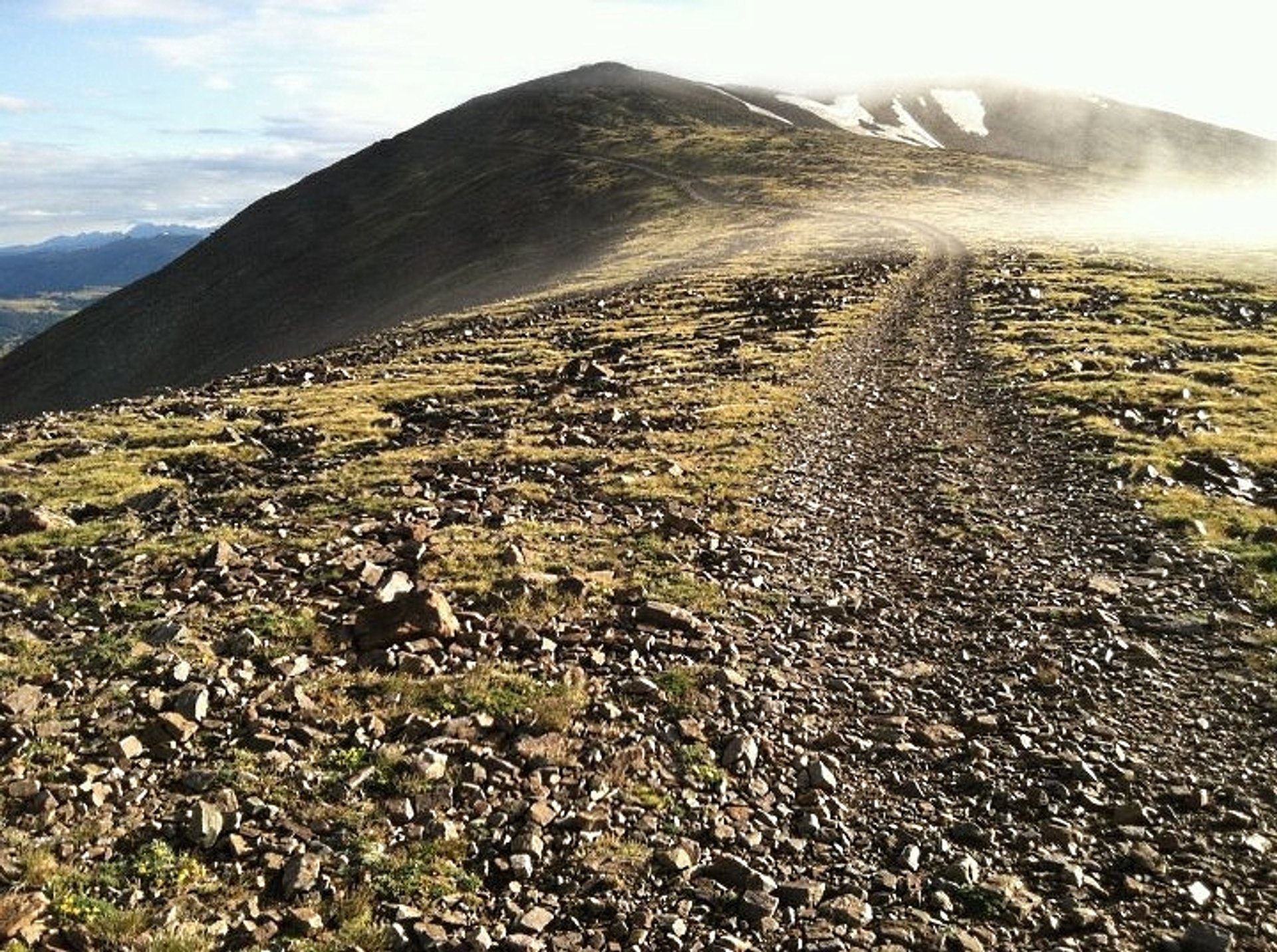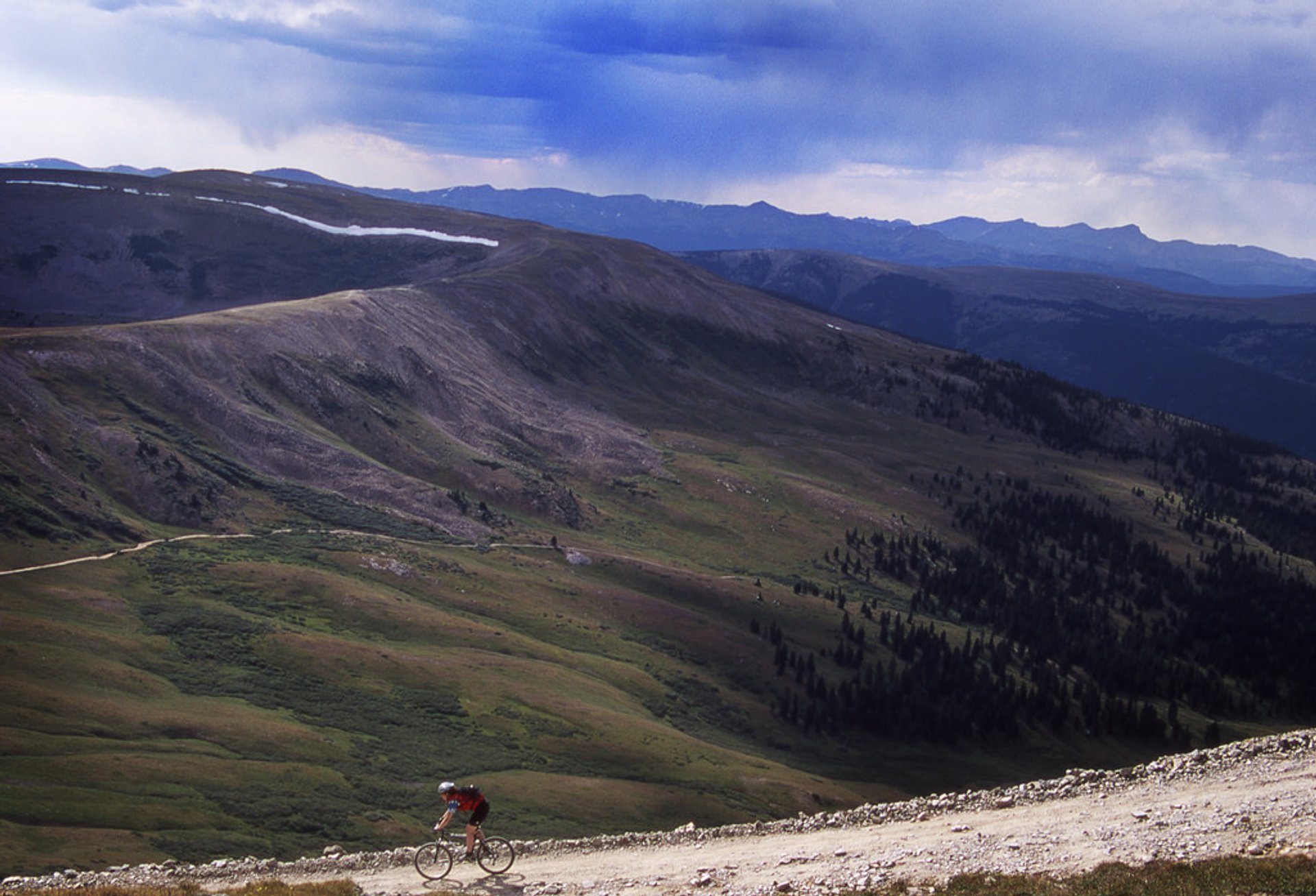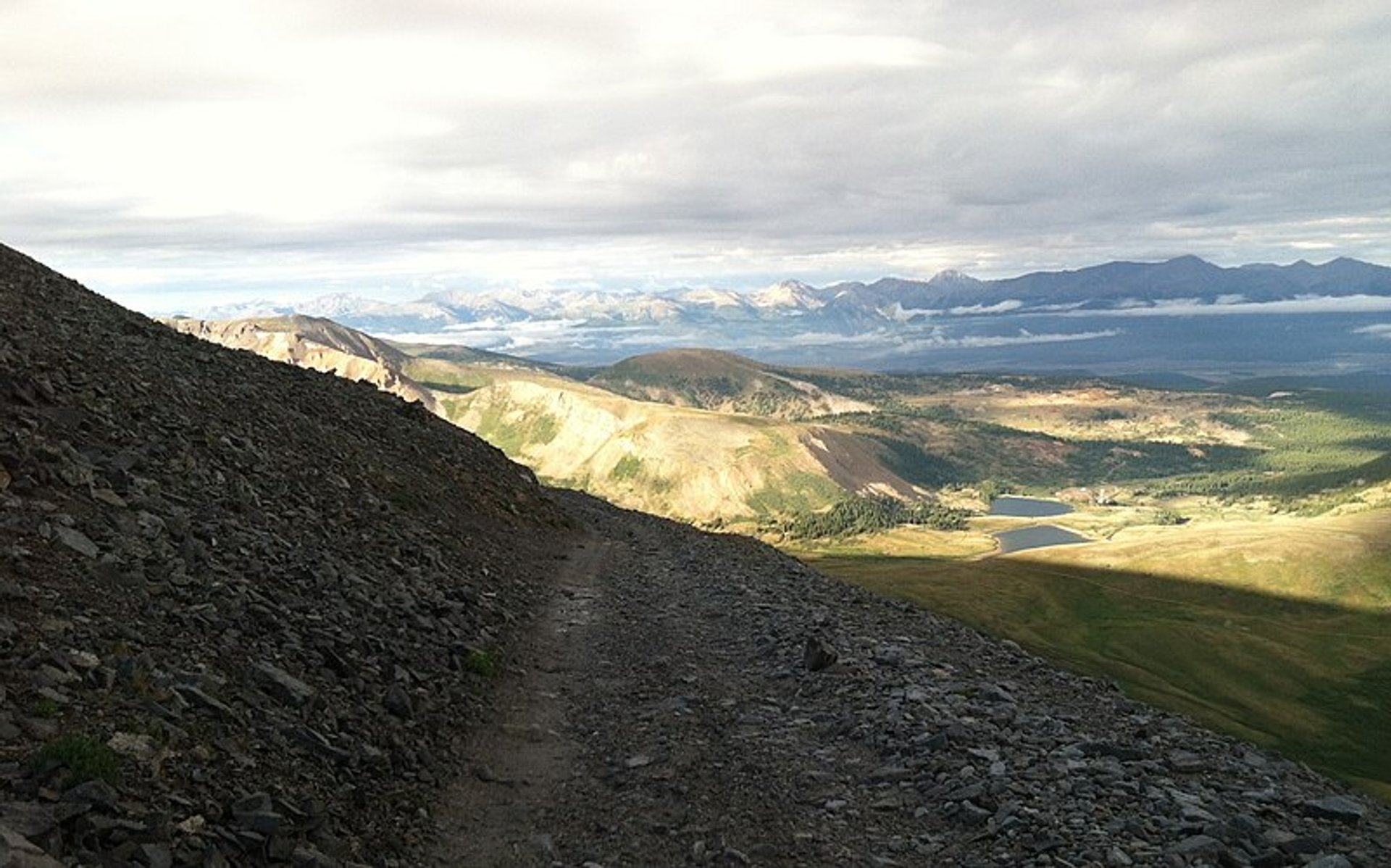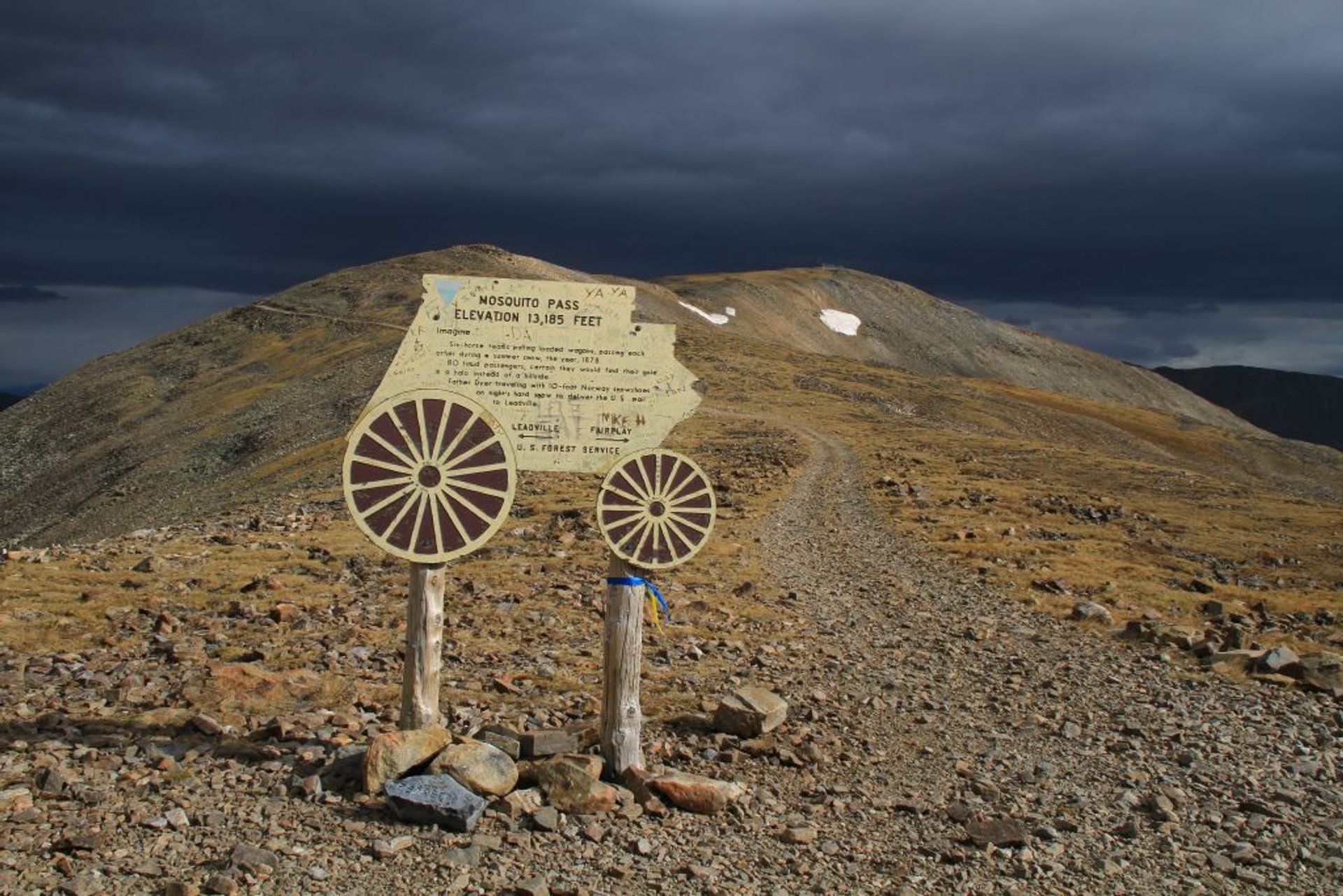 Mosquito Pass is located in the Mosquito Range, on the border between Lake and Park counties in Central Colorado. It lies on the divide between the Arkansas and South Platte Rivers, east of the Continental Divide. With an elevation of 4,019 m (13,185 ft), Mosquito Pass can be crossed only on foot, or by a 4WD car that can overcome a stream crossing, rocky terrain, and a steep climb. The dirt road over the pass is called the "highway of the frozen death" because of extremely dangerous patches of ice. It is generally passable only during summer months roughly from late July through September. During the winter, frequent snowstorms and blizzards cover the road with lots of snow making it impassable.
Mosquito Pass road is one of the highest mountain roads in the state, and it is in poor condition. It can be reached from Colorado Highway 9, north of Fairplay over to the town of Leadville. The name of the pass and nearby town of Mosquito came from a town meeting where a mosquito was crushed between pages of a book. Thus Mosquito has become the only name townsfolk could agree on, according to a local legend. Another legend says that Judge Wilbur F. Stone could not decide on a name for his mining company until a mosquito landed on the blank space, providing a name for both the company and the entire mountain range.
Even in the summer, the trail is often covered with mist that limits visibility. During a storm the road may be impassable even for a high clearance 4WD vehicle. Mosquito range is a popular destination for climbing, hiking, and mountaineering.
Find hotels and airbnbs near Mosquito Pass (Map)