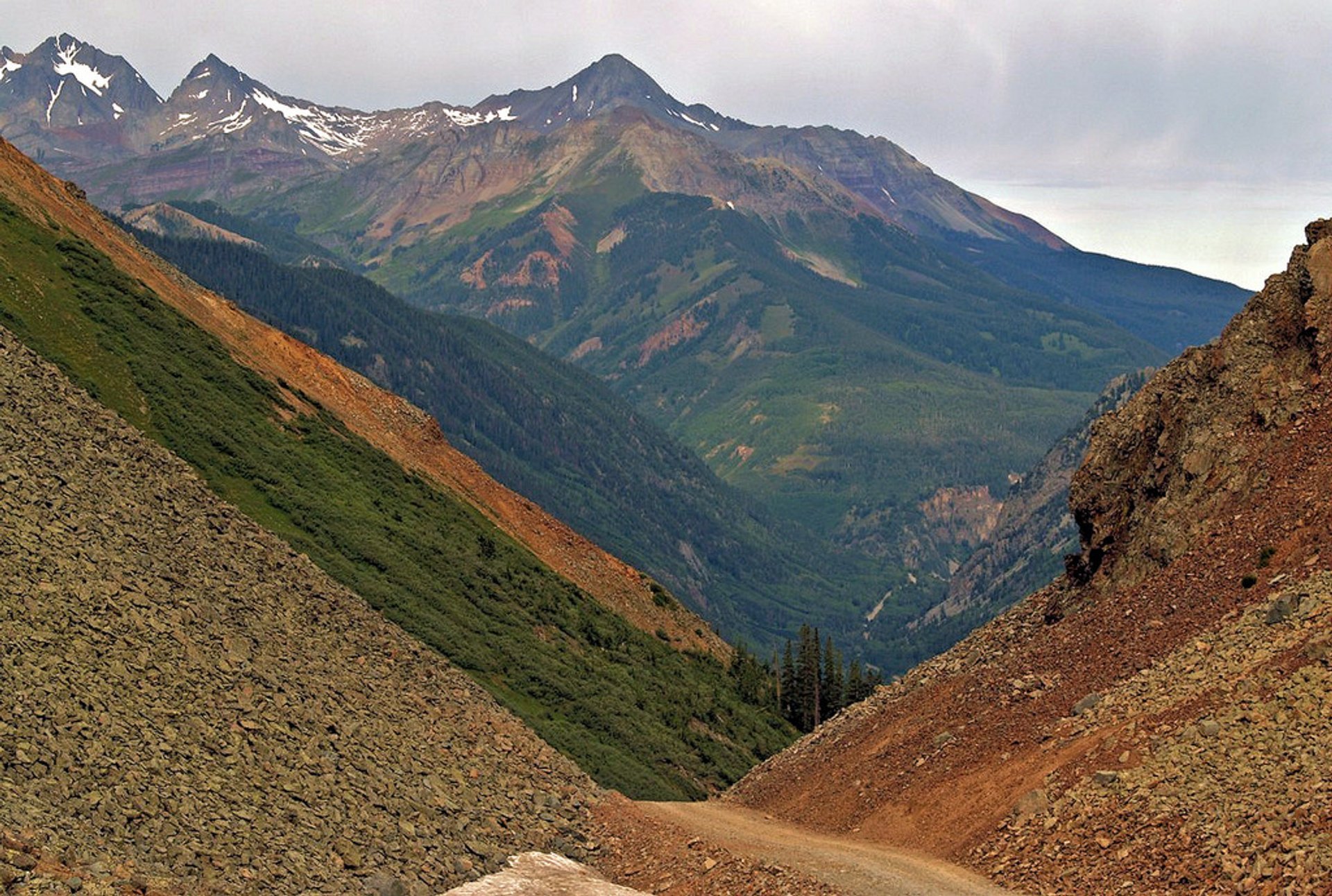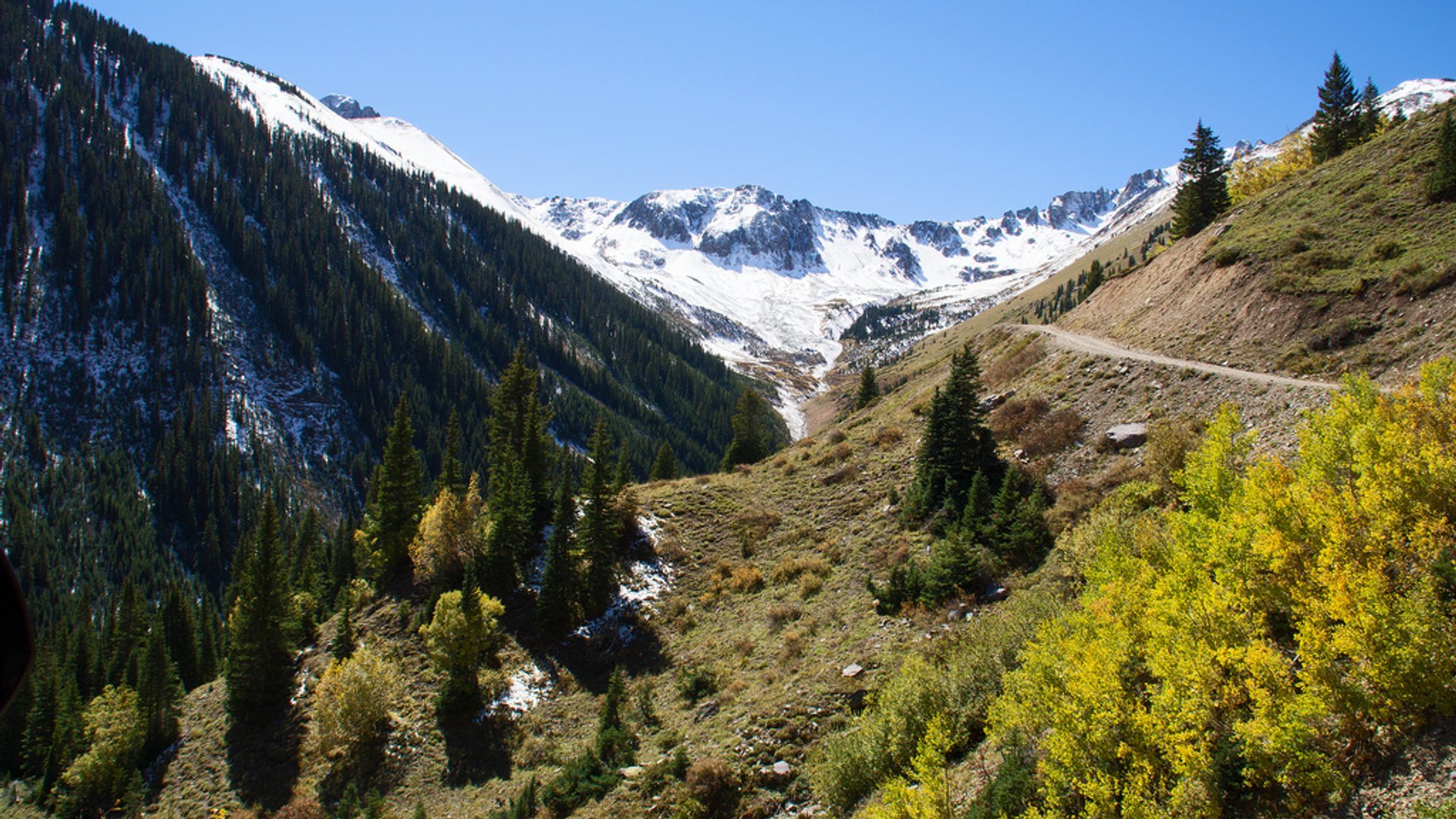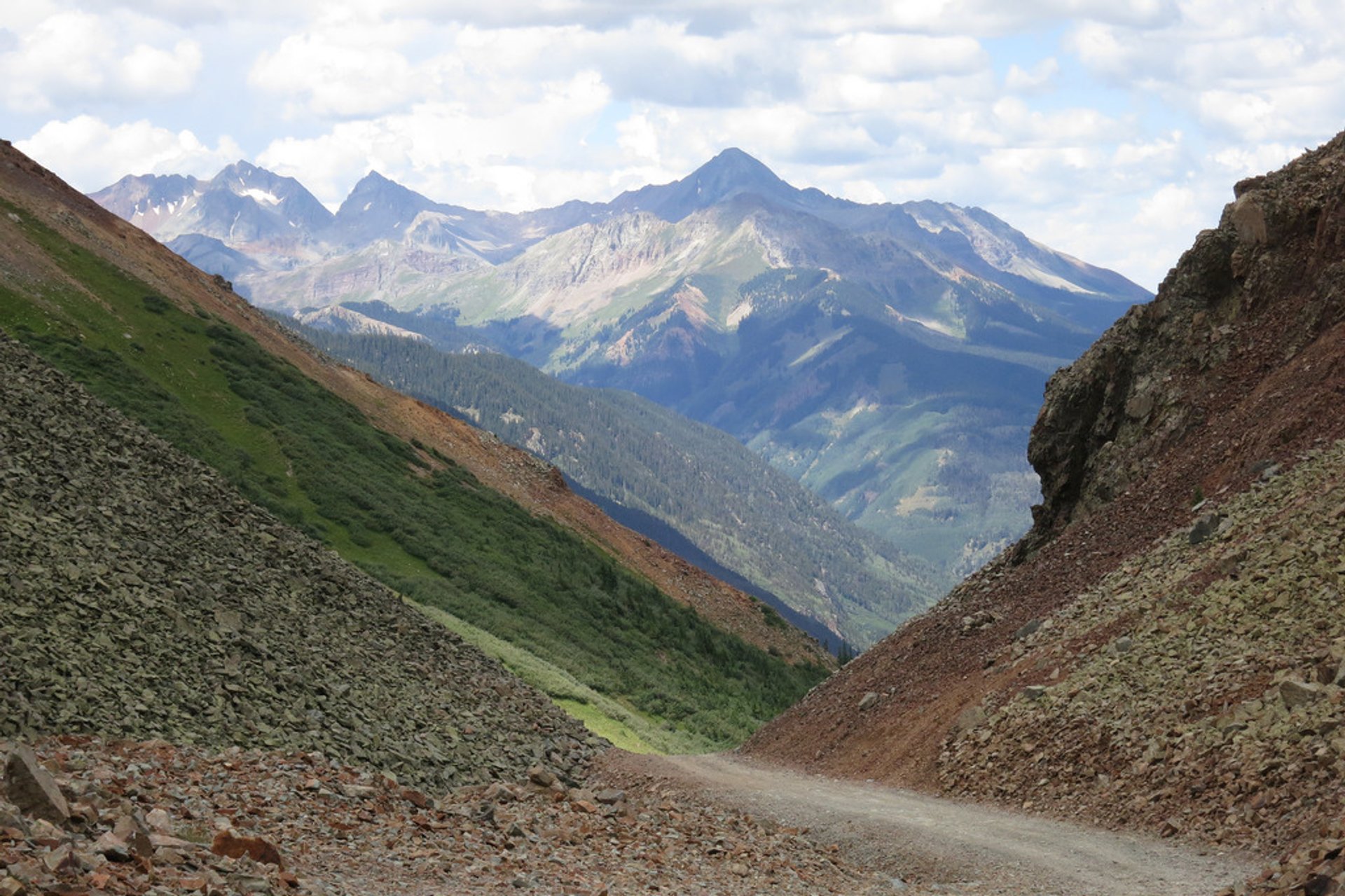 Ophir Pass is nestled in the San Juan Mountains of southwestern Colorado. A high mountain pass with an altitude of 3,593 m (11,789ft) above the sea level can be reached by the Forest Road #630 also called Ophir Pass Road. Ophir Pass Road is a 15.7 km (9.8 mi) dirt trail that features beautiful wildflowers during the summer. To reach this road, from Silverton, travel approximately 4.2 miles north on State Highway 550 and then turn west on County Road 8 (signed as the Ophir Pass Road and Forest Road #679).
Ophir Pass Road is a fast and scenic way to get from Silverton to Telluride. It passes lush San Juan and Uncompahgre National Forests offering magnificent views in any direction. Enjoy views of the upper Ophir Valley and rigged peaks of Lizard Head and The Ophir Needles. The section of the road going along the west side of Ophir Pass is rather narrow and rocky. It's hard for two vehicles to pass each other in this section. A 4WD is recommended because of the steep climbs and rocky surface. If you wish to take a long drive, you can continue with the Black Bear Pass Road or the Imogene Pass Road.
From the Ophir Pass summit visitors can get to the Columbine Lake, Crystal Lake, and North and South Lookout Peaks. Three fourteeners—Mount Wilson, Wilson Peak, and El Diente—are visible from the top. The area is excellent for camping, mountain biking, and hiking.
Ophir Pass Road is accessible only from June until October, weather permitting, but there can be snow on top at any time of the year.
Find hotels and airbnbs near Ophir Pass (Map)