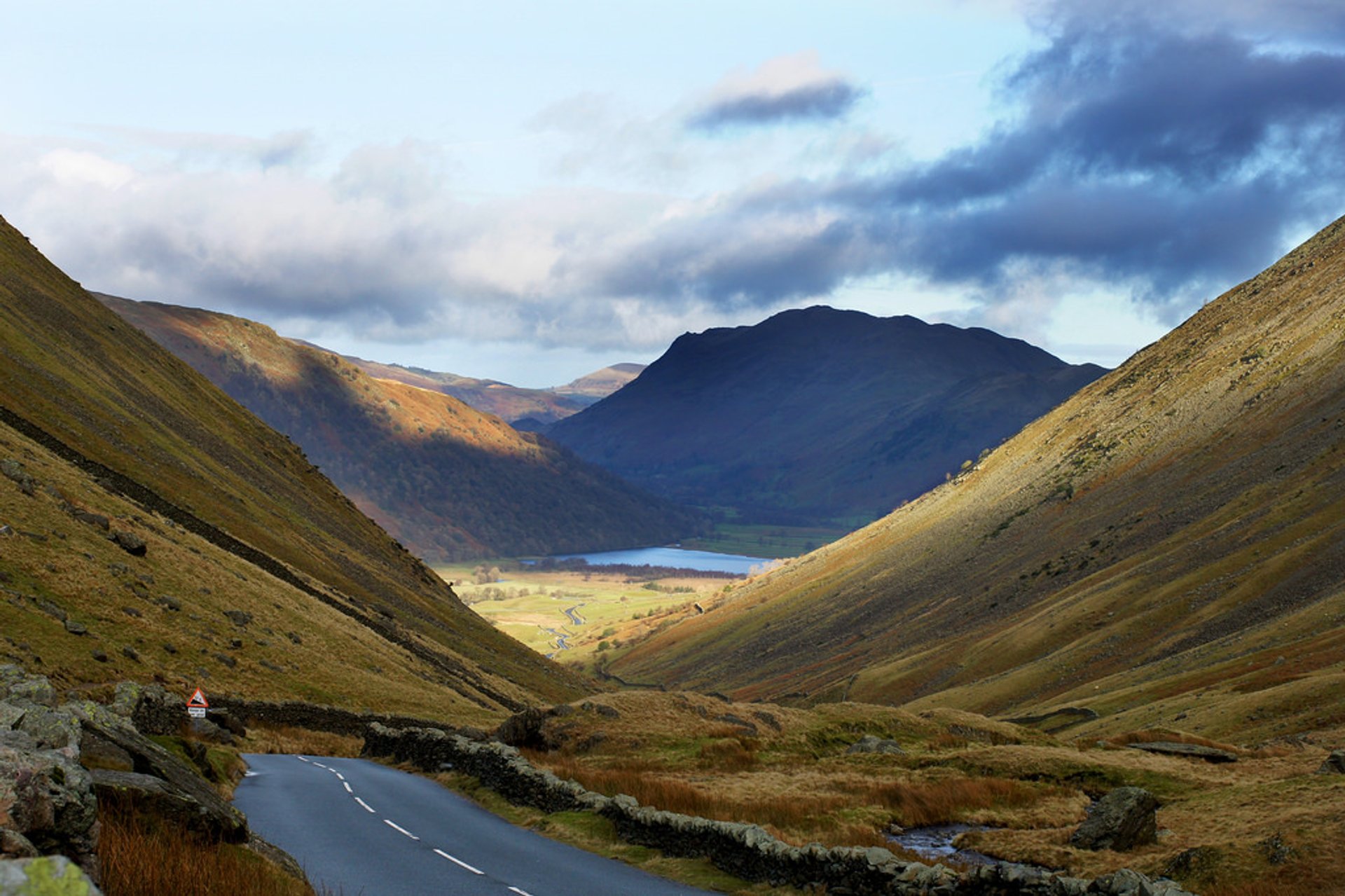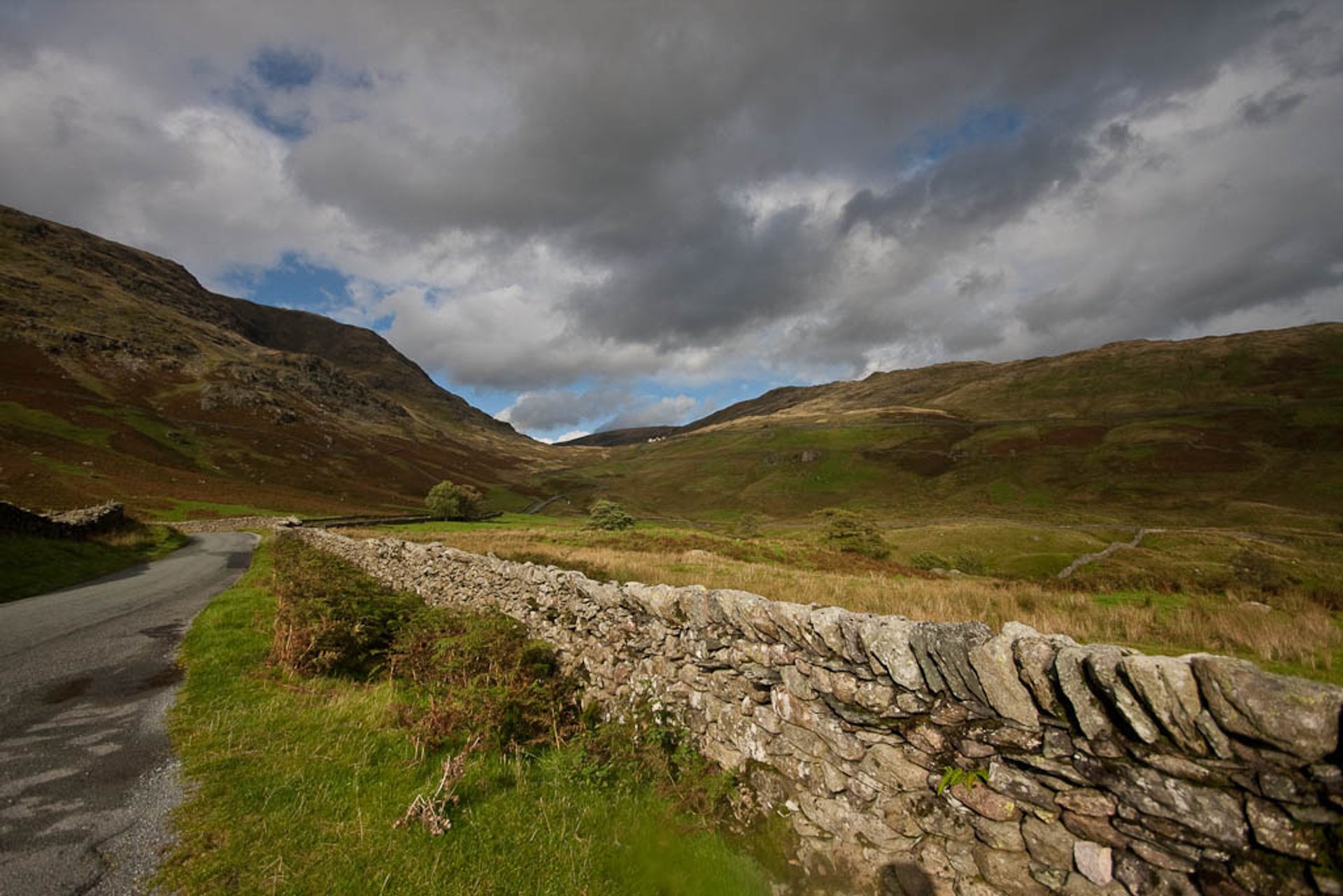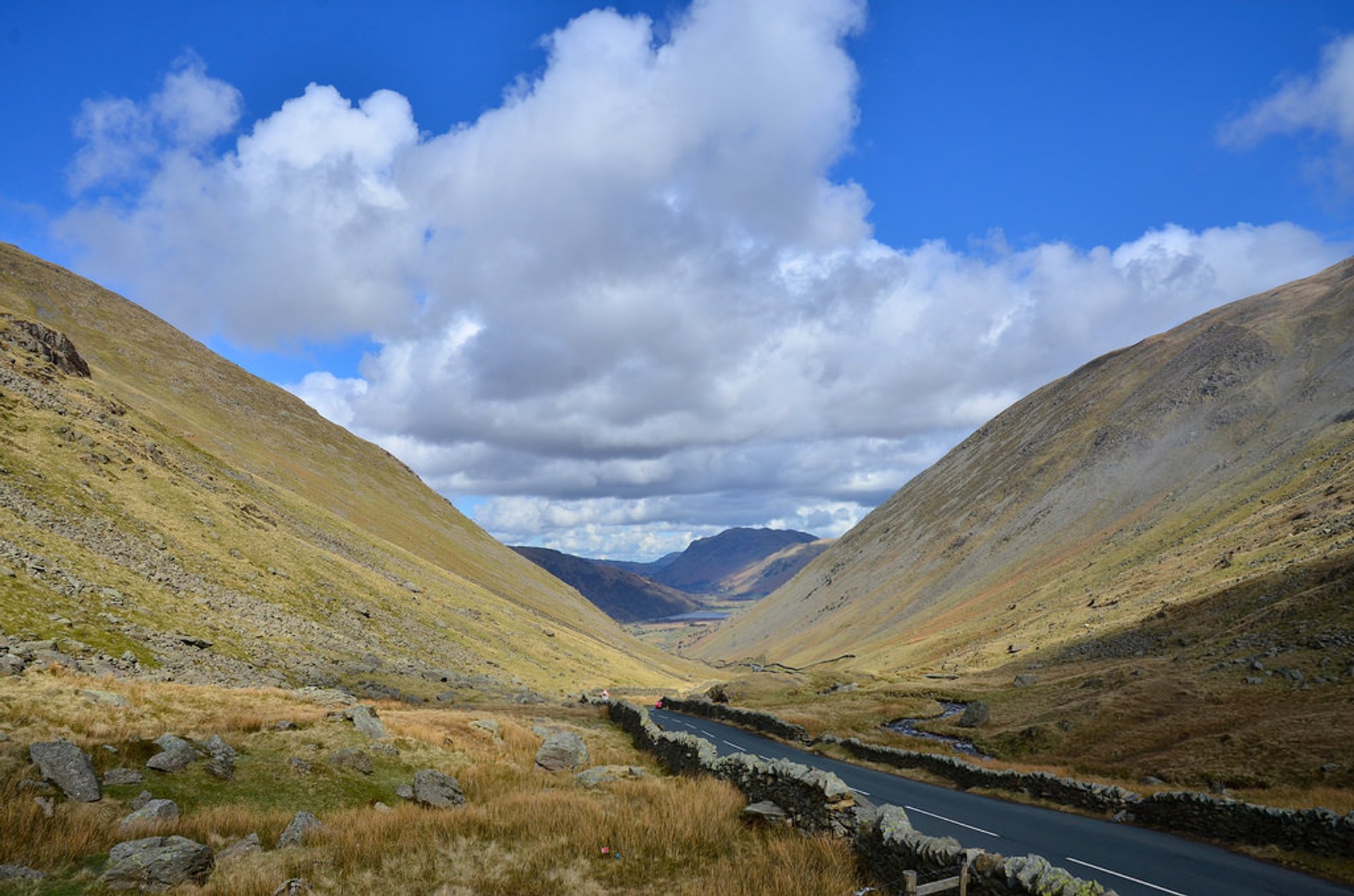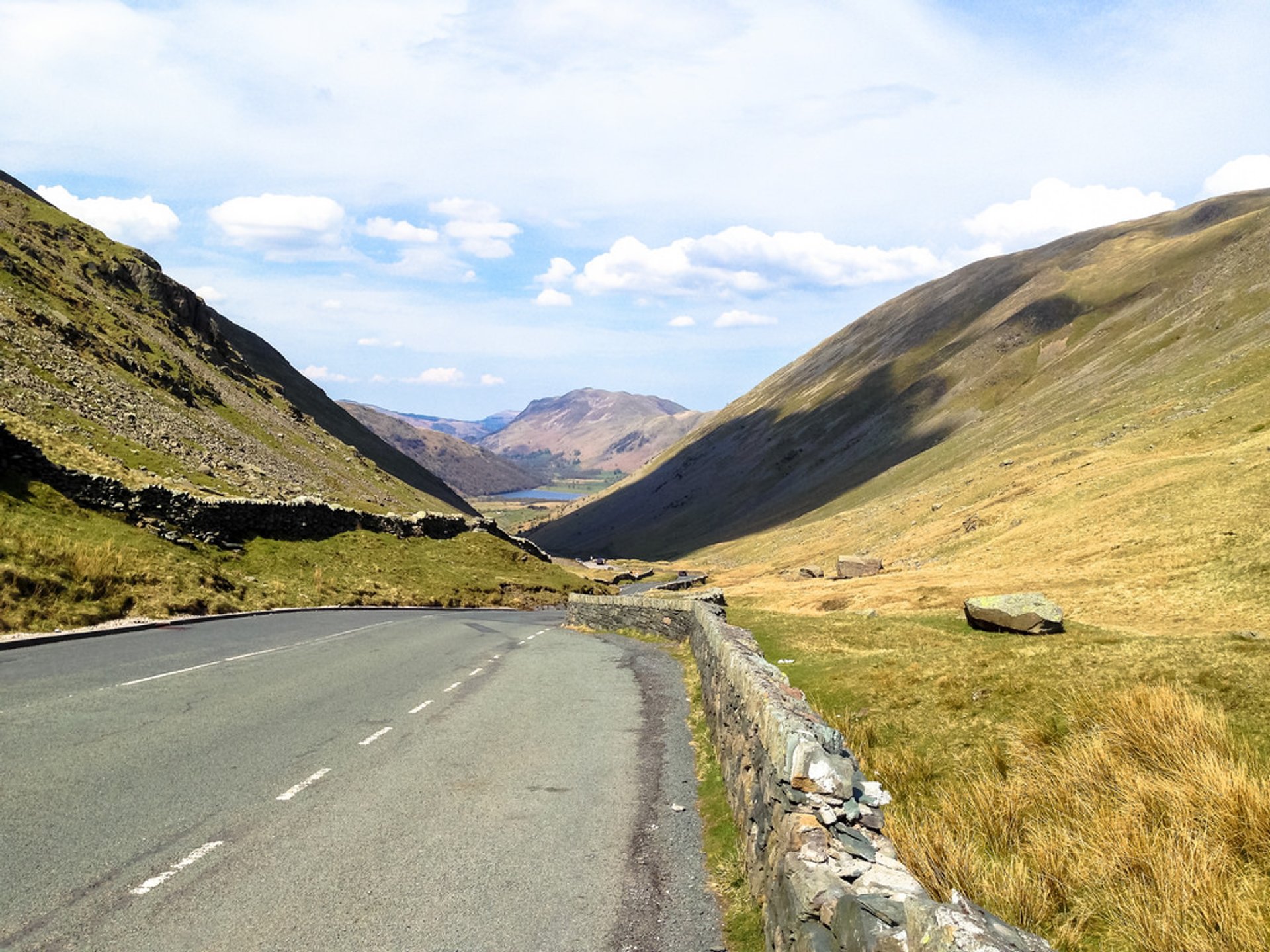 Kirkstone Pass with an elevation of 454 m (1,489 ft) is located in the English Lake District, Cumbria. The asphalted road to the pass, called A592, is rather steep and narrow, with a gradient of 1 in 4. Kitkstone Pass Road connects Ambleside in the Rothay Valley to Patterdale in the Ullswater Valley. Ambleside is set at Windermere, the largest natural lake in England. The road is very picturesque. However, it can get dangerous in the winter when covered with snow and ice.
Kirkstone Pass provides a picturesque view when going down to Patterdale and several small lakes at the foot of the pass. The summit of Kirkstone Pass features an inn, which is a third highest public house in England. It used to be an important coaching station, and it still caters tourists, cyclists, and other travelers. The pass was named after the stone which stands a few yards from the inn. Its shape resembles a church steeple, or a 'kirk' means church in old Norse.
Kirkstone Pass has lots of folklore and tales around it. It's said to be haunted. There are stories about a grey woman, a lost hiker, and a ghost of a woman hanged for murdering her child. The Hangman's Tree is called after her. Kirkstone Pass used to be essential for local slate mining industry until the beginning of the 20th century. There is also a Hartsop Hall Lead Mine nearby.
Find hotels and airbnbs near Kirkstone Pass (Map)