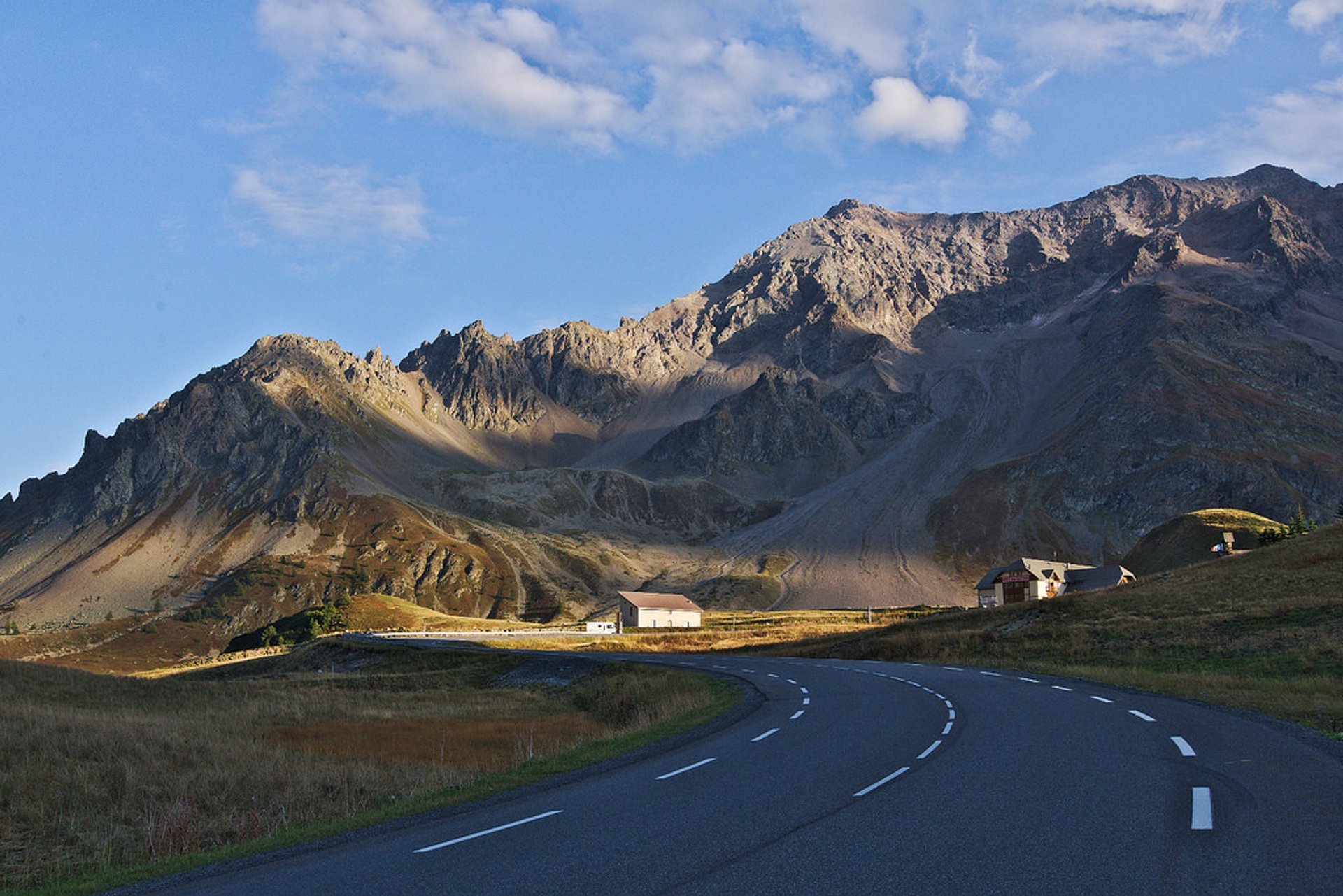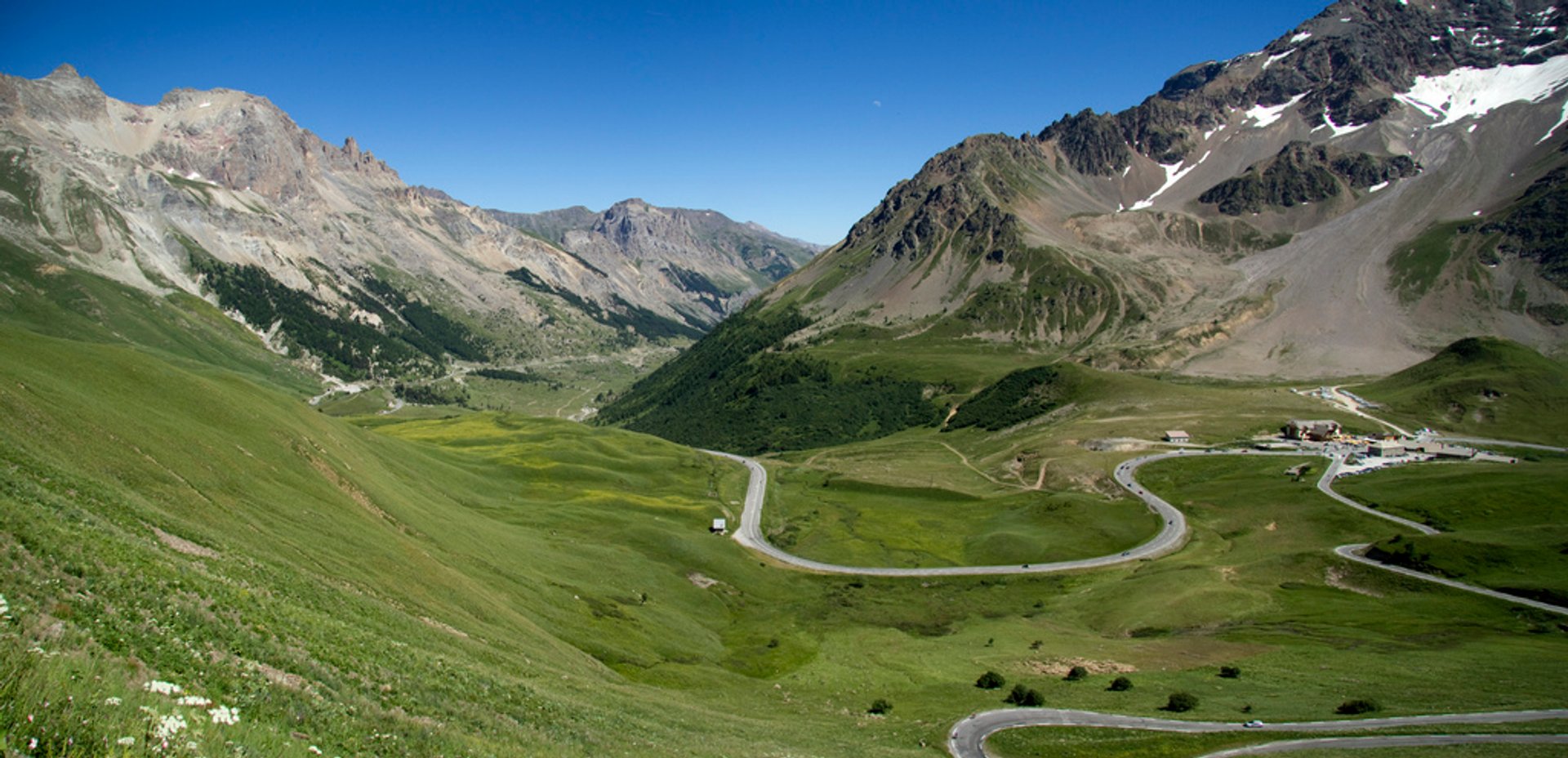 Col du Lautaret (Lautaret Pass) is located in the department of Hautes-Alpes between the valleys of the Romanche and the Guisane. The Lautaret Pass, 2,058 m, (6,752 ft) marks the divide between the northern Rhône-Alpes région and southern Provence-Alpes-Côte d'Azur région. The road over the pass is part of National Route 91 (D1091) that links Grenoble and Briançon, before reaching Italy through the Alps. The Lautaret Pass can also be reached by the D902 road from Col du Galibier, or the other way around.
The western side of the climb starts in Le Clapier d' Auris and is about 34 km-long (21.3-mi) with 1,312 m (4,304 ft) of elevation gain and 3.8% average gradient. From Briançon, on the eastern side, it takes some 28 km (17 mi) with 853 m (2,799 ft) of elevation gain and a 3.1% gradient.
The asphalted road that is available year-round is quite wide offering much space comparing to other mountain roads in the Alps. It also features beautiful views down on green valleys and upon towering mountains. Don't hesitate to stop and take your time to enjoy views of the Meije Peak (3,982 m) to the south-east, the Grand Galibier (3,228), des Ecrins (4102 m), and Le Pelvoux (3,946 m). On a clear and bright day, you can even see Mont Blanc (4810 m), the highest peak in the Alps.
Since 1911 the pass was crossed during Tour de France cycling race.
Find hotels and airbnbs near Col du Lautaret (Map)