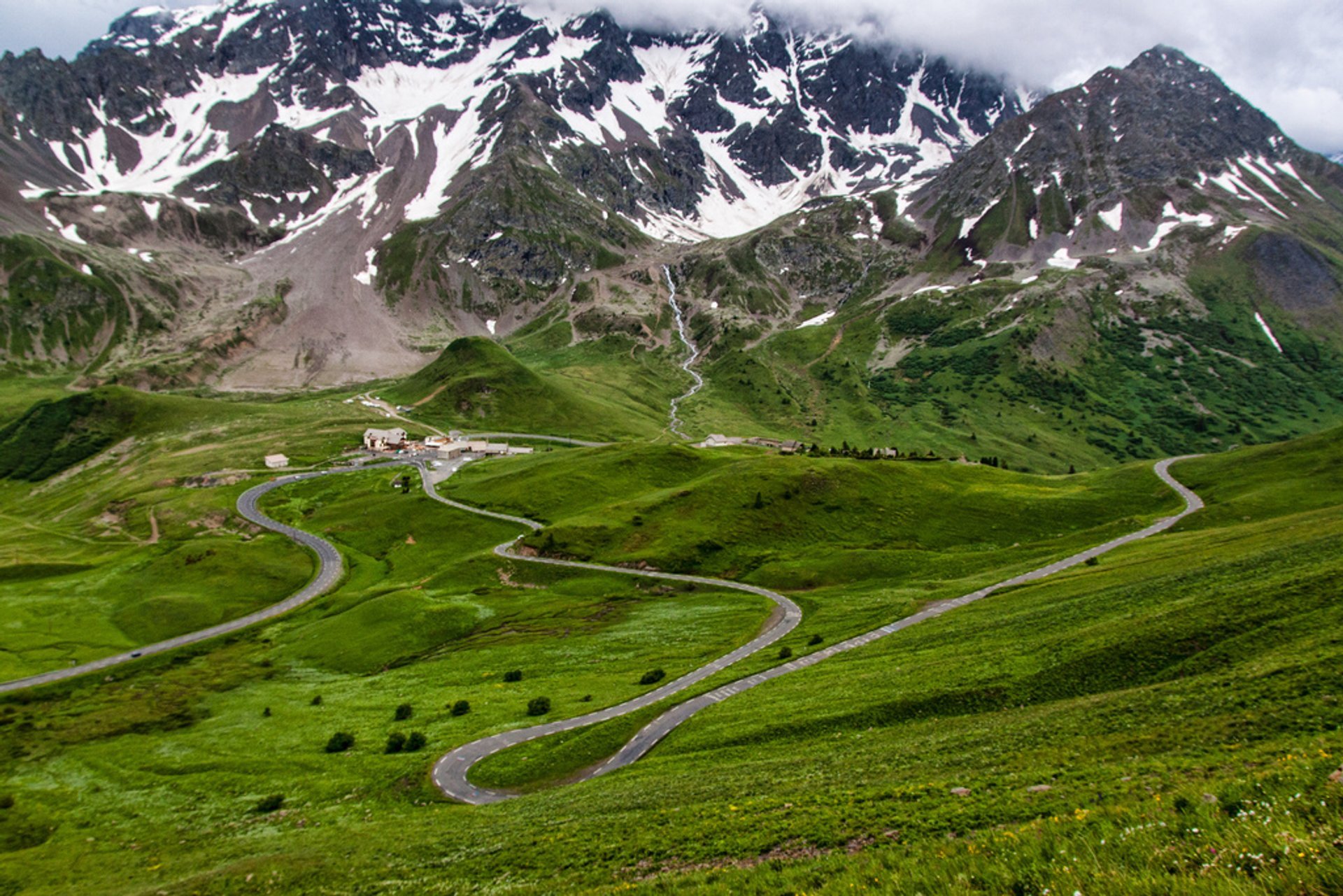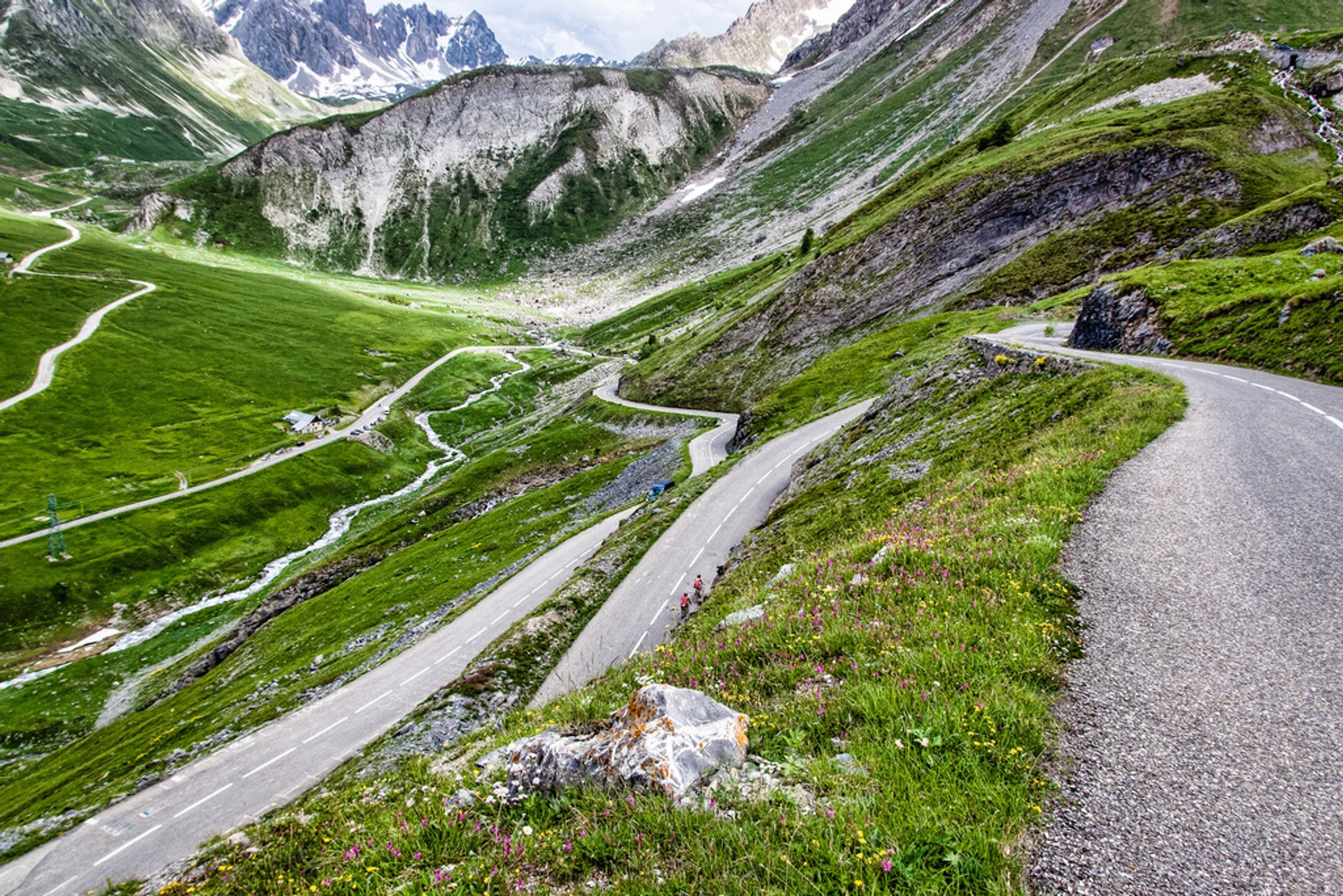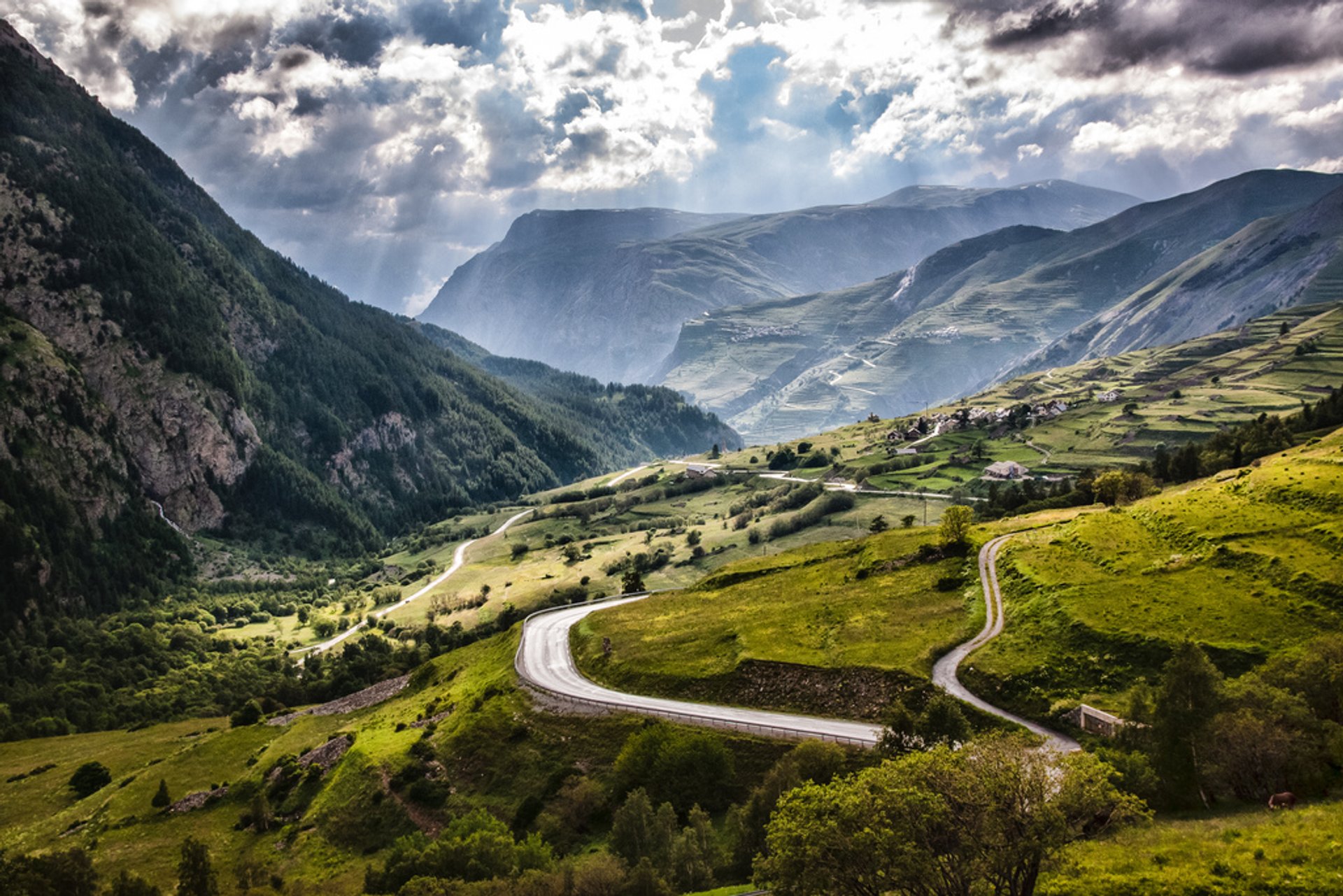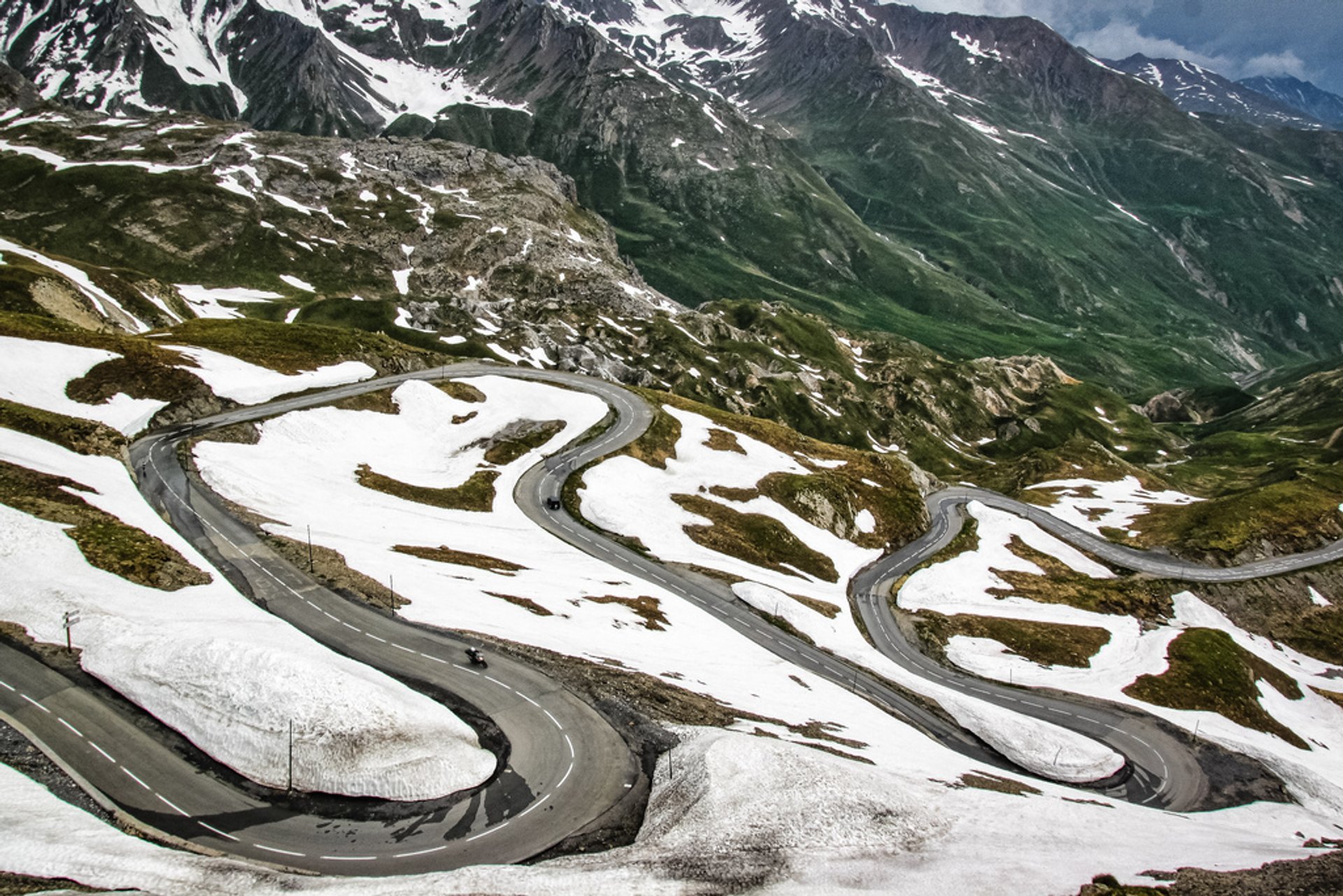 Col du Galibier is a mountain pass set in the Dauphiné Alps, between Savoie and Hautes-Alpes departments of southern France. It connects St Michel de Maurienne in the north with Briançon in the south. With a considerable elevation of 2,645 m (8,678 ft) above the sea level, it is known as one of the highest and most spectacular mountain passes of French Alps featuring the views of glaciers, beautiful snow-capped peaks, and alpine meadows during ascent and descent. The pass bears the name of a nearby mountain peak of Le Grand Galibier, 3,228 m (10,591 ft) towering over the pass.
The road to Col du Galibier is asphalted and called D902 road officially. The first road over the pass was a mule track, improved and widened for military purposes in 1879. The road is 24.5 km long, 16 km is the northern part, 8.5 kilometers is the southern part. The road construction took place in 1911. Since then, the road often serves as the highest point of the Tour de France cycling competition, which makes it a legendary cycling destination. The south entrance to the tunnel through the pass features a monument to Henri Desgranges, the founder of Tour de France in 1903. The pass is also crossed during La Marmotte, a 1-day cyclosportive event that covers Col du Glandon, Col du Telegraphe, Col du Galibier and Alpe d'Huez.
Being part of the scenic Route des Grandes Alpes, it attracts many tourists, hikers, and backpackers. In the winter the road often becomes impassable due to snow. Closures occur regularly from late October until late May. When reaching the top of Col du Galibier, visitors can stop and take a short walk to a scenic viewpoint with a fantastic panoramic view of surrounding legendary mountains: Meije, Grand Galibier and Mont Blanc.
Find hotels and airbnbs near Col du Galibier (Map)