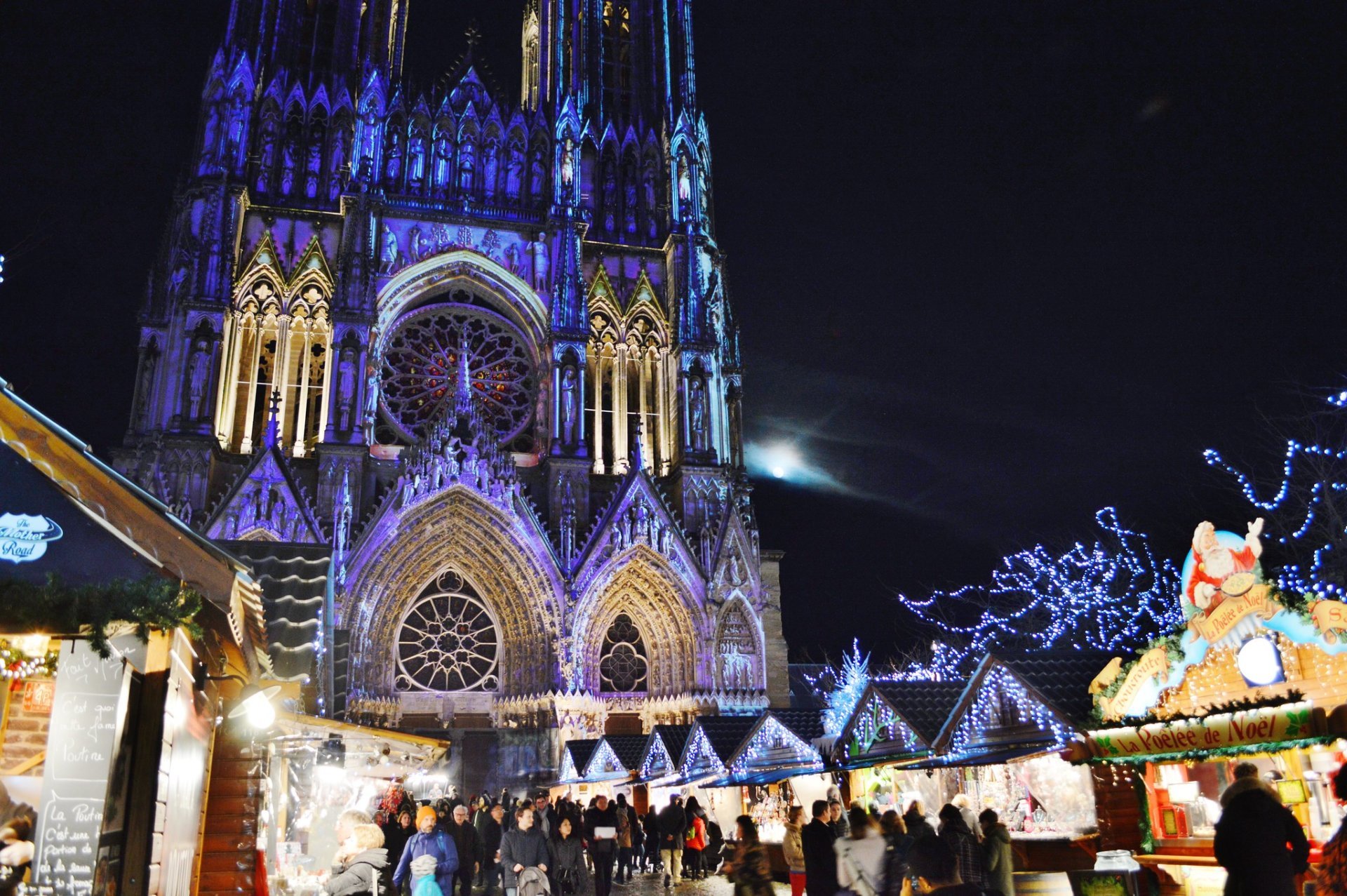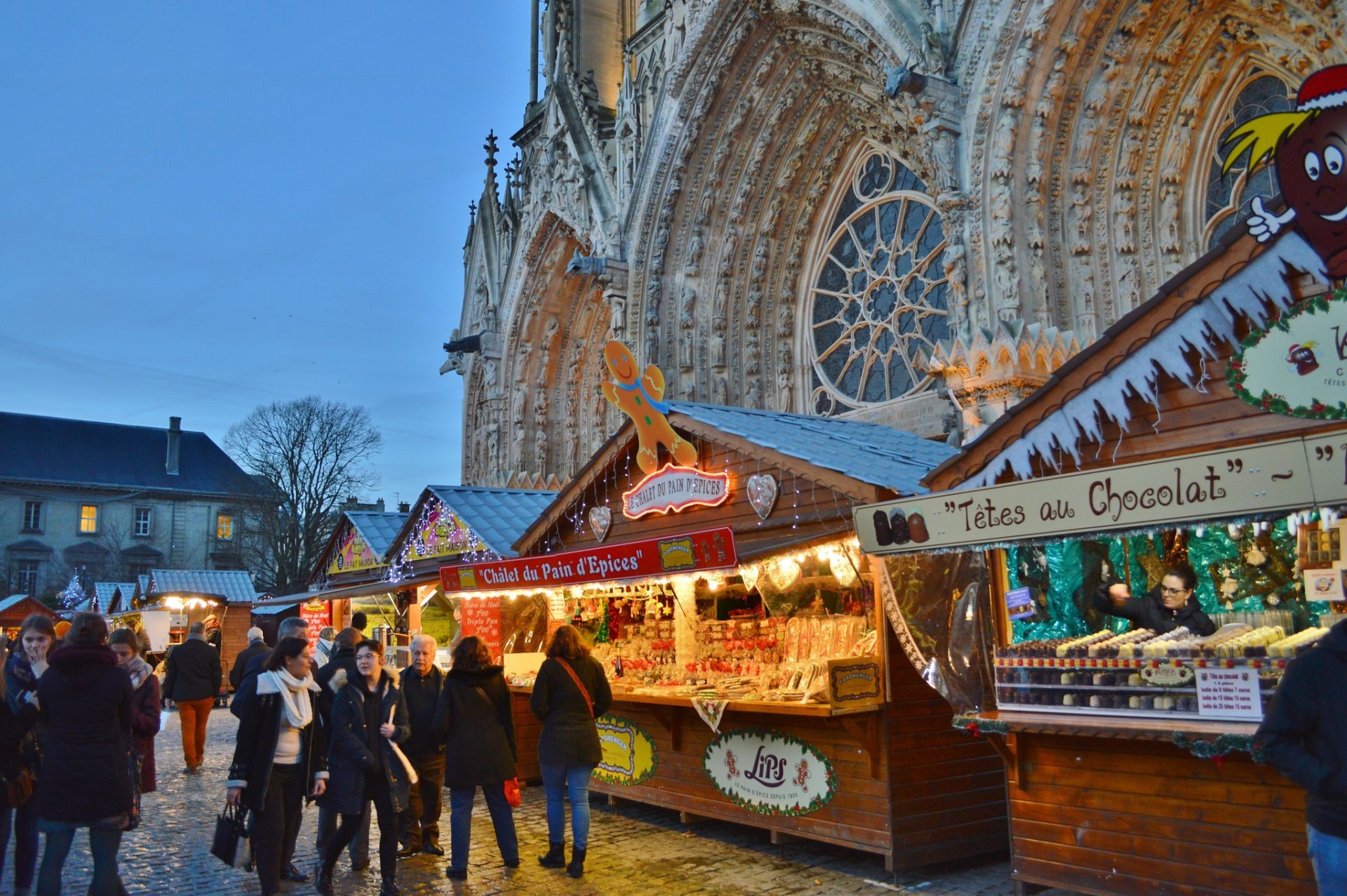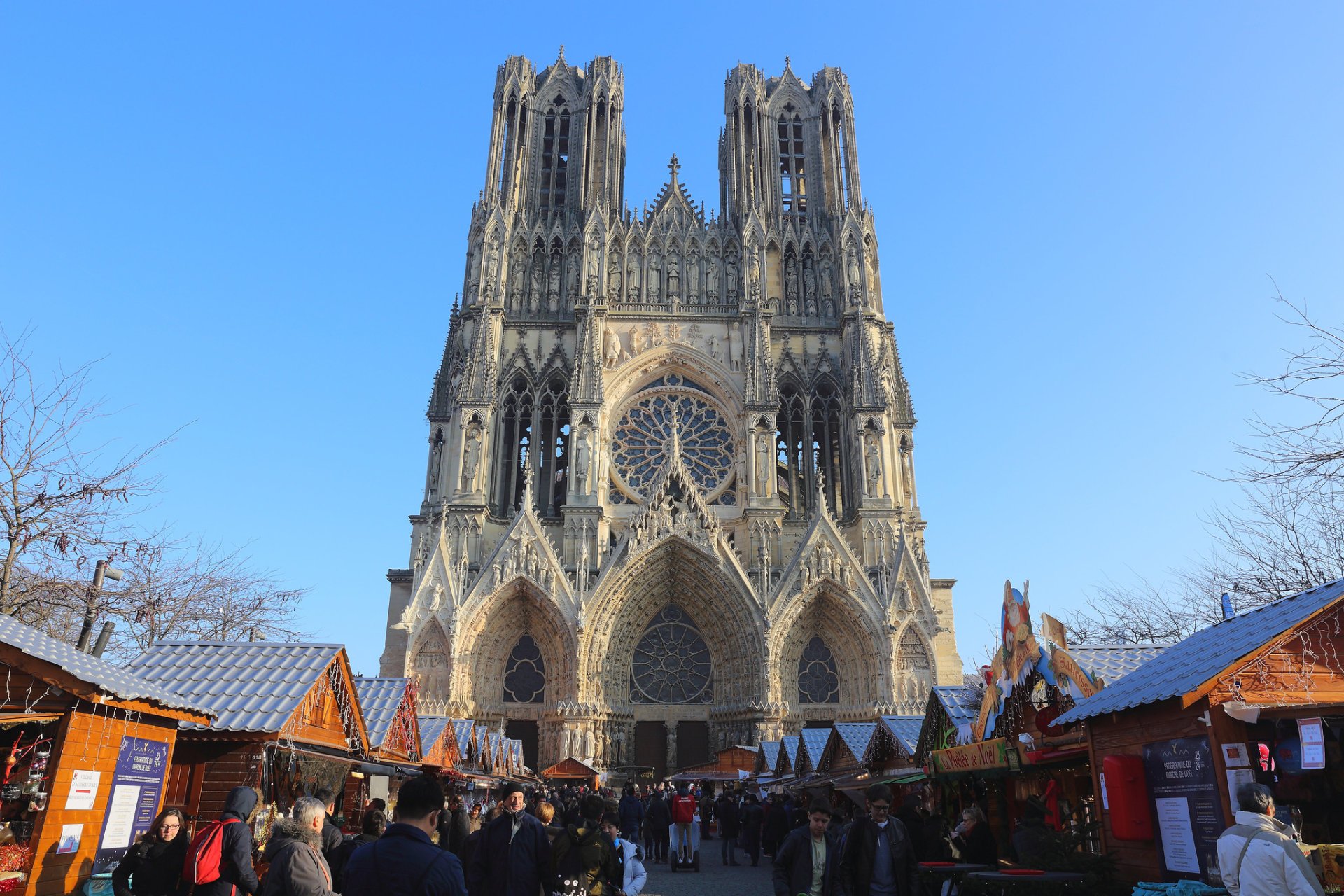 Le Marché de Noël de Reims is one of the most famous Christmas markets in France. It gathers over 1.5 million locals and tourists for the prime holiday shopping experience in front of the magnificent Notre-Dame Cathedral in Reims. The fair has over 140 cozy chalets, offering unique gifts and fragrant festive goodies. Also, the market features an adorable Christmas tree, dazzling holiday lights, and a carousel. So come to enjoy the ambiance in December.
Reims Christmas Market is not the only reason to celebrate your winter break in the unofficial capital of the Champagne wine-growing region. Reims also hosts a plethora of Christmas-themed events, including parades, concerts, children's animations, and exhibitions. Make sure to check out a funfair, have fun on an ice-skating rink, and take a ride on the Ferris wheel above the illuminated city.
For more information and the latest updates on Christmas in Reims, we suggest visiting the official website of the Reims Tourist Office in the External Resources below. Also, you can check the map showcasing available accommodations nearby to have a comfortable stay.
Find hotels and airbnbs near Reims Christmas Market (Map)