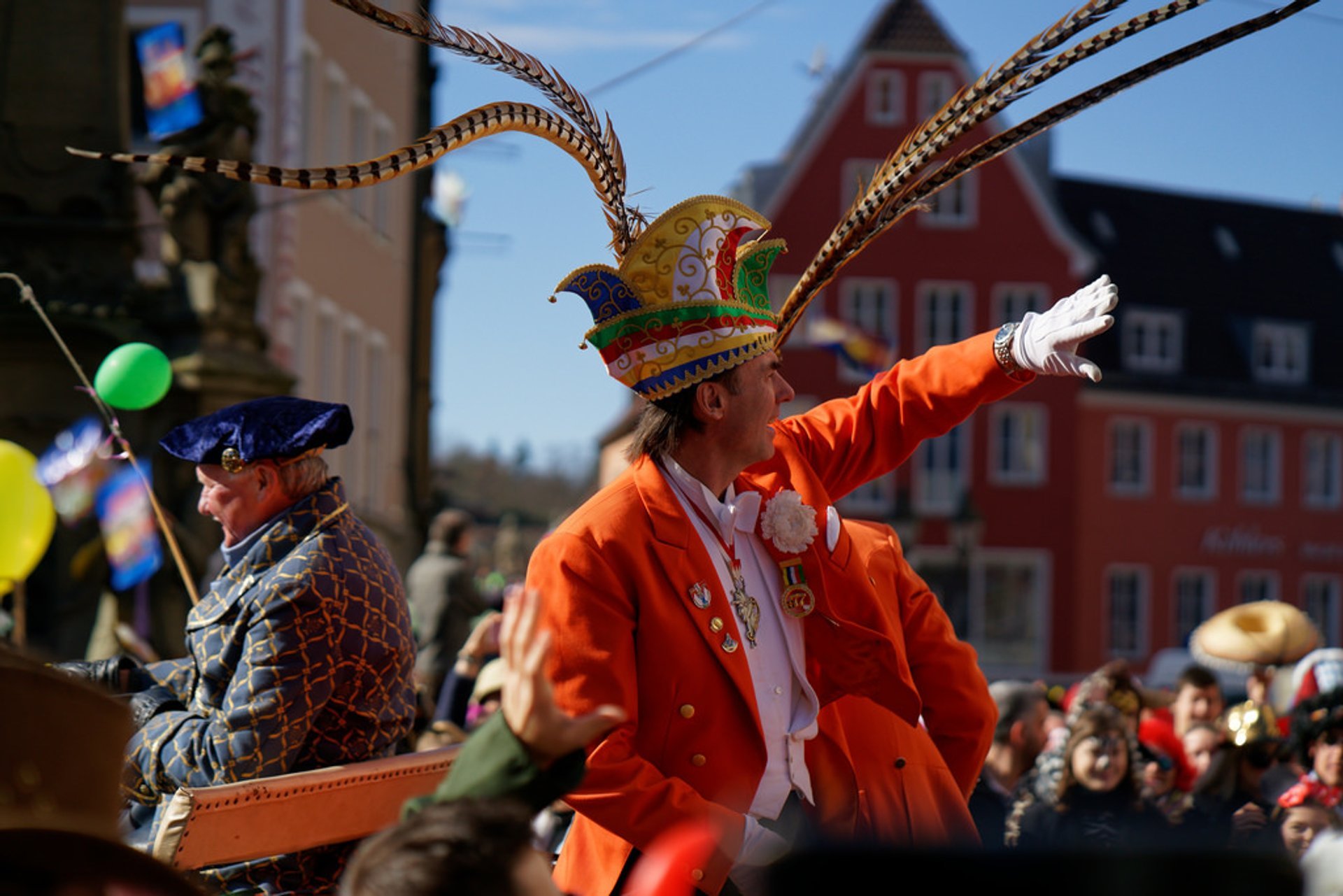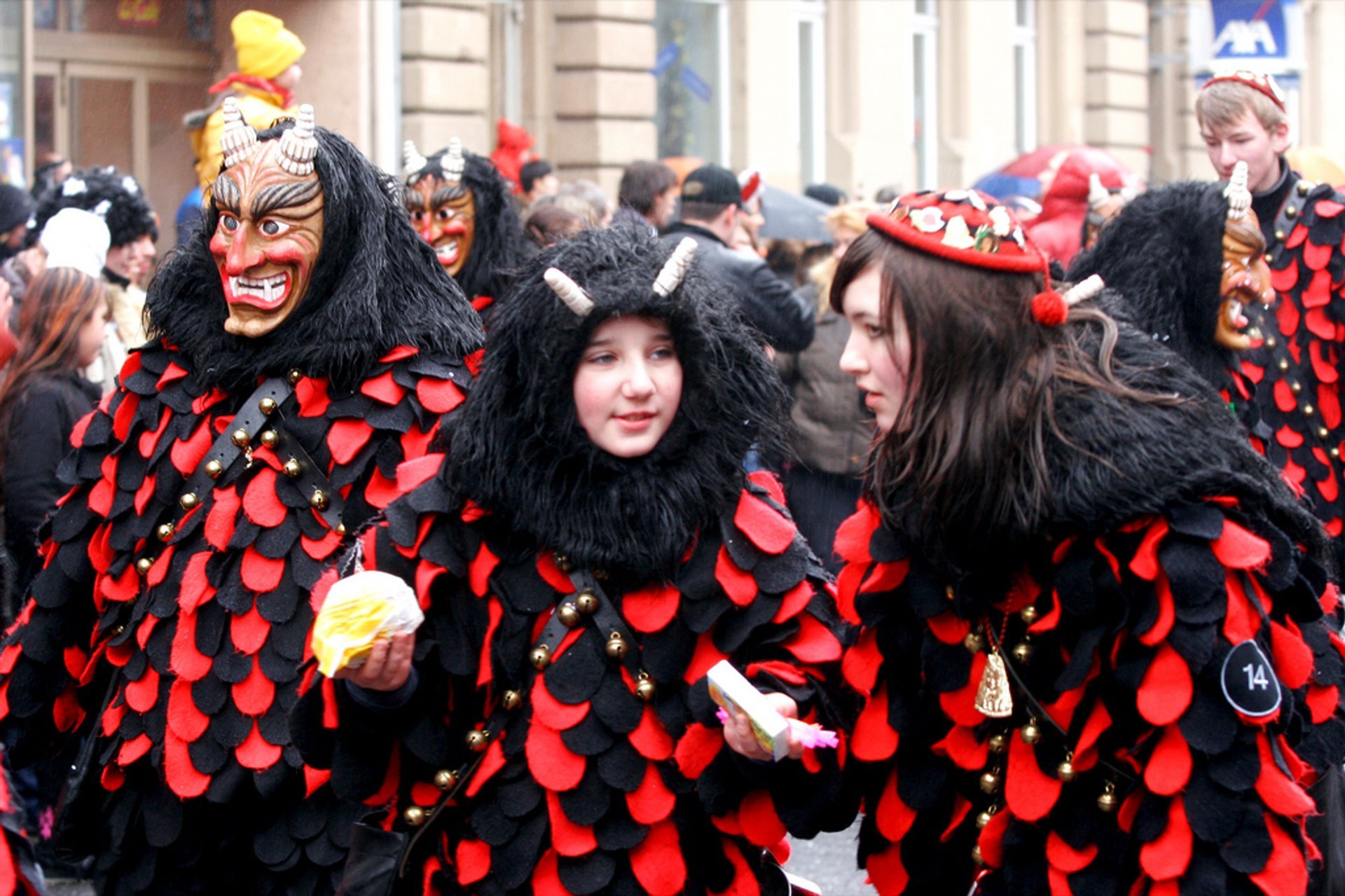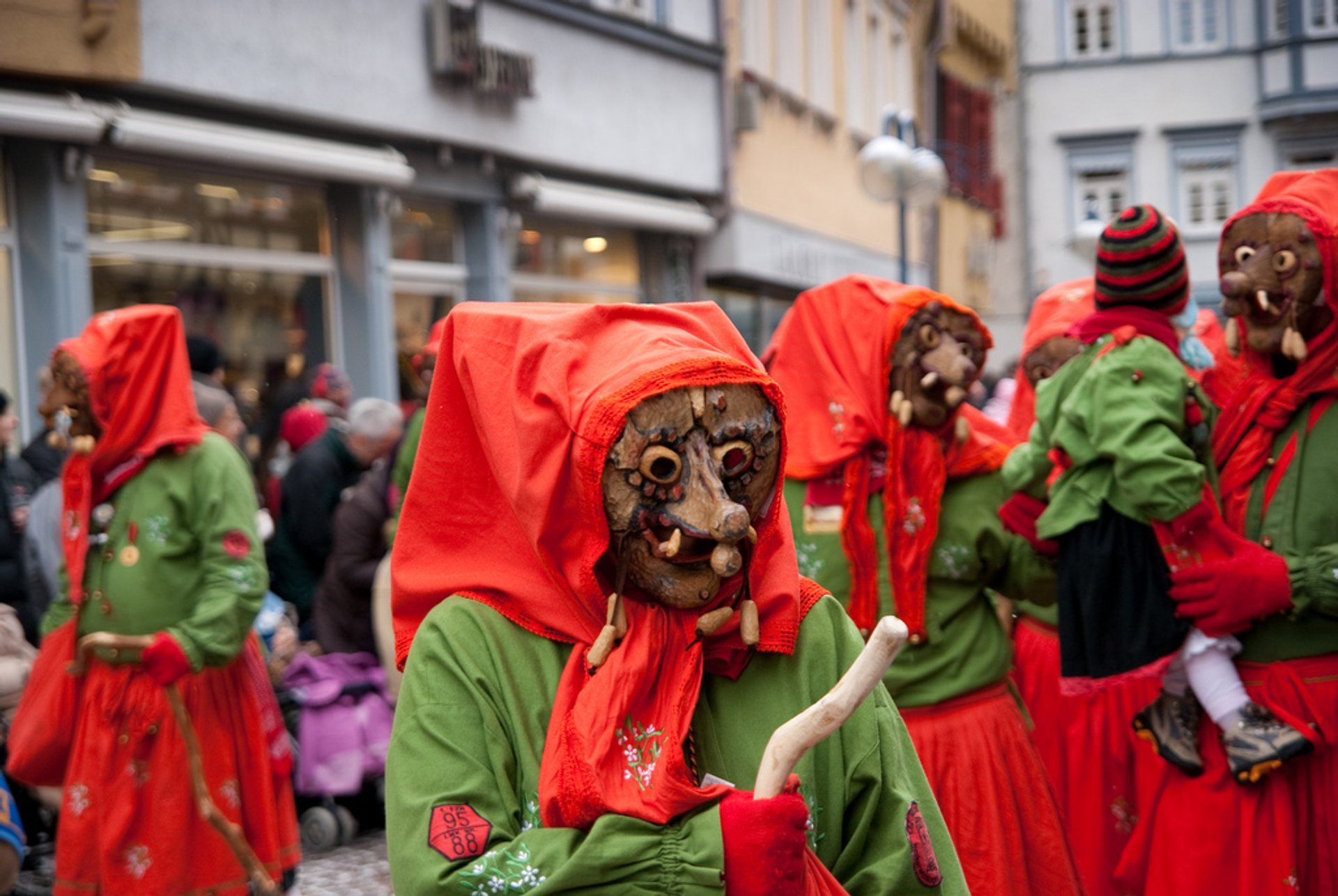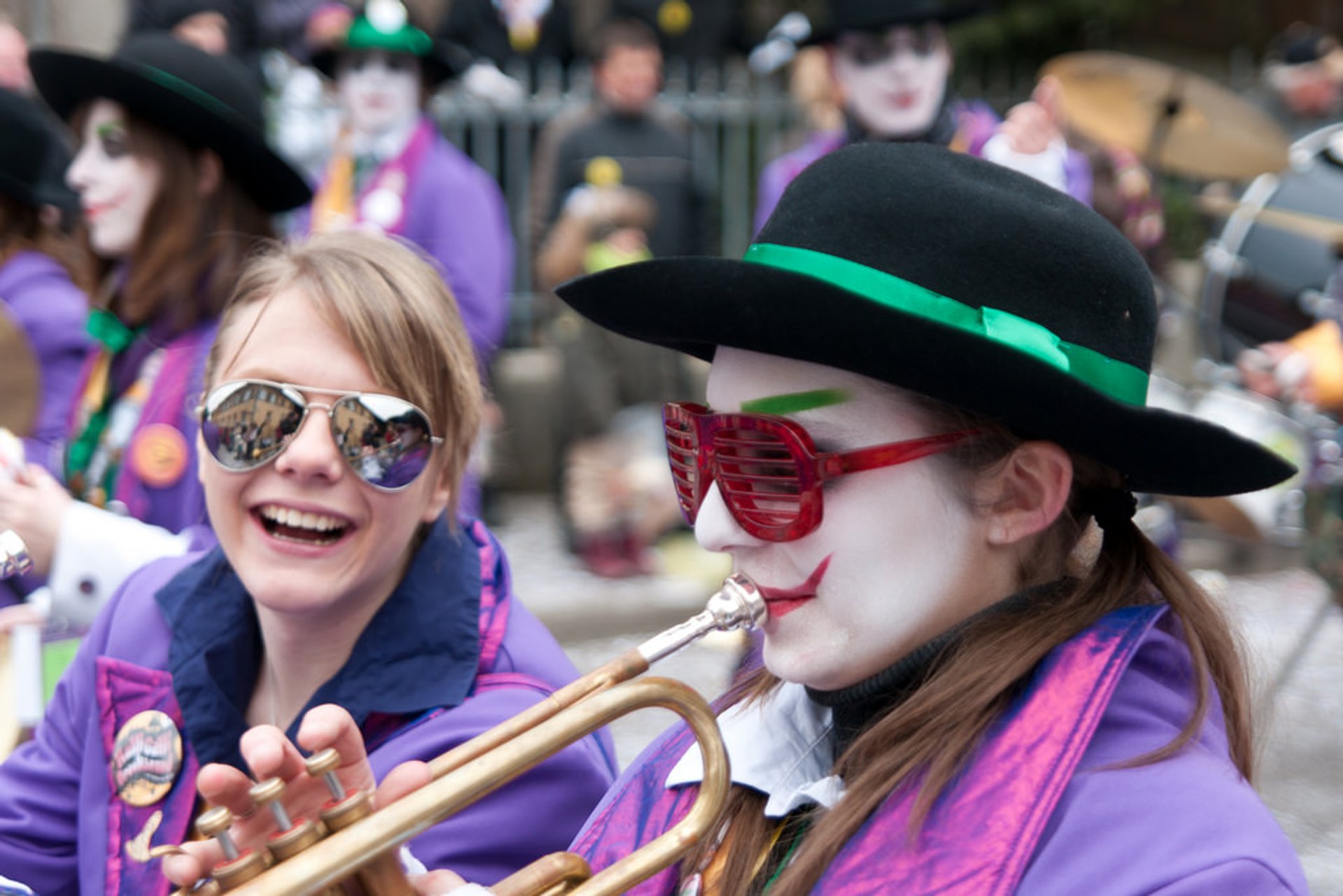 ©
Matt Keyworth | Fasching in Würzburg
See accommodations nearby
Check out Fasching or Karneval or Fastnacht or Fosnat as it may be called. This is a time for parties and parades, frivolity and feasting—a great way to send away the winter demons and to go wild.
Germany is widely thought to be the most vibrant Karneval center of Europe. The celebrations of Fasching take place in homes across the country and date back hundreds of years and include different plays, speeches, masks, costumes, and comical skits. There are even common words like 'Helau' and 'Alaaf' to indicate the beginning of the Carnival or greet the participants. Fasching festivities are full of enthusiasm, varying from area to area and, of course, including such main components as laughter, happiness, and fun.
In Germany, during medieval times, kings and princes maintained their own courts which meant that the Karneval time was the ideal time for them to flaunt their splendor and pomp before each other.
Officially Fasching starts on the 11th of November at 11:11 a.m and finishes on the 42nd day before Easter. The culmination falls on the Rosenmontag (Monday before the Ash Wednesday) with parades in Southern German cities, and on Fastnachtsdienstag (Shrove Tuesday) with parties running until midnight. Then the Lent begins.
Some of the most famous Fastnacht celebrations take place in Köln (Cologne), in the town of Rottweil in Baden-Württemberg, and also in the northern German city of Braunschweig. The latter dates back to 1293 and boasts one of the biggest carnival parades in Germany.
Find hotels and airbnbs near Fasching, Karneval and Fastnacht (Map)