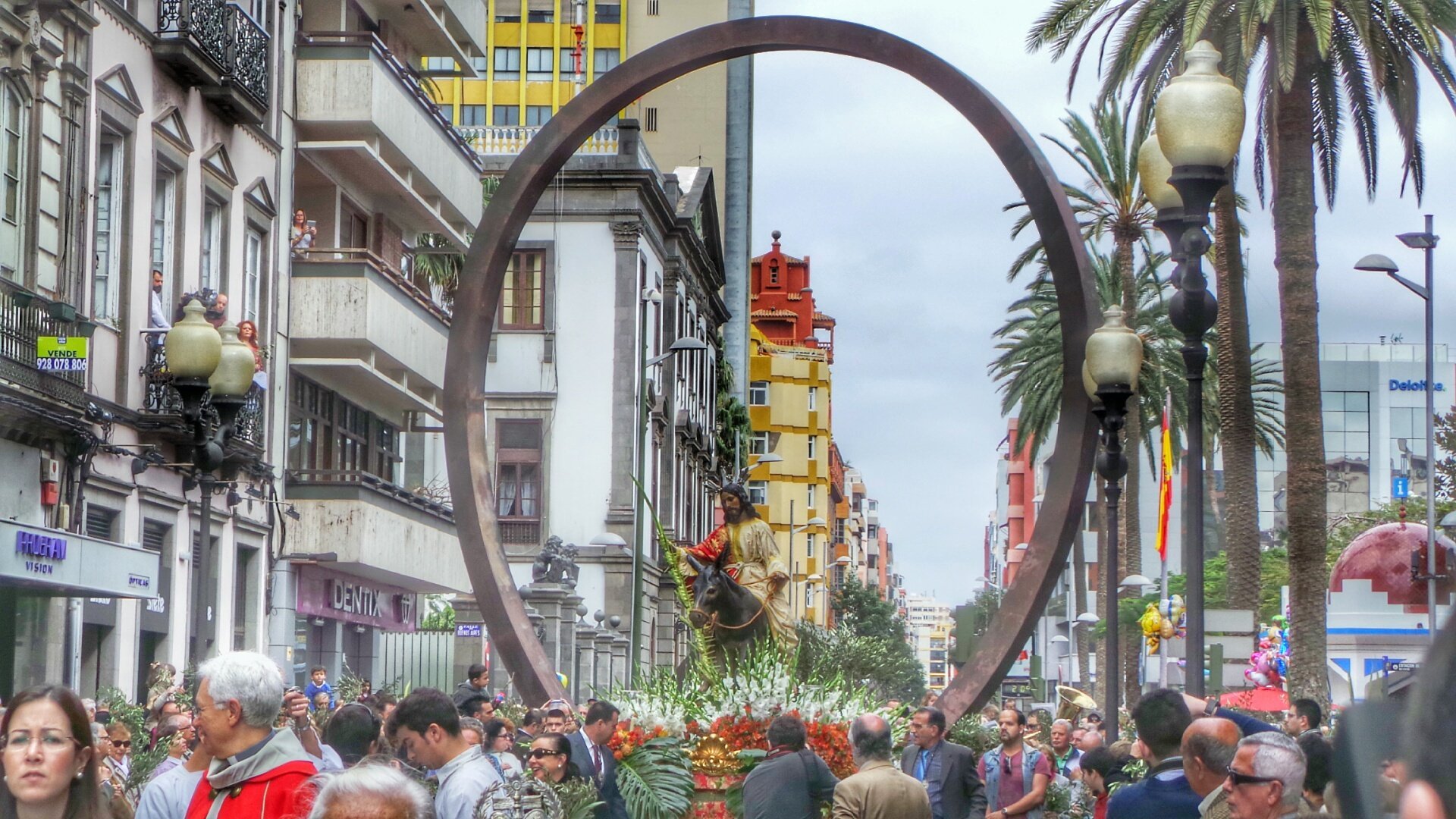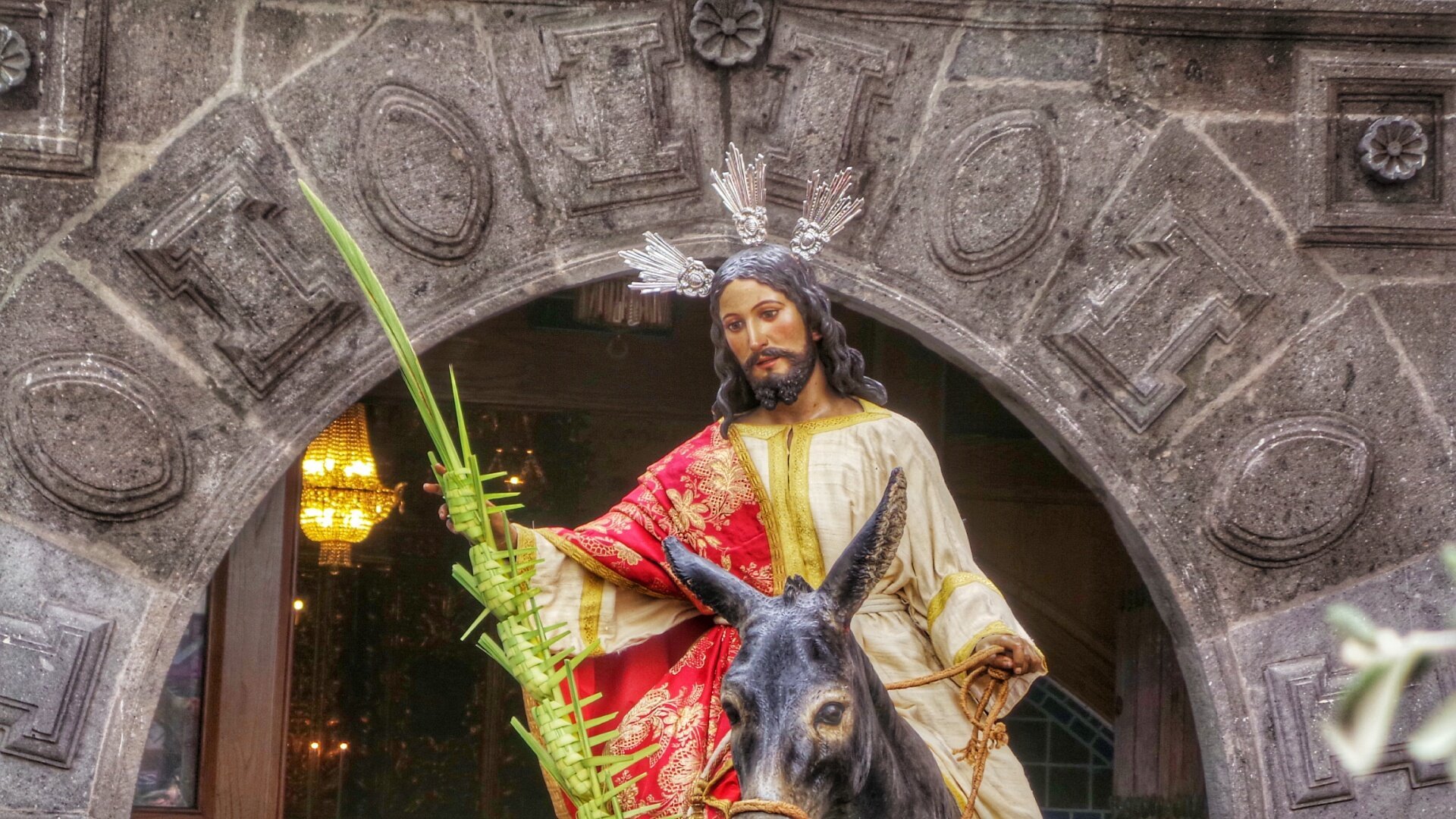 El Coleccionista de Instantes Fotografía & Video
Semana Santa (Holy Week) brings life to the island of Gran Canaria. Religious processions, ceremonies, and other pre-Easter and Easter celebrations take place daily starting from Domingo de Ramos (Palm Sunday) and ending with Lunes de Pascua (Easter Monday). The most significant days of the Holy Week are Palm Sunday, Holy Wednesday, and Good Friday and they feature some of the most important processions.
Semana Santa & Easter in Las Palmas
The capital city of Las Palmas is the best place to experience Semana Santa in Gran Canaria, along with some old towns scattered across the island. The statues and icons of the holy are carried throughout the streets in magnificent religious processions. Most festivities take place in the historical quarter of Vegueta. Thousands join the celebration, including locals and tourists.
Palm Sunday processions
The Procession of La Burrita takes place on Palm Sunday commemorating the triumphant entrance of Jesus to Jerusalem on his donkey. The procession walks through the city's oldest streets including San Telmo, Perdomo, Mayor de Triana, Pérez Galdós, and Parque San Telmo. The Brotherhood and Guild of Nazarenes' penitential procession takes place in the evening on the same day and features over a hundred penitents in tunics and hoods.
Holy Wednesday processions
The highlight of Holy Wednesday is the Los Dolores de Triana procession. It sets off from the Parque de San Telmo at 7 pm and returns at around 10:30 pm. Good Friday is the most mournful day in the Holy Week. Its morning procession of the Holy Christ and Our Lady of Sorrows and Interparroquial Magna Procession in the evening may be considered the culmination of the week-long passions.
Procesión de Las Mantillas on Good Friday
Also, on Good Friday you can witness the Procesión de Las Mantillas (procession of the shawls) in various locations, the most famous one taking place at the heart of Vegueta starting from Santa Ana. Here you'll see women wearing traditional Canary Island mantillas (shawls) who accompany the procession with the statue of Jesus.
Easter Sunday
On Easter Sunday, don't expect to see Easter egg hunts and rabbits, as in this part of the world it's more about religion. People celebrate the Resurrection of Jesus with solemn Catholic masses in churches.
Find hotels and airbnbs near Semana Santa & Easter (Map)