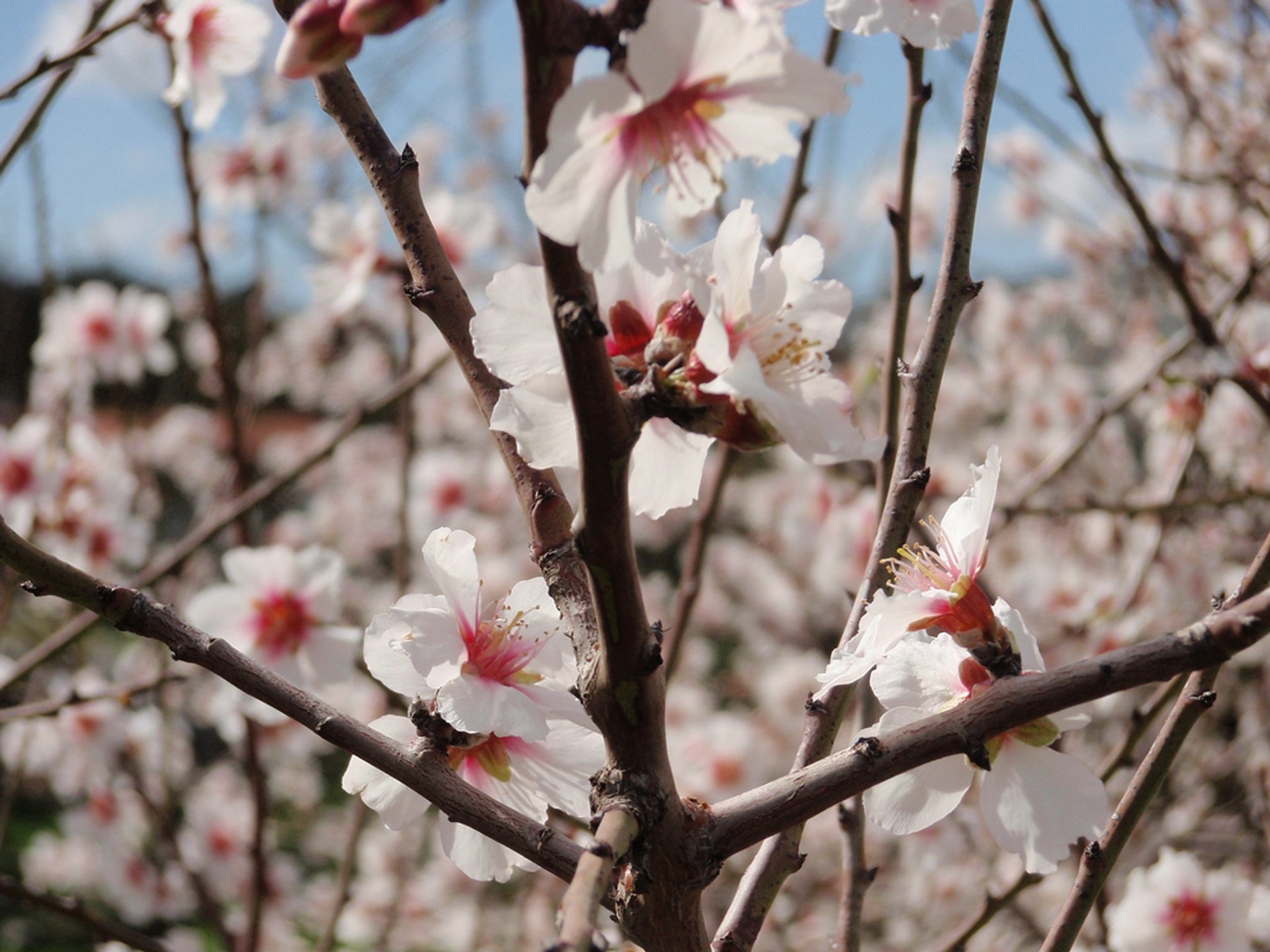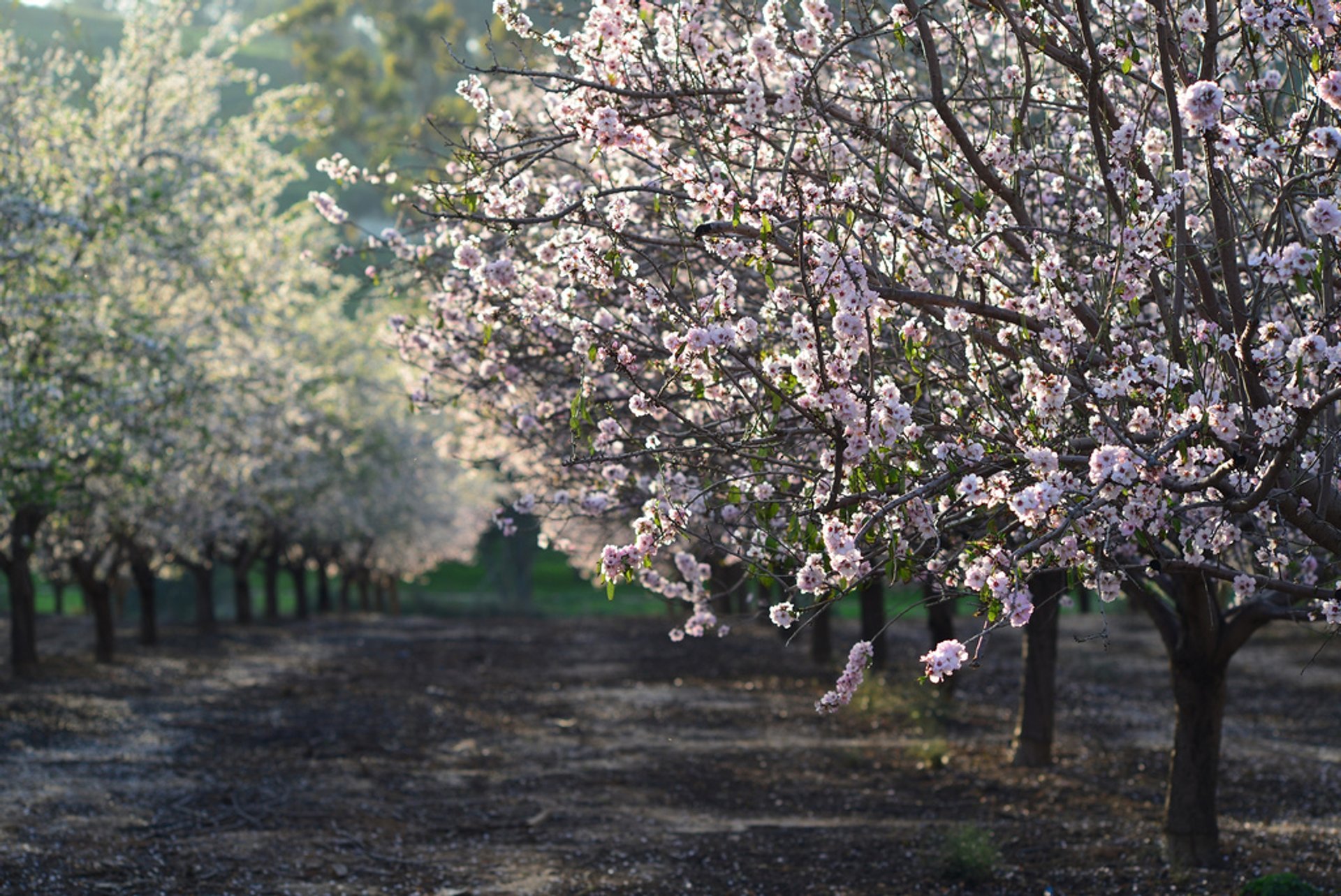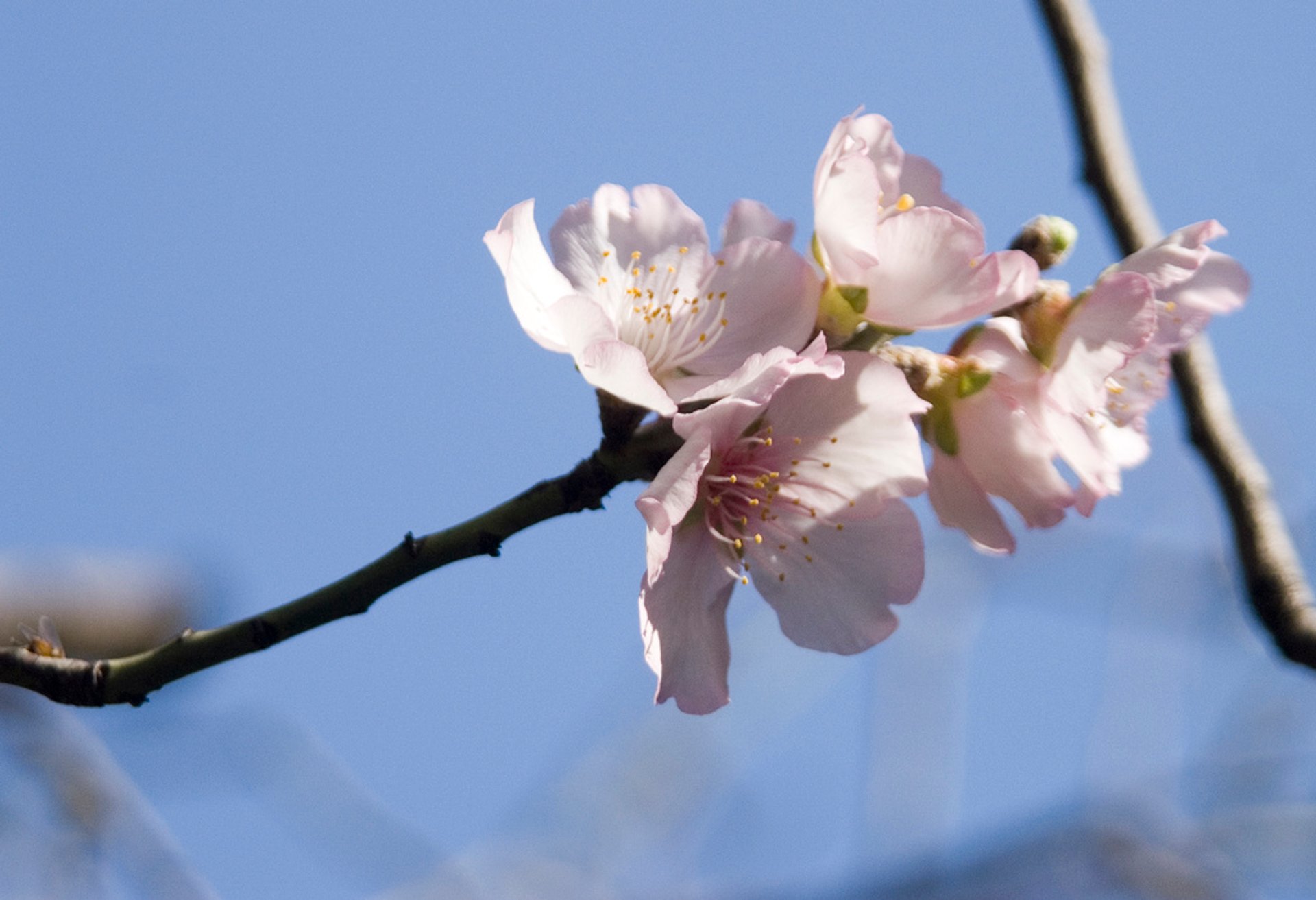 See accommodations nearby
The winter rains usually dump an exceptional amount of refreshment to the dry and brown valleys and hills of Israel. And within just a couple of weeks, the brown landscape transforms into an amazing bed of fantastic blooming grasses and flowers.
Imagine how beautiful the pinkish-white flowers look at the beginning of spring, signifying the awakening of nature! Almond blossoms give a white and pink glow to the freezing winter and also guarantee the warm spring. All over Israel, where almond has been one of the biggest treasures, the trees start to bloom and share their unique beauty. These plants are even mentioned here and there in the Jewish Bible. However, they blossom only for a short time, so one blink of an eye, and they are gone until next year.
The most stunning bloomers are the plantations of almonds, and they are seen from the hills of the Galilee to the hills around Jerusalem. The views will definitely make you pull your camera out when you see that unbelievable full blooming orchard for the first time.
Come visit now so that you won't miss the spectacular and gentle sight!