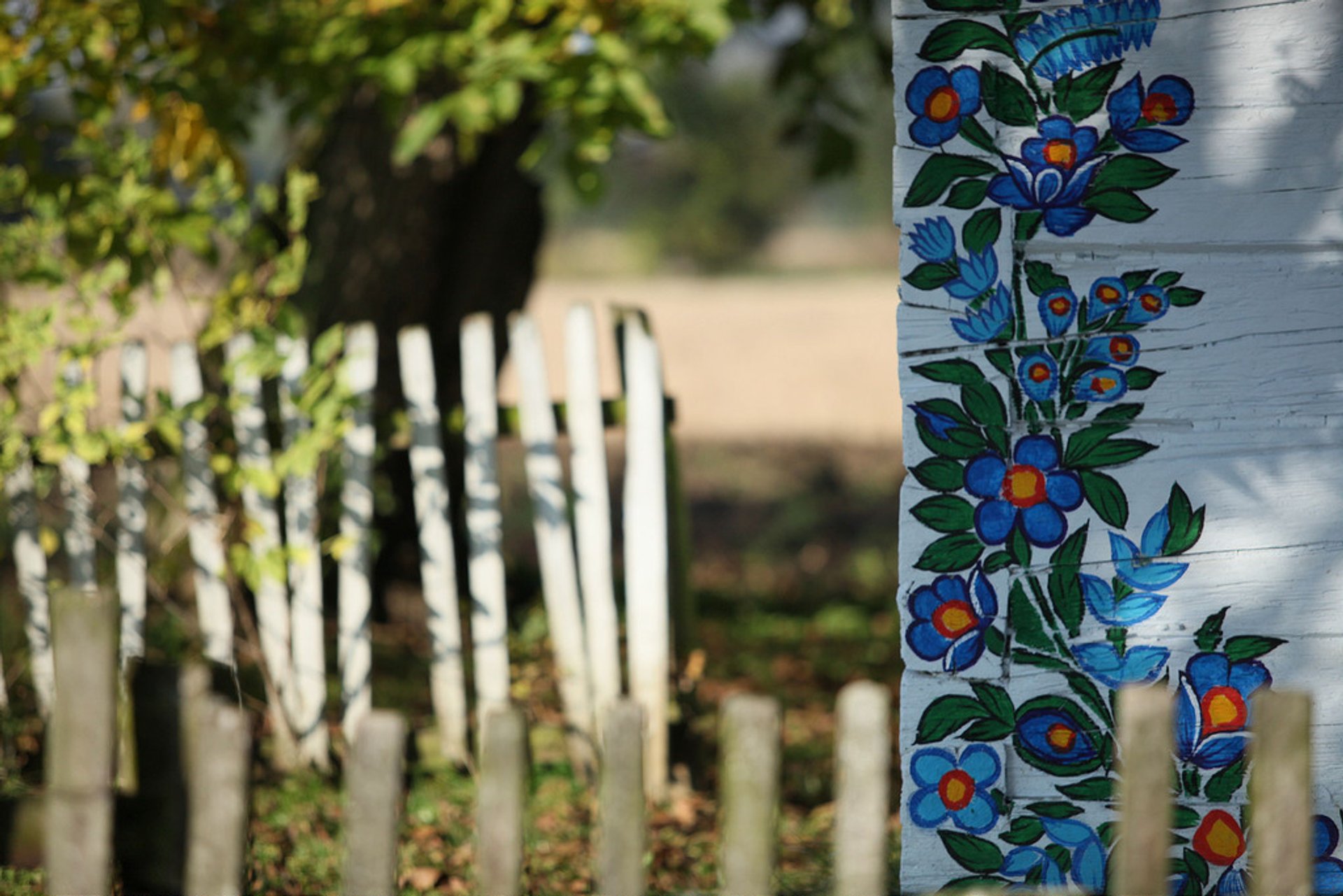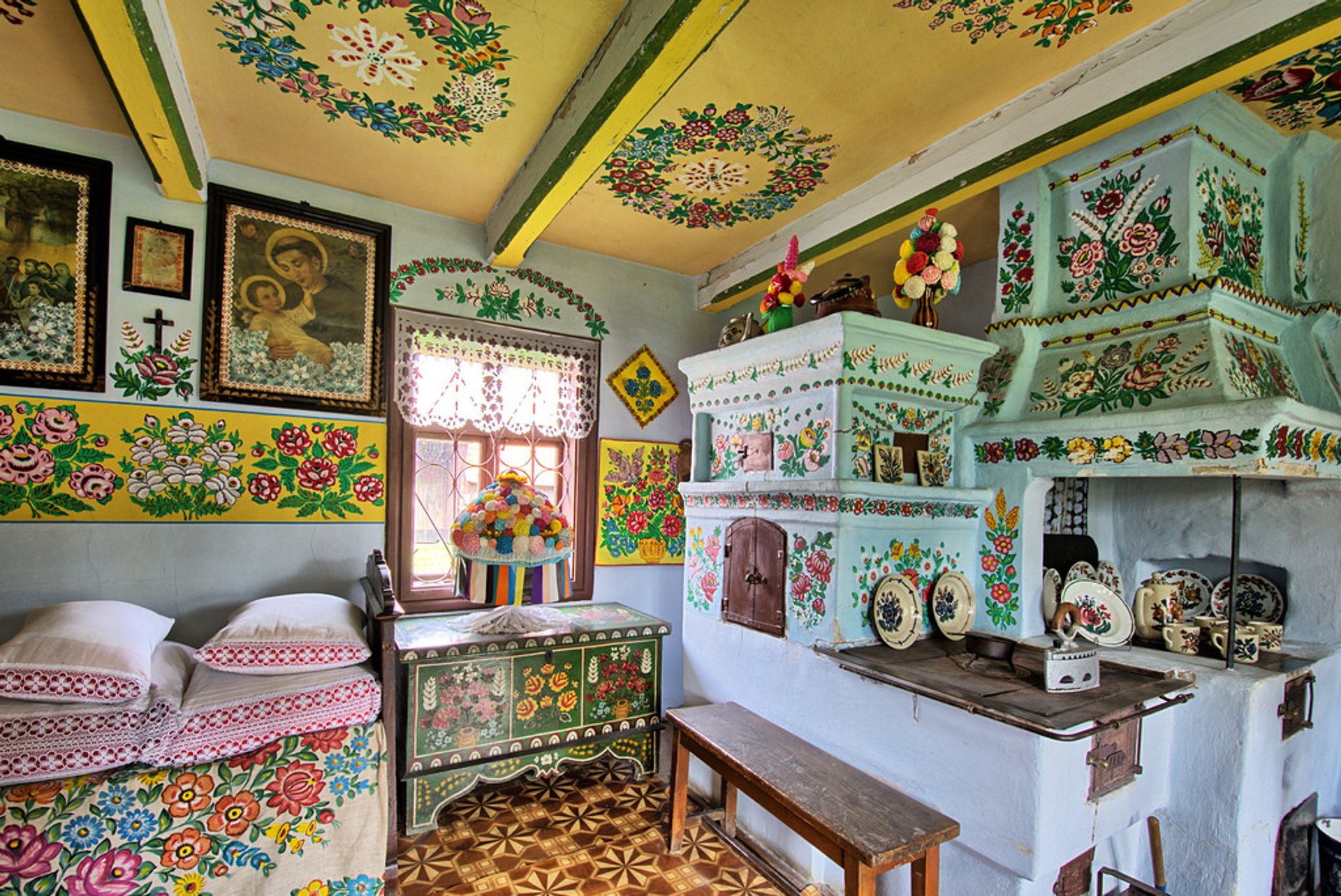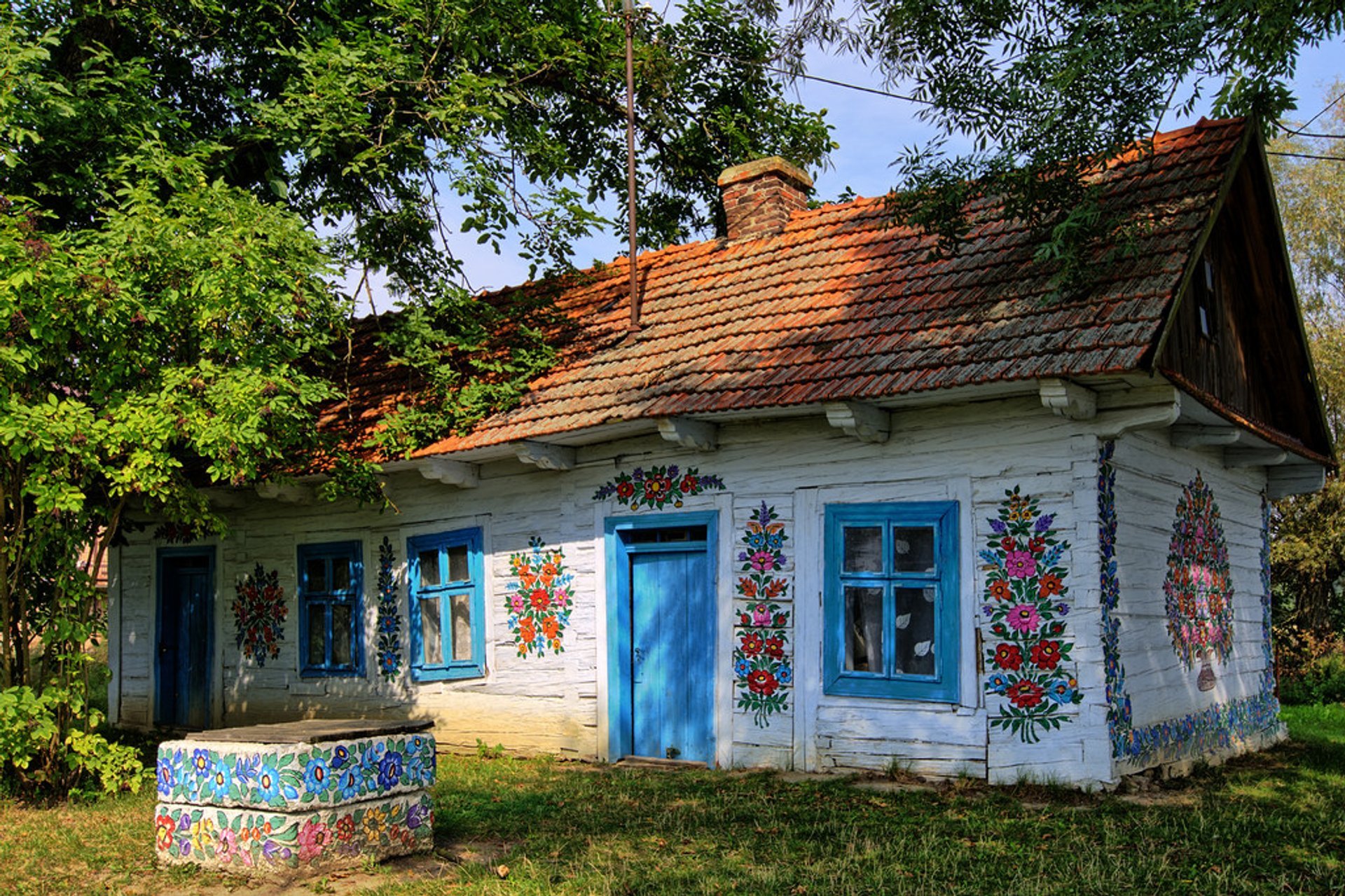 ©
Mariusz Cieszewski | Ministry of Foreign Affairs of the Republic of Poland
Zalipie is a village not far from Krakow, well-known for its local custom of painting houses with traditional decorative motifs. The annual competition Malowana Chata (Painted Cottage) Contest takes place on the weekend after Corpus Christi.
The houses and yards of the local people are vibrant with colours and ornaments. There is a tourist information centre, where you can find a map of the most exciting painted buildings or even take part in painting lessons and learn to create the pieces on your own.
Also, it is interesting to visit the museum of the first painter of this style—Felicja Curylowa. You can find the old original paintings there.
Find hotels and airbnbs near Painted Cottage Contest in Zalipie (Map)