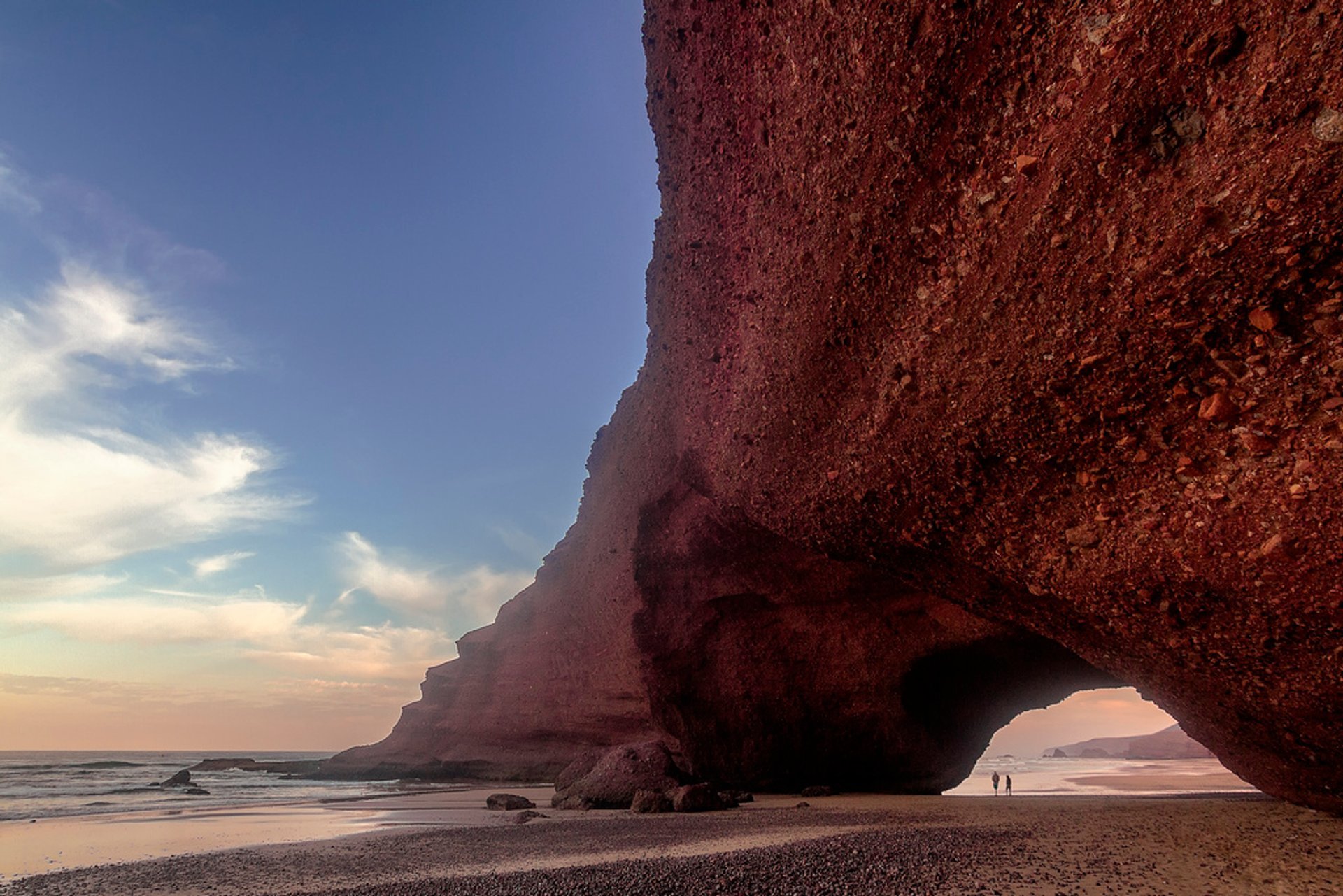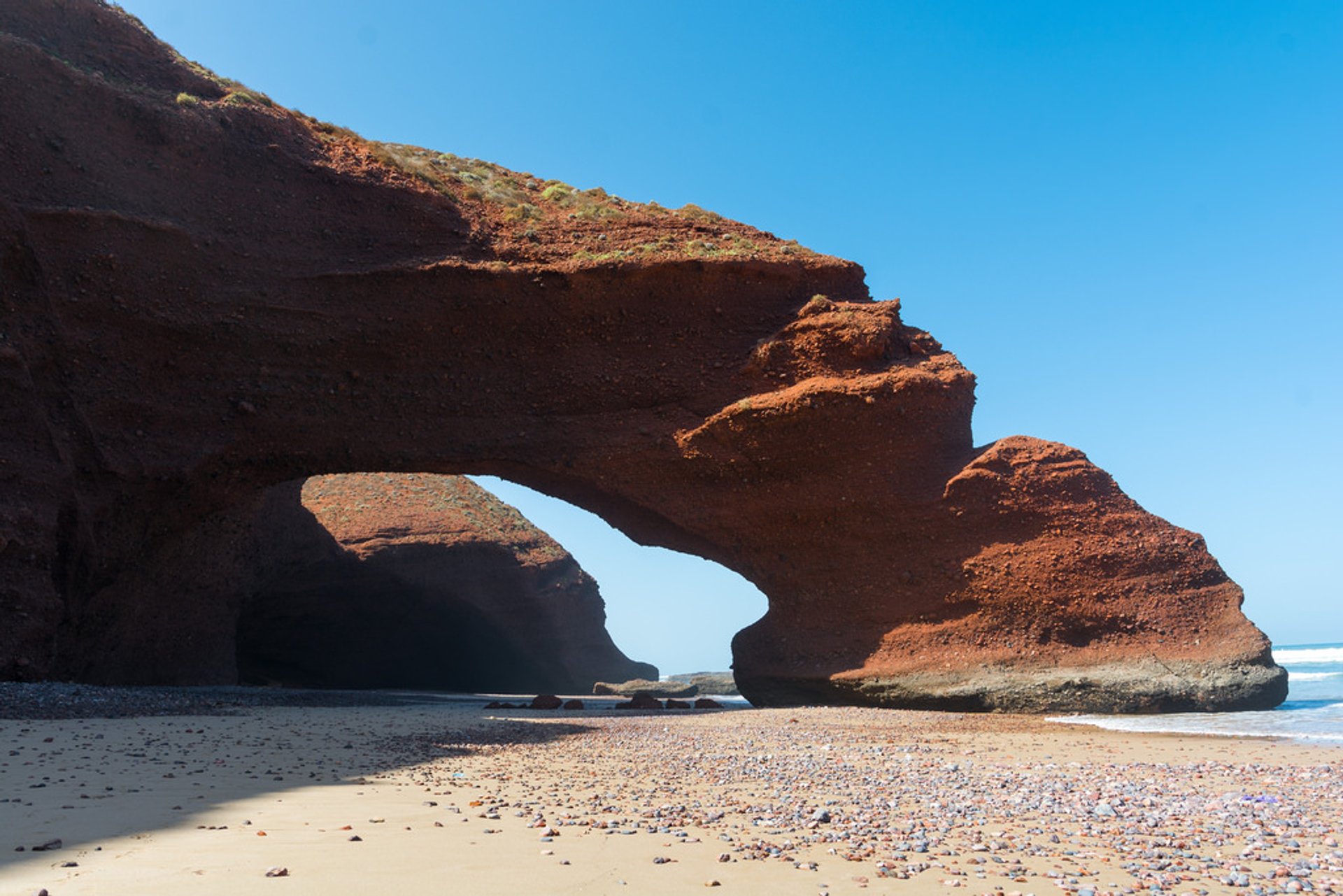 This beautiful beach is located between the towns of Mirleft and Sidi in Tiznit Province. Like many Moroccan beaches, this 8km stretch of sand is quite rocky and not very good for swimming. The most remarkable thing about Legzira Beach were the two stone arches that opened to an amazing view of the ocean during sunset. However, in 2016, one of the arches collapsed into the ocean. Luckily, the second arch is still there, but it is only accessible during the day when the tide is low. Since arches are formed as a result of erosion, there is a chance that new ones will be created over time at the famous Legzira Beach.
If you want to get into the water, summer is the best season to come. However, swimming at Legzira Beach is still considered too dangerous due to strong tides.
The spot is also loved by paragliders and surfers, as well as local fishermen.
Find hotels and airbnbs near Legzira Beach (Map)