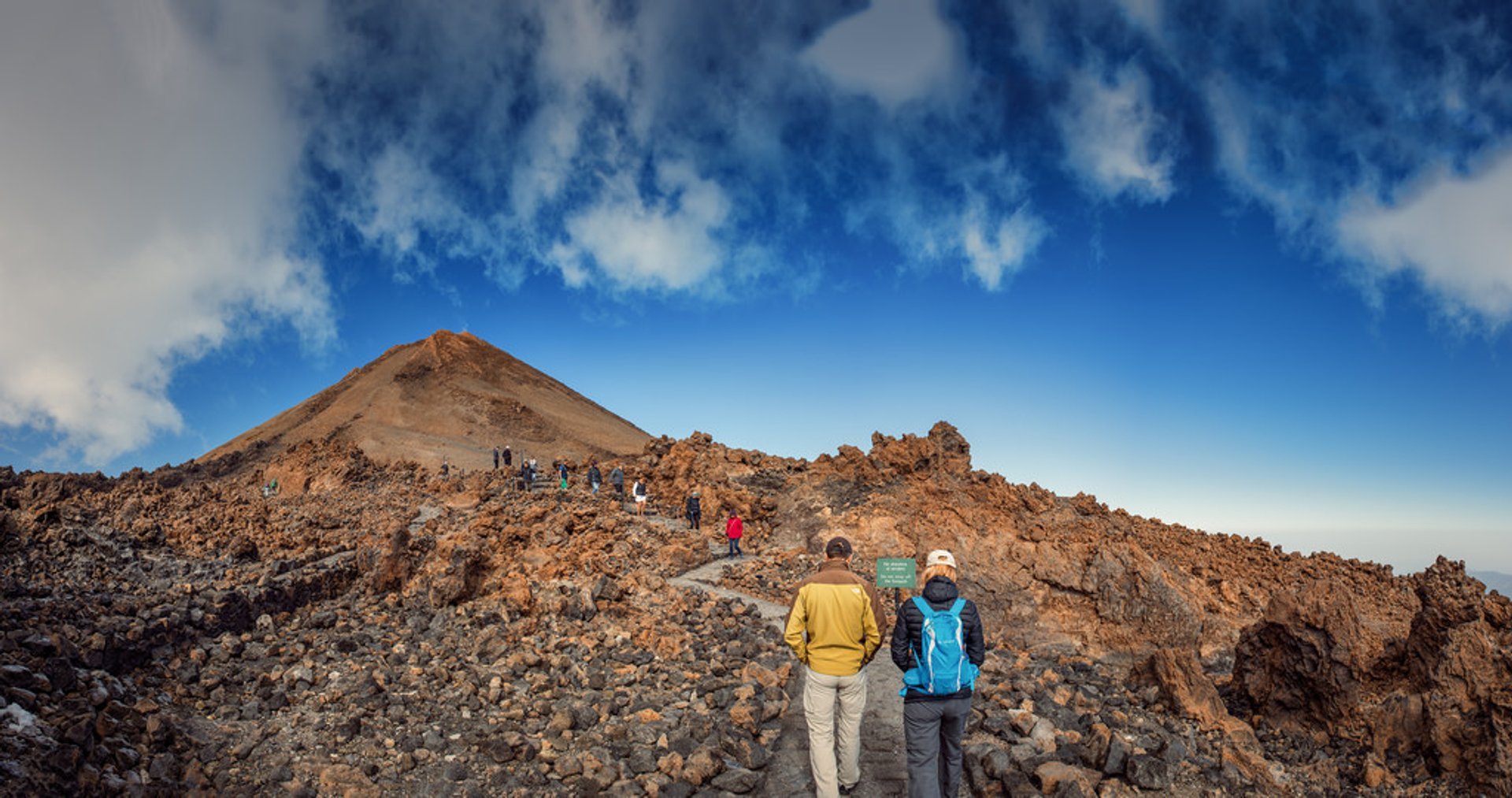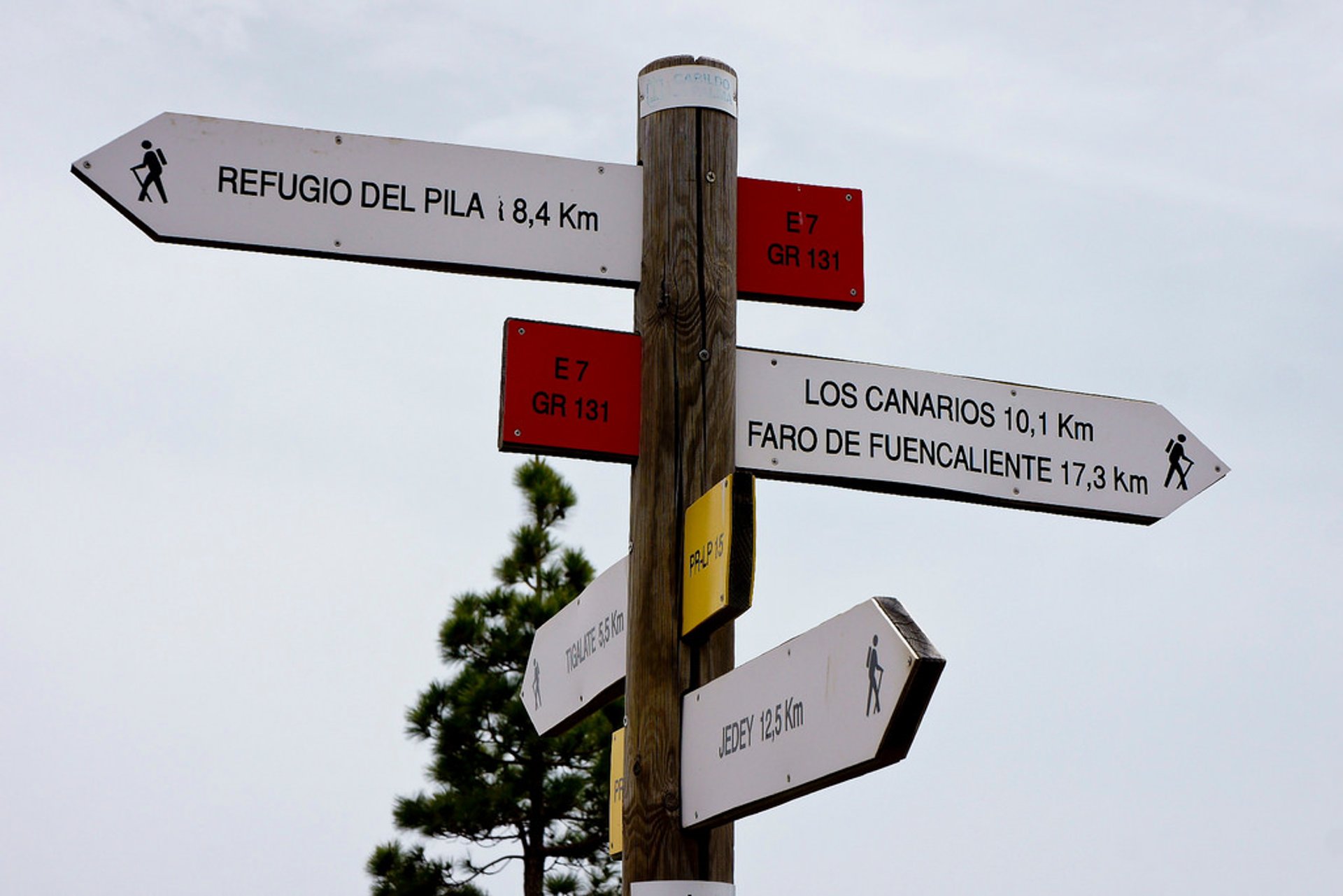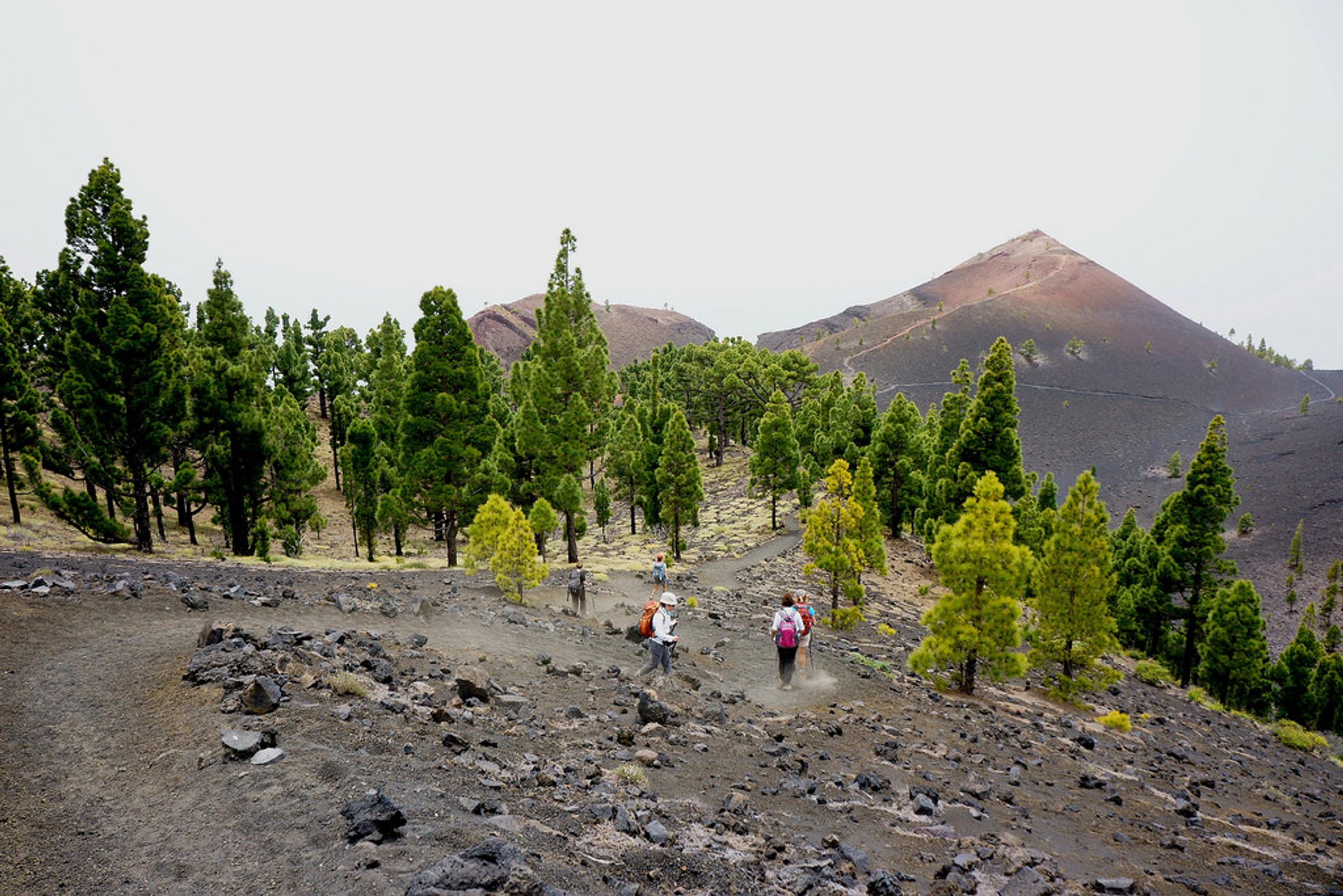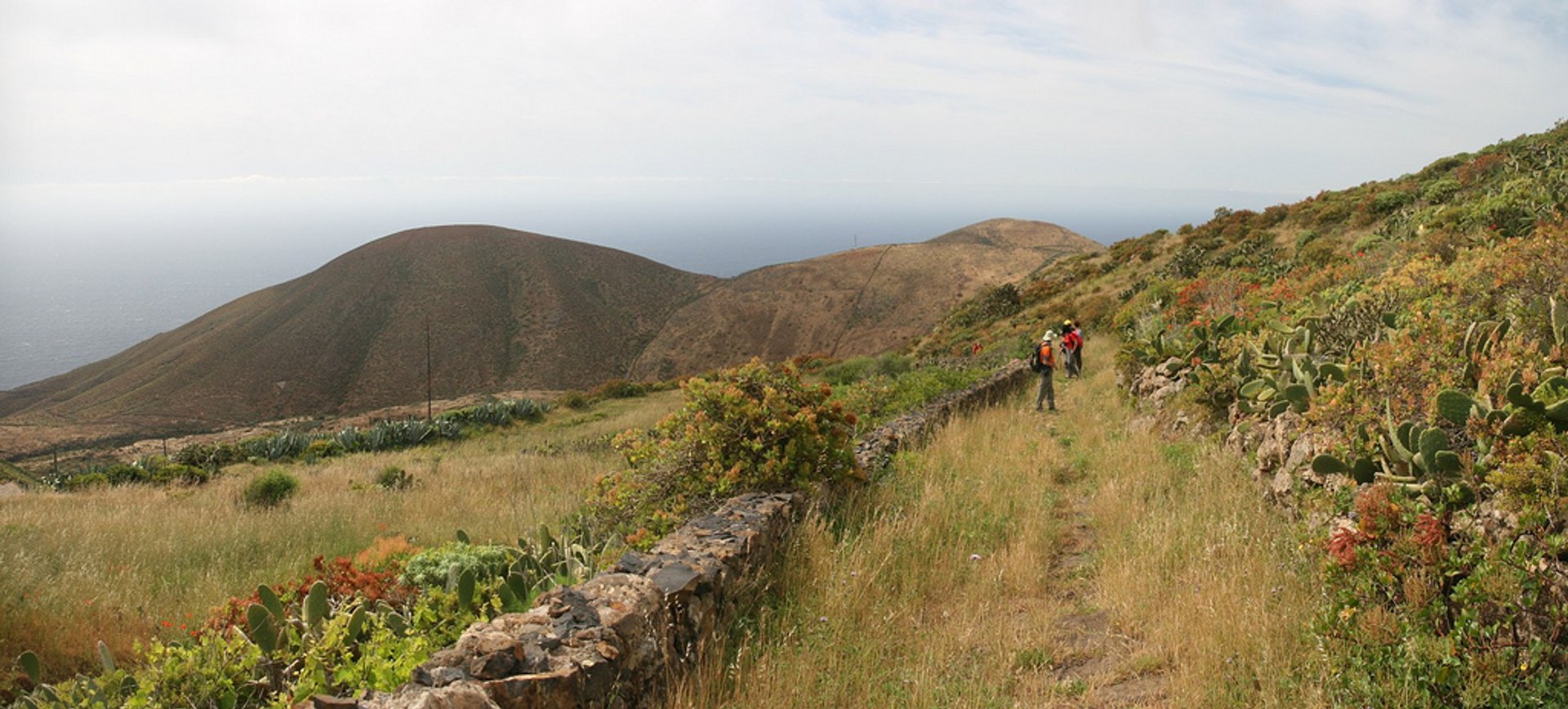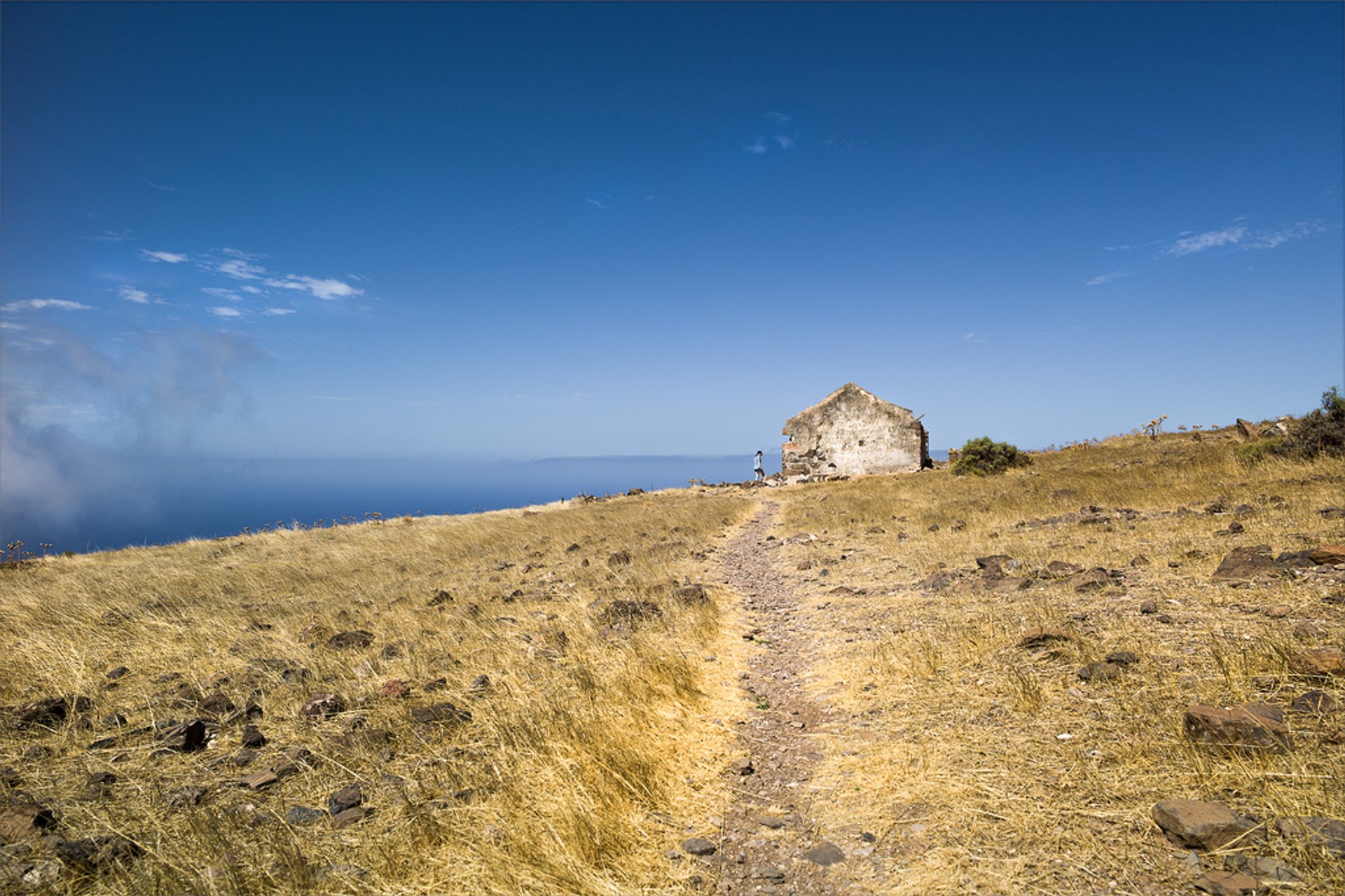 ​The nature of the Canary Islands is unique in its diversity. You can walk through deep green laurel forests, across sand dunes, or choose routes with the Mars-like landscapes. National Parks, mountains, volcanic​ craters, and relaxing coastal walks await you. There is an especially great network of long-distance trails known as Senderos de Gran Recorrido. They are usually marked and have information boards along the way.
The Teide National Park is one of the most popular hiking spots on the island of Tenerife. A five-day walk from Arona to La Esperanza will take you through the park and its most valuable sights.​ In Gran Canaria, the Royal Paths or Caminos Reales, created by one of the Spanish kings, is being restored with the help of the local government. These paths connect old villages of the island and provide a lot of walki​ng opportunities.
On the island of El Hierro, the Camino de Jinama is rather short but rather steep stretching from Valverde to La Frontera along the cliffs through the green hills of the island.
On La Gomera, you can walk from coast to coast in two days along the GR131 route. You can also choose one more path around the island, which is 110 km long. Popular starting points for hiking include Valle Gran Rey in the south-west and Vallehermoso and Hermigua in the north of the island. Walking from the lighthouse at Fuencaliente to the Port of Tazacorte, on La Palma island, can be a great experience for a hiker as well. The interesting and varying landscape of Lanzarote island with their famous volcanic vineyards will certainly be something new for you.
During your long walks on Tenerife and La Palma, don't miss the nighttime beauty of clear skies so perfect for stargazing. During dusk go to the upper territories of La Palma and enjoy the f​antastic phenomenon called "the sea of clouds." Due to their ideal climates, all of the islands can be visited year-round, but with less rain and more temperate days, spring is considered the best time for hiking.