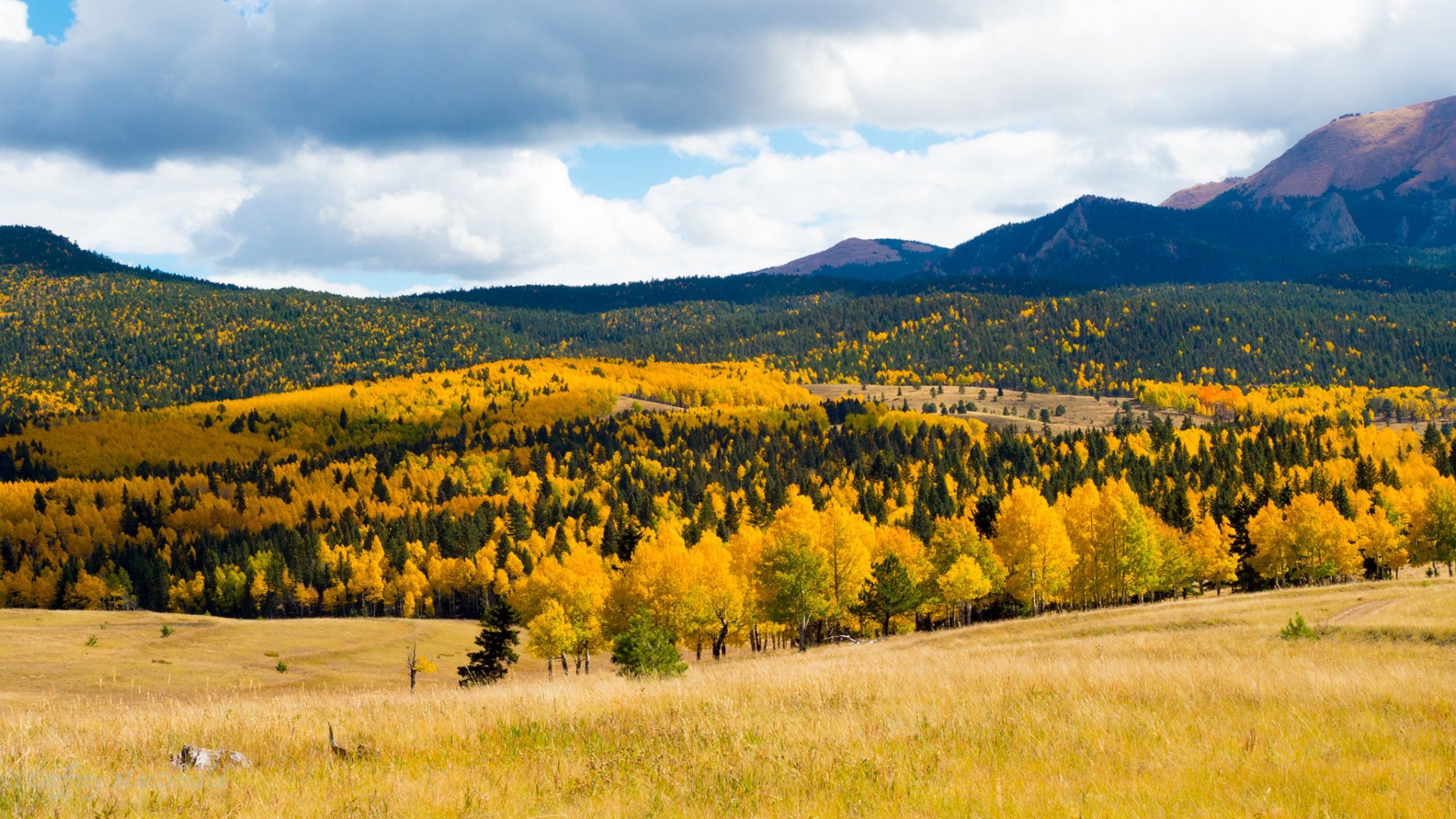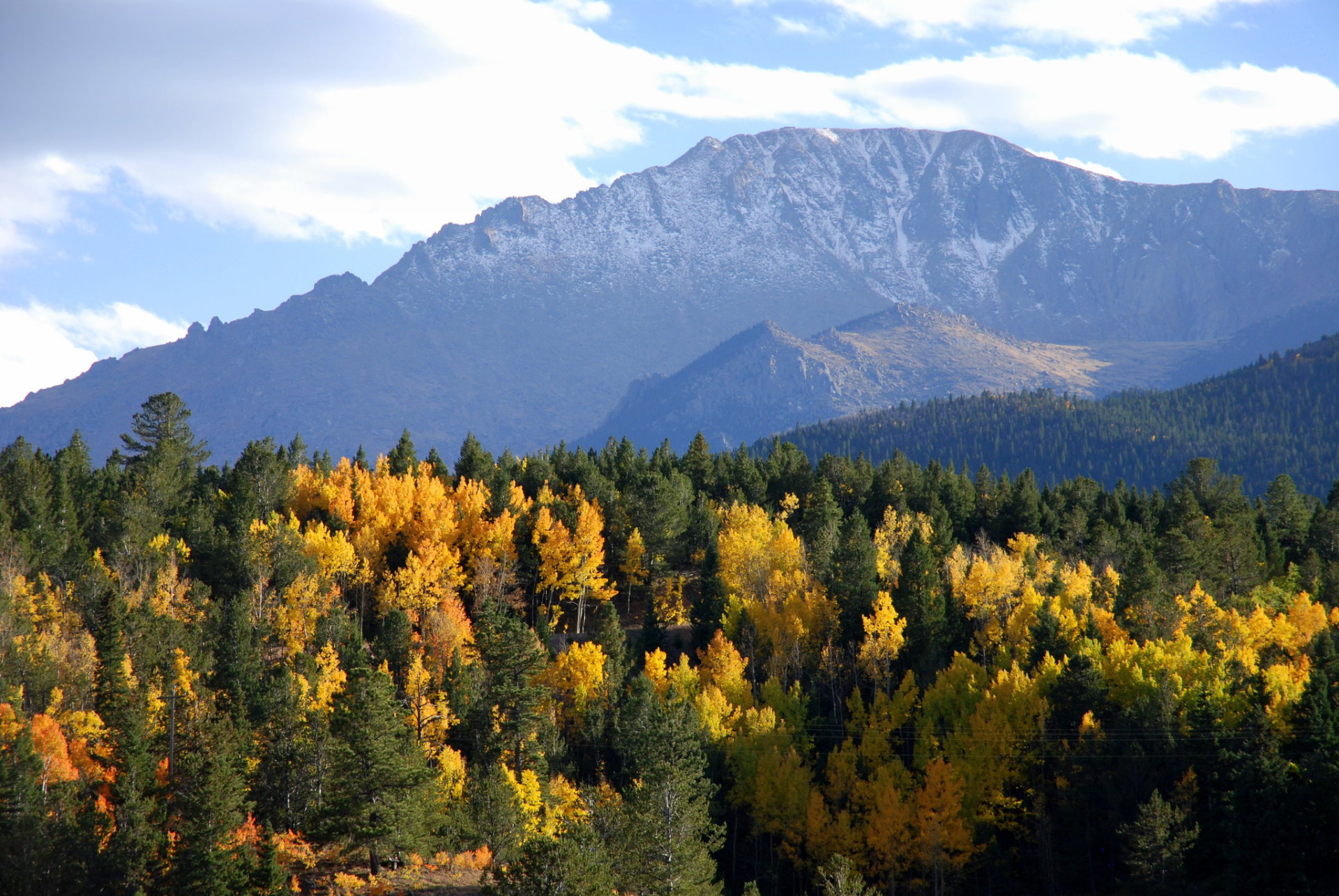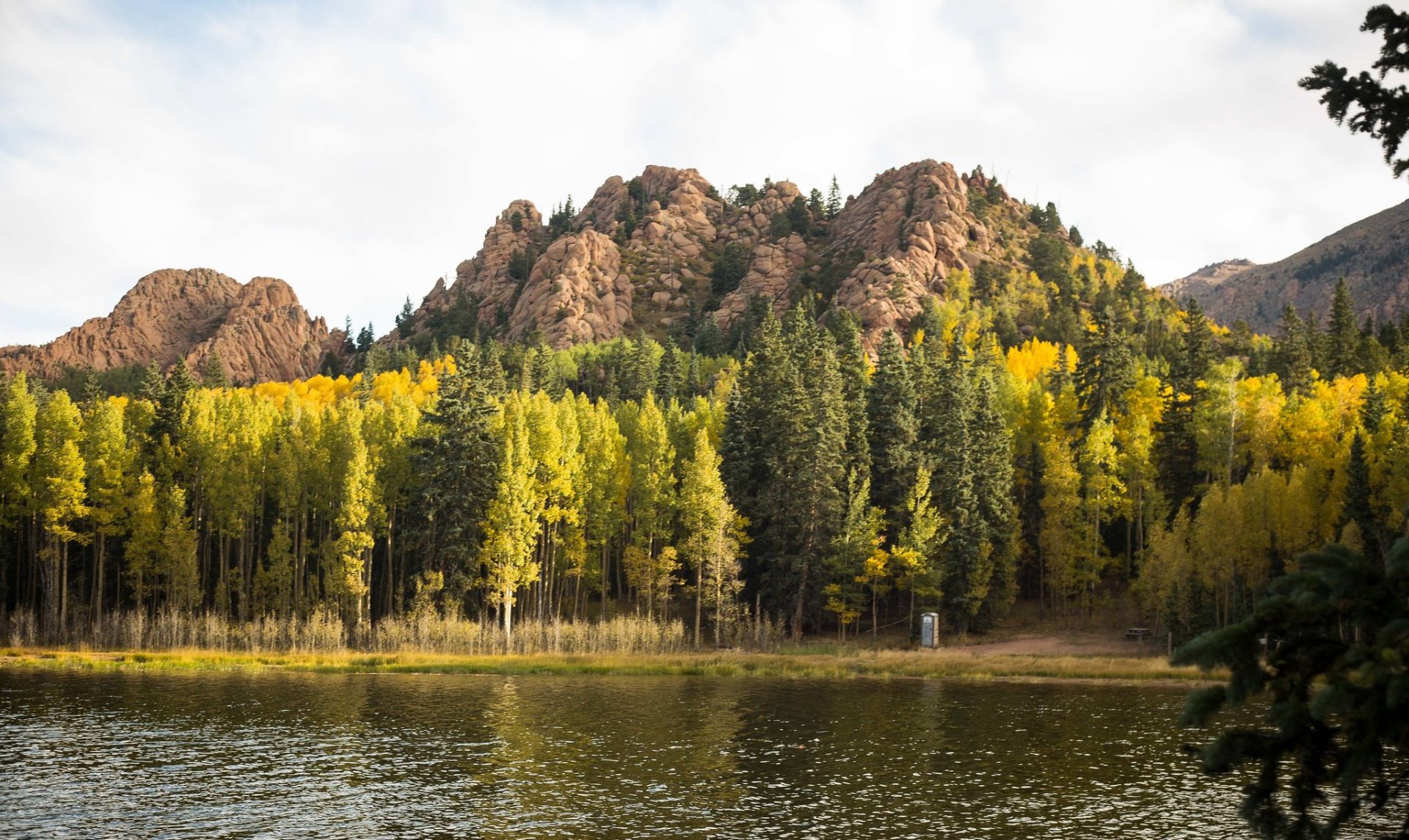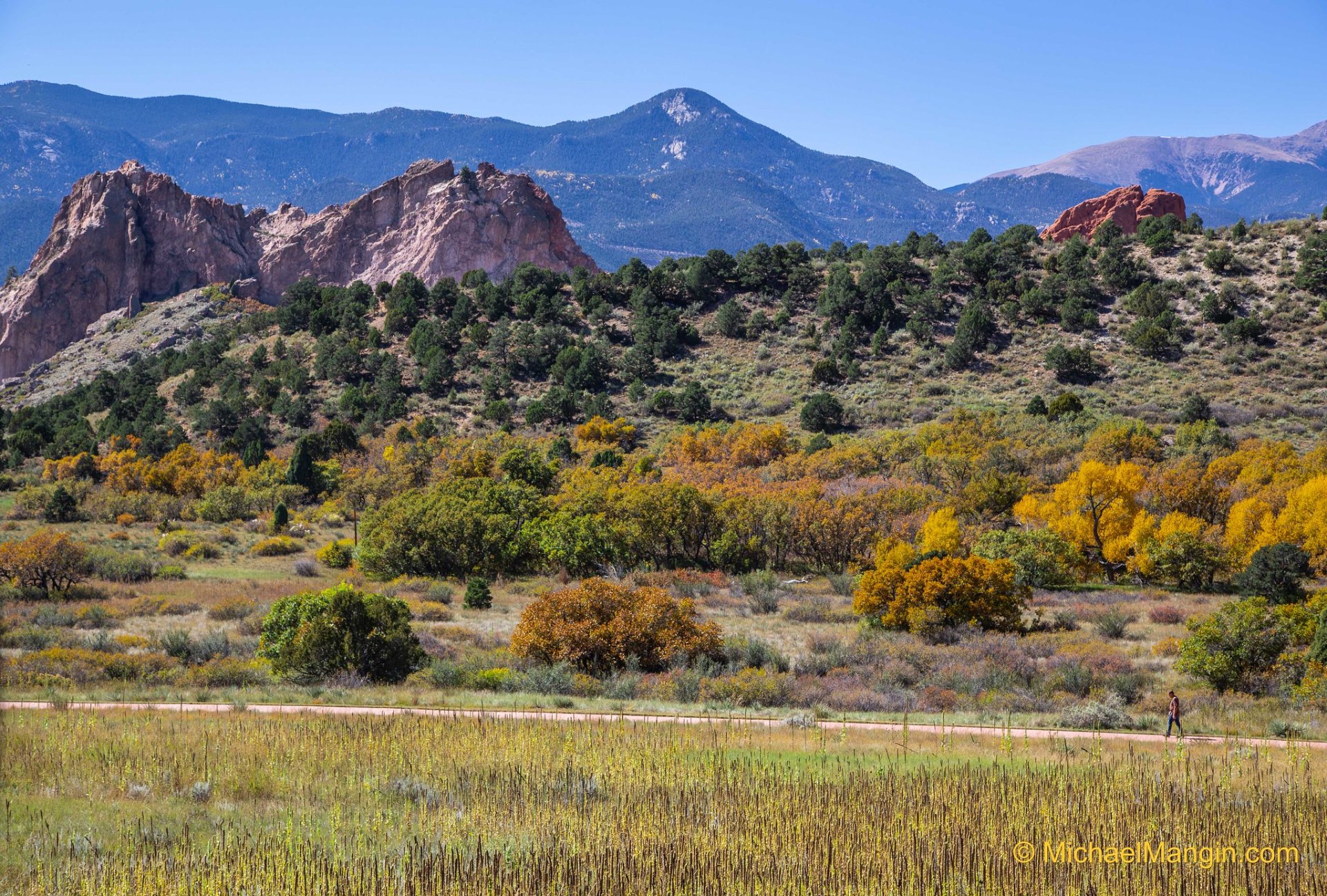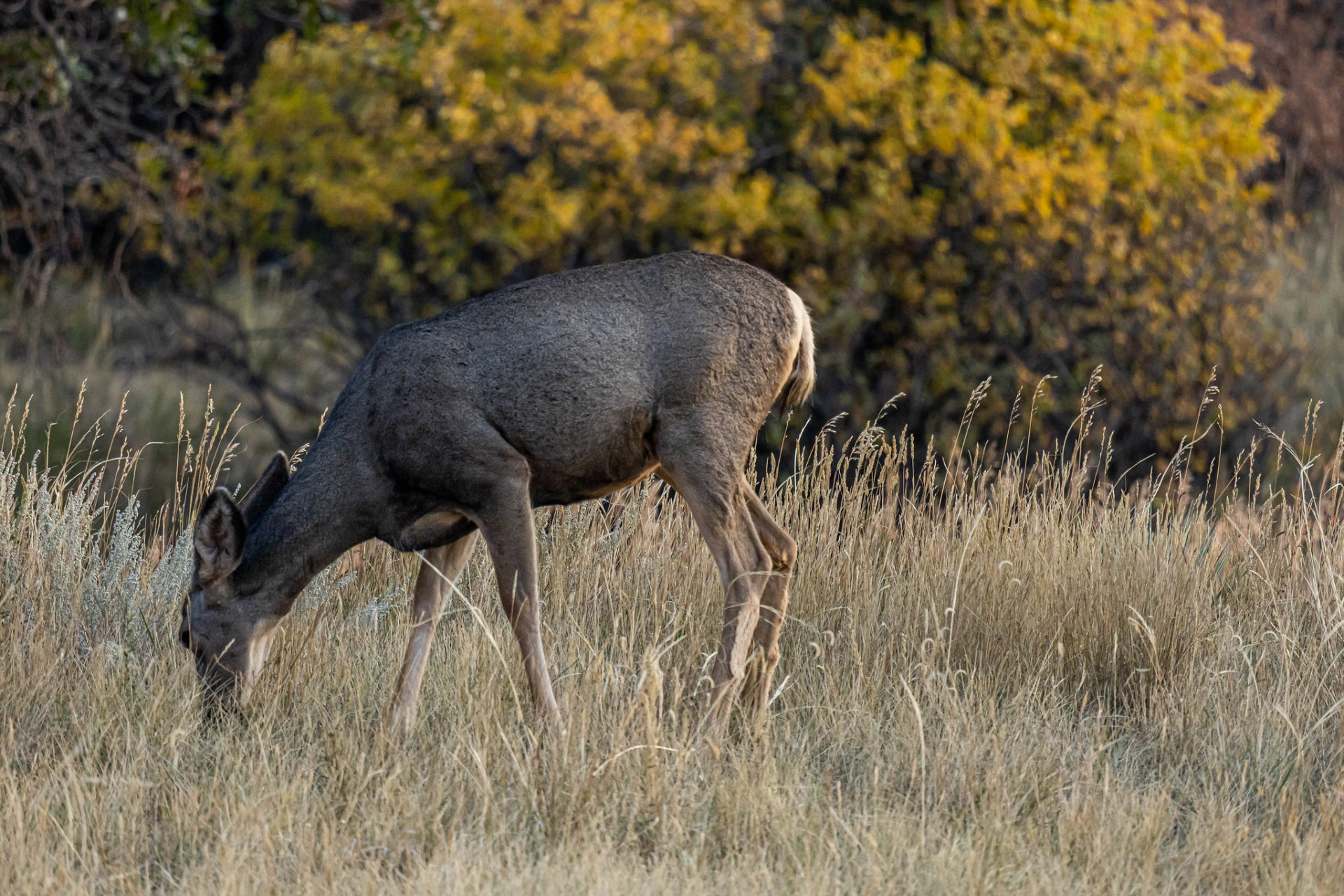 Autumn at Mueller State Park
Located at the eastern foot of the Rocky Mountains, Colorado Springs boasts an abundance of scenic trails thanks to the mountainous Pikes Peak Region and the iconic Garden of the Gods Park with 300 towering sandstone rock formations. Fall is one of the best seasons to visit the area with all the vibrant colors that come from oaks, cottonwoods, and especially quaking aspens.
Best time to see fall colors in Colorado Springs
Fall comes quite early to Colorado Springs due to its high elevation (6,035 ft or 1840 m). Trees begin to change colors in mid-September, starting from the mountains and spreading to lower elevations. Peak fall foliage time usually lasts from the last week of September through the first week of October. By mid-October, fall colors move to lower areas, while trees on higher elevations have already shed their leaves.
Best places to see fall foliage near Colorado Springs
Garden of the Gods is a hiker's paradise with over 20 mi (32 km) of trails, many of them paved. Lush aspen groves are particularly impressive in North Cheyenne Canyon, where multiple trails will help you appreciate quintessential Rocky Mountains fall landscapess. If you don't like walking, take a guided Segway tour through Garden of the Gods landmarks.
A warm fall day is a perfect time for a scenic hike through the dense forest. Just west of Colorado Springs, you can find the 1,729 sq mi (4,478 sq km) Pike National Forest. Mueller State Park is another famous leaf-peeping destination that covers around 5,000 ac (2,023 ha). Take a scenic 5 mi (8 km) Cheesman Ranch Trail through the forest consisting of aspens and evergreen, perfect for fall photography.
Quail Lake is the easiest way to get to nature while you are in the city. Located in the southern part of Colorado Springs, Quail Lake Park is a great place for kayaking or biking. The mountain vistas from the east side of the lake complement water reflections, which are especially scenic when framed with golden leaves.
Scenic Drives
Highway 67 is one of Colorado's most scenic roads, especially during autumn. A 71 mi (114 km) highway goes through the eastern part of Pike National Forest. Woodland Park, known as The City Above the Clouds, is a historic mining town in Cripple Creek and the mountain town of Divide.
To fully enjoy fall high mountain air, take the 19 mi (30 km) Pikes Peak Highway, a paved road that runs to Pikes Peak Summit, called America's Mountain. Many scenic overlooks await you along the way. For more adventurous drivers, Gold Camp Road will guarantee some adrenaline. The dirt road, running along the former railways from Colorado Springs to Cripple Creek, features spectacular fall foliage displays, but you need a 4WD vehicle to overcome its rugged terrain.
Find hotels and airbnbs near Fall Colors (Map)