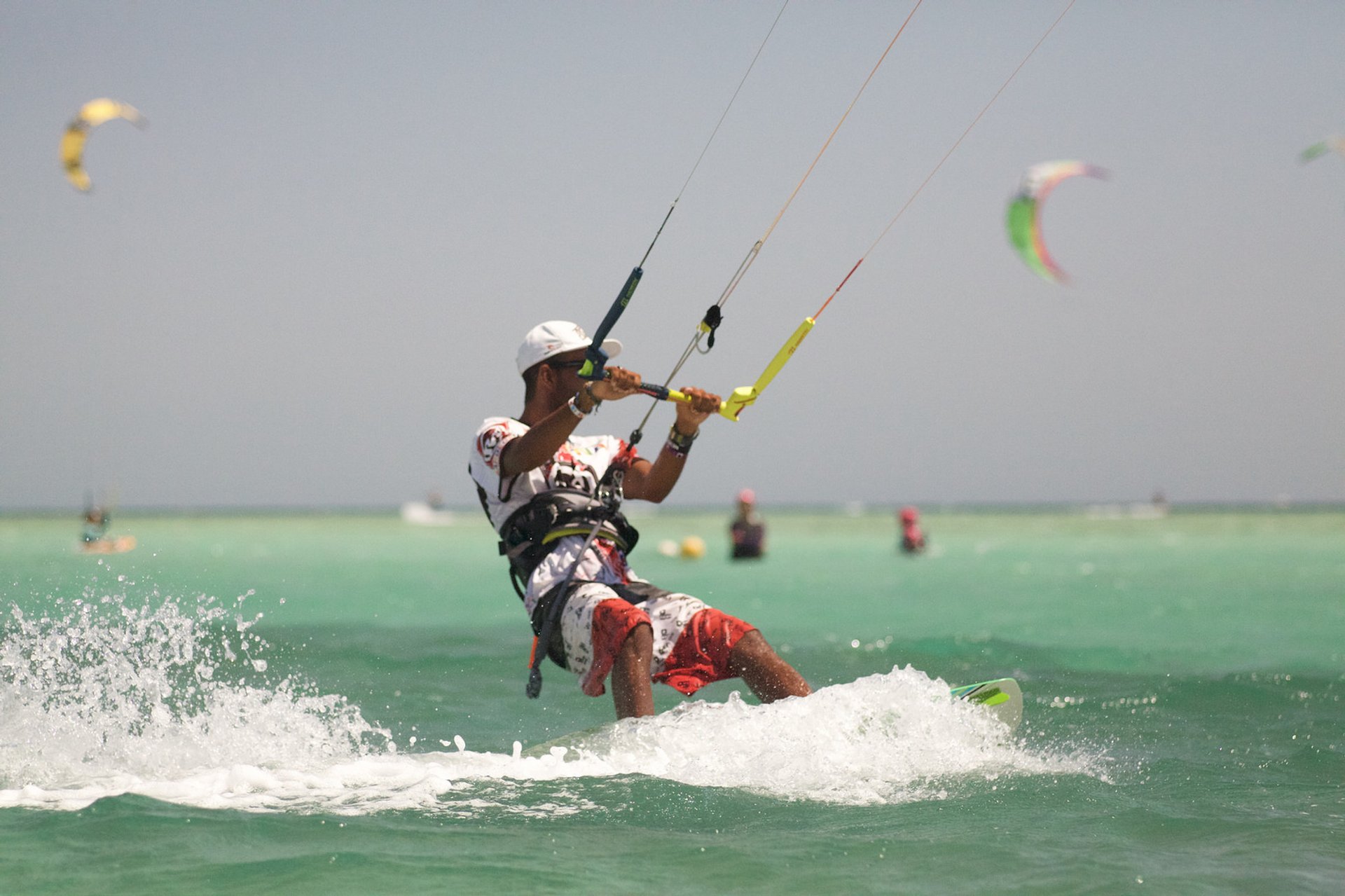 El Gouna is the best kiteboarding spot for both professionals and beginners. There is no more beautiful place for this activity in Egypt. It's just about wind and weather in El Gouna, you won't find those big waves as in Hamata here. Whether riding, cruising, jumping, or surfing waves kitesurfing gives you an exhilarating opportunity to enjoy the sea.

The Kitesurfing clubs are open all year but the best months for the activity are June to September when windy weather is the most likely. But you should be aware of August being sweltering hot. During December–February El Gouna experiences a mix of light and strong wind days. In the cold season, wind chances are better at other spots across Egypt, but many kiters still prefer El Gouna for it always wins with kitesurfing lifestyle and open-minded atmosphere.
Water temperature differs depending on the season. If you choose to visit El Gouna in summer, lycra will suffice. For spring and fall, bring shorty, and for winter—full wetsuit.
People normally get to El Gouna from Hurgada airport which is only half an hour away.
Find hotels and airbnbs near Kitesurfing in El Gouna (Map)
Kitesurfing in El Gouna Featured in