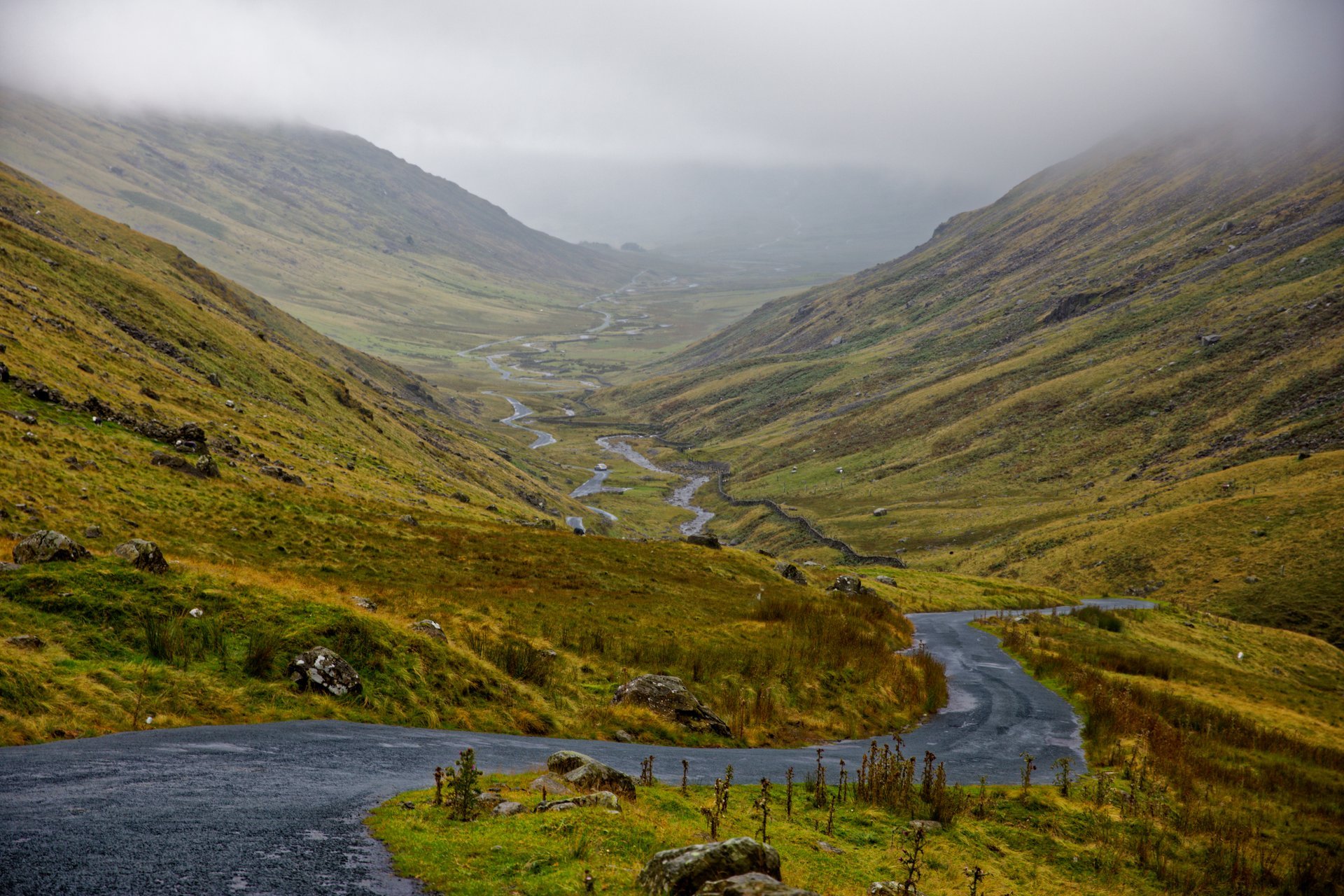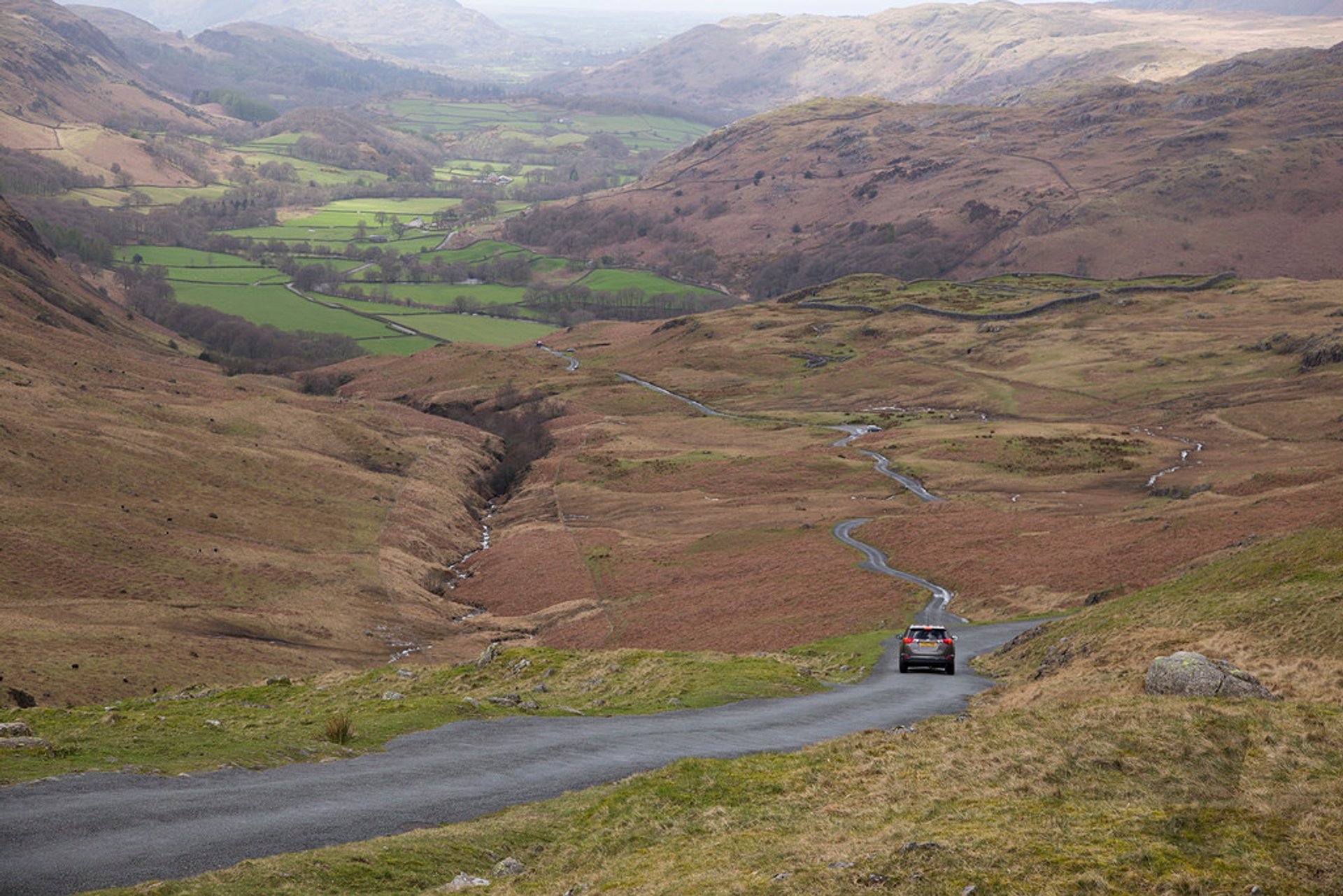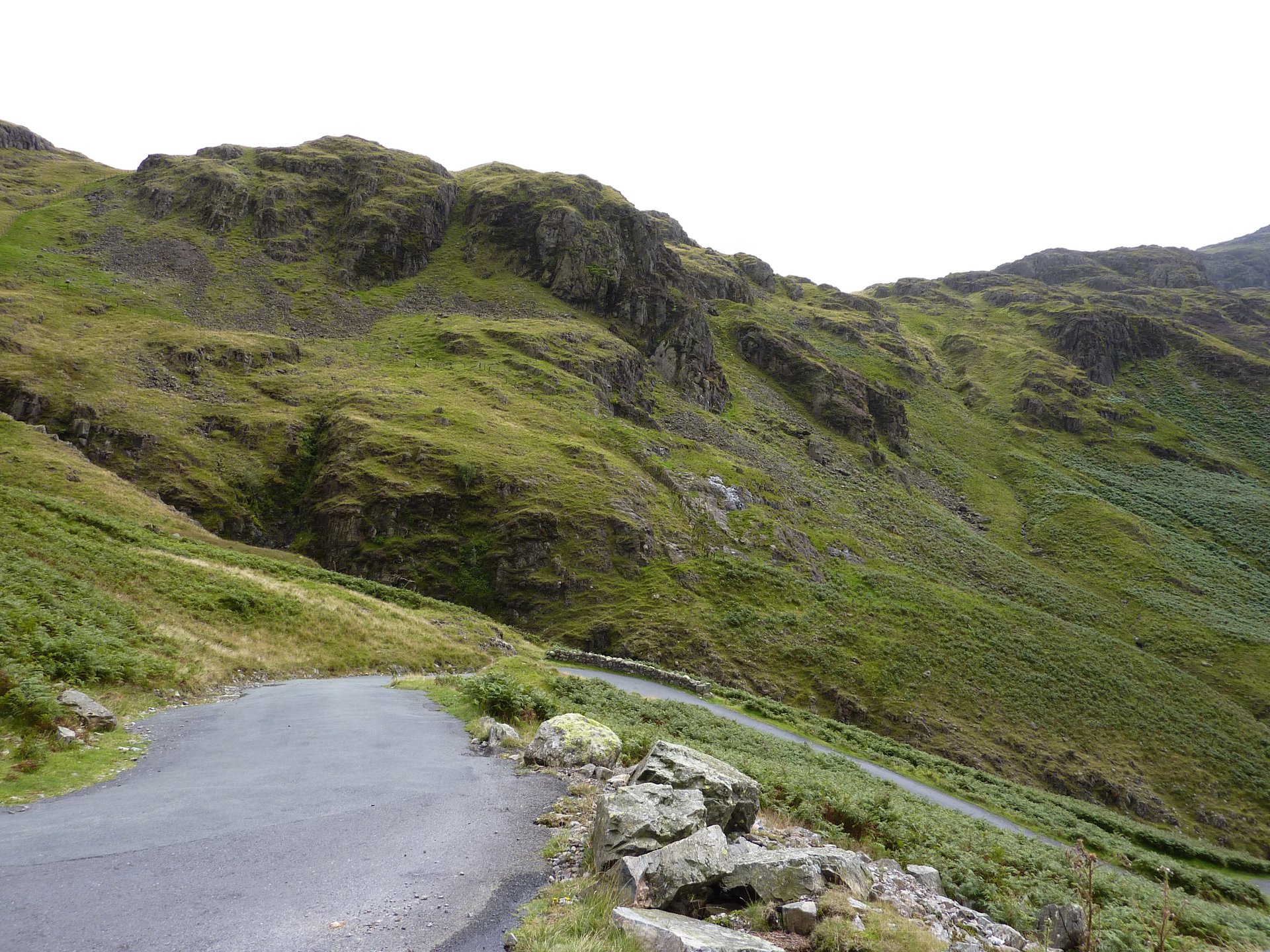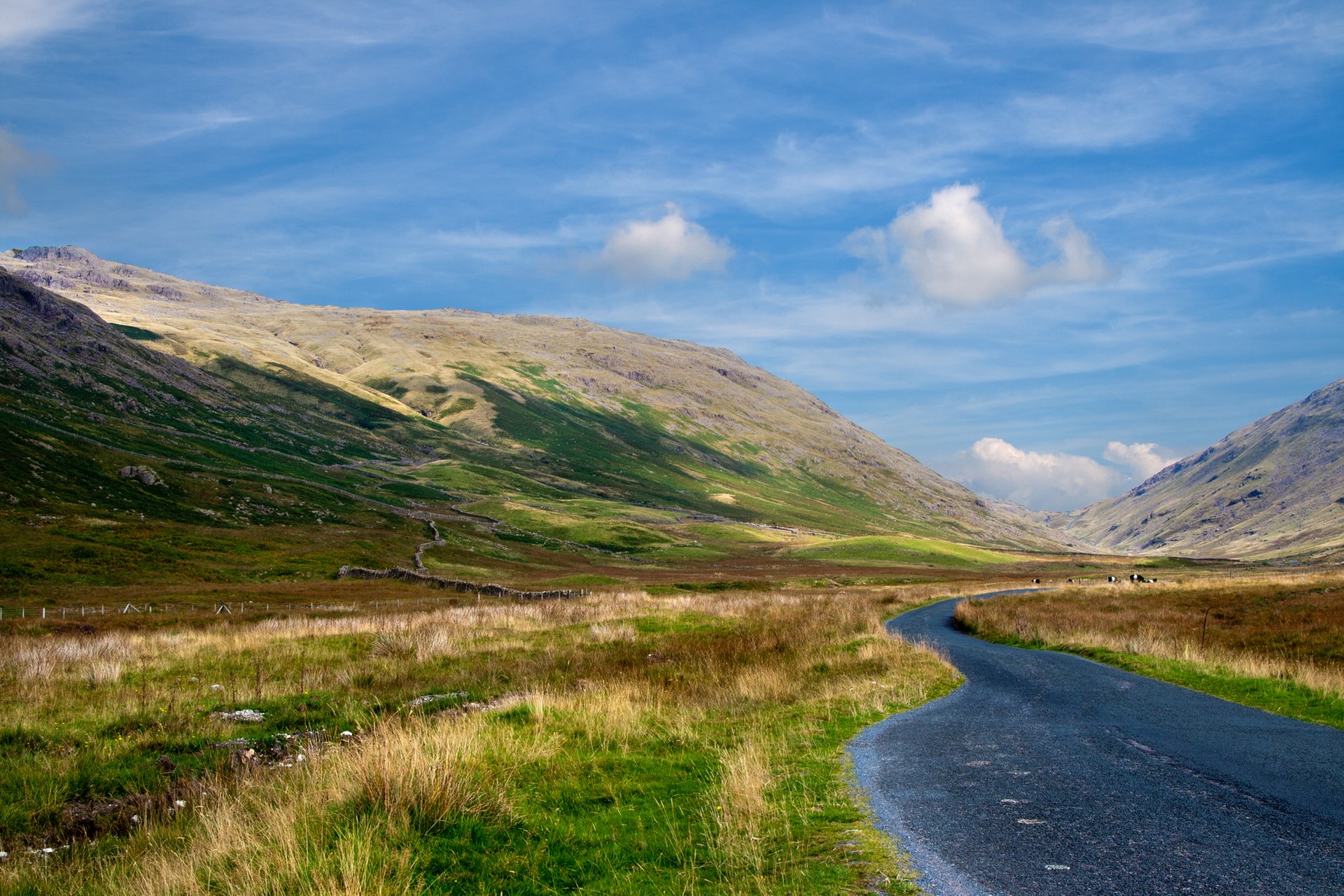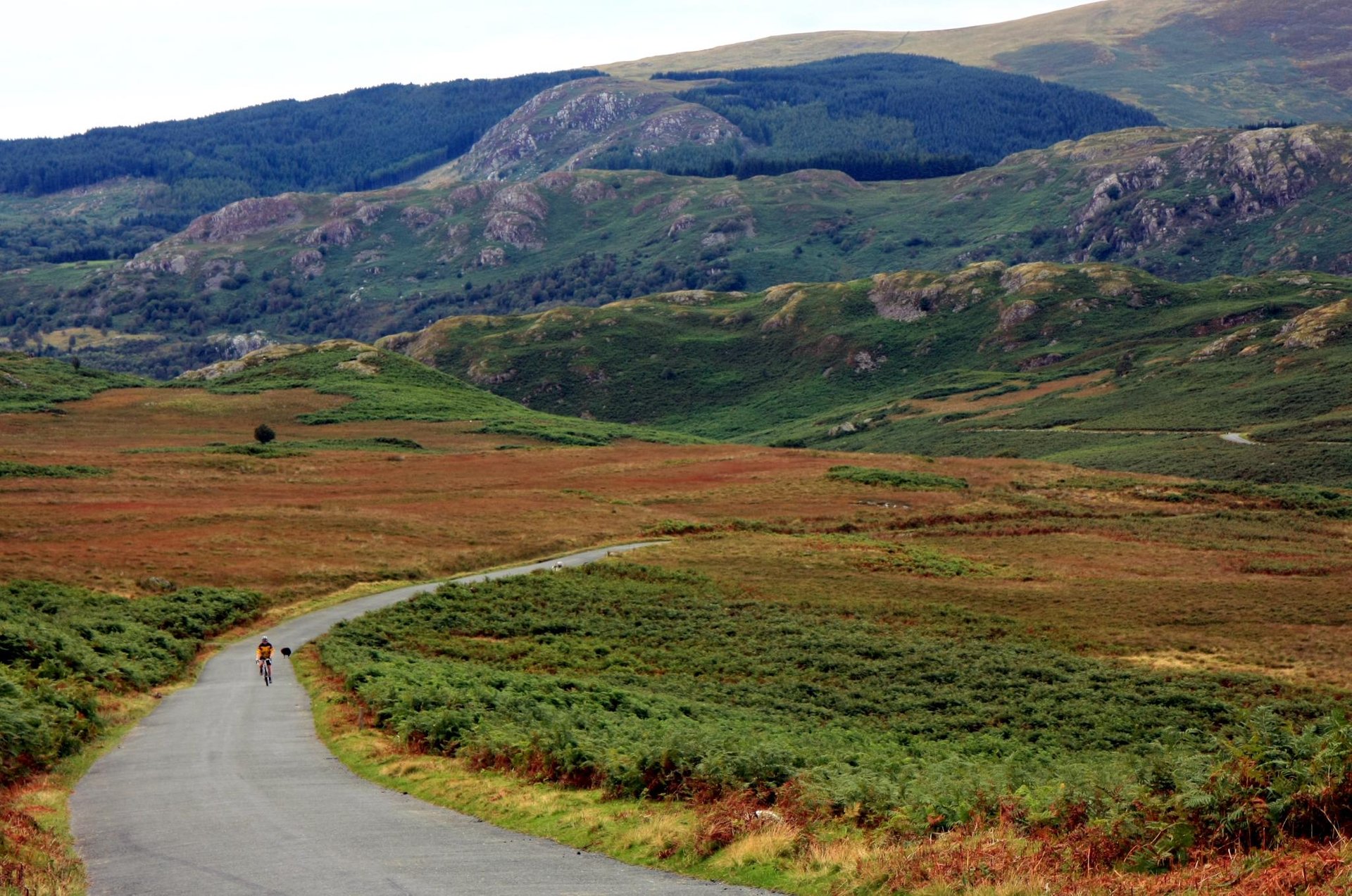 Hardknott Pass is a hilly single-track road between Eskdale and the Duddon Valley located in the Lake District National Park, Cumbria, England. Surfaced with tarmac, the road connects the scenic central Lake District with West Cumbria and has a maximum gradient of 33%, being one of the steepest in England. The name of the road derives from the Old Norse harthr (hard) and knutr (craggy hill). The Romans built the first road over the Hardknott Pass in 110 AD.
Despite the challenging geography of the road, it is very popular with cyclists and motorcyclists. It is included in the annual Fred Whitton Challenge, a 180-km (112-mi) bicycle ride around the Lake District. It boasts beautiful views and several landmarks like the remains of the Roman Fort. From the highest point of Hardknott Pass, the height of 393 m (1,289 ft), one can see The Isle of Man on a clear day. The eastern part of the road features the Cockley Beck farm, which dates all the way back to the 1860s.
A few hairpin bends make Hardknott Pass somewhat challenging. It's often closed during winter months due to snow and icy condition which make it extremely dangerous. It's also worth to remember that traffic ascending the pass has the right of way. There are also a few narrow sections, barely wide enough for two cars. Commercial and heavier vehicles are advised not to use this road.
Find hotels and airbnbs near Hardknott Pass (Map)