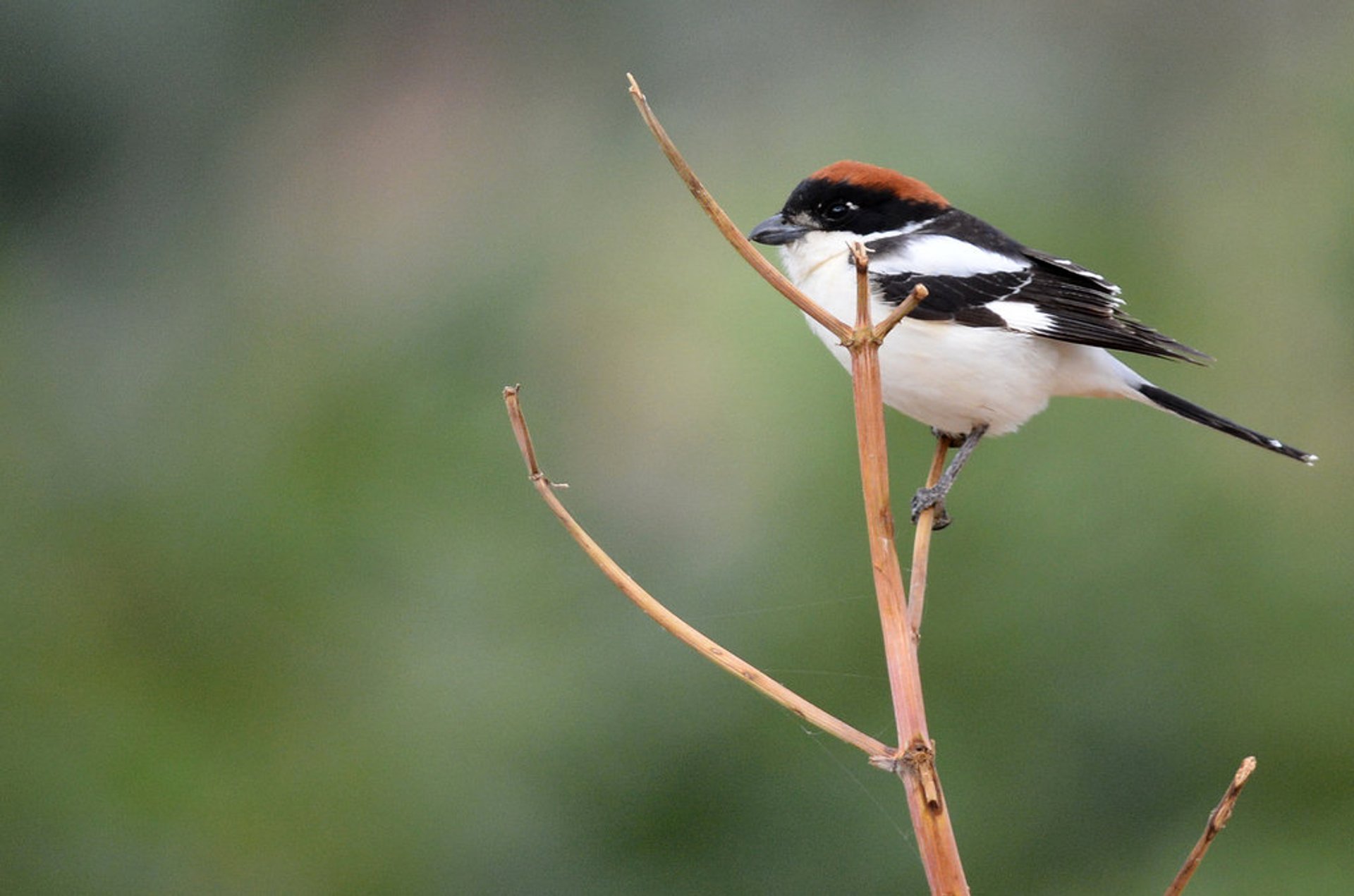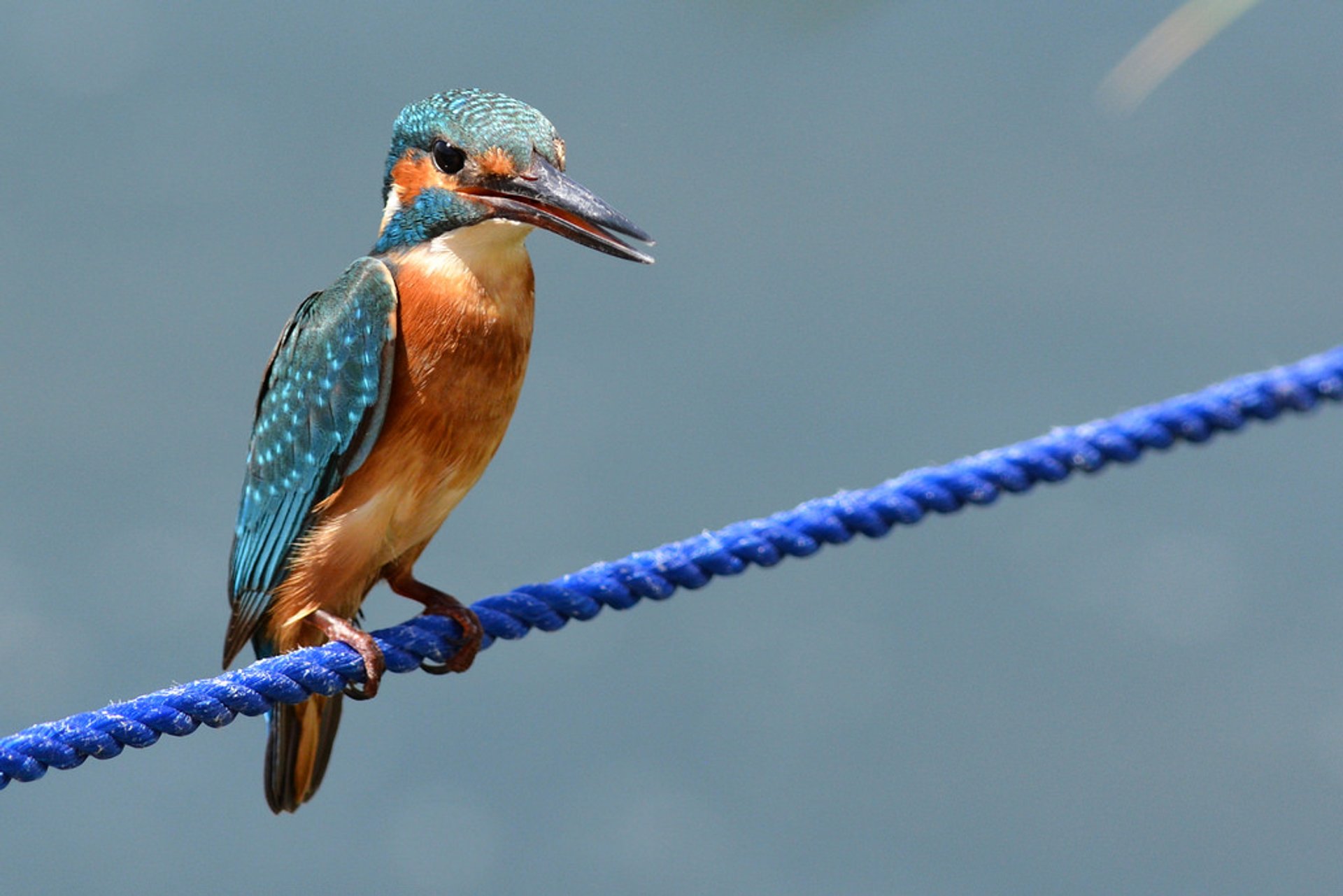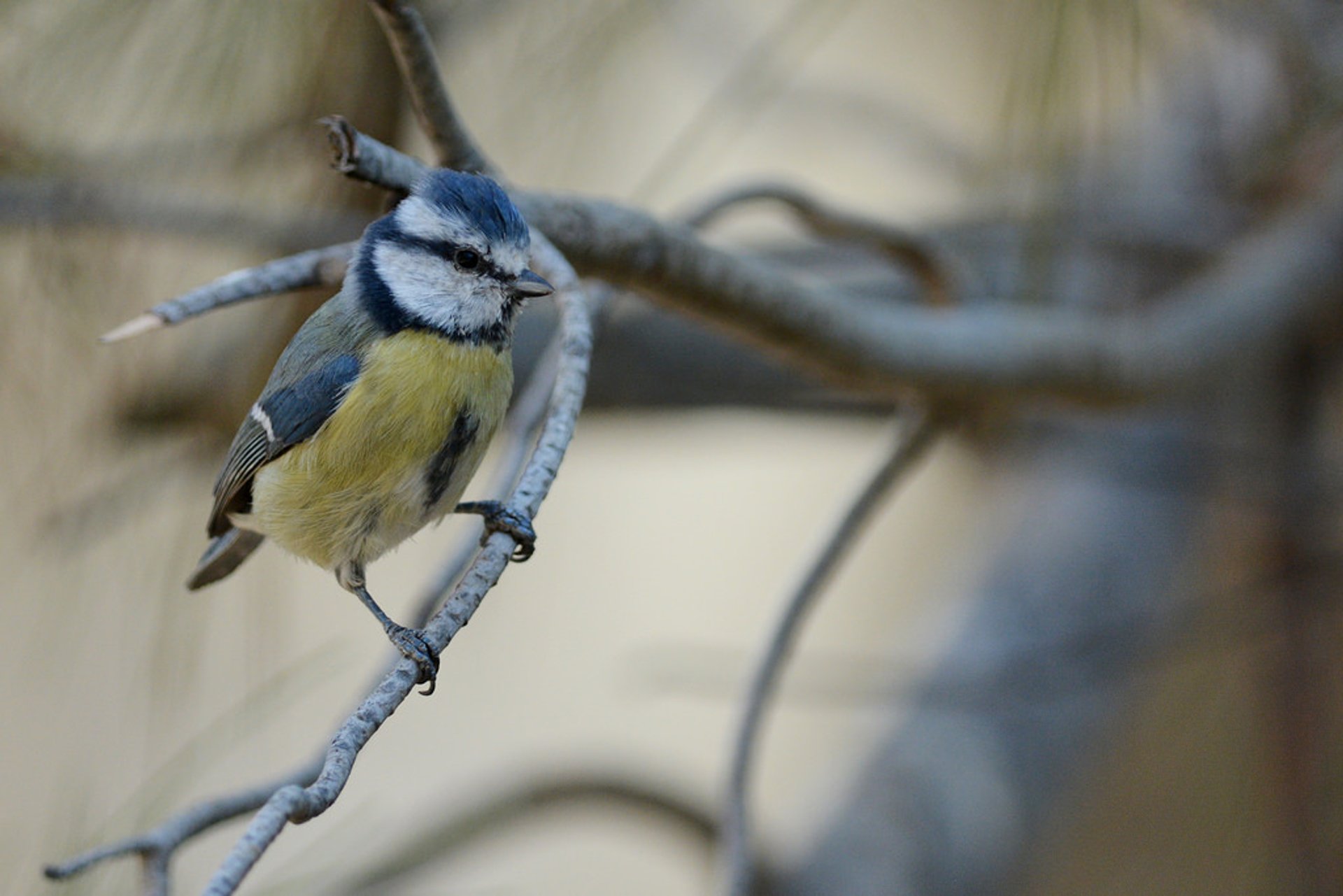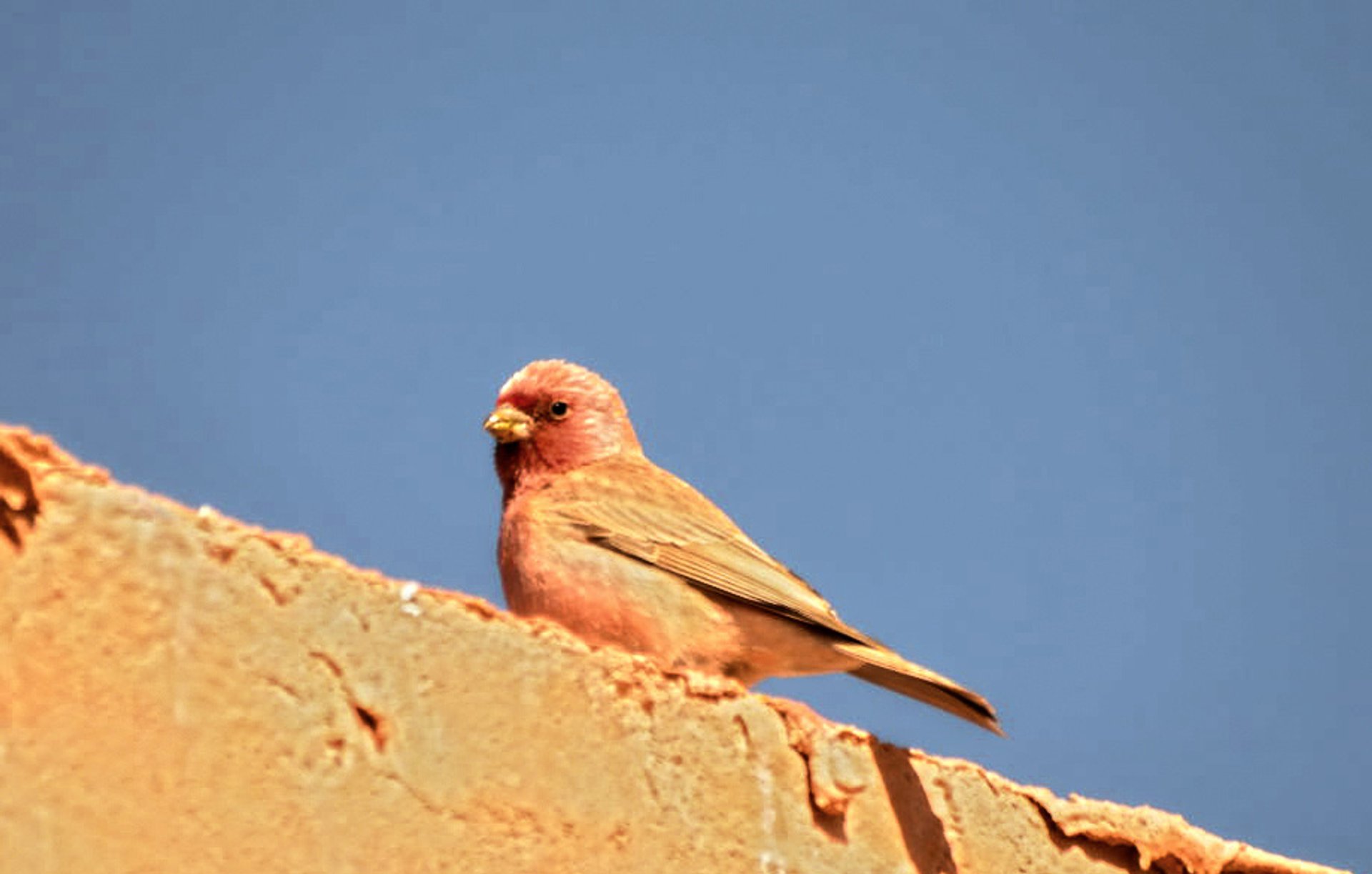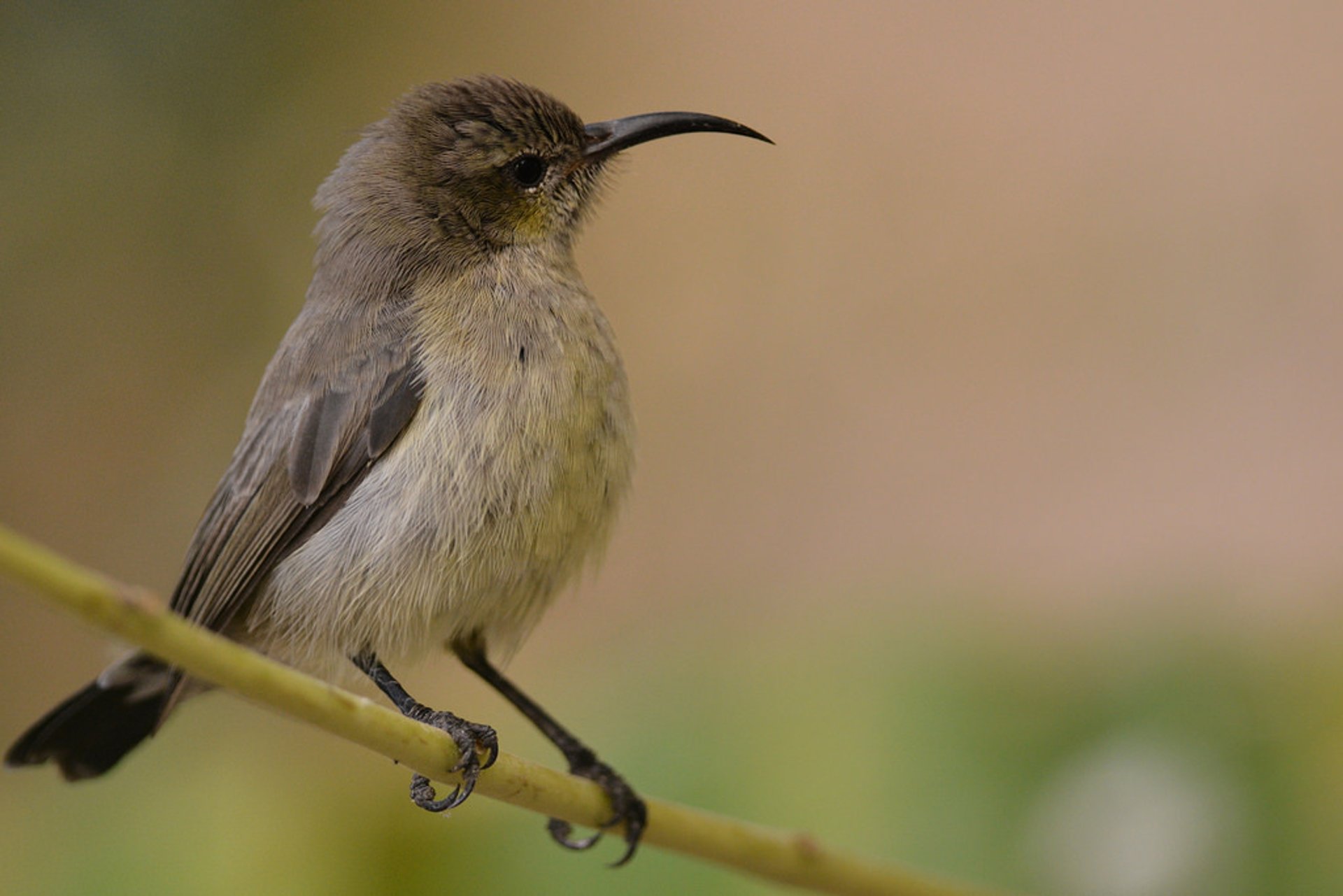 In Jordan, you can always combine a regular sightseeing tour with a birdwatching holiday as migration routes pass through the most popular tourist destinations including ancient Petra, Wadi Rum desert, Aqaba seaside resort, Azraq, and Dana. Since Jordan lies at the crossroads between Asia, Europe, and Africa, its airy latitudes often shelter birds from three continents.
In the Azraq Wetland Reserve, you can encounter a variety of larks, Desert Wheatear, and Trumpeter Finch. The highlands and open steppes are home to the Linnet, Spectacled Warbler, Black-eared Wheatear, Long-billed Pipit, and Woodchat Shrike, whereas woods teem with Upchers, Palestine Sunbirds, Sardinian Warblers, and Orpheans. Desert birds include Bonelli's Eagle, Griffon Vulture, Blackstart, Hume's Towny Owl, different Wheatears, Sinai Rose Finch, Scrub Warbler, House Bunting, Fan-tailed Raven and Tristram's Grackle. Finally the Wadi Arabah and Dead Sea area are famous for such African and Arabian species of birds as the Arabian Warbler, Sand Partridge, Hoopoe Larks, Bar-tailed Dunns, Little Green Bee-eater, an​d Blackstart.
Sightseeing season in Jordan coincides with the period when migratory flyovers during the temperate spring and autumn seasons.
If birds are your priority and you want to observe the best of them, it would be best to go on a specially designed guided birdwatching tour.​
Find hotels and airbnbs near Birdwatching (Map)