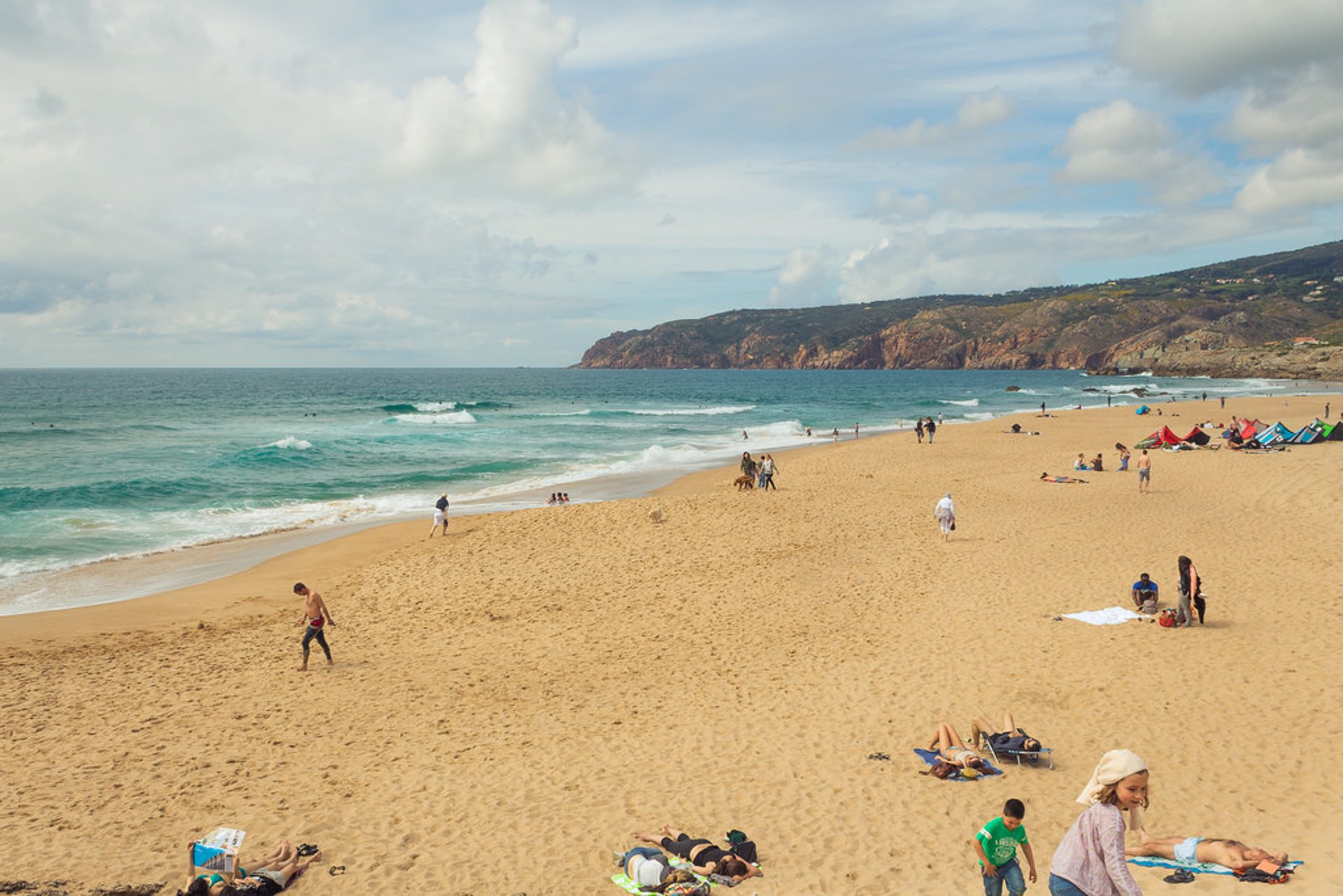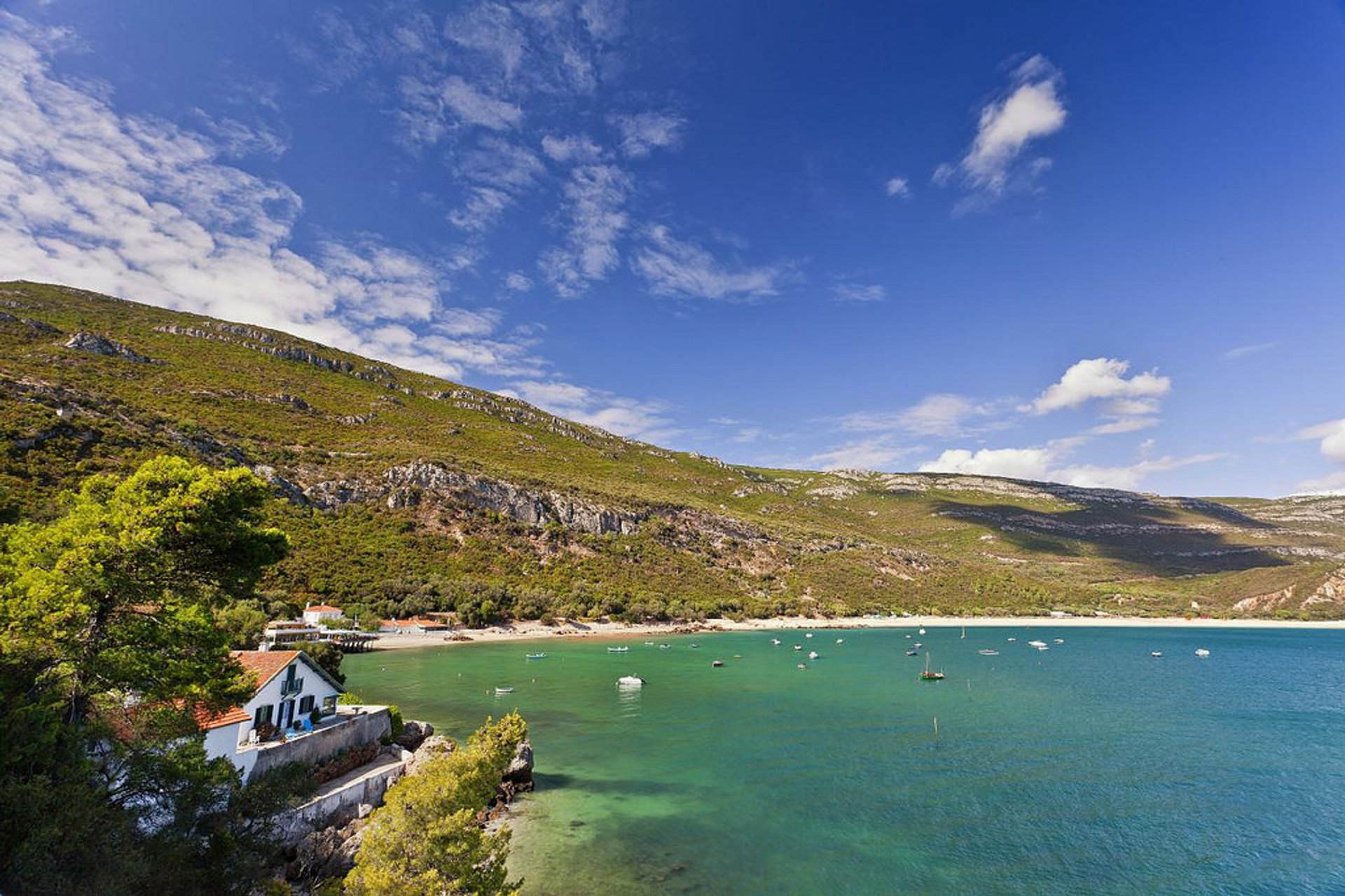 It is easy to combine sightseeing in Lisbon with sunbathing. But there is one crucial thing to keep in mind before heading to the beach: the water in the Lisbon region remains pretty cold and windy even during the warmest days of summer—you can expect it to be around 15°C. Anyway, it shouldn't prevent you from spending time on the sandy beaches that surround the city.
The area around Lisbon connects four coastlines with different types of nature—the Estoril-Cascais coastline, the Serra de Sintra coastline, the Costa da Caparica, and the Serra da Arrábida coastline.
The first one—the Estoril-Cascais area—is the most popular destination for tourists. Being the closest one to the city, it can be easily accessed by public transport. The water is calm and clear, and the sand is white along the coastline. But due to its location and the popularity among tourists, beaches here can get pretty crowded during the high season. The most famous beaches are Praia de Carcavelos and Praia do Tamariz but you may also pay attention to Praia da Rainha, Praia de Conceicao, Praia da Duquesa, and Praia da Ribeira located near Cascais and to Praia da Poco and Praia das Moitas which are close to Estoril.
On the contrary, the Serra de Sintra coastline cannot boast a developed infrastructure for tourists. Thus, it would attract those who are looking for more wild and unspoiled nature. Praia do Guincho and Praia das Maçãs are probably the most famous beaches in the region.
The Costa da Caparica is a 15-km coastline of golden sands along the western side of the Setubal Peninsular. The area combines pristine beaches with trendy bar offers. The most developed area is located in the northern part and is centred around the resort town of Costa da Caparica. You can easily get to Costa da Caparica by bus from Lisbon.
The Serra da Arrábida coastline lies on the southern side of the Setubal Peninsular. The picturesque beaches are surrounded by the steep hills of the national park. This area boasts some of the finest beaches of Portugal, but they are the furthest from Lisbon, and it is better to rent a car to get there. Sesimbra is a good start point for exploring the region.
Find hotels and airbnbs near Beach Season (Map)