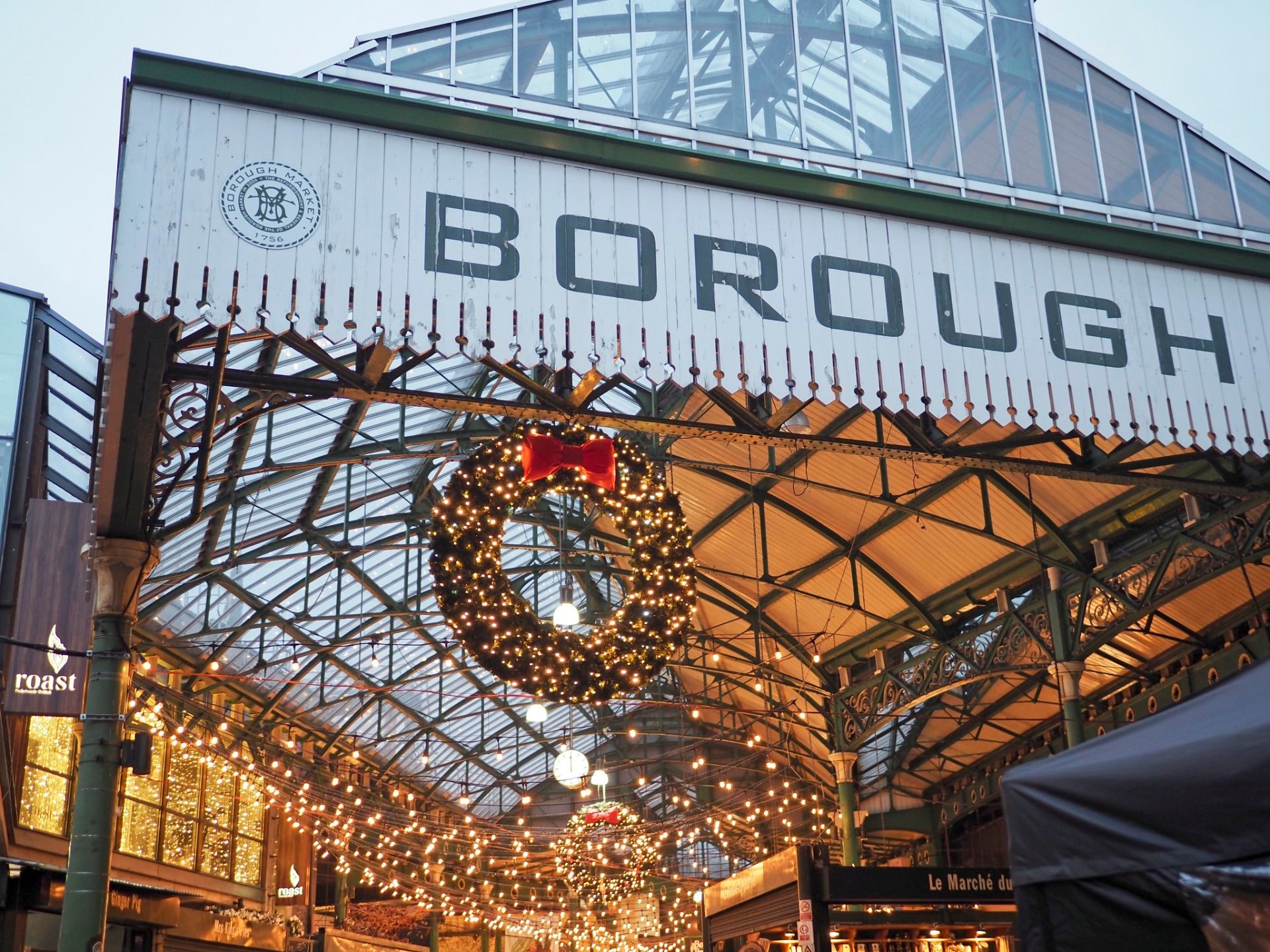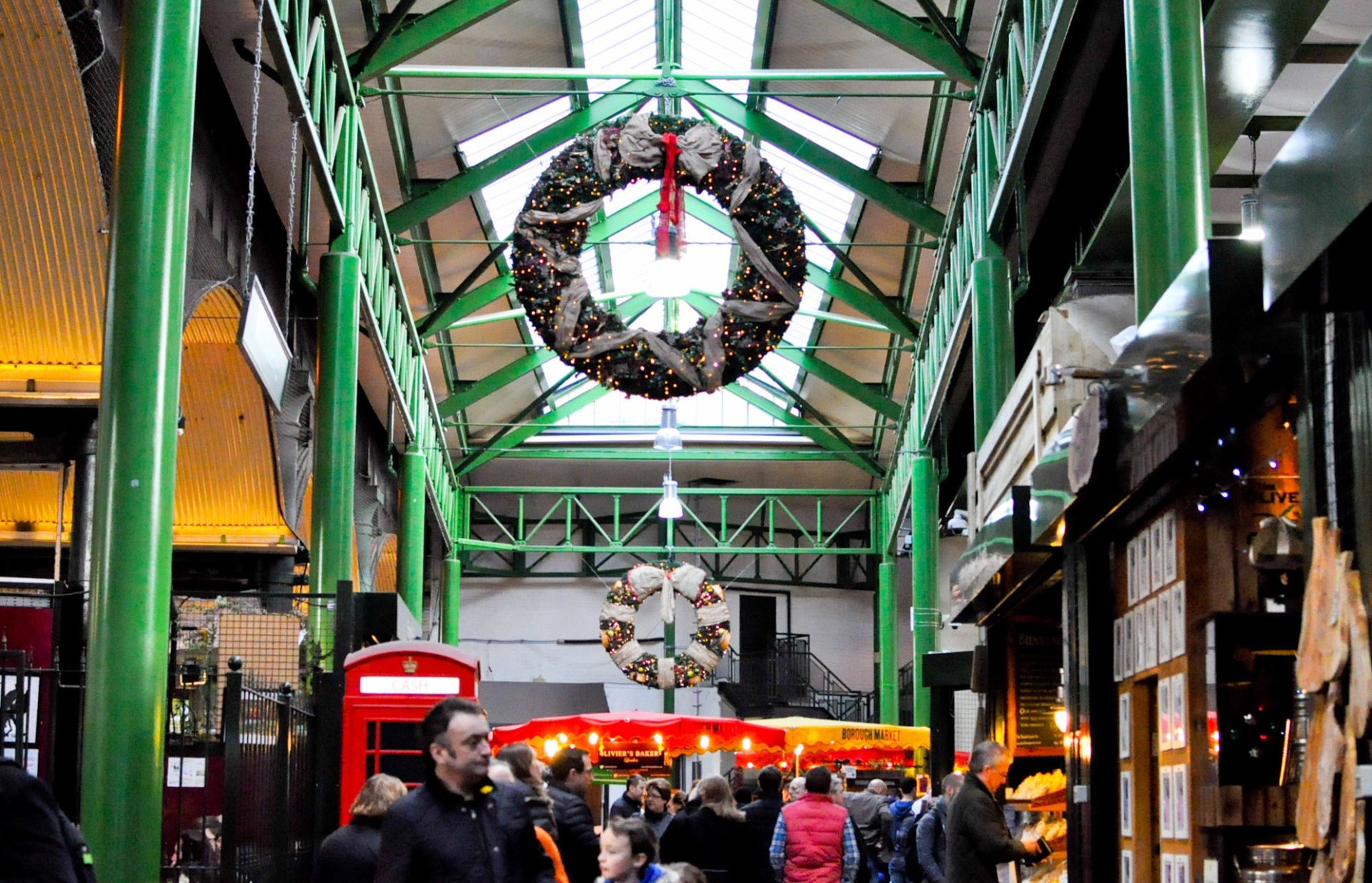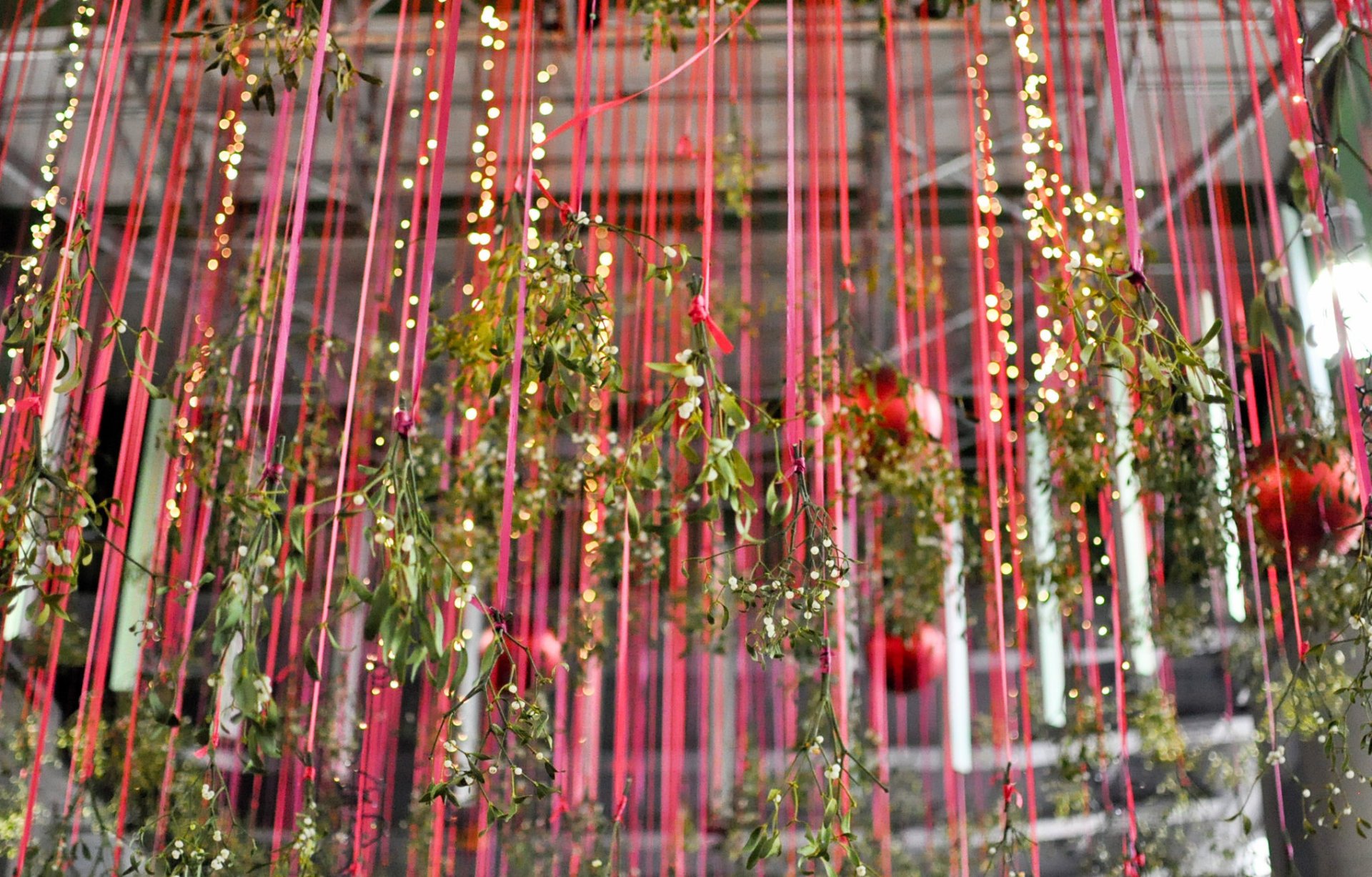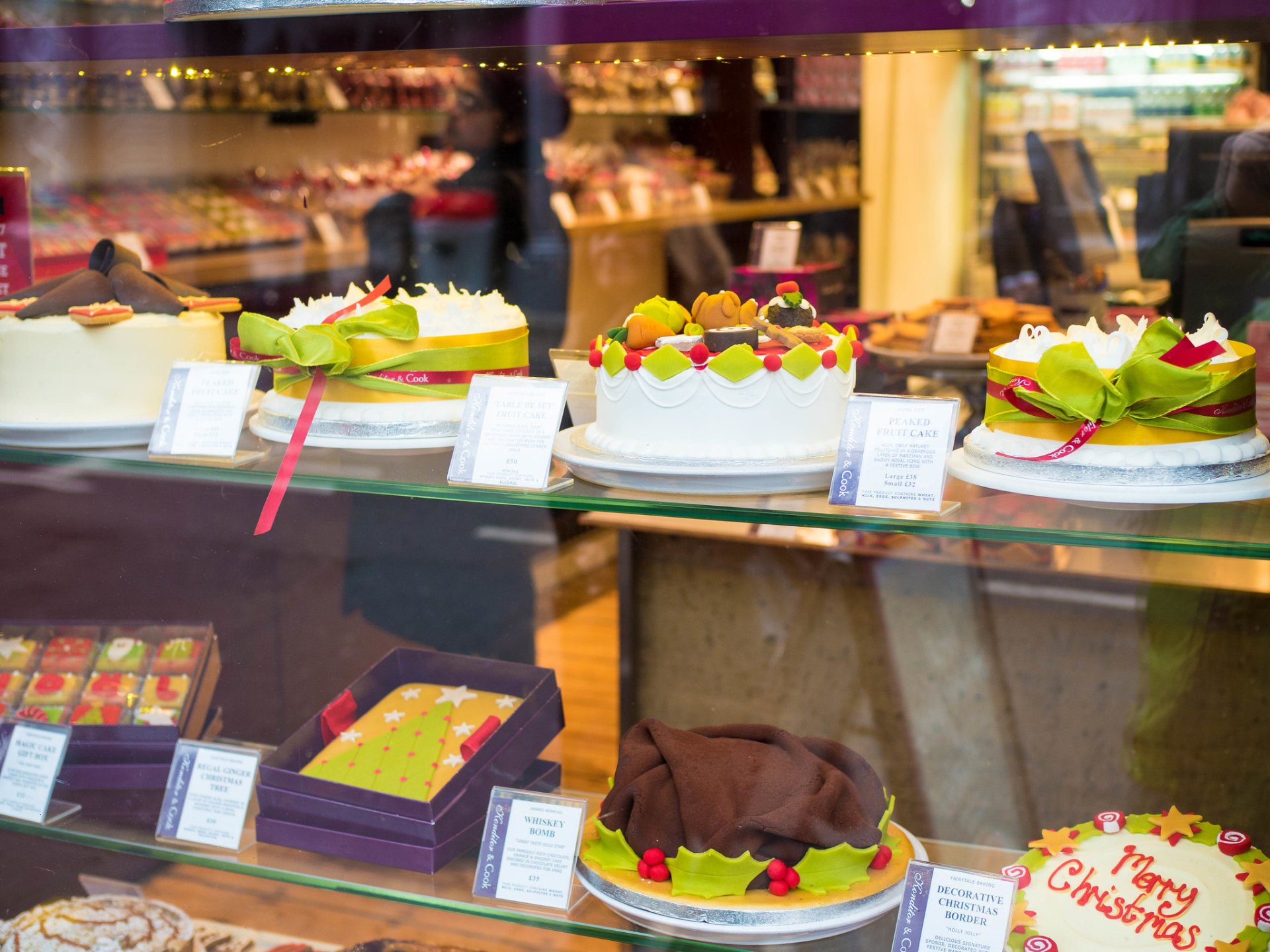 Unleash your inner foodie and visit the famed Borough Market, right in the heart of the city, on the southern end of London Bridge! Dating back to 1014, one of the oldest markets in London has become a mecca for gourmets, chefs, local traders, and food experts. The market is open year-round, six days per week. However, Christmas is arguably the best time to swing by, thanks to a plethora of festive foods and specialty produce.
From late November through early January, atmospheric Art Deco alleys of the market, built in the 1850s, are lavishly adorned with lights and Christmas decorations. Stroll through the historical arched halls and feel magic in the air along with aromas of spices, roasting meats, and freshly baked pastries. Christmas-time Borough Market is a perfect place to find fine seasonal foods, baskets of holiday treats, and delicacies for the festive Christmas dinner.
Borough Market is renowned for its fine meats, cheeses, olives, bread, and other artisanal products. During the Christmas season, the market hosts several events, such as the annual Cheese-themed Evening. This shopping extravaganza, featuring tastings and demonstrations, attracts many cheesemongers. The public can sample cheeses from France, Italy, Spain, Switzerland, the Netherlands. and local cheeses from Great Britain. Borough Market is open Tuesday through Sunday from 10 am to 5 pm. It's closed on Christmas Day and New Year's Day.
Find hotels and airbnbs near Christmas at Borough Market (Map)